Got quite a bit done today with a bunch of pics:
Rims before TLC with a wire wheel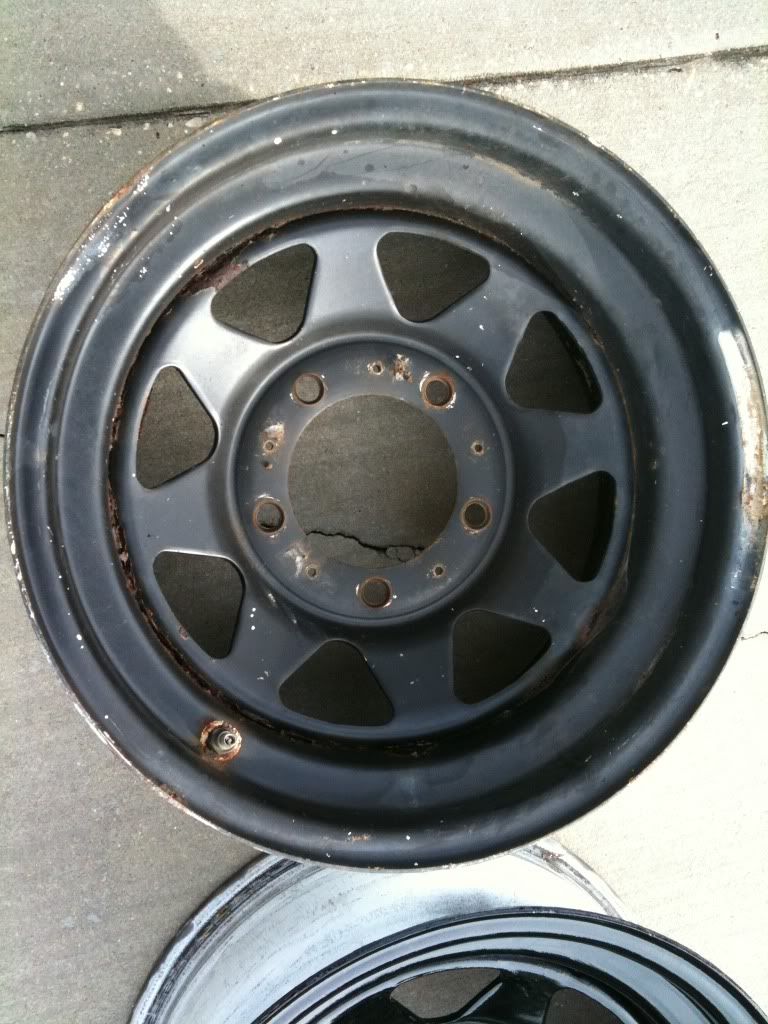 After wire wheel
Painted
I do like that the rims came with these:
Axle stripped down and painted
Parts soaking in rust cleanser stuff
These were the highlight of the day. 33x12.5x15 Dunlaps>$60 for both
Theyre not perfect and Id never put them on my Jeep but theyre perfect for a trailer! About 35% tread (unevenly worn) left
New Fenders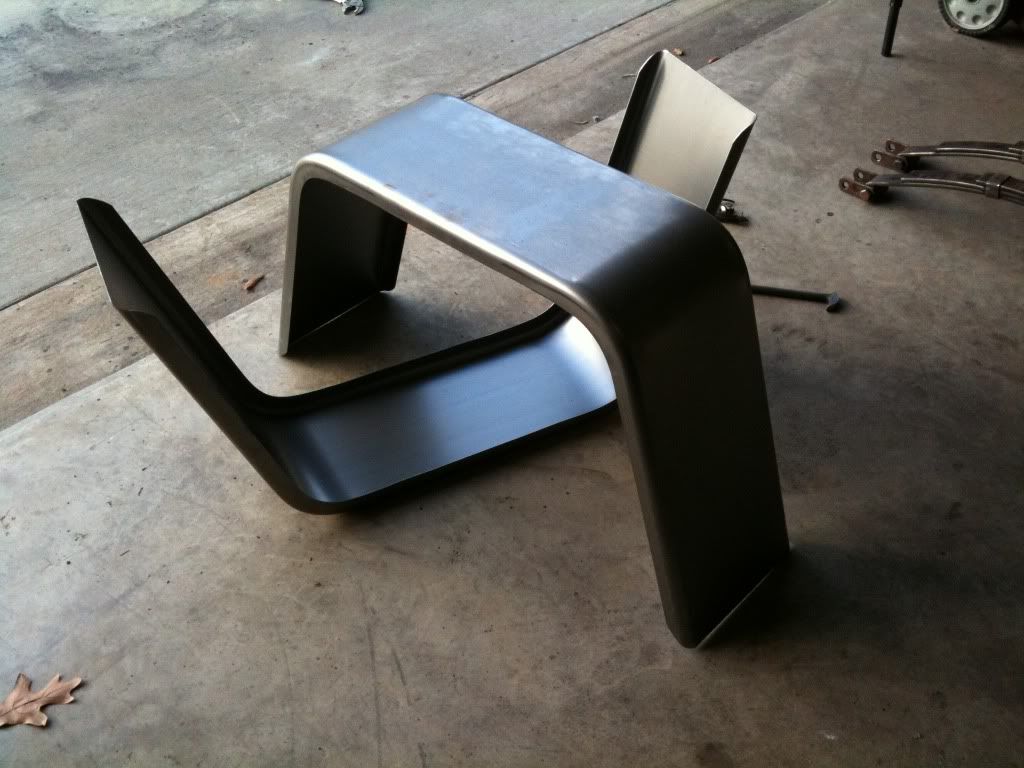 Leafs stripped
Starting re-assembly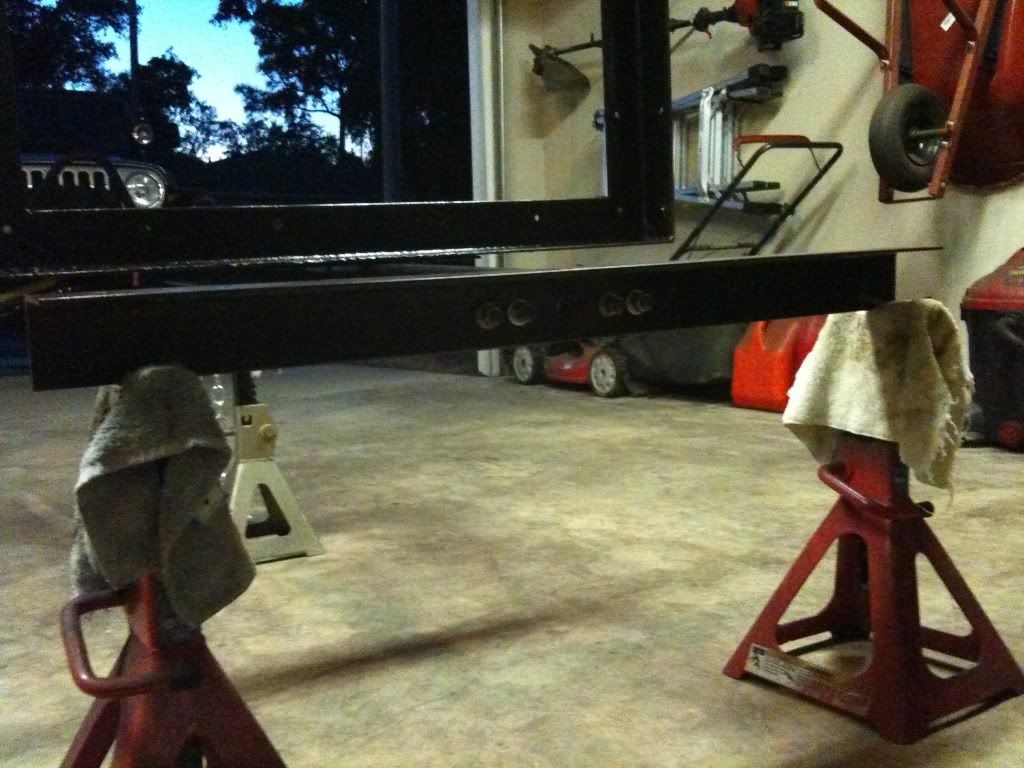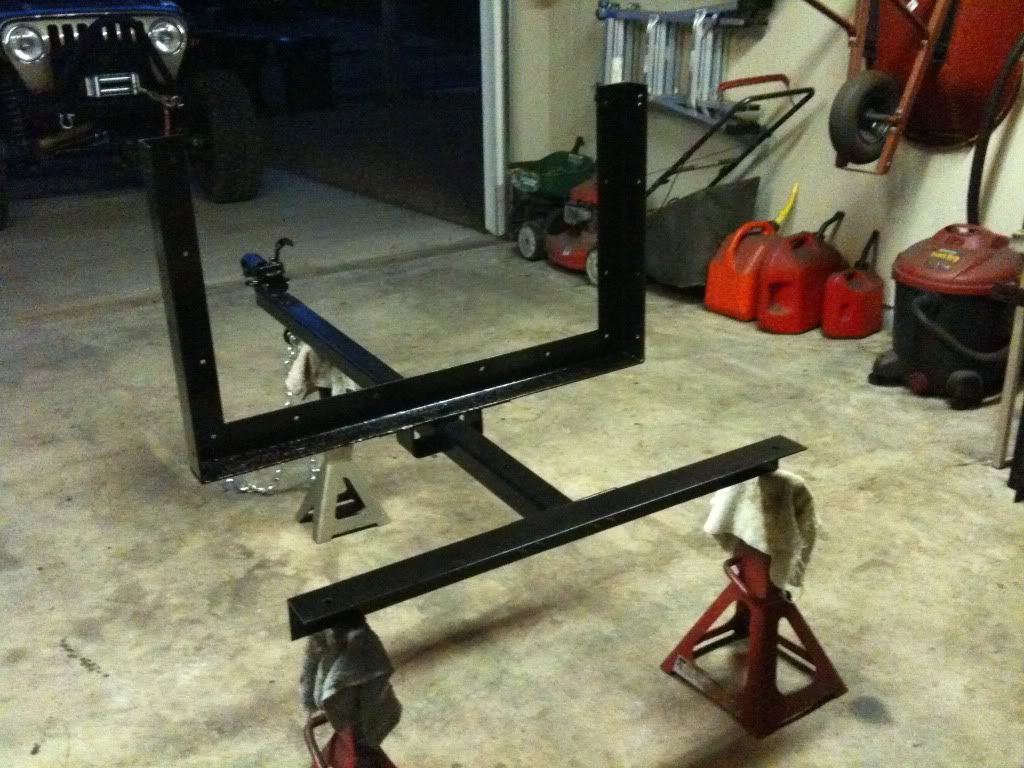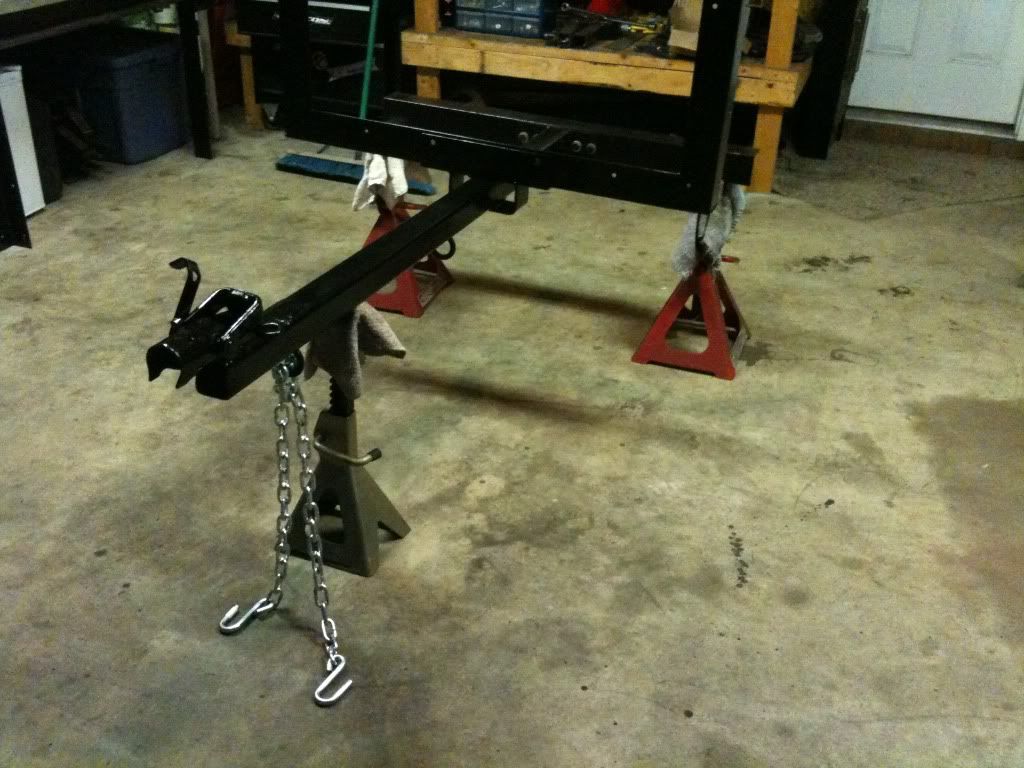 I imagine itll be done in the next week or 2. I dont get to work on it on weekends so a few hours a day should take about that long. I did get new wheel bearings today but theyre were the wrong size. On a plus note, Im pretty sure the current bearings were replaced not too long ago. I pulled apart one of the hubs and the grease was basically brand new, bearing seal was perfect and the bearings were shiney (after being wiped off) and had no play. Im probably going to order a replacement set but keep the current ones in the hubs.
Also, during reassembly, Ill be bolting everything together as it was originally built then welding it to make it permanent. The only parts of the frame that wont be welded will be the top overhang. I want to be able to replace the wood at a later day (or if the price is right, the new owner can replace the wood at a later date!) Its looking like after everything is all said and done, this will have cost between $500-$600 with the original cost of the trailer included. Im pretty happy with it so far.