So, the story is, Ive been wanting to build an offroad trailer for quite a while. It would primarily be used for camping. Ive even got plans drawn out and costs laid out. Problem is that the cost and my wallet dont agree.
I was digging around craigslist last week and found one... in terrible shape. The owner said it was featured in some offroad magazine at one point in time. That wasnt really a selling point for me, just something he said. One thing I really like is that it was built to be behind a Jeep. The axle width is the same. And even in its rough shape, it tracked behind my LJ going 70 down the interstate like it wasnt even there. I got it for $175. Upon further inspection, I dont think it was really a steal. It was however a good starting point. The tires are dry rotted and theres surface rust on everything metal, not metal rot though. The wood was completely rotted through. Thats ok though because it was going to be replaced from the get go.
So, the whole point of this project is going to be to produce a cool offroad camping trailer on a strict budget. I already ordered a couple of those fist clamps for a shovel and axe. Ill be adding a Jerrycan mount (leftover from my tire carrier build), and maybe power, not sure about that yet. The rims will be blasted and repainted instead of replaced, same with all the steel.
OK, enough chat. I forgot to snap a pic before the tear down started but I did snap one from the opposite side so you could at least get the idea before it was completely torn apart.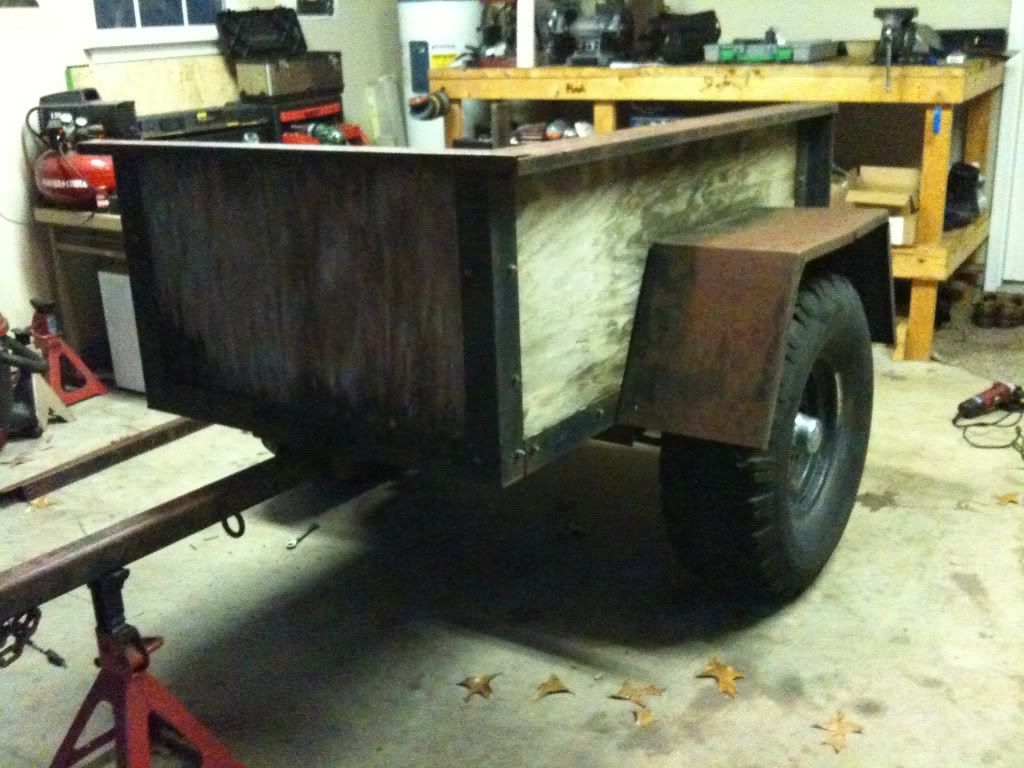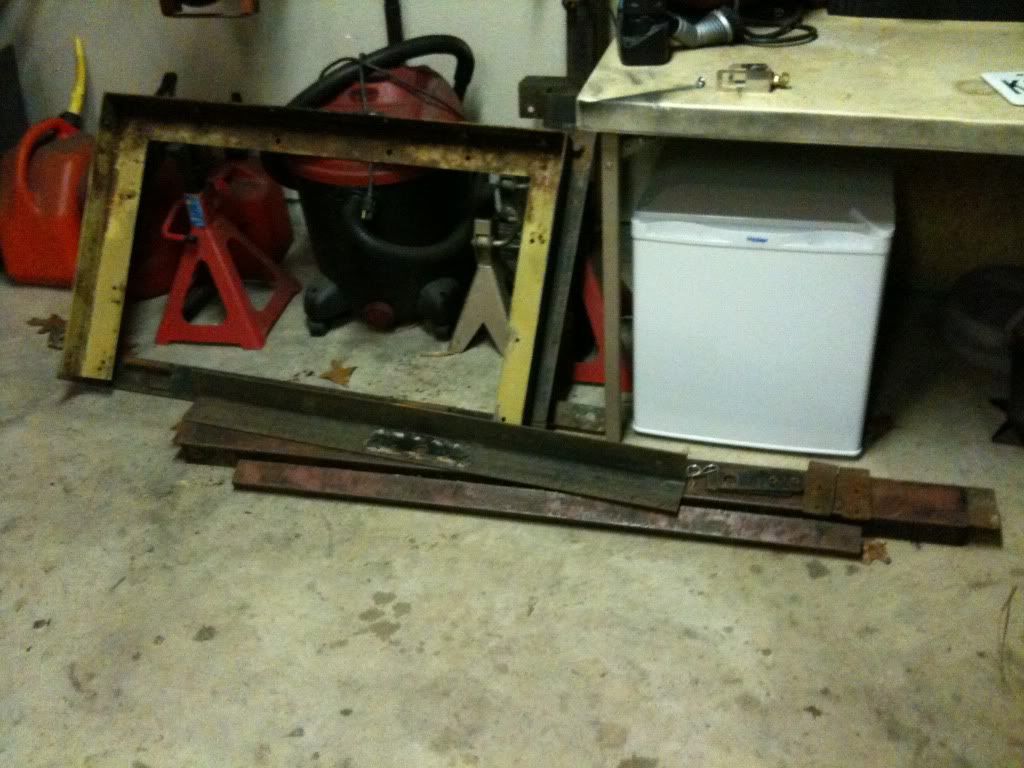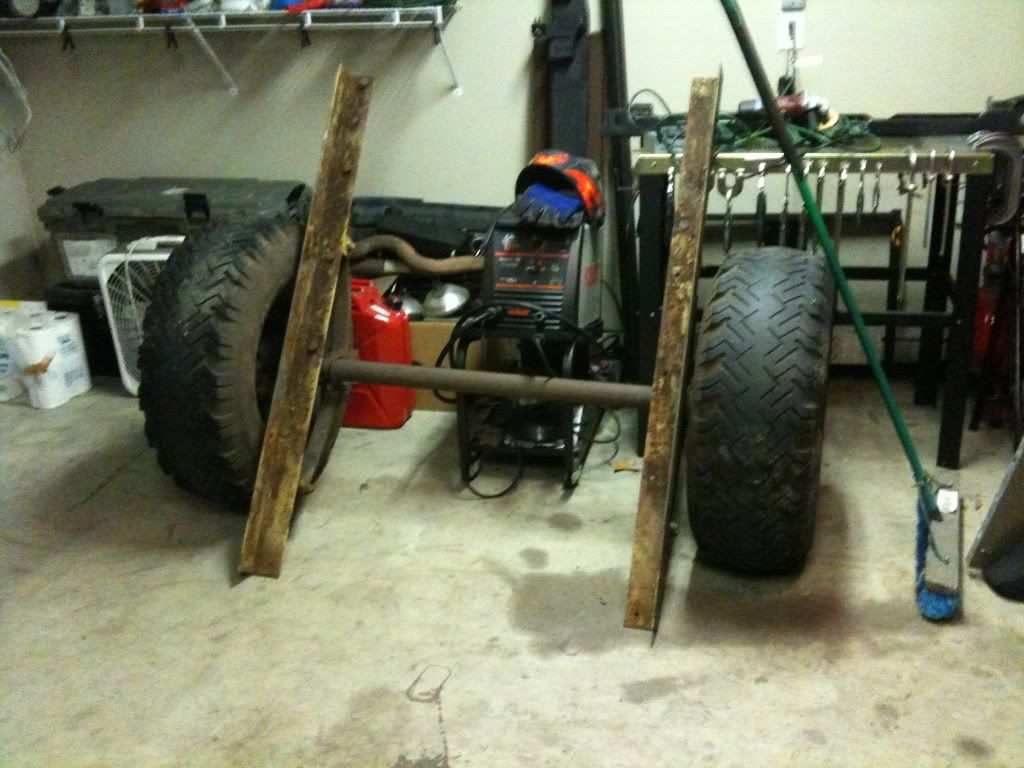 Ill post up pics as it comes along.