fabrication is a hobby, would love it as a career, but currently more a hobby. I do fabrication and metal work on a frequent basis at work and they are nice enough to give me limited access to the tooling and machinery after house.
but there are some things that simply can't be done at work in my limited time.
so, my parents own a farm with a large shop where myself and basically all my family and some friends converge nearly every weekend for working on stuff or just having a good time. with its central location, we came together to well equip my dads shop. He has a welder, and nearly ever hand tool imaginable. Next on the list we got a 25 ton shop press, then added a small table lift, and my brother and i purchased a Tube bender.
well now things are really coming together.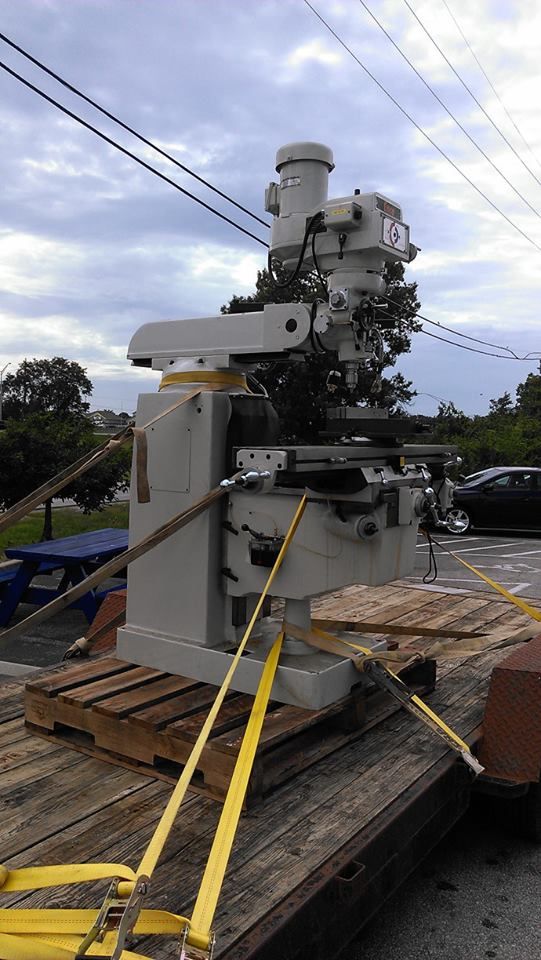 10x54 ENCO mill, DRO with simple programming capabilities, virtually Brand new.
Next project is building a phase converter to power it, as well as a small 36" bed metal lathe i am working on obtaining followed by a larger welder.
after all this, the next big purchase will be a plasma cutter and table.