Figured I'd share this with the fabrication forum since I'm really proud of these.
I built them out of necessity since it's starting to snow here in Dayton, OH... I have had no shifters for the longest time since it was easy enough to just get under the Jeep and shift into low range when I go wheeling... I want to be able to lock my hubs in and have 4WD available while driving if needed.
A couple weeks ago I picked up a 106x6.5" sheet of 1/4" steel for $20... that is the only money I have into this. Other materials used were old nuts and bolts and a short piece of 3/8" all-thread.
Luckily my friend Andrew has some sweet tools at my disposal, so I used his Bridgeport and O/A torch to make some stuff much easier
I'll start off my saying that I have all poly engine and trans mounts... not a whole ton of movement goes on so I think I can get away with this... if I had rubber mounts then there would be a TON of drivetrain movement and I'd probably bend a shifter or shift rail.
Here is a pic of most of the parts: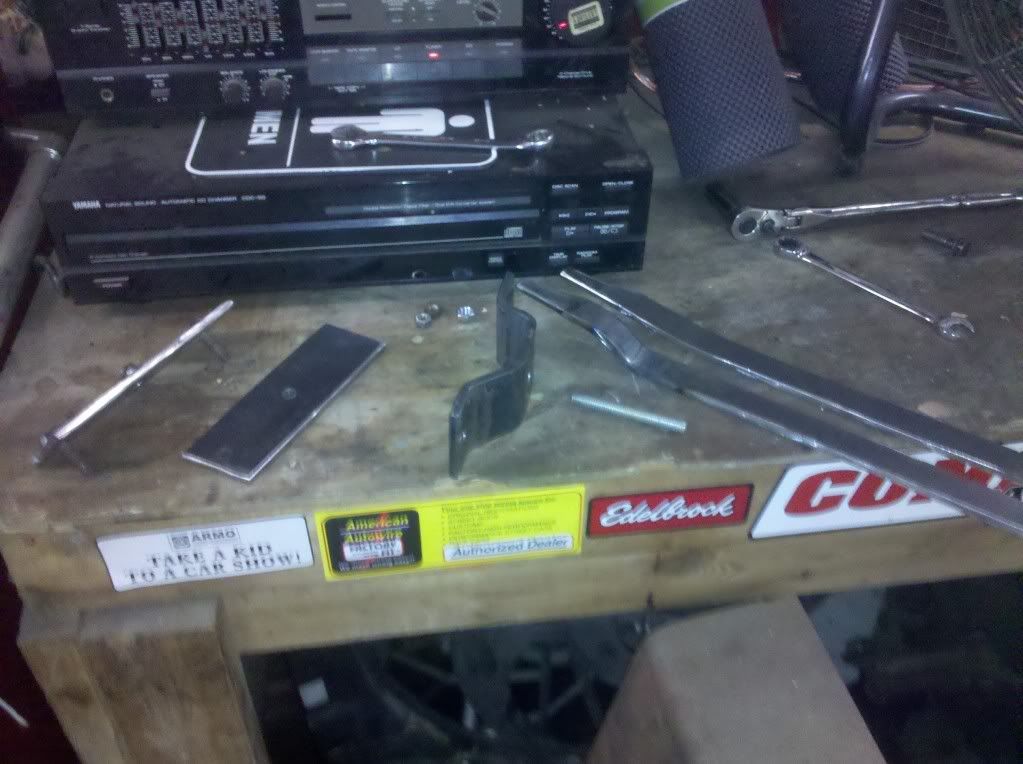 Here is a handy diagram I made showing how it is orientated... the two 1/4" plates sandwich the tub to help keep it from deforming, the bent piece captures the shifters to put the pivot into double shear. The side bolts are tacked to the outside(under the tub) plate for assembly reasons, as is the nut that the pivot(allthread) threads into.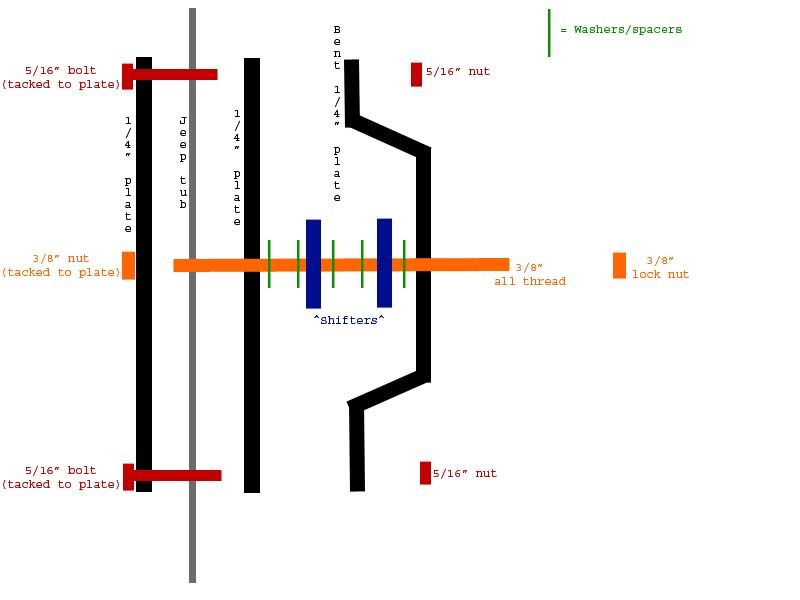 Here is is all installed/together in the Jeep: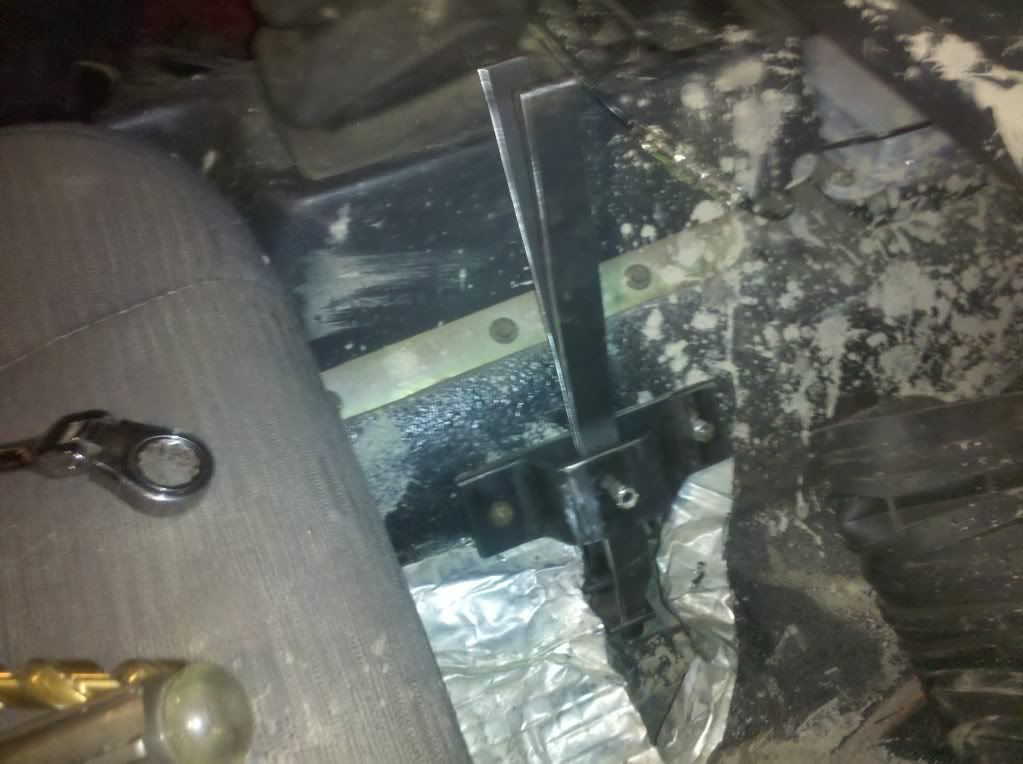 Only thing in those pics missing are the "adapters" that the shifters insert into, and attach them to the shift rails... basically it has a hole to bolt to the shift rail, and the slotted hole was cut out on Andrew's Bridgeport, it's 1/4" wide and IIRC about 3/4" long. The shifter ends are rounded and extend through them quite a bit to allow for a little drivetrain movement. Being passenger drop, the shift rails will move downwards if anything... I think.
Here you can really see the bends that took a few tries to get correct... used an oxy-acetylene torch to help with that for the left(rear output) stick. The right one was easy enough to bend by hand in a vice since it didn't have to be a tight bend.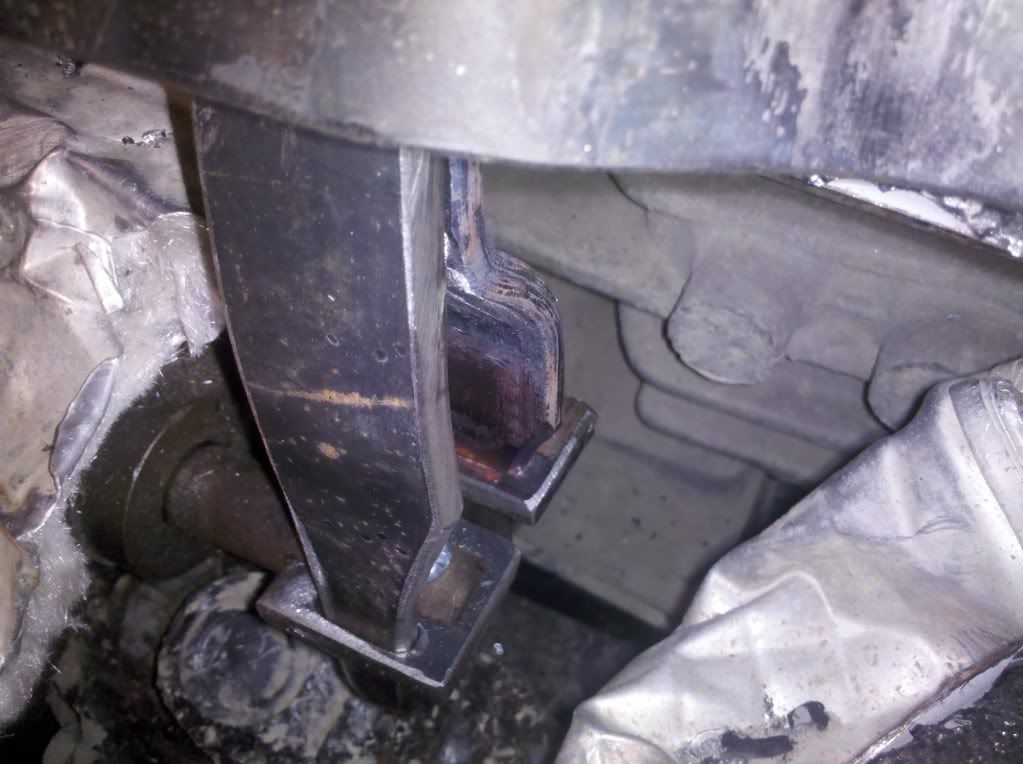 They work pretty well, I found out that the rear output stick needs a bit more shaved off the end, it binds just slightly and doesn't stay securely in low range... the front output stick is awesome though
They do make some noise while driving, little squeeking which I expected, though I have enough other noises that I don't care
This was damn near free and I don't have to swap front outputs on my D300 since I was an idiot and cut the ears off the output housing early in my build
Later this week I'll be disassembling for final tweaks/smoothing/painting
edit: And I did this all with it being 18 degrees outside with a windchill of like 5