My low-buck redneck welding cart(pics)...
---
So there was a semi-mangled shopping cart sitting outside my fiance's house so I took the opportunity to snag it and use as a base for my welding cart. I had previously built the top "shelf" out of 1-1/4" x 1-1/4" x 1/4" thick angle iron and was at a stop since I was too cheap to find decent casters/wheels for my project. The shopping cart put this idea in my mind so I grabbed it and just started cutting stuff up.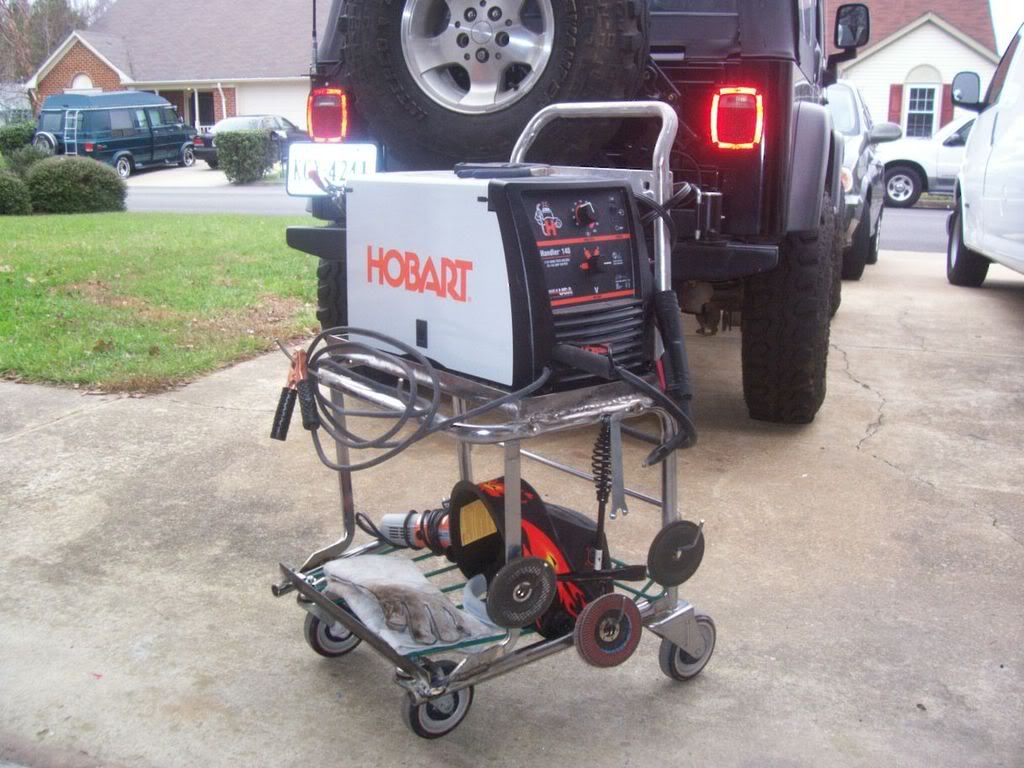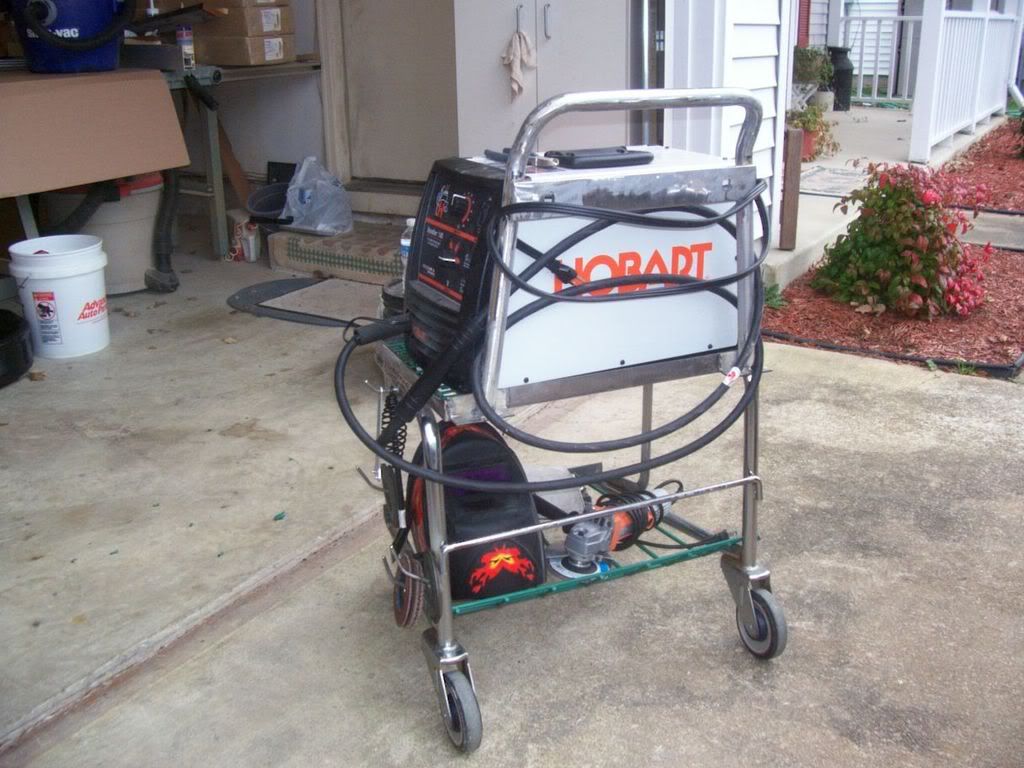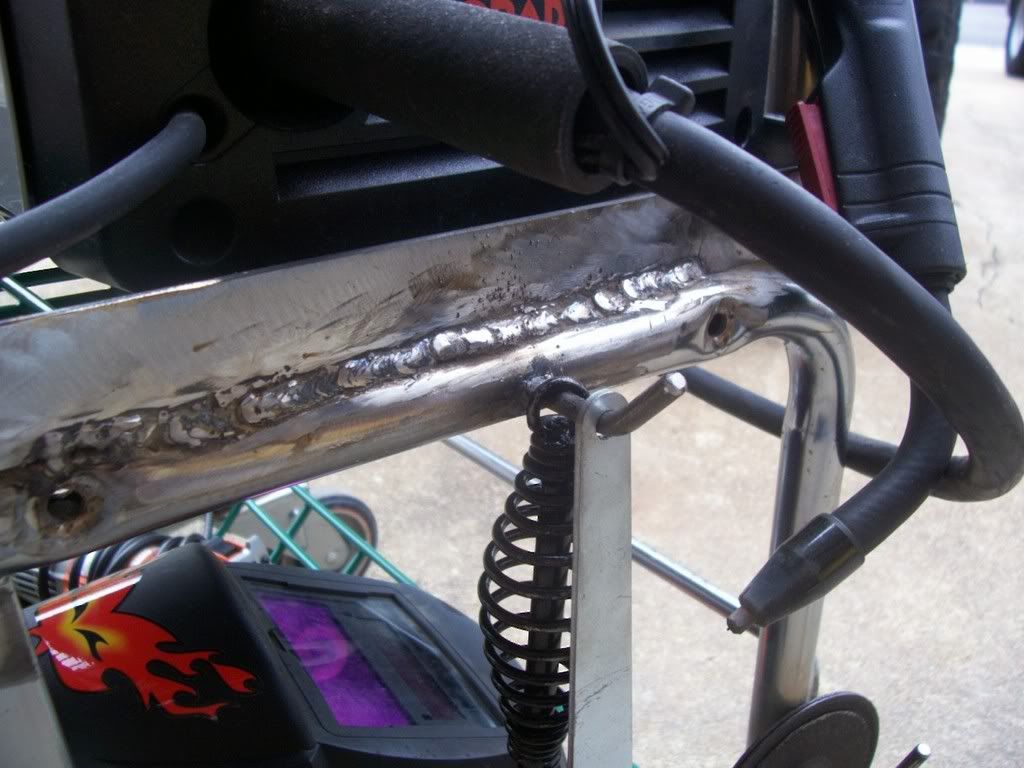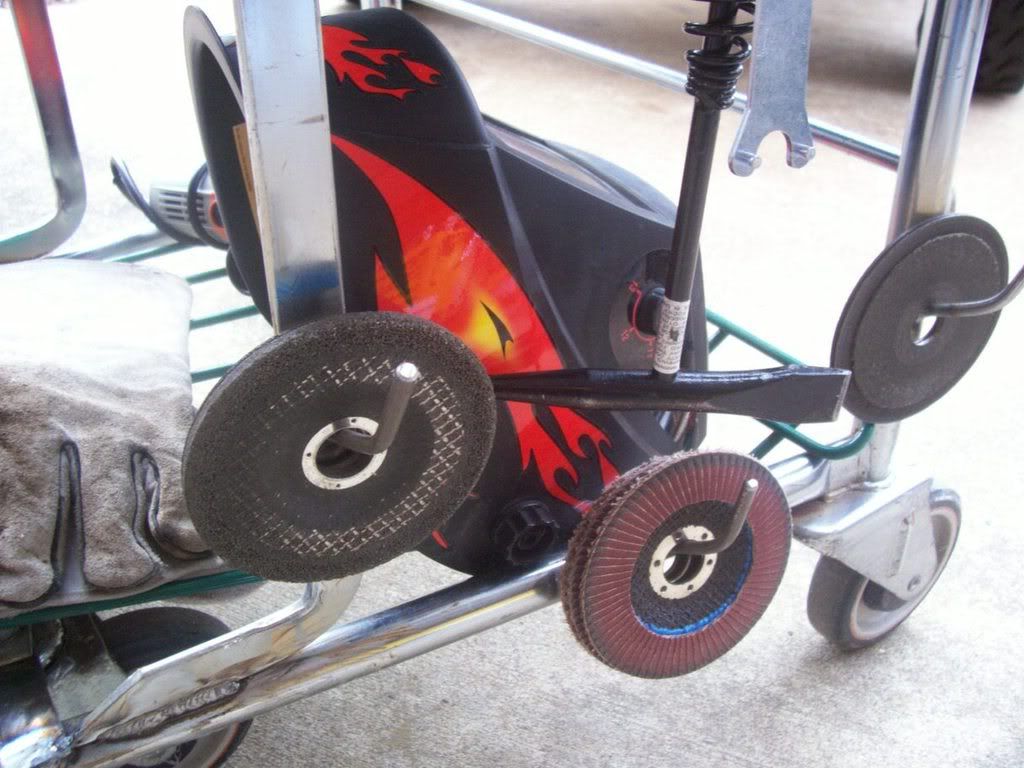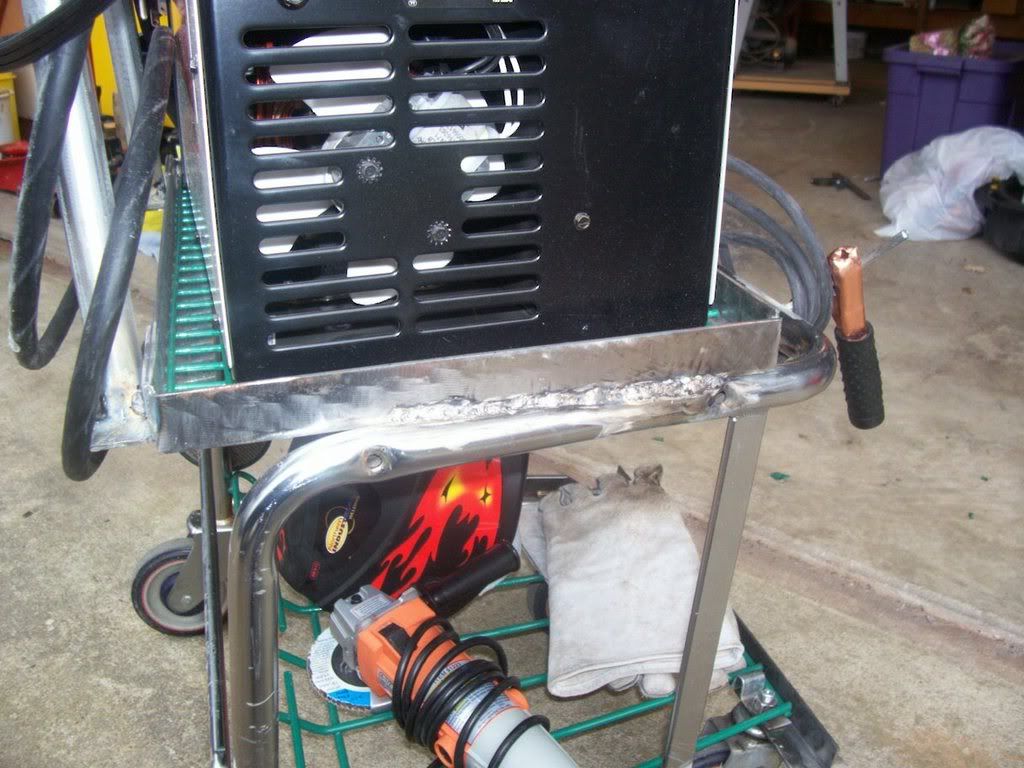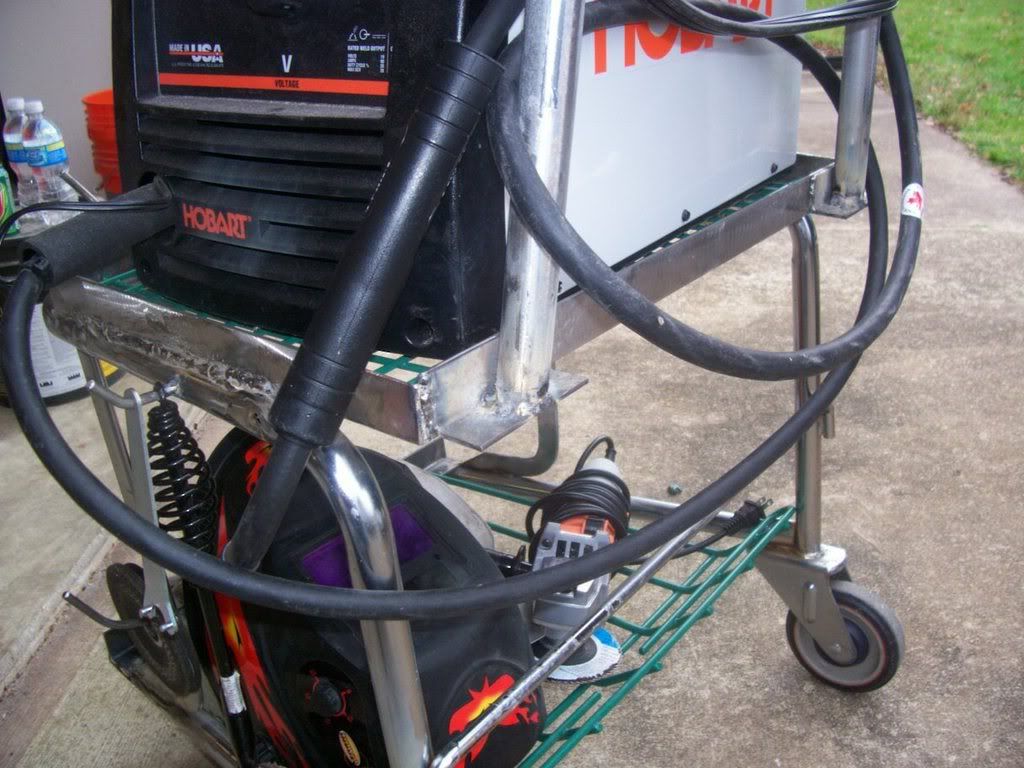 I used a bit more angle iron and some 1/4" rod for some handy hooks for grinding/cutoff/flapdisc wheels and for my grinder chuck/chipping hammer.
There's no plans for a gas bottle add-on but it could be adapted if I cut and stretch the wheelbase
I've just got to clean it up and get some paint on it.
Total cost was no more than $25 I'm pretty sure.
edit: excuse the booger welds for the upper shelf, it had about a 3/16" gap which I had to fill
edit #2: picture links were messed up, fixed.
---
SOLDThe lumbering steel-laden pig
- 2003 TJ - 40" LTBs - D60/D70HD - 5.86s - Detroit lockers - 110" wheelbase
Build thread here.
Quote:
Originally Posted by 2006 Sport
Being able to make vroom vroom noises in Tonys Jeep was the highlight of my life.
Currently Jeepless.
---
Last edited by flatlander757; 11-29-2008 at

08:41 PM

.