My FREE Welding Cart
---
Well when I first got my welder a few months ago, I had it sitting on a cut-down moving dolley. Today I decided to chop up and old weight lifting bench I had laying around to make a new cart for my welder.
The base
then added the side supports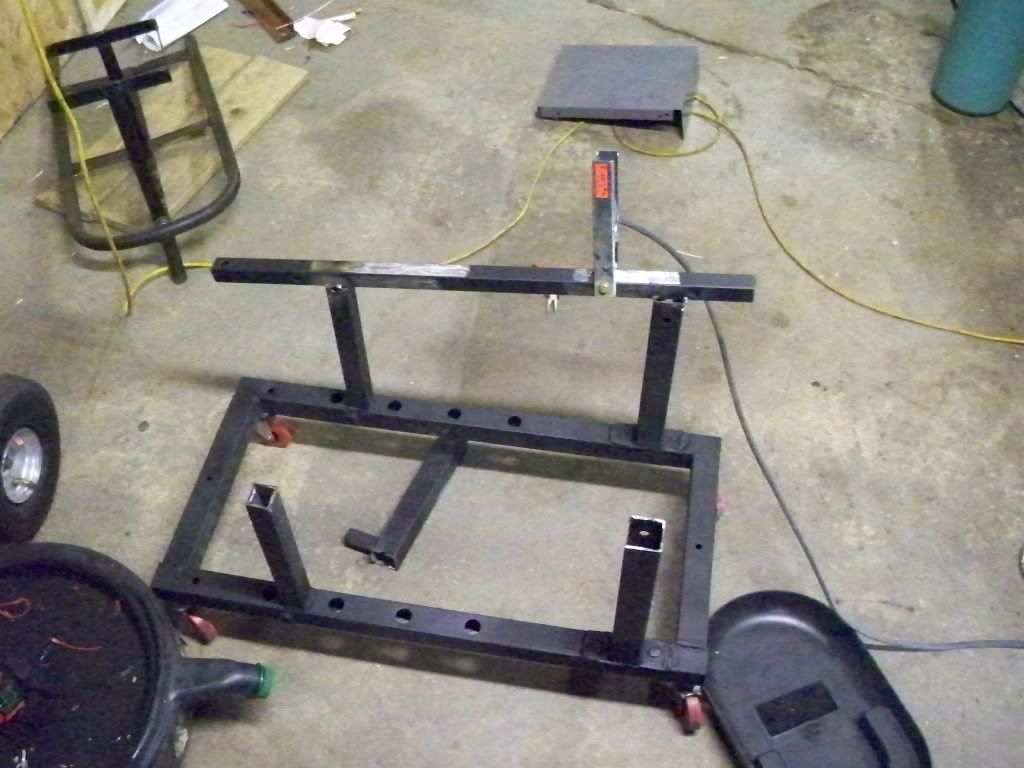 Not too bad I dont think. Only my 2nd time using this welder. (what looks like spatter on the left side is actually bubbled paint. I only ground the powercoat of the immediate weld area)
the general idea minus the tank mount
All Painted
All finished and tucked away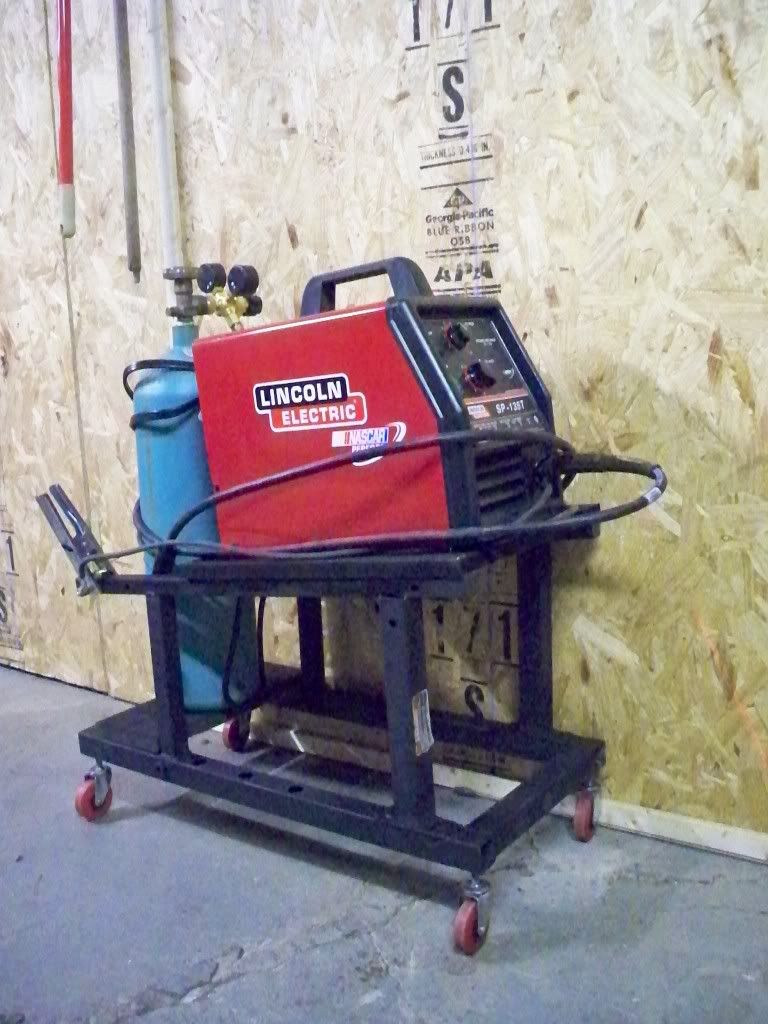 I think it turned out pretty good, and I feel alot better having the welder off the floor and right at arms lenght for adjustments. Also wheels easily wih 1 finger. WHat do ya guys think for my first project?
---
1998 Chevy Malibu
SOLD
1998 Jeep ZJ -3.5", RC Quick Discos, Eagle Alloys, 31 BFG A/T KO's, Painted Cladding, CB, Panasonic HU, Infinity 6022i Speakers, Infinity 1250 Sub, Blaupunkt Amp, Taurus E-Fan, KOR Rad Support, Rear Recovery Point, Rancho Shocks, Flowmaster 40, Magnaflow High Flow Cat, Diehard Platnium Battery, (4) 6" Roof Lights, Roof Basket, RC HD Adjustable Front Trac Bar