Bringing this thread back because I recently just did this and it's awesome.
I figured I wouldn't have to lug around two batteries because
a) my jeep has dual batteries, and
B) I can use jumper cables to run the connection, so I won't even have to take them out of the rig. Just unhook the cables from the vehicle to avoid any electrical interference with the vehicles electronics. My second battery is in the rear of my LJ, so it took quite a long cable.
Ordered some parts! Some super-chinese electronics. Bought a RC PWM controller capable of handling 40a (allegedly), then I saw the motor on the wire feed says "24v, .8a". I guess overkill is better than melting components.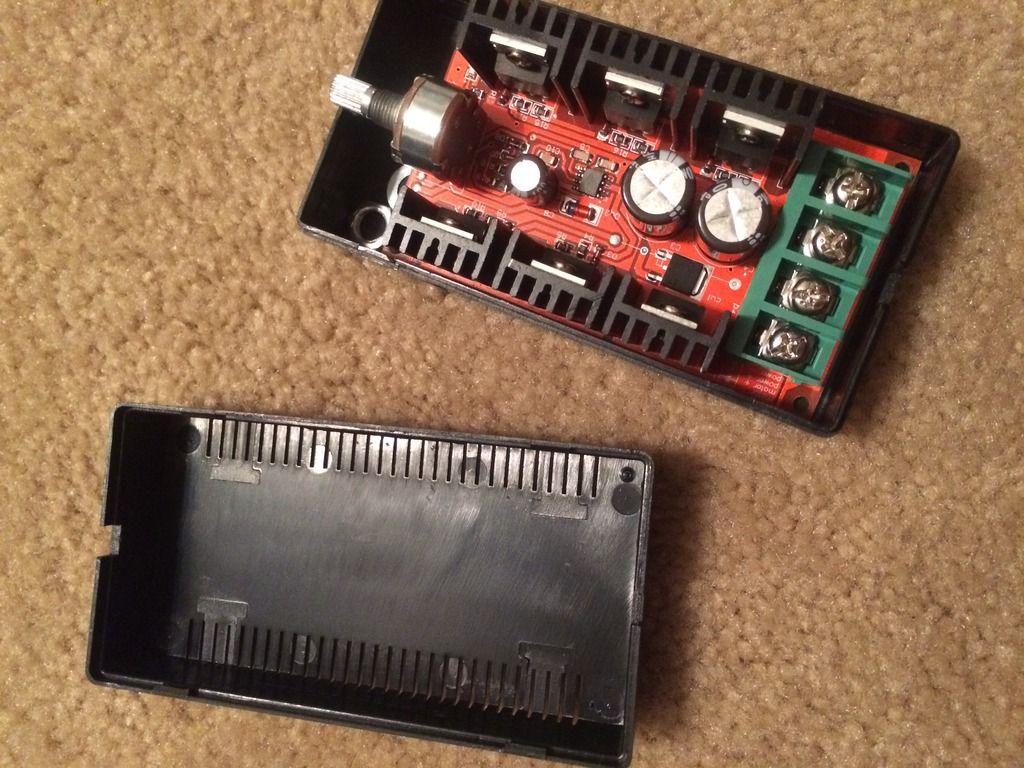 Oh look a brand new shiny welder!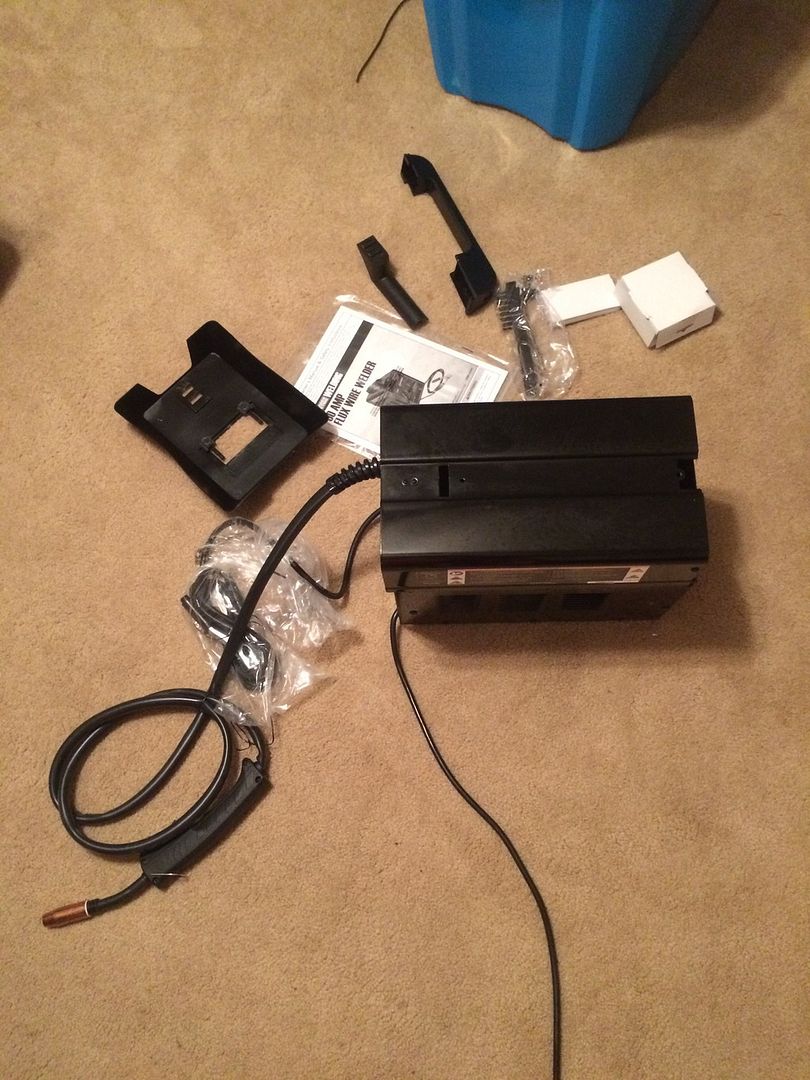 DESTRUCTION: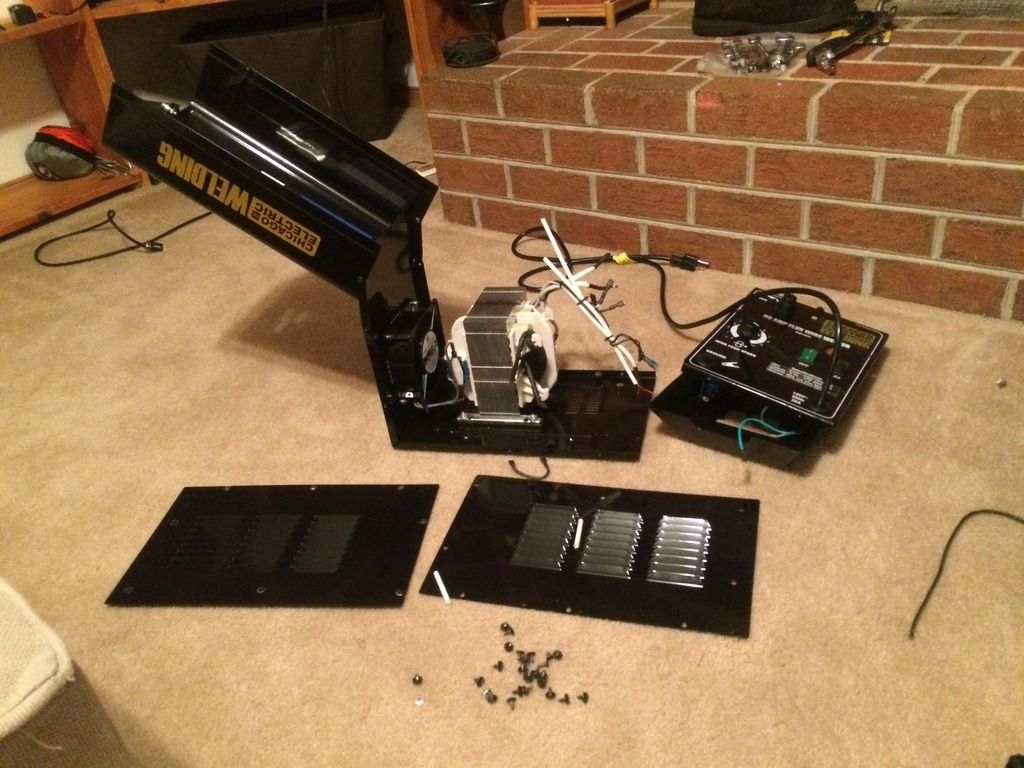 Bits I'm keeping: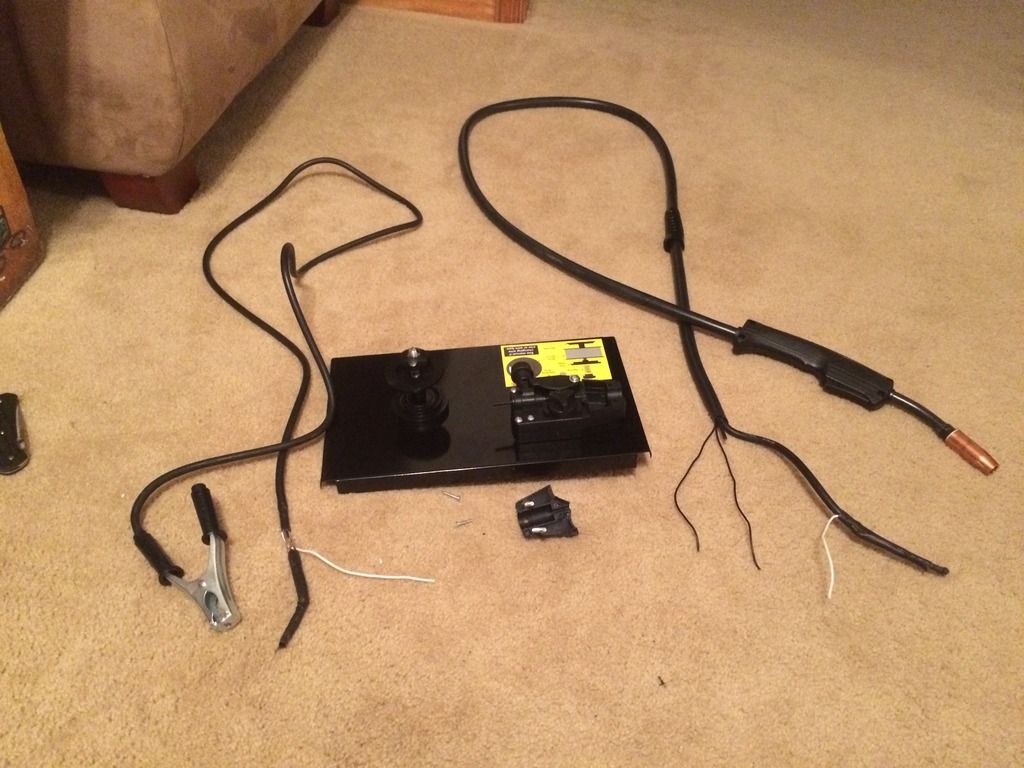 Original plan was to cram it all in a .50 ammo can, but that wasn't possible. New plan is to fit the welder, jumper cables, and welding goggles all in a 40mm grenade can that I had laying in the garage. (Doesn't everyone have 40mm cans laying around?)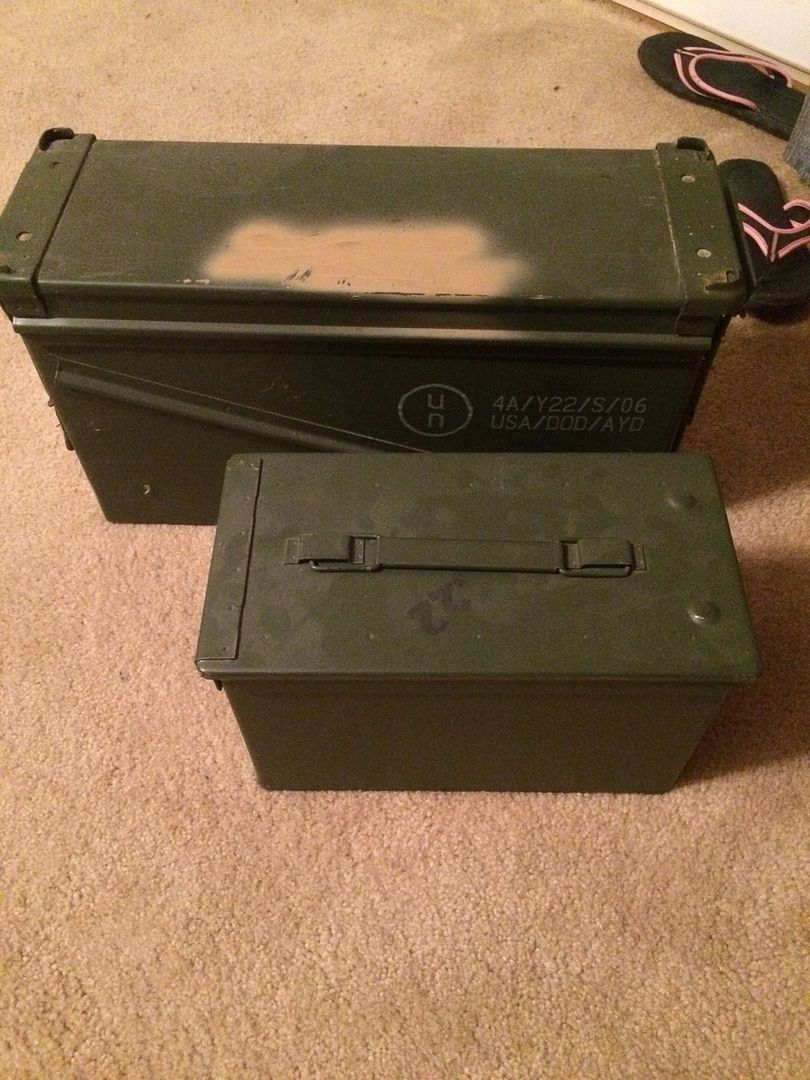 Got the motor for the wire feed and the wire spool mounted on the factory plate and cut down to fit on the lid of the ammo can.
Got the spool/motor mounted to the inside of the lid.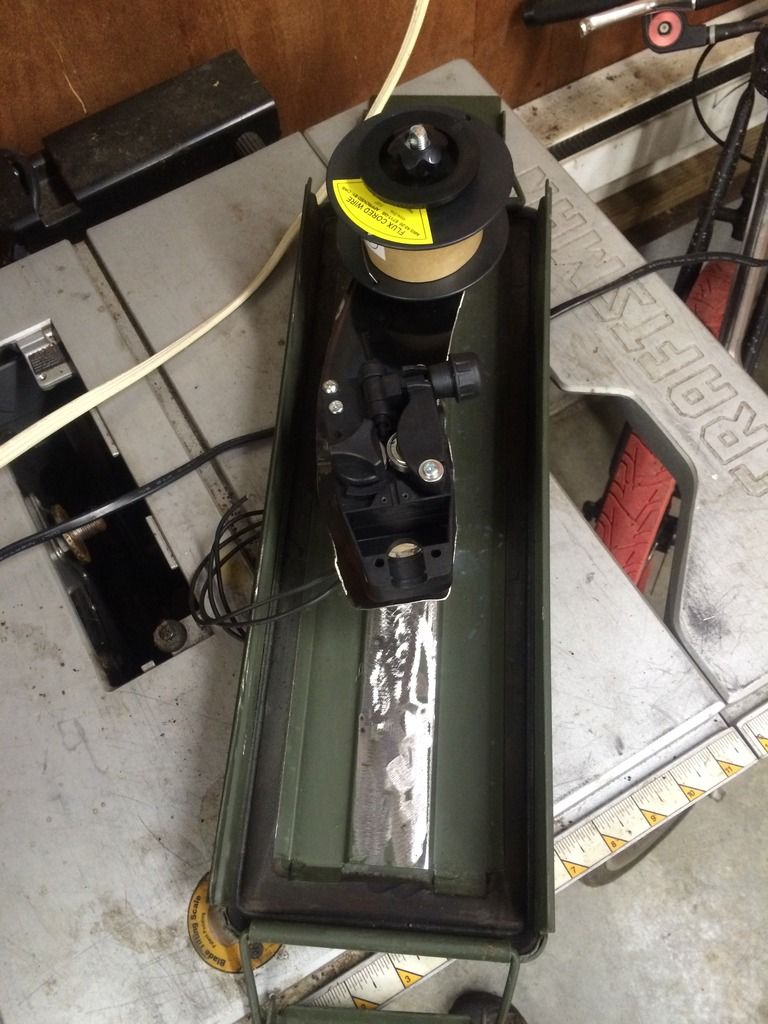 The motor feed runs!
PWM controller wired up:
Ground clamp (positive cable) crimped:
Main power wire (actually ground) crimped:
Painted and somewhat cleaned up: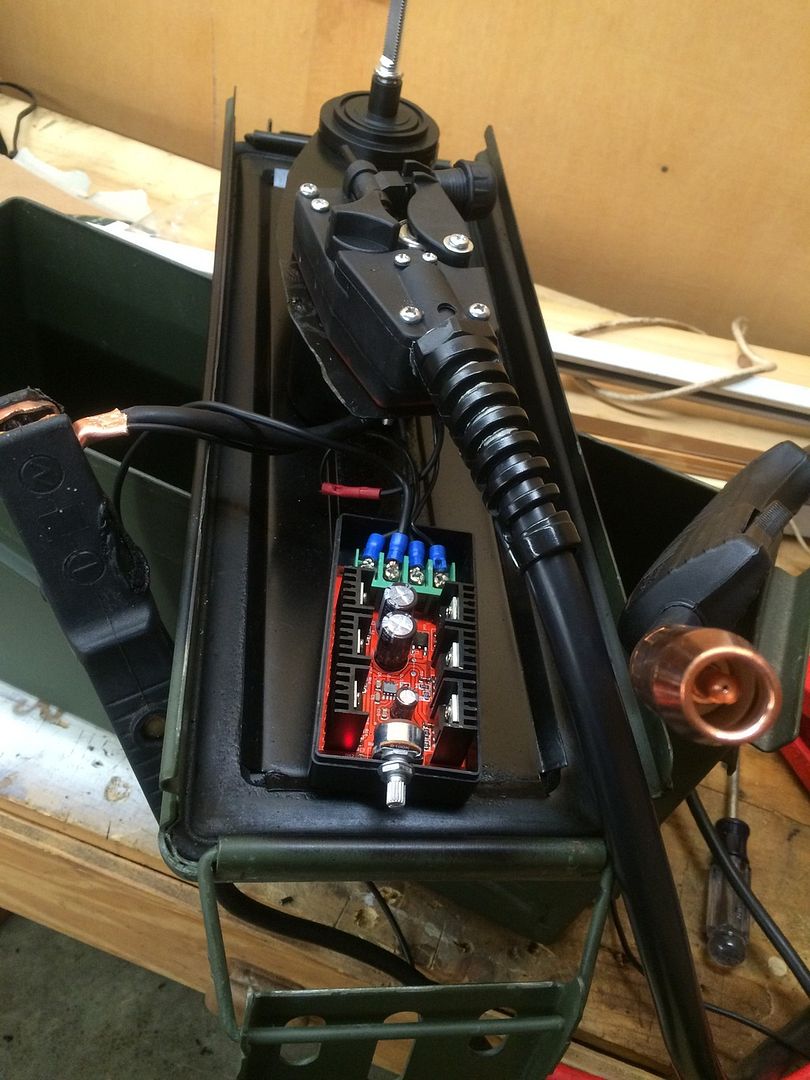 She lives! Works quite well I might add! A little (ok, a lot) ghetto, but who cares, better to have a ghetto welder than no welder.
The jumper cables I used to connect the two batteries in series were a touch too short, so I removed one clamp, crimped the wire to the remaining clamp, and then clamped the clamp to the clamp. (Say that five ties fast)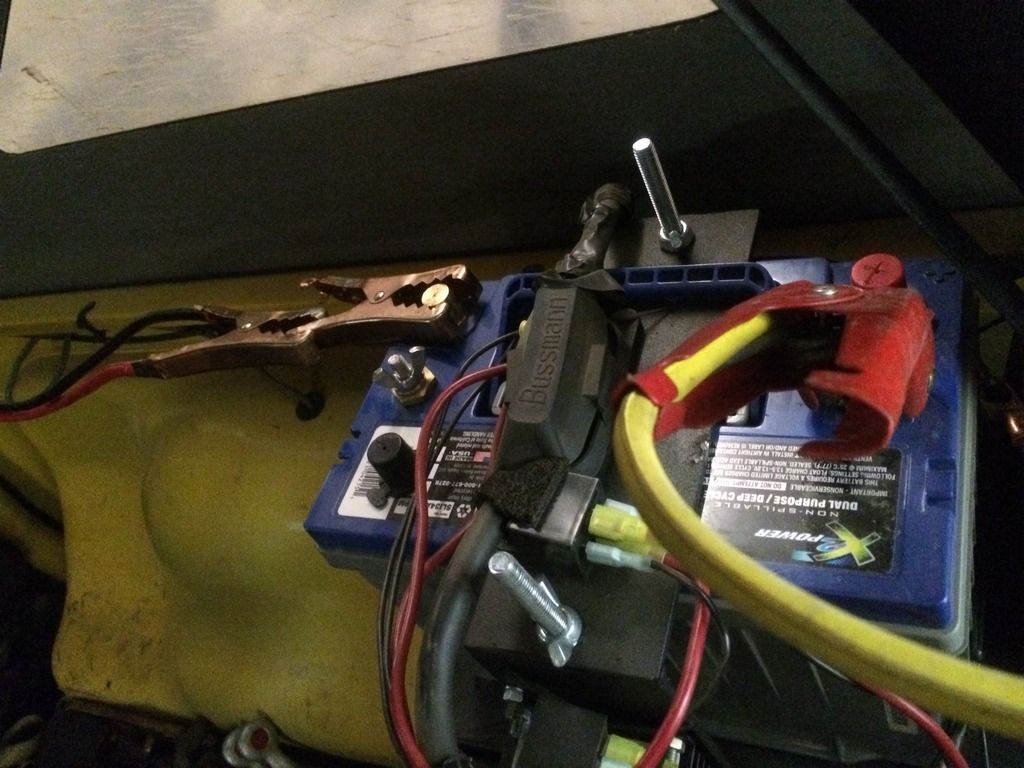 (Told you it was ghetto)
This is how it looks with the other jumper cable split down the middle and clamped to the outer battery posts to give you 24v. If someone else was borrowing the welder, you wouldn't have to do this weird crap, but this way I can weld on whatever I need to without removing the batteries from the Jeep. I've got a rolling self contained welding unit!
And it actually sticks metal together pretty well. It was my first time using a hot tip welder, but really didn't seem that much different because as soon as you let go of the trigger you run out of wire and it stops welding. So for me I didn't see a huge difference for these purposes. Some people have rigged starter solenoids to the wire feed trigger to only allow current to the main cable when the trigger is pulled, making it a cold tip, but ain't nobody got time fo 'dat.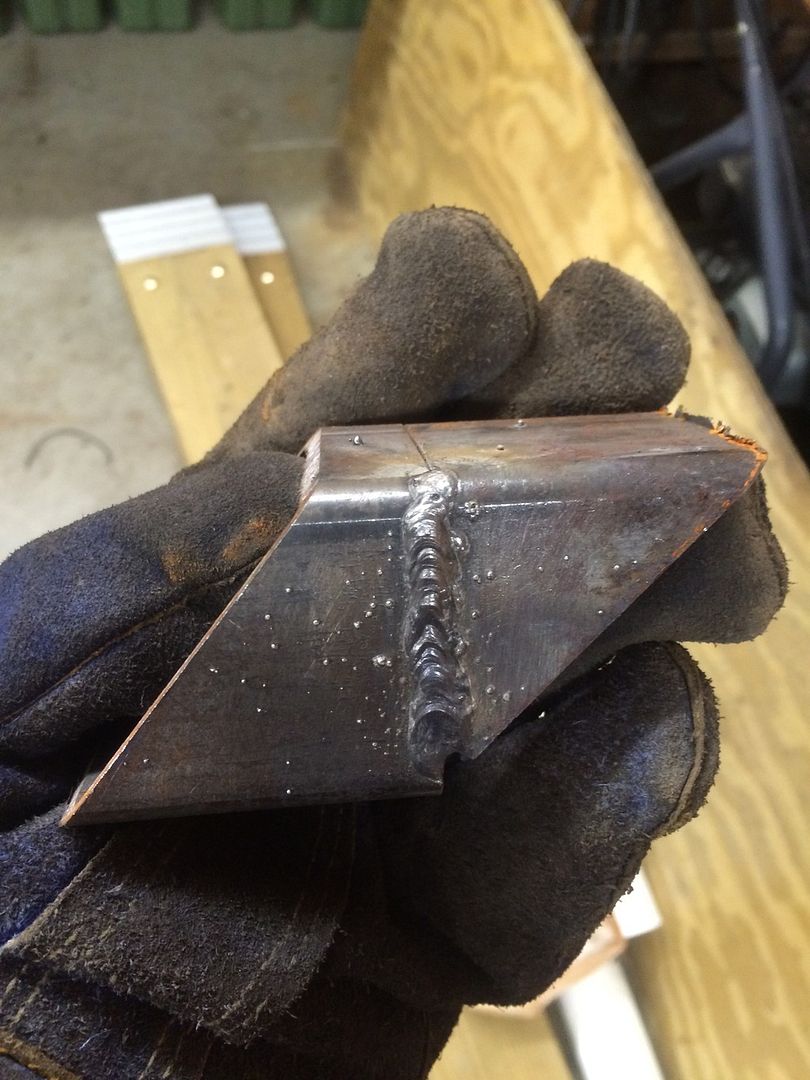 Decent penetration:
The cables didn't even warm up after about three welds like this. They were still cool from sitting on my concrete floor. I tested the weld in a super scientific way. I set it on a hammer and then beat it with another hammer. I'm sure this is the exact same way the AWS Certified Welding program tests their students. It held up, so not only am I certified now, but the welder works.
After it stopped moving and I hurt my hand and foot from holding a jackstand on top of it and repeatedly whacking the crap out of it, this is how much it moved:
All packed up! Both jumpers and goggles fit (barely) in the 40mm can. I'll probably end up leaving one of the cables out to make it less of a squeeze. I don't want to damage the wire feed cramming it onto the cable or goggles.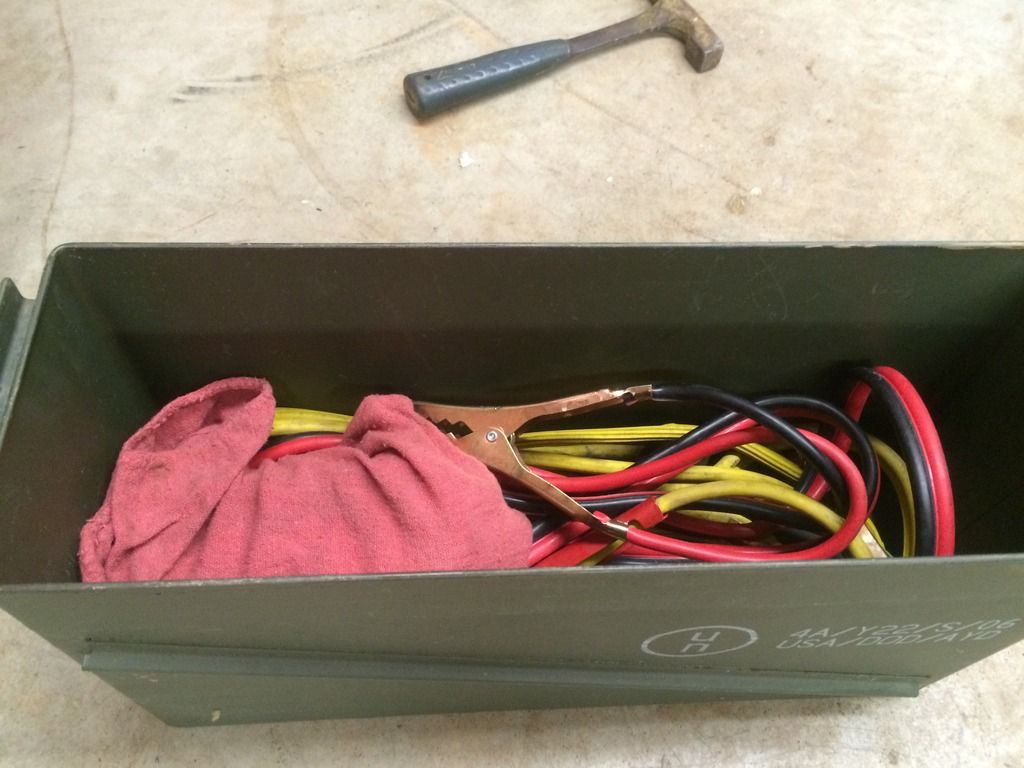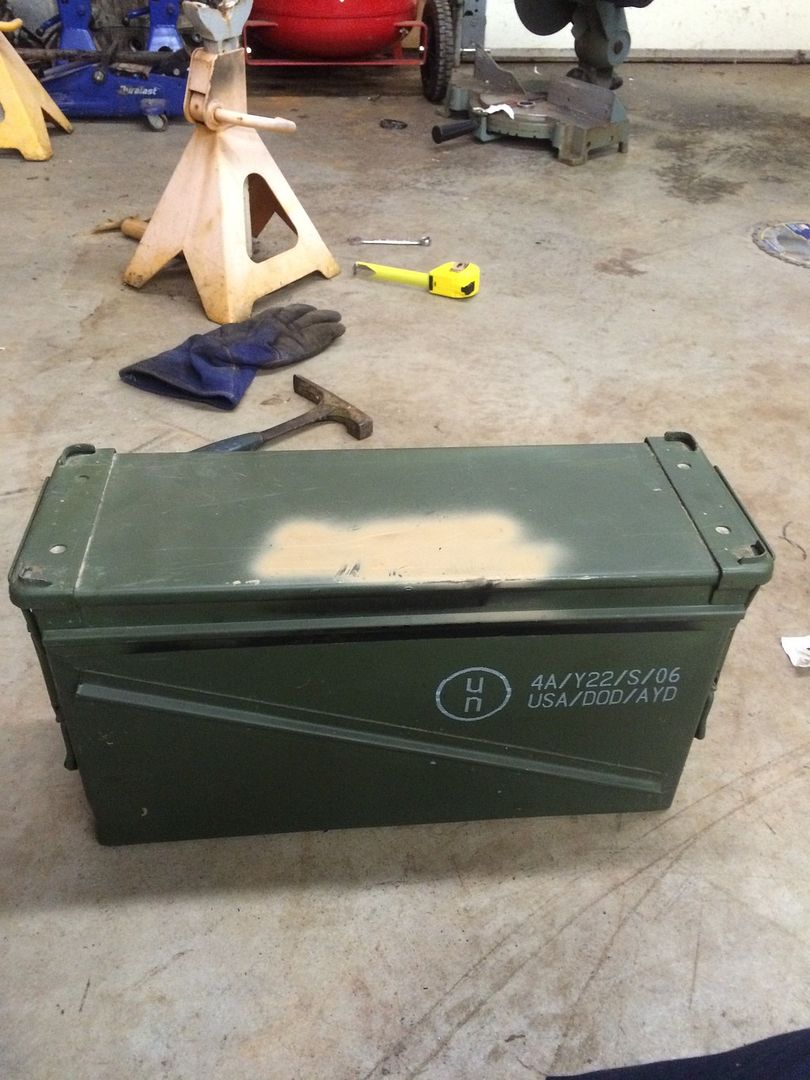 All in all a great investment for around $100. Obviously you could make the cables nicer, do this, do that, but it works damn well with some crap I found cleaning my garage.
Thanks for the awesome idea
sherlocktk
!