Any other woodworkers out there? I'm not but my dad made this for me, basically I gave him the stock shift knob to recreate the shape(but just slightly larger) since mine was all chewed up from prying the stupid shift pattern button off to get to the 15mm nut.
Here are some pics from start to finish:
Started out as a block of wood(duh). This is cherry to be exact.
He cut down all the sides to get it square and clean on every side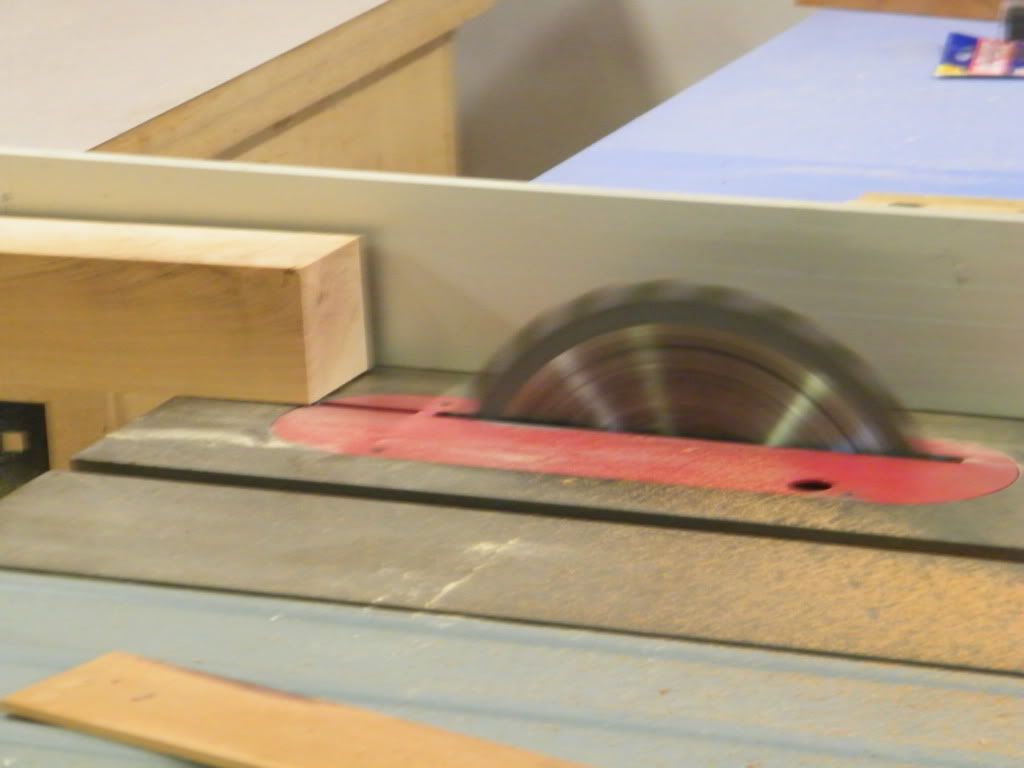 It was also cut to an appropriate length prior to this pic, but it was then chucked into his wood lathe:
And here is a sequence of it getting taken down to a workable shape: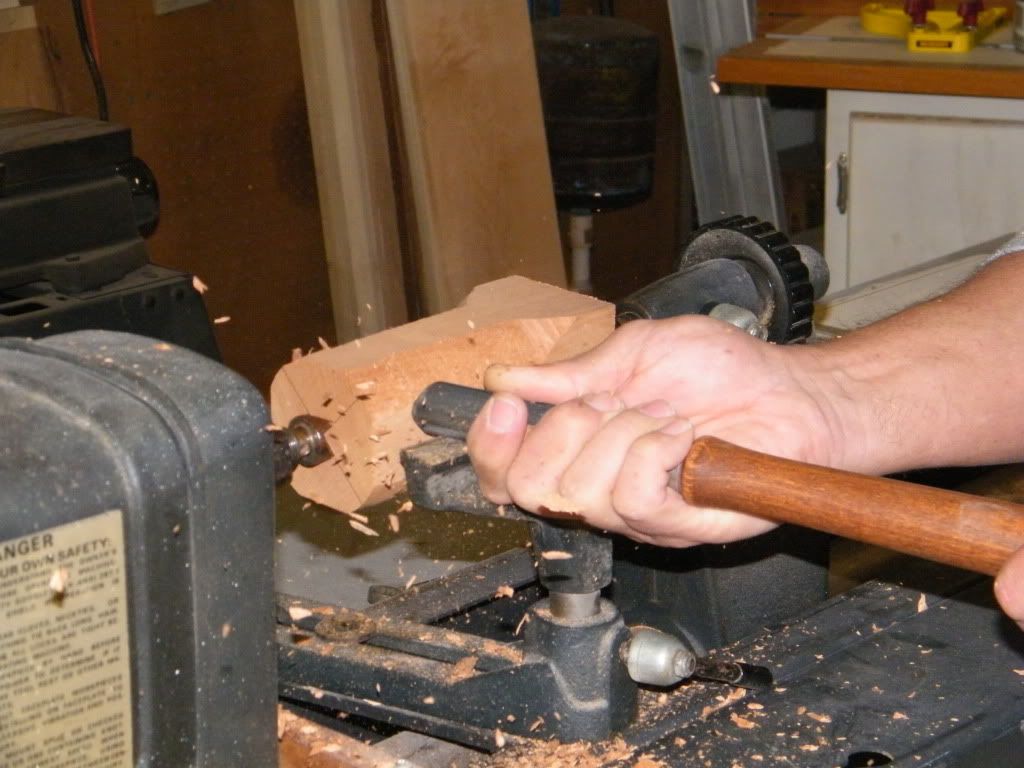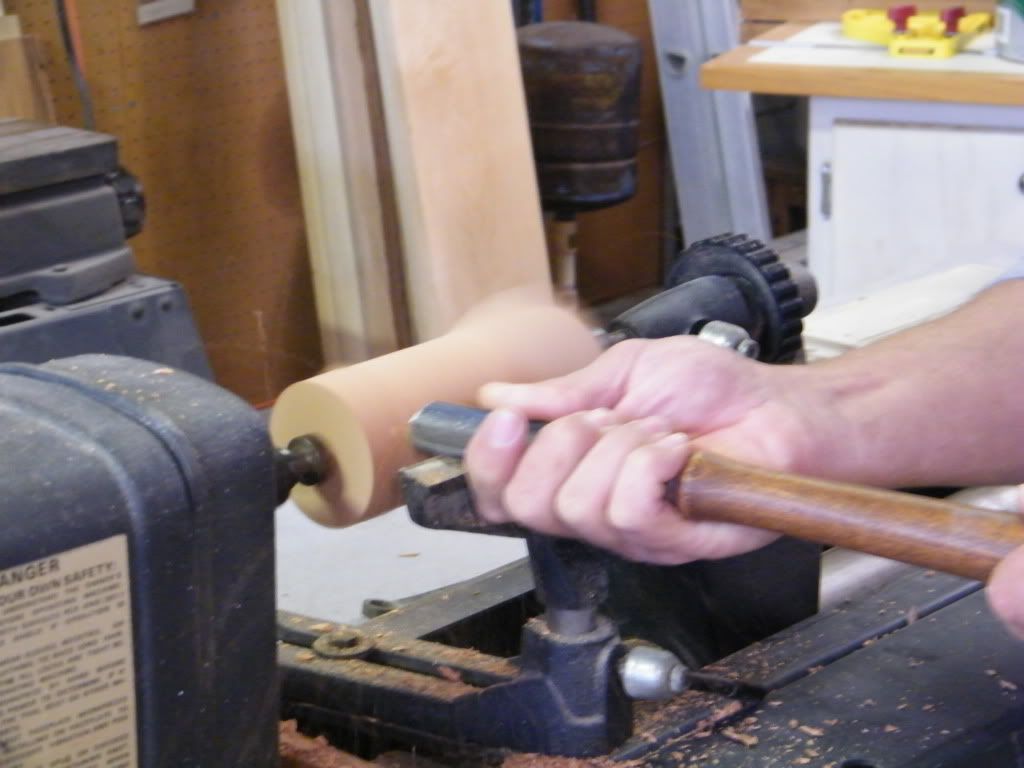 Now down to a cylinder, making reference marks: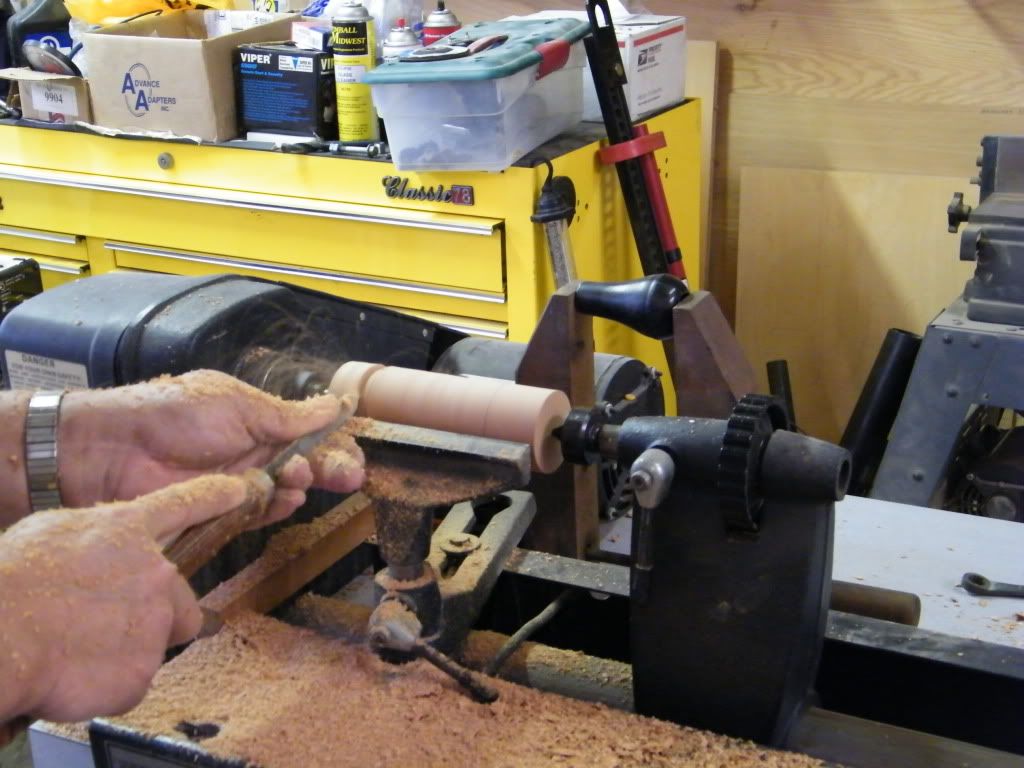 Shaping it by eye:
Looking close to done: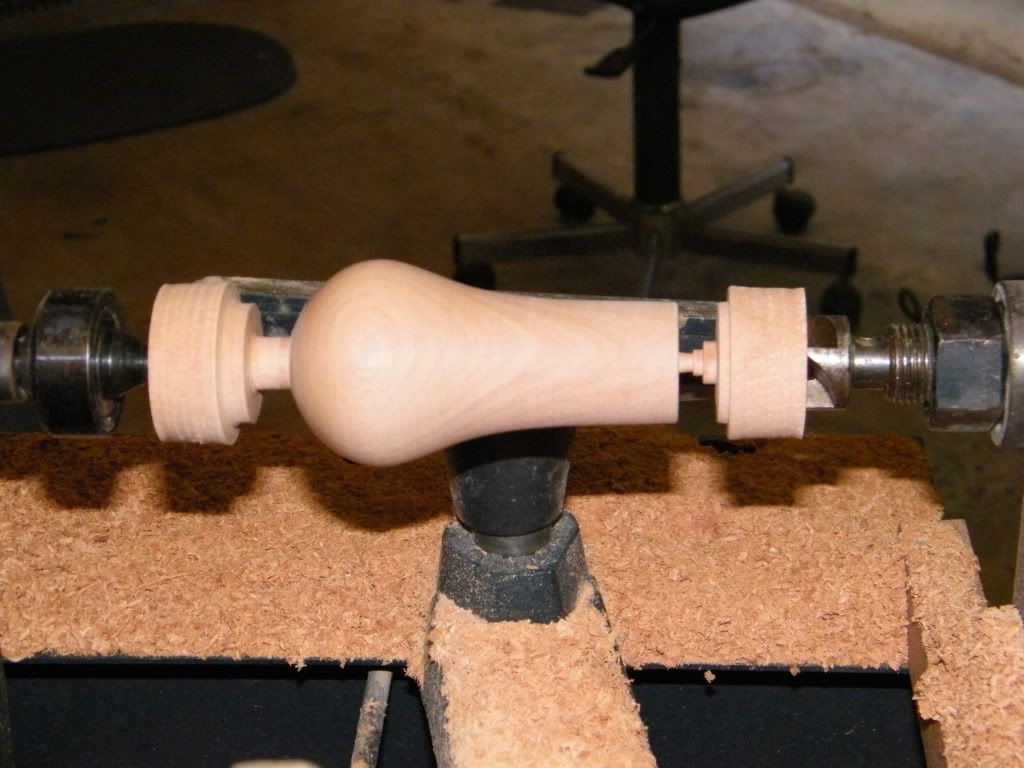 It was then taken off and retained the extra piece on the "top" of the shifter for a flat spot to be left to make it easier to drill straight down from the opposite side with the drill press: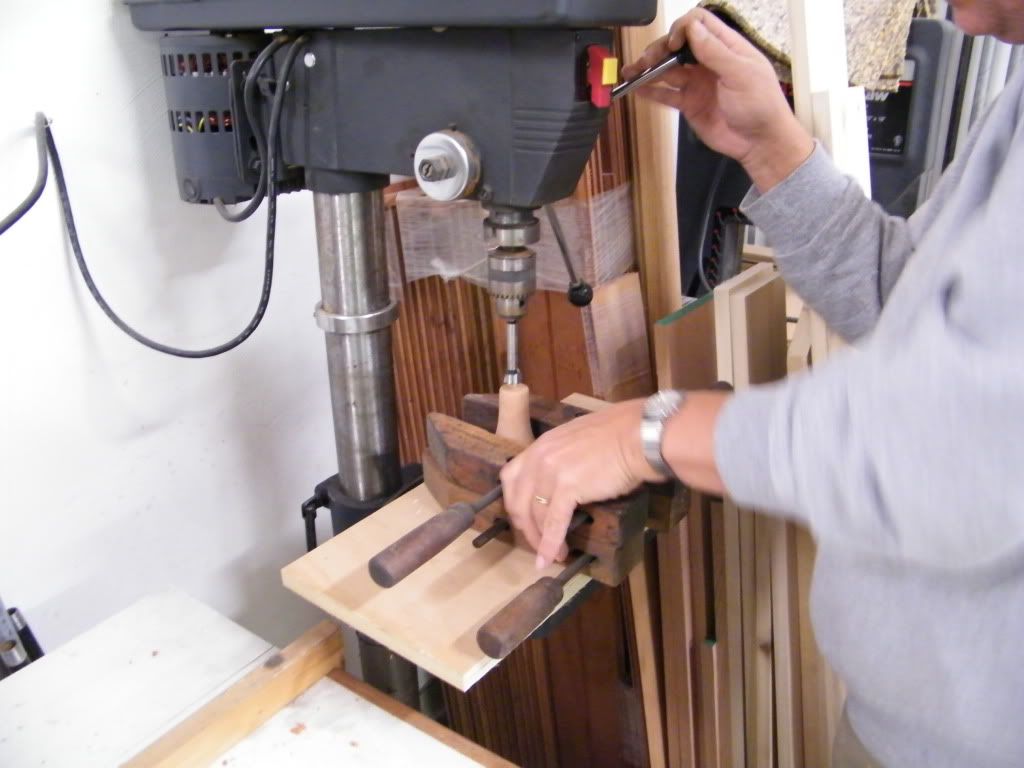 It was a 3/4" hole: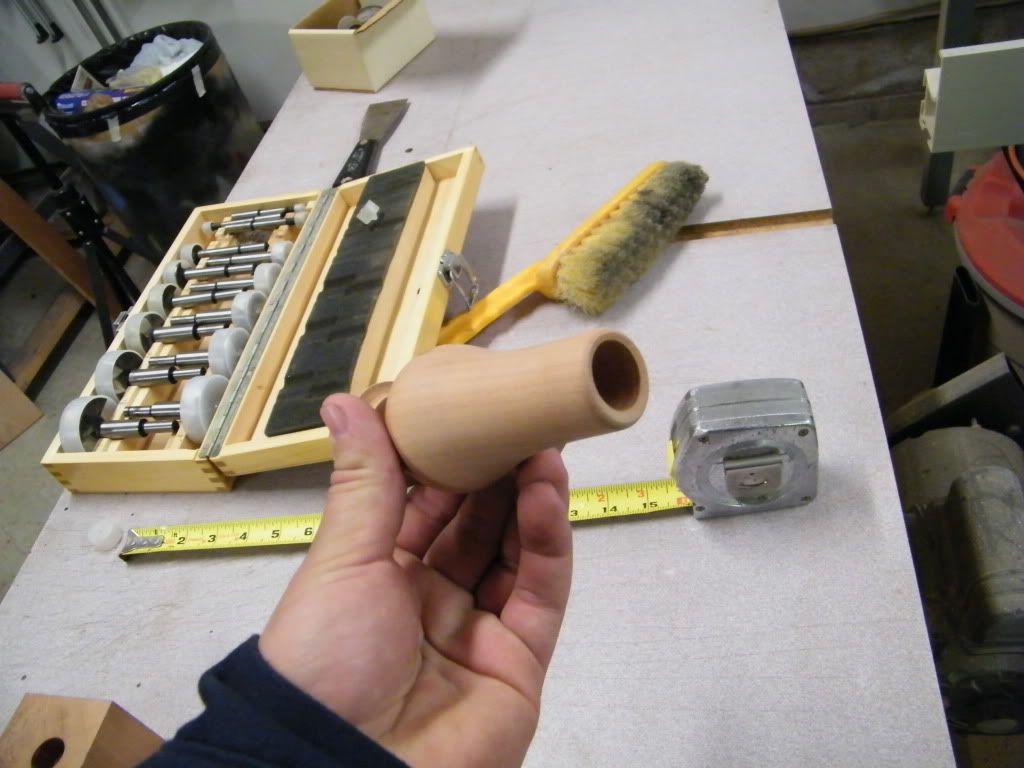 ...