I have been looking everywhere for a roof rack similar to the older kargo master congo cage for the TJ but have yet to find anything used in my area. So I am contemplating building/making one from scratch. I want to run my idea by you and obtain feedback on if the material/method will work.
Okay as for the look, it would look almost just like the congo cage, be hingable in the back where the tail lights are, and bolt to the windshield pillar bolts.
Mounting up front, I thought about using a pair of windshield light mounts to do the front hoop with.
Mounting in the rear would be basic flat stock welded to gether with a suspension busihing to reduce the chance of noise in the tilt joint.
The material I propose to use would be standard "black pipe" steel from the plumbing section in any hardware store mainly used for natural gas plumbing.
Method:
I am assuming the little crappy pipe benders you see that are bottle jacks are made to bend this type of pipe. By this type I mean small o.d. pipe or conduit that is steel and can be welded.
I would start by making a front hoop by bending two thiry degree bends in some say 3/4 to 1 inch black pipe and then weld that to the light tabs on the windshield mounts.
I would then start on the back and make a plate that is the same size as the tail light housing but about a half inch tall on the top side. Weld another 2 inch steel plate that goes horizontal to get it away from the body some and then weld in my bushing.
||
|-----|
The above would sint on the bushing (similar to a shackle) and I would then make the rear hoop in a similar way that I made the front. I would then weld two straight bars to the rear bar and I would bolt it in the front.
The purpose of this rack is to huall two rec kayacks about 40 lbs each. I would also like it to be able to support some additonal gear. All in all I would be happy with a 250 lb capacity.
My concerns for this project are mainly the gas pipe and how in the hell to bend it. I can weld in guesstets in the bends to make it strongerif I need too. I have heard that using the bottle jack benders will basically "rip" a hole in the pipe when it bends because of the type of steel it is made out of and it's thickness. I would not think a 30 degree would "rip" the pipe, but it will pull away some of the material making it weaker in the bend. I have also heard it is easy to crush pipe with this type of bender. Any info on actual use of this style bender will be greatly appreciated.
I'm working on a sketch-up design, but it won't help much because it looks so much like the cargo master. Please help me out with some feedback I appreciate it.
here are a few images of what I want it to look like. The only difference is that the windshield is going to be slopped instead of straight as it looks in the design. I appreciate everyone's feedback and suggestions. Thank you!
Top View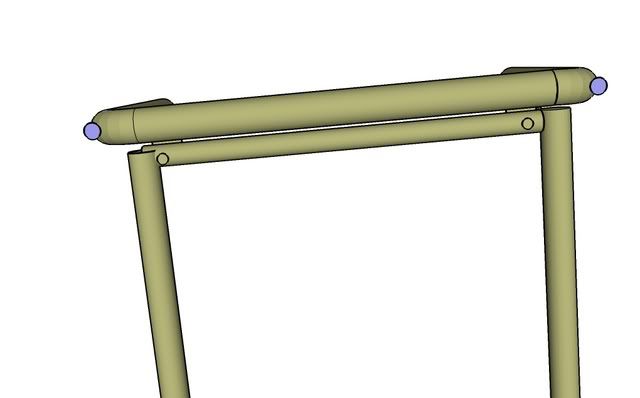 rear corner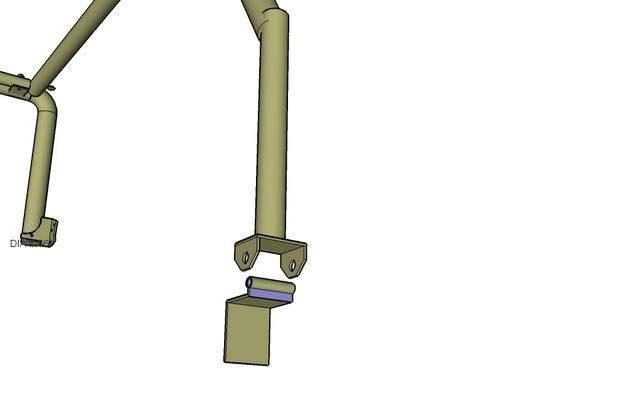 front corner