I wanted to move my license plate from the stock location on the front bumper up to where the winch fairlead is so it wouldn't get bashed up as much. I also wanted to make it harder to steal than just having it clipped to the rollers. I saw the
Tough stuff license plate holder
and liked it.... Until I saw the $70 + shipping price tag. Seriously? $70 for a license plate holder?
Here's how you can make your own.
I got everything I needed from Home depot except for the sheet metal which I got from another local hardware chain.
you will need:
------------------------------------------------------------------------
2x 1-1/2" conduit hangers ($0.67 each at Home Depot)
2x Safety Hasps, about 4 inches long each ($4.59 each at Home Depot)
1 piece of sheet metal at least 12"x6" I got a 16 ga 18" x6" piece from the hardware store for $7.50 ish
4 1/4-20 nuts and 4 bolts ($0.98 total at Home depot)
you will also need some paint, but you probably have that already.
grand total (minus paint) = $19
------------------------------------------------------------------------
Step 1.
bend the conduit hangers until they look like this. you will have to cut some of the ends off to make it work (stock on left, bent on right)
some people use mag light clips, but they are more expensive
make sure they fit.
Step 2
get out your Saftey Hasps and discard the portion that holds the lock. When you buy your hasps, make sure that they are made of flat metal and don't have ridges.
If you are using the same hasps I am, then make a mark in the middle of the small section, 5/8" away from the edge. (bottom in this pic)
Center punch it and drill it out to 5/8"
Step 3
mark a line on the hasp 1-7/8" away from the hinge.
place the hasp into a vice up to the line, then bend it 90 degrees. Make sure you bend it the right way.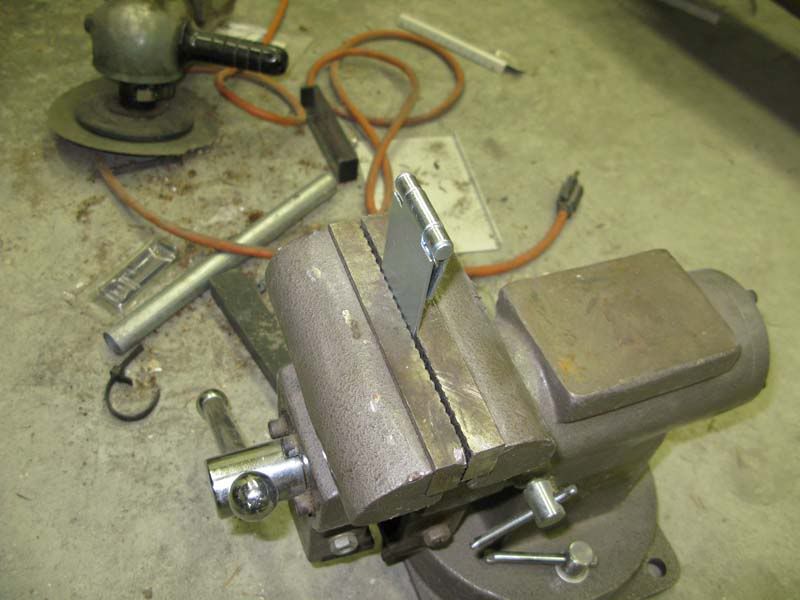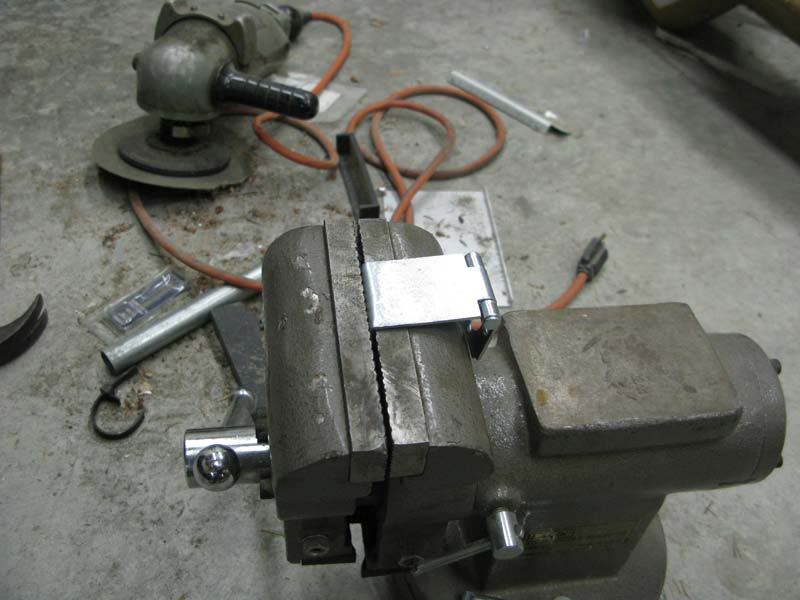 Step 4.
Remove the retaining clips holding in the pins on your roller fairlead, and install the bent up hasps. Replace the clips.
Step 5.
Trace out your license plate on your sheet metal, then cut it out.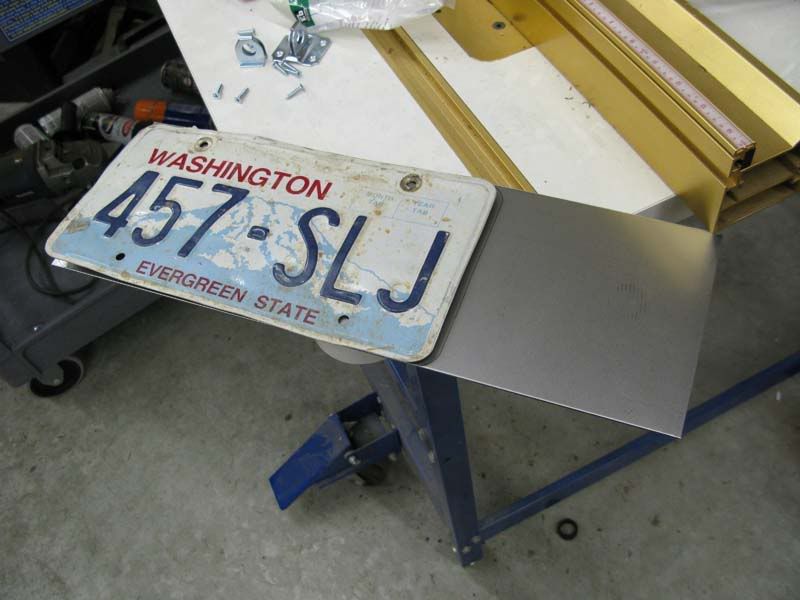 Step 6.
Tack weld (or screw or rivet) the sheet metal to the hasps. I used the top of the winch plate to make sure everything was straight.
check for clearances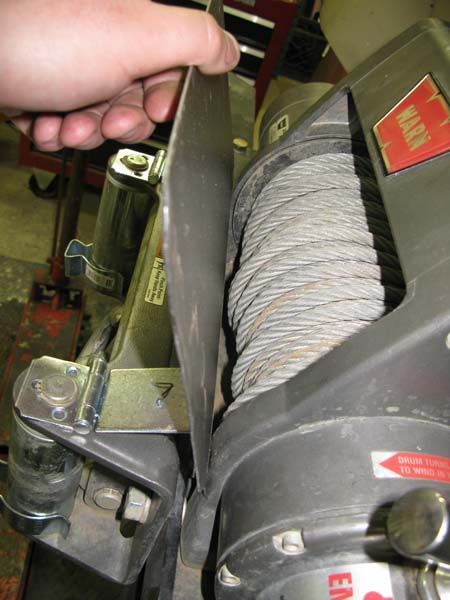 Then add a few more tacks to make it solid. Flip it down and tack on the clips you made earlier.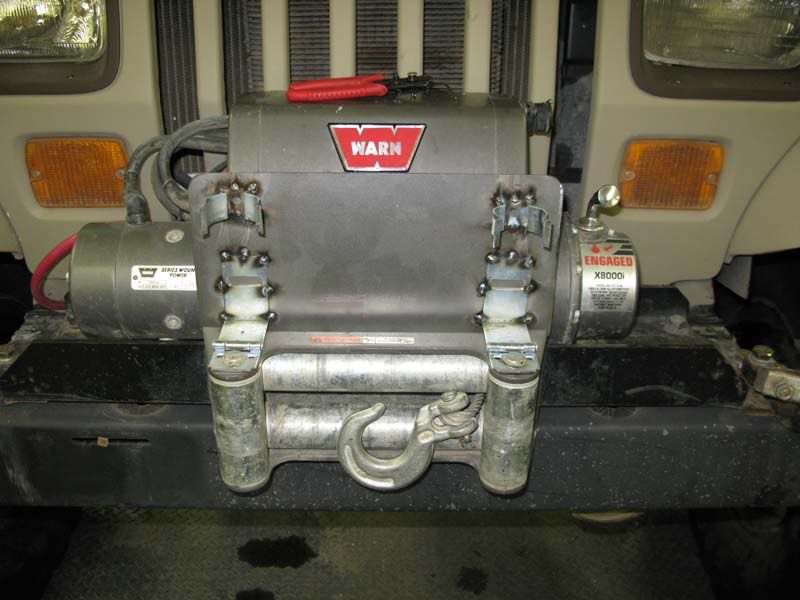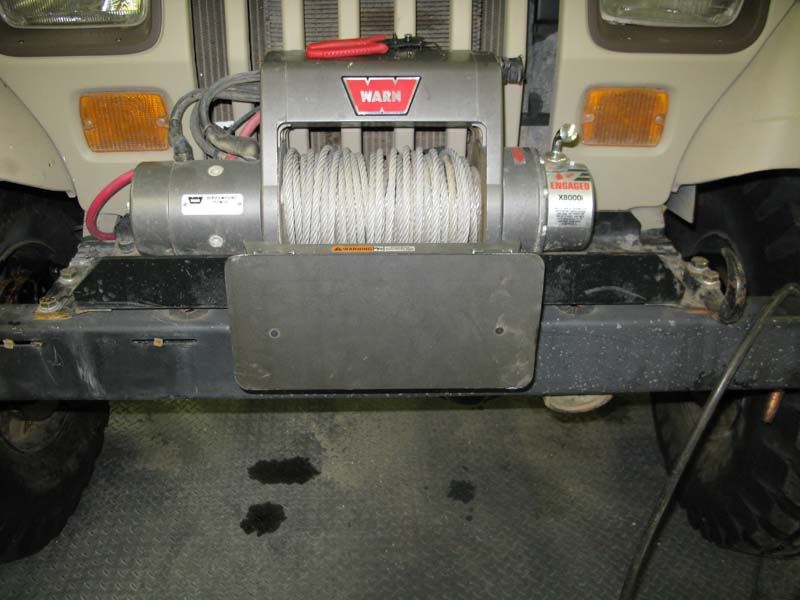 Step 7
use your license plate as a template and mark hole locations.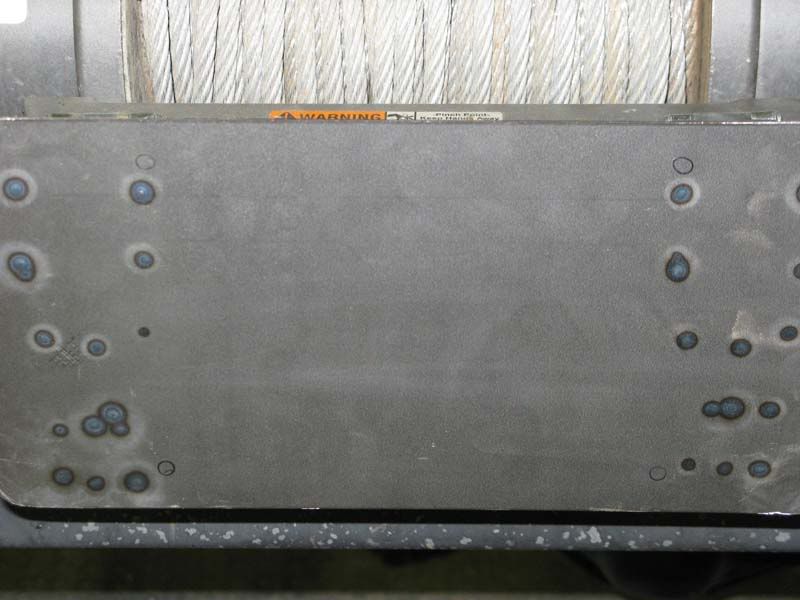 drill them out to 1/4", and attach your license plate with the 1/4" hardware you bought earlier.
Now you are almost done, just check your clearances once more, then take it apart and paint it.
Step 8
Take the $51 dollars plus shipping you saved, and put it towards a new bumper.