Face Mounting a Stinger..
---
I've seen a few folks ask about how to cut/mount a stinger to the face of their bumper. Since I was working on one this morning, I thought I'd snap a few cell phone pics and explain how I work out the cuts on the ends of the legs..
After bending the stinger, I use a Roofing Square and put a "reference mark" on each leg.. at the end of the square.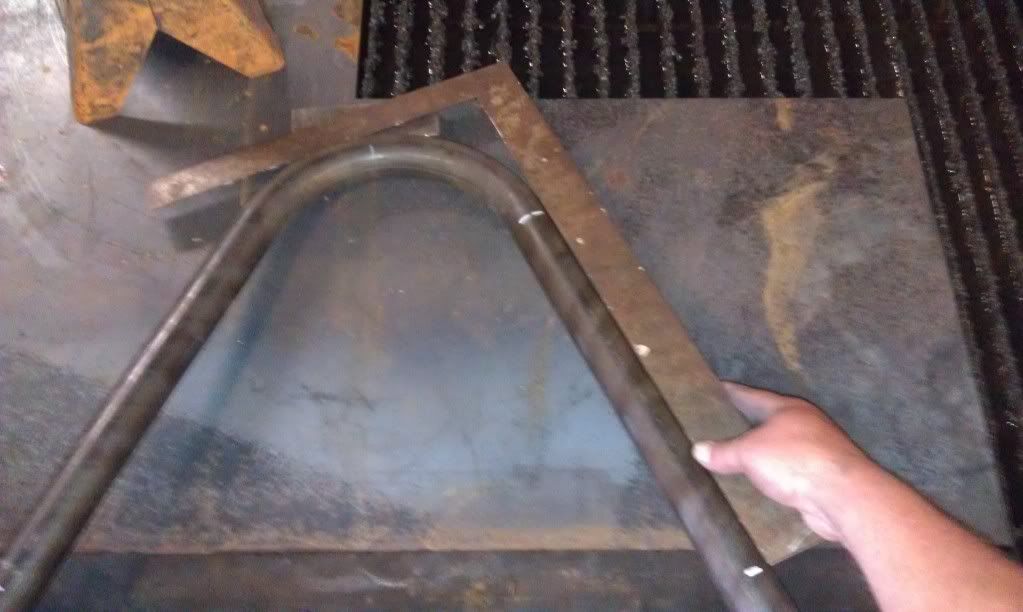 I can then measure an equal distance from those reference points to cut the legs to length.. with both sides symmetrical..
Next, I stand the stinger up on a flat surface (here a piece of steel sheet) and prop the tip of the stinger up with something (like a jackstand)... I use an angle finder to get the desired angle (usually somewhere around 45-50deg or so..)..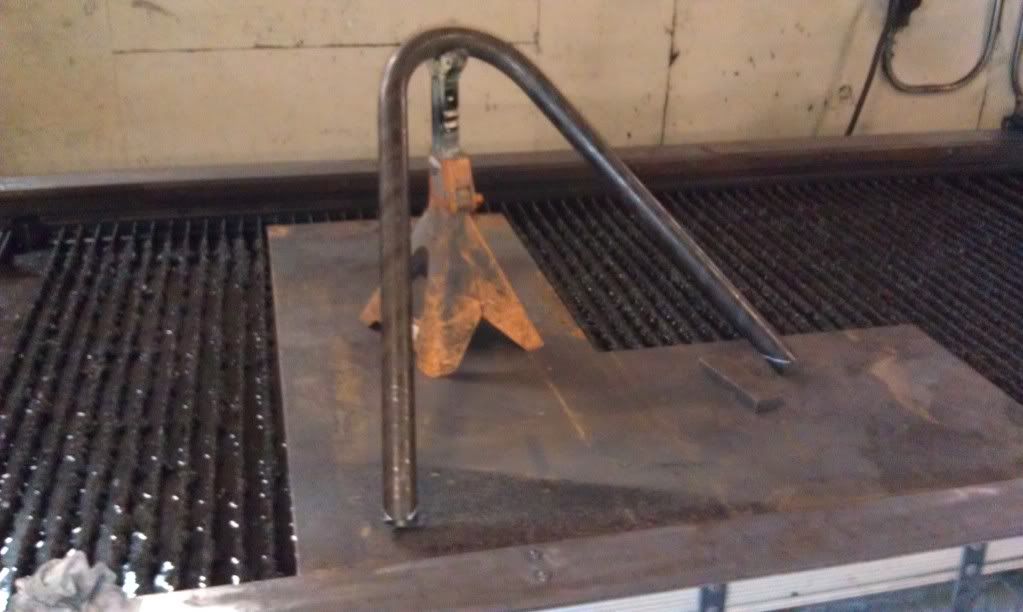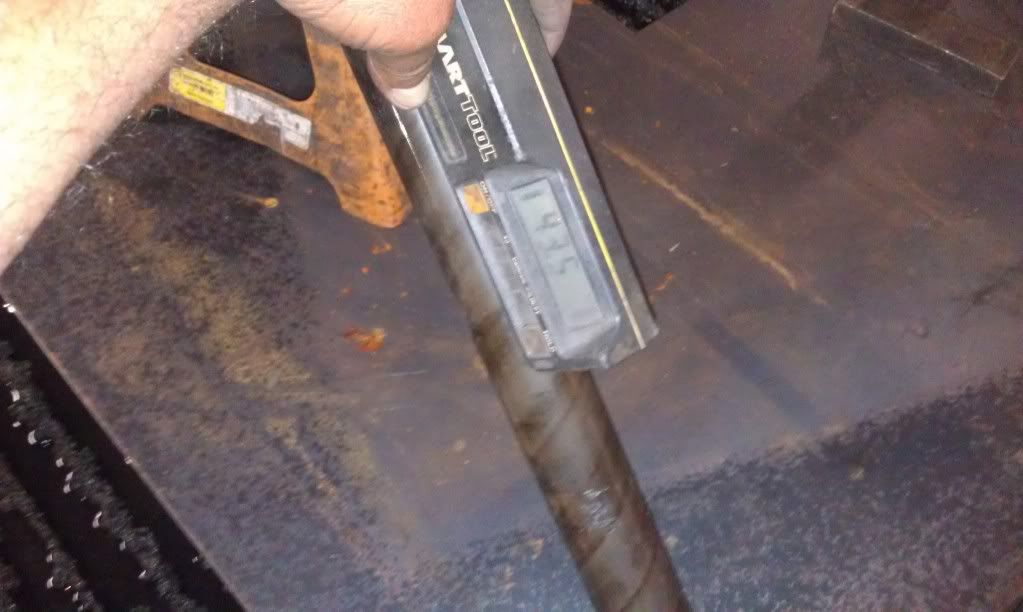 Once I get the stinger at the desired angle, I mark the bottom of the legs with a paint pen. I lay the pen on a spacer (here a piece of 1" thick scap), and slide the pen around the end of each leg. It's important that the pen lay flat on the spacer.. and remain horizontal as you slide it around.. don't let it tip up/down at the end.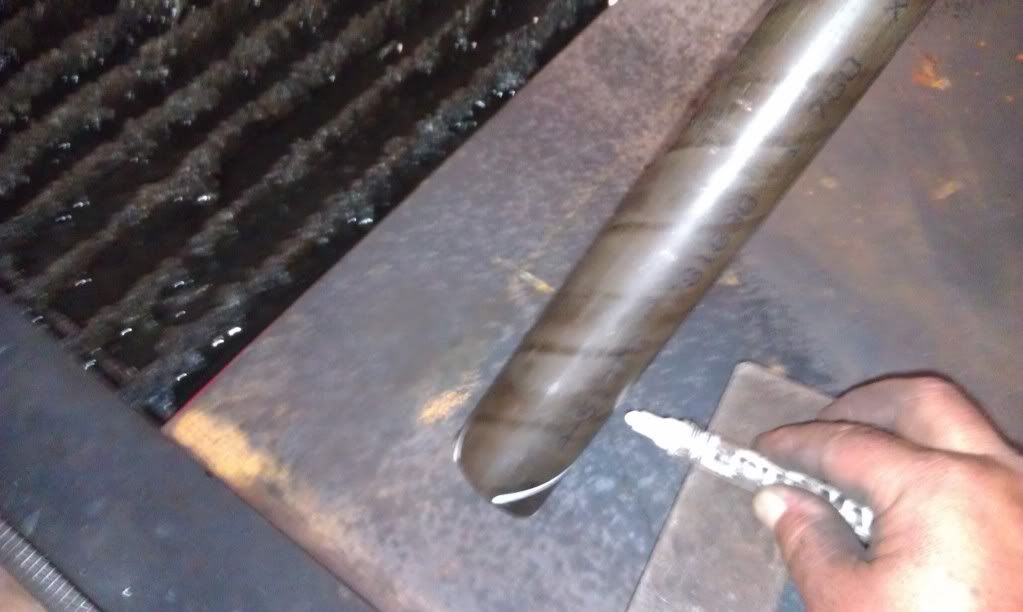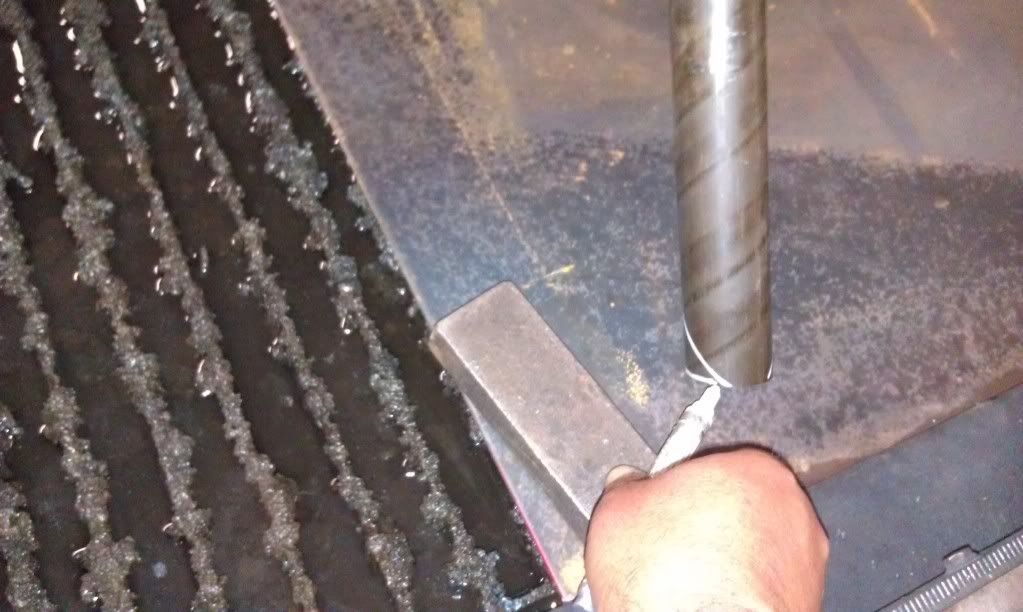 I then clamp the stinger in a vise and orient the cut lines so that they are "vertical" when seen from the end. This makes it easy to simply cut straight down the line..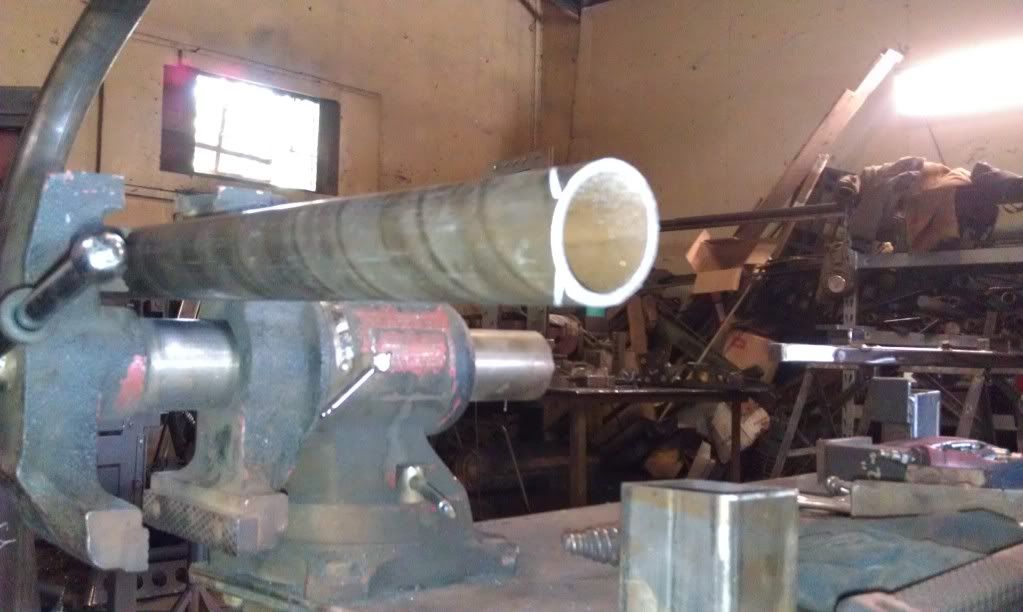 Last step is to cut the ends with whatever tool you have.. Portable Bandsaw, Sawzall, Plasma, Cutoff Wheel, even a Hacksaw..
If you use this method, it's fairly quick and usually results in very little grinding to get the legs nice and flat against the bumper surface. With the bandsaw, it probably took me about 10mins to do all the marking/cutting.