So with this in mind and after this long break we (dad and I) started building
the basic box using 15mm marine plywood for the bottom and 9mm of the
same material for the sides.
We used polyurethane glue and screws to bond them together...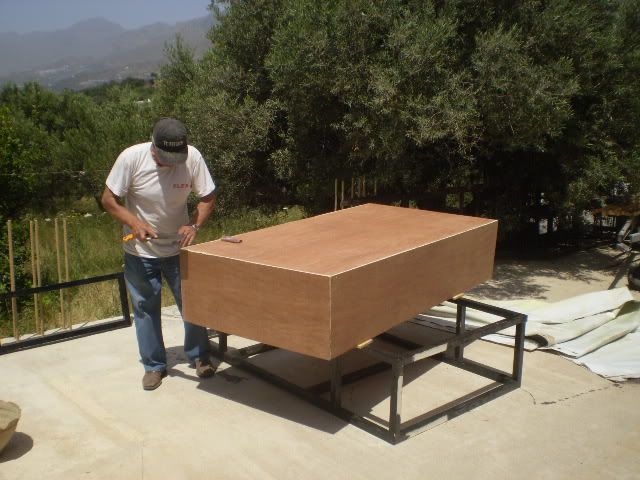 We used one coat of primer.
After that 2 layers of waterproof laquer.One layer horizontal wait to dry,sand paper and a second one vertical.
Next it was time to fit the wooden box into the metal frame.
Considering the very hot weather we made the wooden box big enough
to snugly fit into the frame.
Heat cause wood to expand...
My father had to use his hummer(using a plank of wood not to hurt the plywood)while i was taking pictures...
At the end we screw the box to the frame and put it aside so it can
completely dry...