DIY Transmission Jack
---
What do you think of this design for converting a floor jack (pictured below) to a transmission jack? I'm planning to begin building this tomorrow, so any comments/suggestions on how to improve the design would be greatly appreciated. Note: Diagram is not to any scale.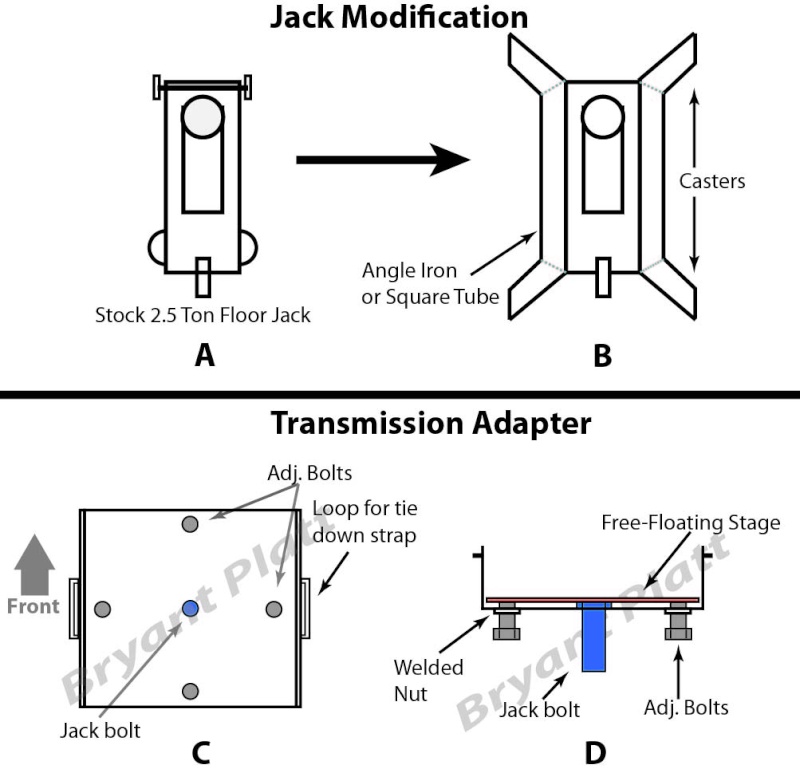 The idea is to remove the cup on the jack and replace it with the above bolt-on adapter. The body of the adapter will consist of a wide piece of steel channel (1/8"?). The purpose of the adj. bolts and the free-floating stage is to allow for fine-tuning of the position of the transmission (with coarse adjustment of the transmission position being accomplished by placing blocks/wedges under the transmission).
---
Last edited by Line58; 02-22-2013 at

06:38 PM

. Reason: Add explanation of diagram.