OK People!!!! Updates!
I went over to my good ol' buddy Mike Green's place to finish up phase one of the trailer build. We welded the top and bottom rail to the diamond plate section of steel. I had this piece cut to fit at a metal shop. We then welded the hinges and gate onto the tub of the trailer. I haven't gotten the clasps, rubber weather stripping, and cables installed yet but I'll take care of that this week. Here are the pics of the progress:
Tail gate with top rail welded
We went ahead and took the tub off of the frame to make welding a little easier
Prepping opening for welding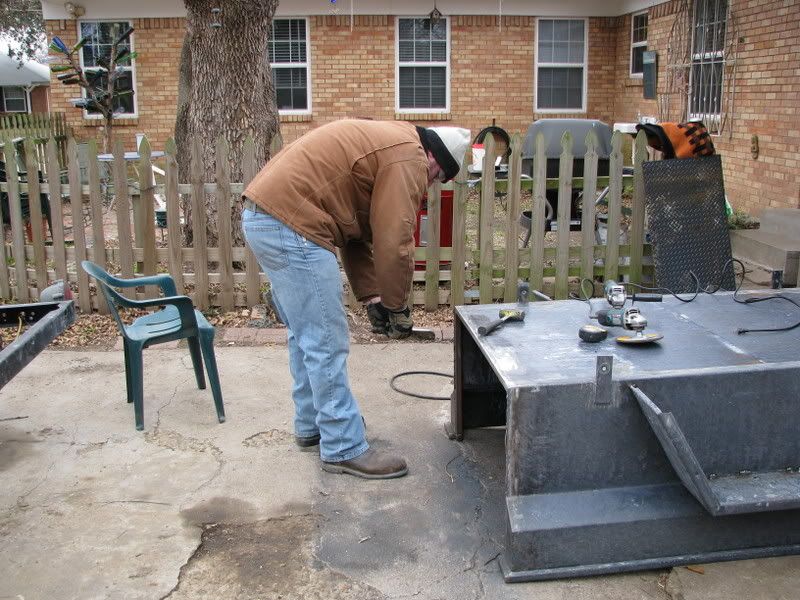 Without tub
We put the trailer up on end to weld the hinges to the bottom of the tub. We welded the other side of the hinge to the inside of the gate so it wouldn't be visible from the outside.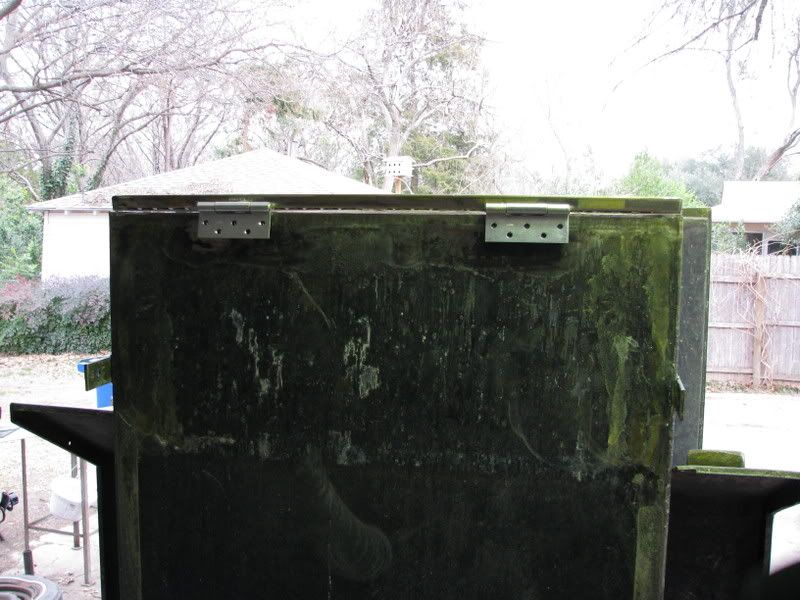 Mike welding the inside of the gate and hinge together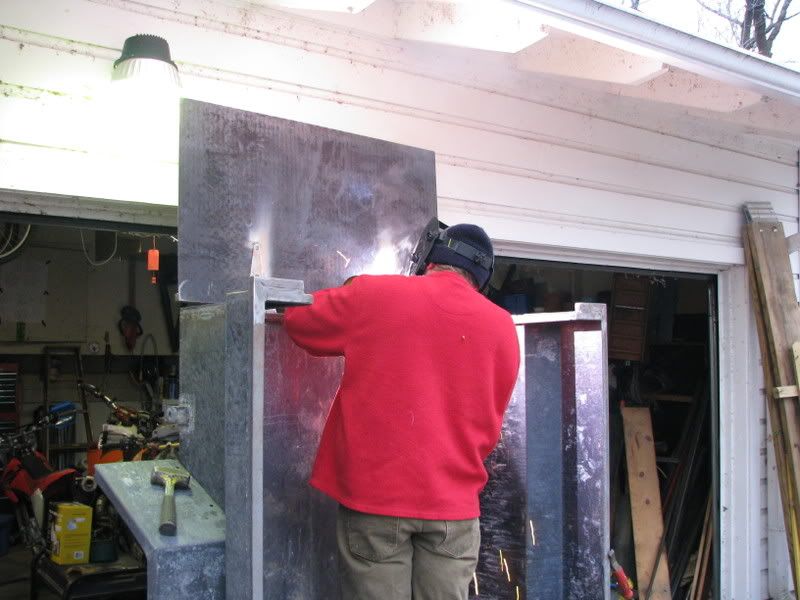 And back on the trailer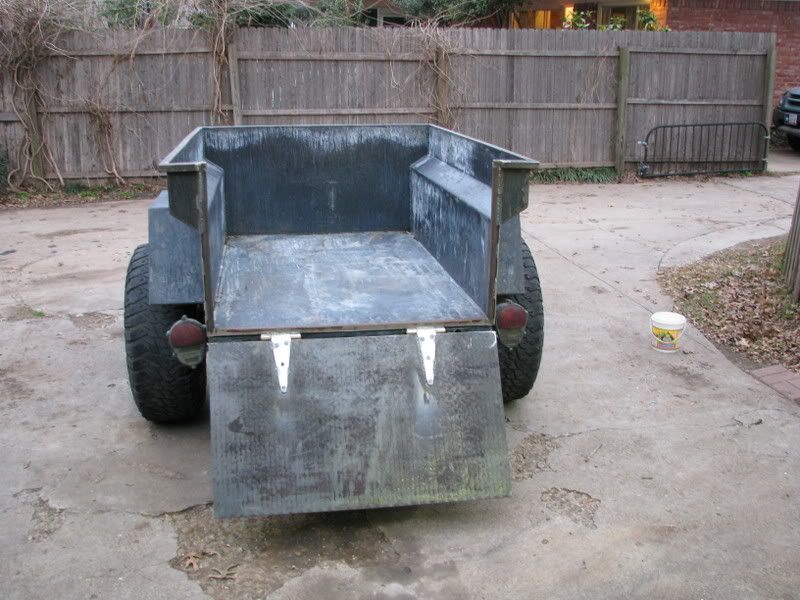 Closed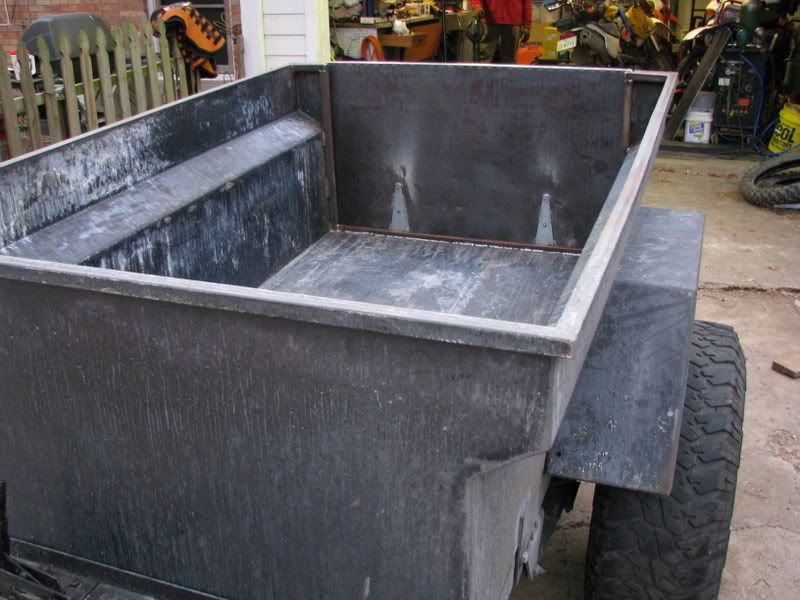 I really like the way this turned out! I'm able to utilize the entire back end now instead of the small space i would have been left with if I had used the CJ tailgate as originally planned.
I really need to weigh this thing! The weight will determine the final design of the lid and roof rack. More updates to come!
I'm now in the market for a roof top tent so if anyone knows of a seller keep me posted. Thanks a ton for all the comments and interest.
D