So after having to repair my stock skid plate after almost every run I decided it was time to build my own out of some stronger material. After much research I came up with a design. I started by getting some 1 1/2"x.120 ERW tubing and borrowing a tube bender from one of my buddies. That's when I learned that bending tubing is not that easy. After much research I decided that the Pro Tool instructions was how I was going to do my bends. This is the link to their instructions.
http://www.pro-tools.com/pdf/105.pdf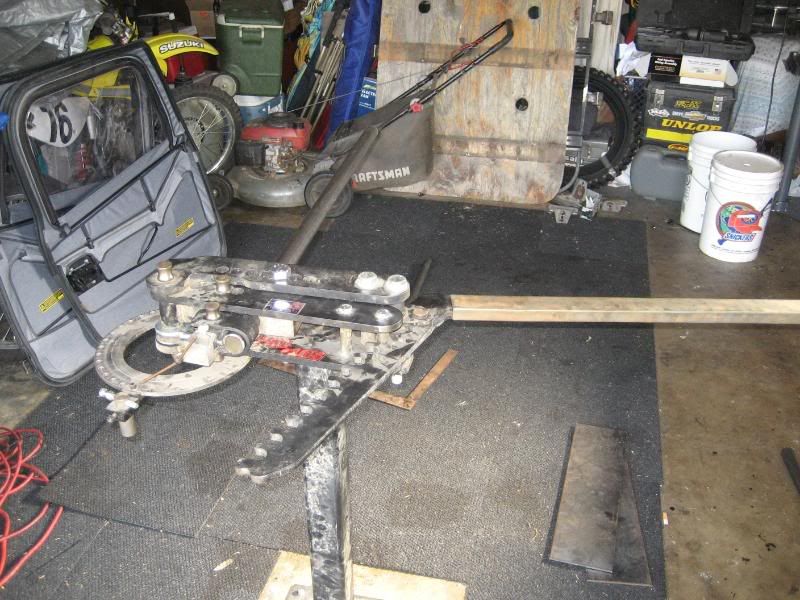 The bender I used is a Pro Tool MB 105.
I thought that .120 would be hard to bend in a manual bender but I have to say it bends really easy.
Once I finished the bends it was time to figure out the best place for the tubing. There is defiantly a limit to how far forward you can go because of the front drive shaft. Also in this picture you can see the stock skid plate that is beat to crap.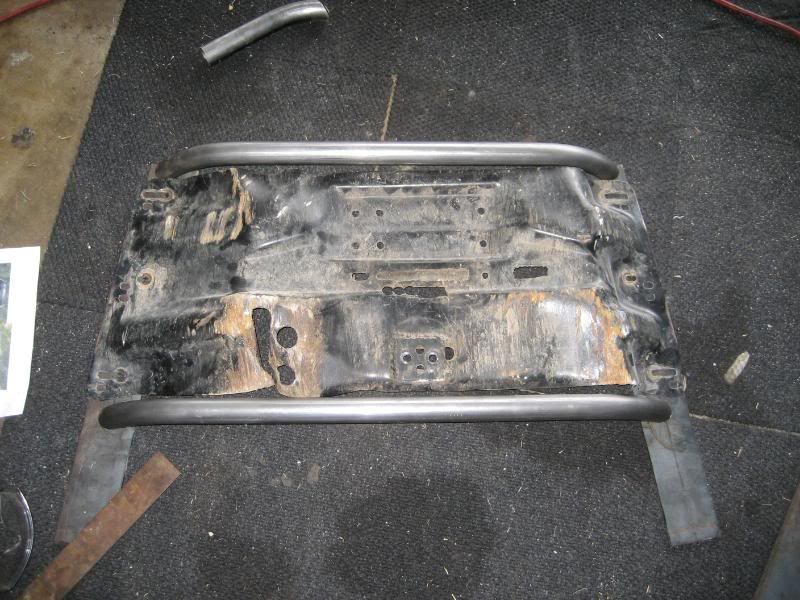 Once I got all the clearances figured out it was time to add some strength. For this to look clean I needed to notch the tubing as clean as possible. I picked up this drill press for $40 and bought a 1 1/2" hole saw. This was quite challenging but It work out great.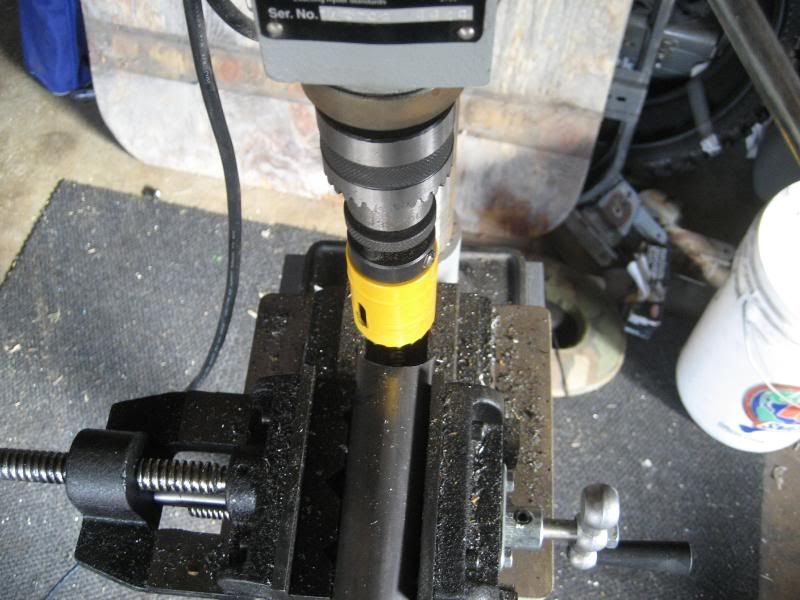 After I figured out the press (long story) I was home free and things went really smooth.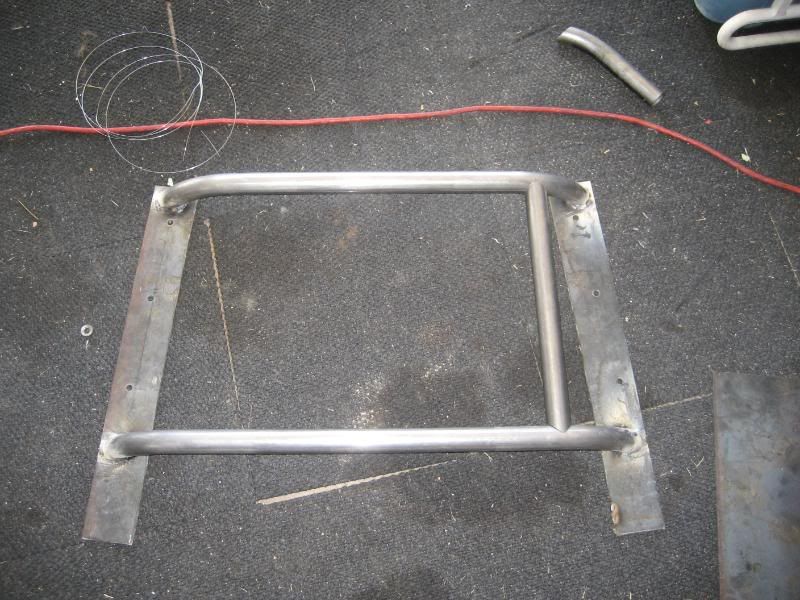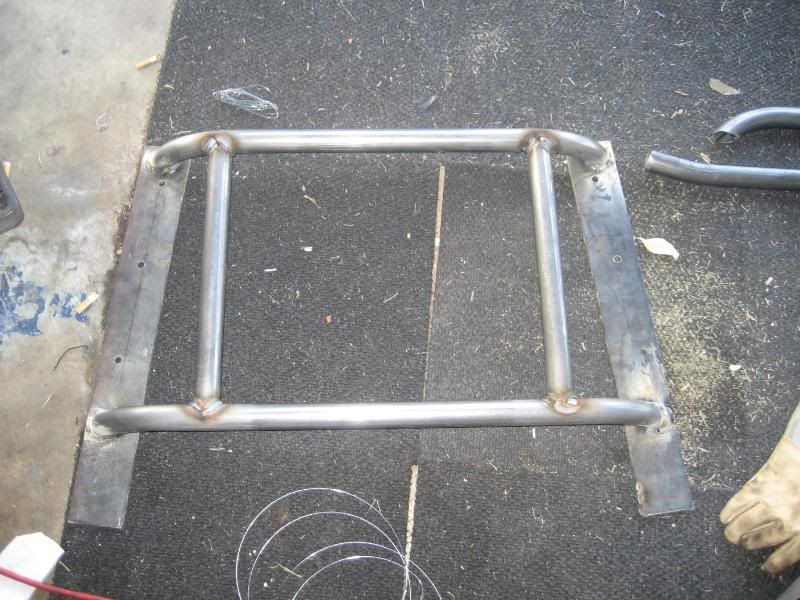 Once the cross tubing was complete it was time for the transmission mount. For this I used 1/4" steel plate.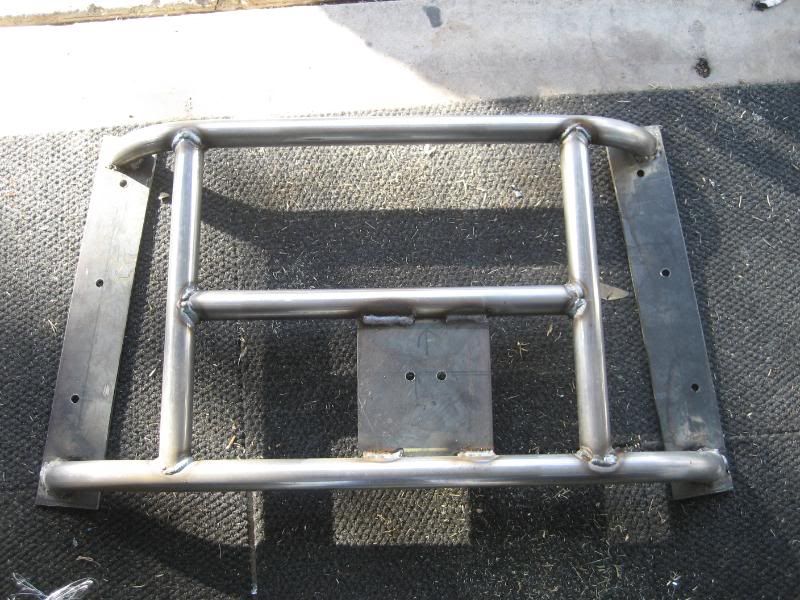 After I got the transmission mount welded it was time for the tabs that would hold the aluminum plate on. For this I used 1 1/4"x1"x3/16" stock.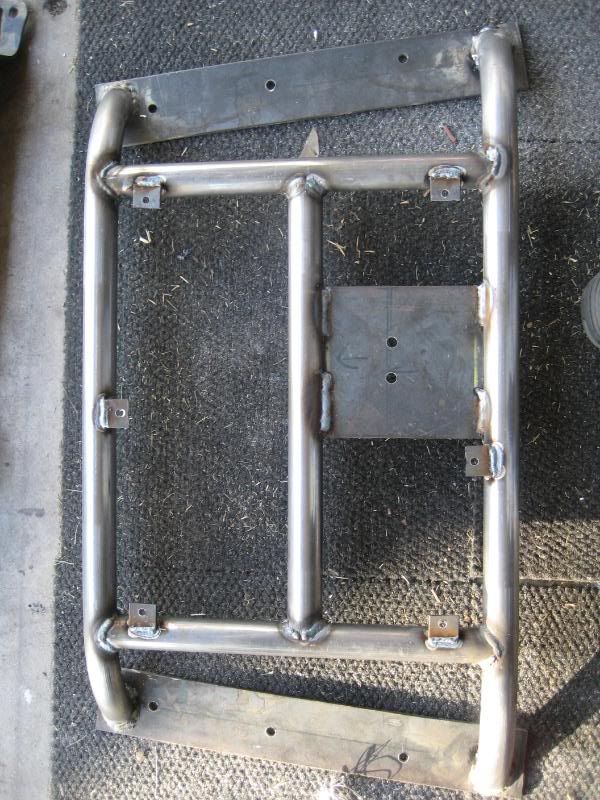 Now it was time for the aluminum. I used 1/4" for this. Again you will see the piece of junk stock skid. Things were starting to look good and I was happy with the results so far.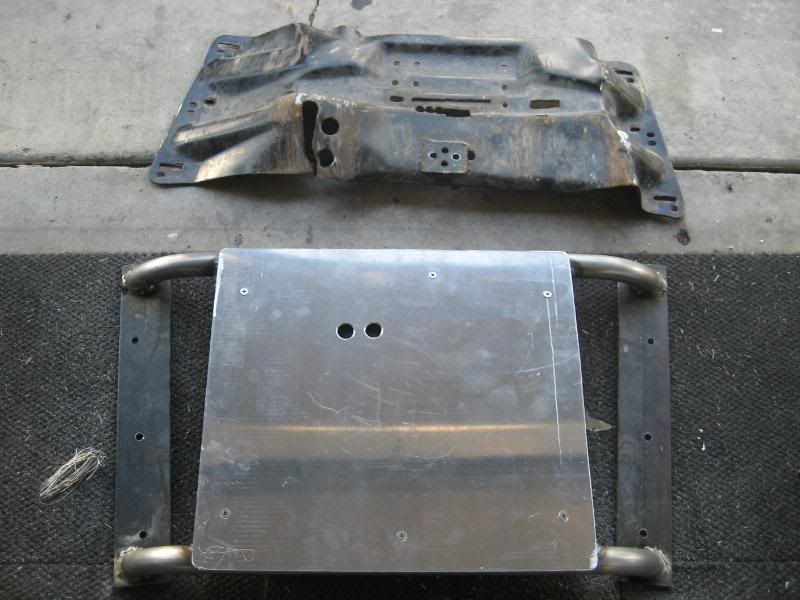 Then after about 9 hours and about $200 dollars I was done (except paint). I figured I came out ok as I still have lots of material left for future projects and I have seen similar skids for over $400.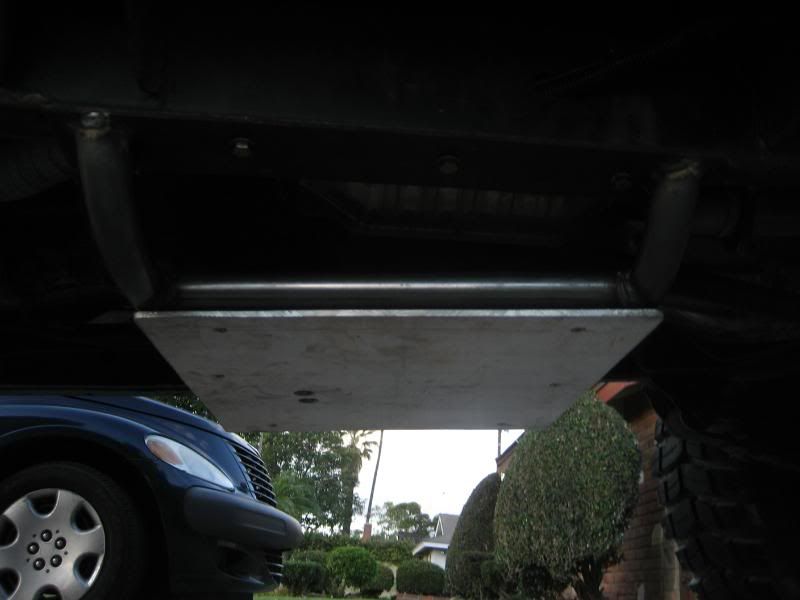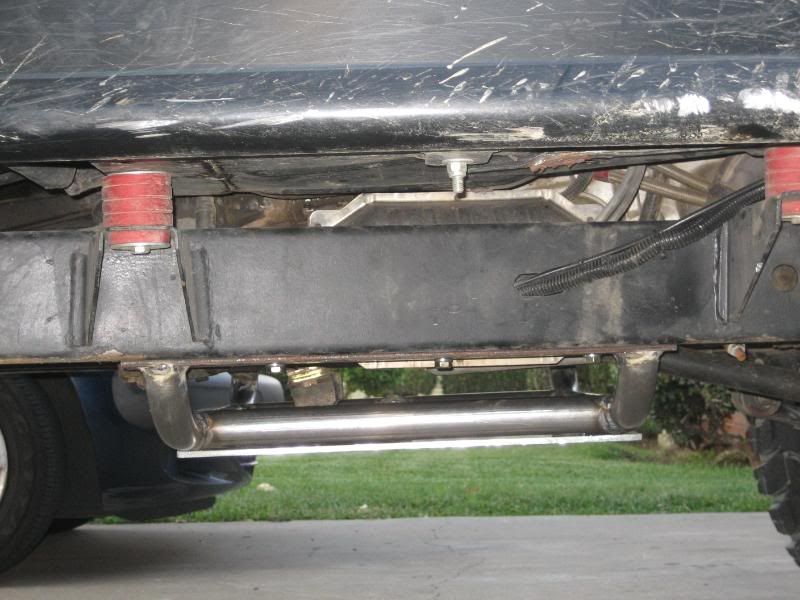 All in all I"m very happy with the results. I would have really liked to just installed a piece of 1/4" aluminum flush with the frame but this was not possible. Now I can't wait to test it out.