CJ Skid Plate
---
So after having to repair my stock skid plate after almost every run I decided it was time to build my own out of some stronger material. After much research I came up with a design. I started by getting some 1 1/2"x.120 ERW tubing and borrowing a tube bender from one of my buddies. That's when I learned that bending tubing is not that easy. After much research I decided that the Pro Tool instructions was how I was going to do my bends. This is the link to their instructions.
http://www.pro-tools.com/pdf/105.pdf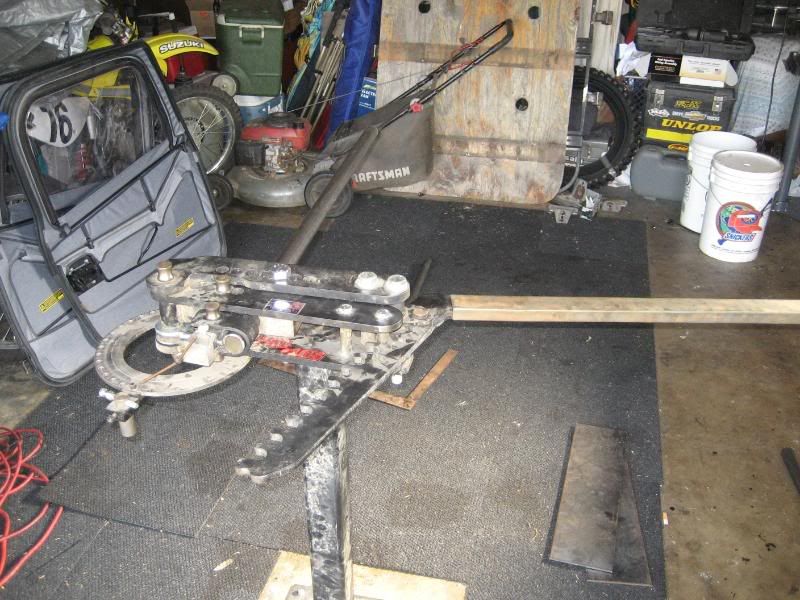 The bender I used is a Pro Tool MB 105.
I thought that .120 would be hard to bend in a manual bender but I have to say it bends really easy.
Once I finished the bends it was time to figure out the best place for the tubing. There is defiantly a limit to how far forward you can go because of the front drive shaft. Also in this picture you can see the stock skid plate that is beat to crap.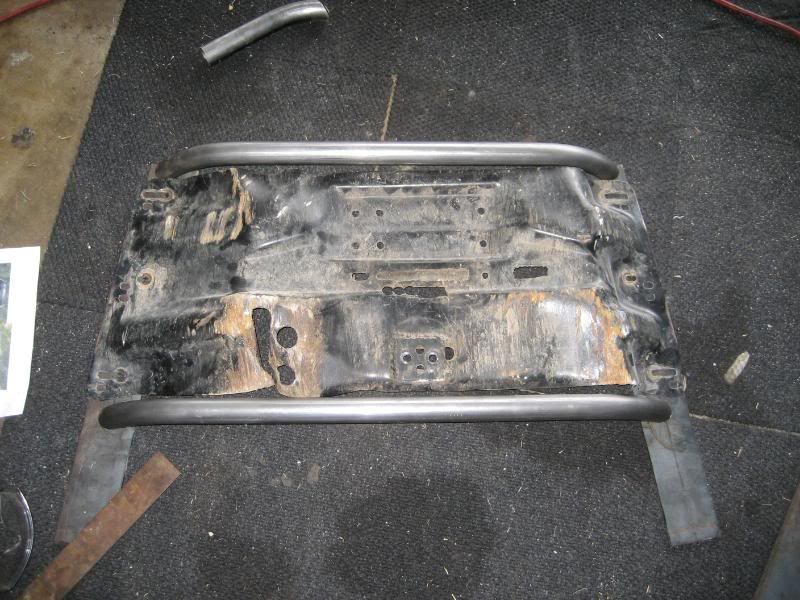 Once I got all the clearances figured out it was time to add some strength. For this to look clean I needed to notch the tubing as clean as possible. I picked up this drill press for $40 and bought a 1 1/2" hole saw. This was quite challenging but It work out great.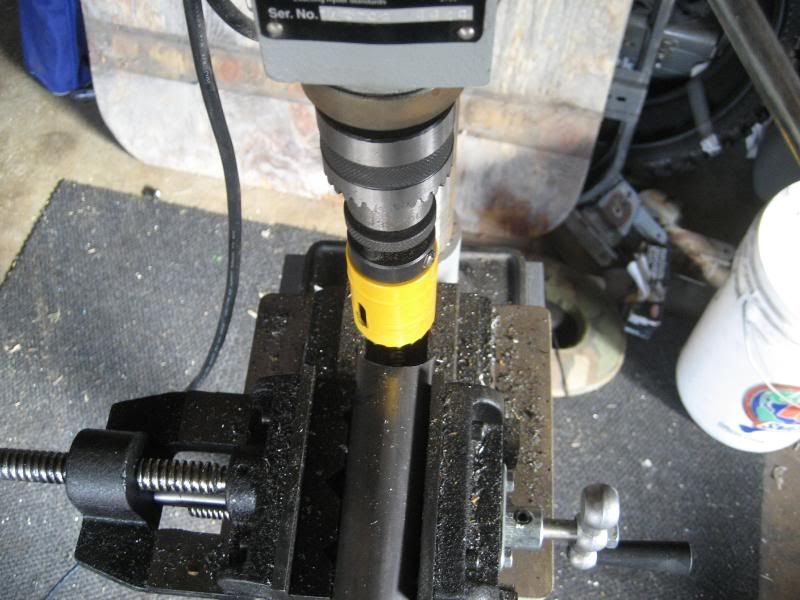 After I figured out the press (long story) I was home free and things went really smooth.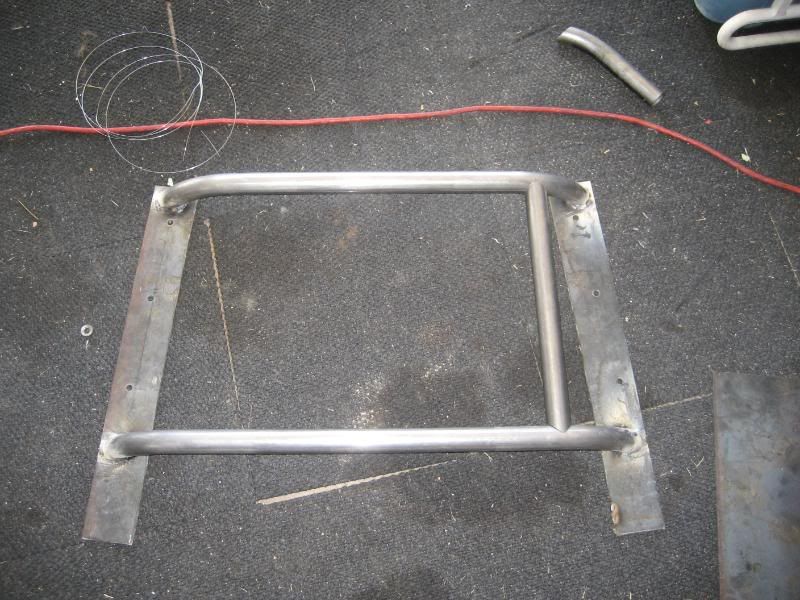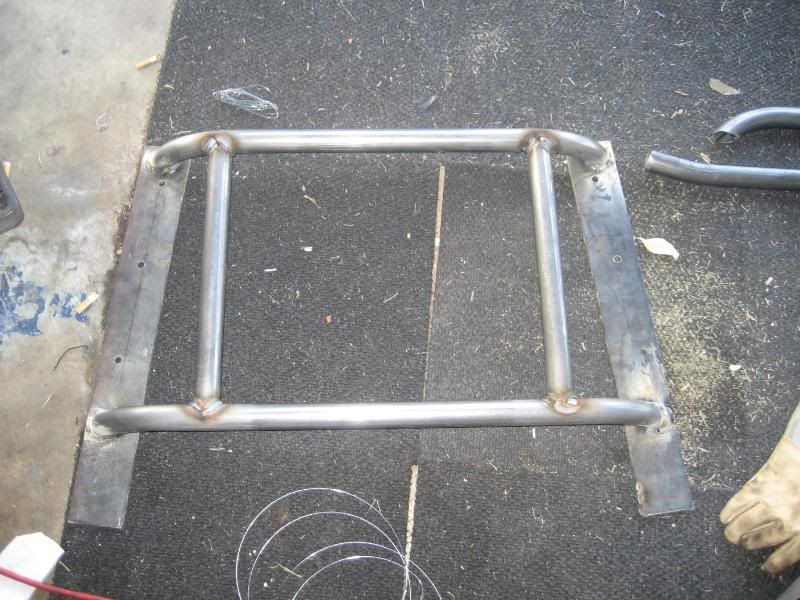 Once the cross tubing was complete it was time for the transmission mount. For this I used 1/4" steel plate.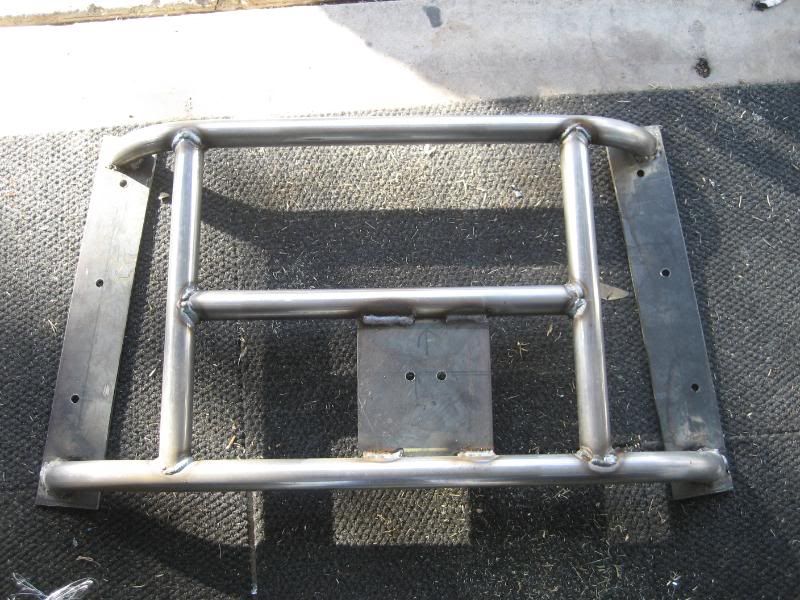 After I got the transmission mount welded it was time for the tabs that would hold the aluminum plate on. For this I used 1 1/4"x1"x3/16" stock.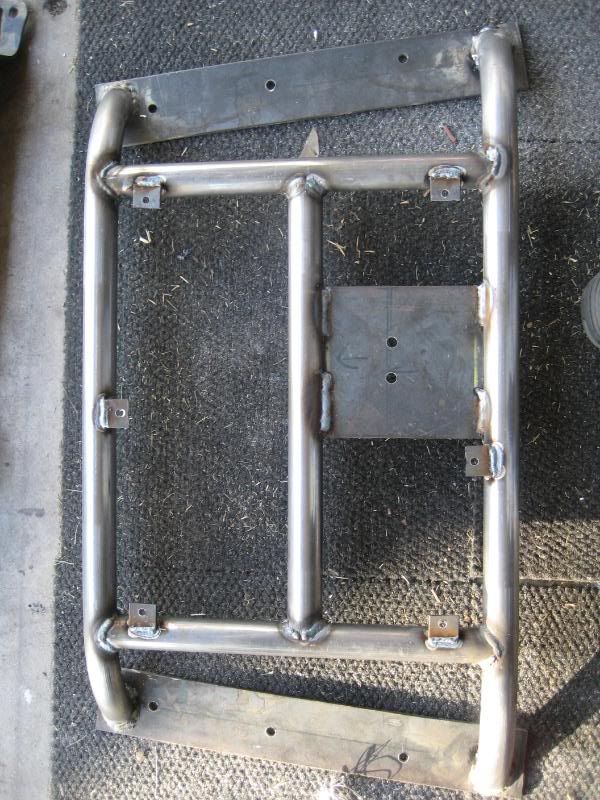 Now it was time for the aluminum. I used 1/4" for this. Again you will see the piece of junk stock skid. Things were starting to look good and I was happy with the results so far.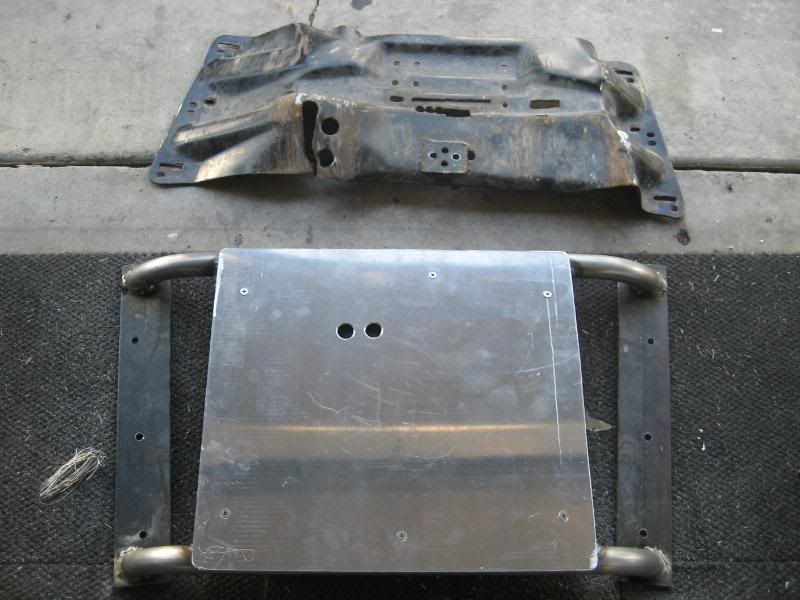 Then after about 9 hours and about $200 dollars I was done (except paint). I figured I came out ok as I still have lots of material left for future projects and I have seen similar skids for over $400.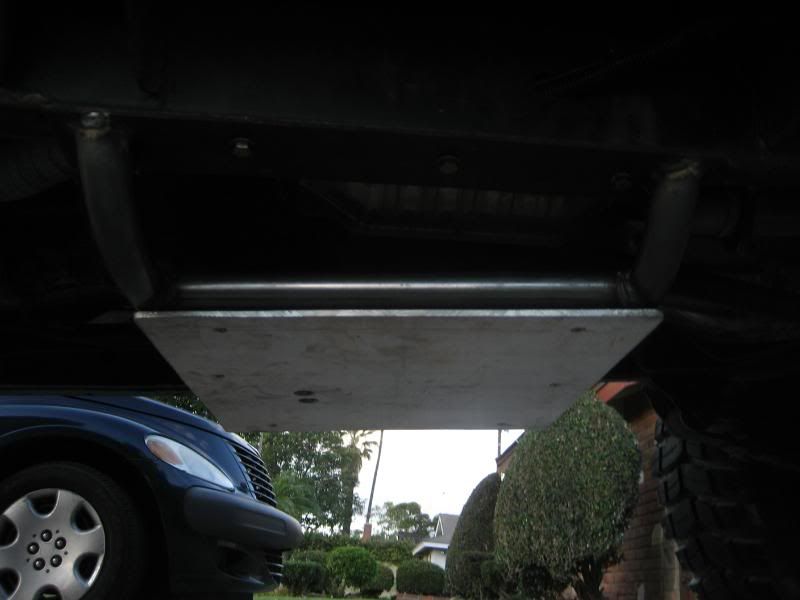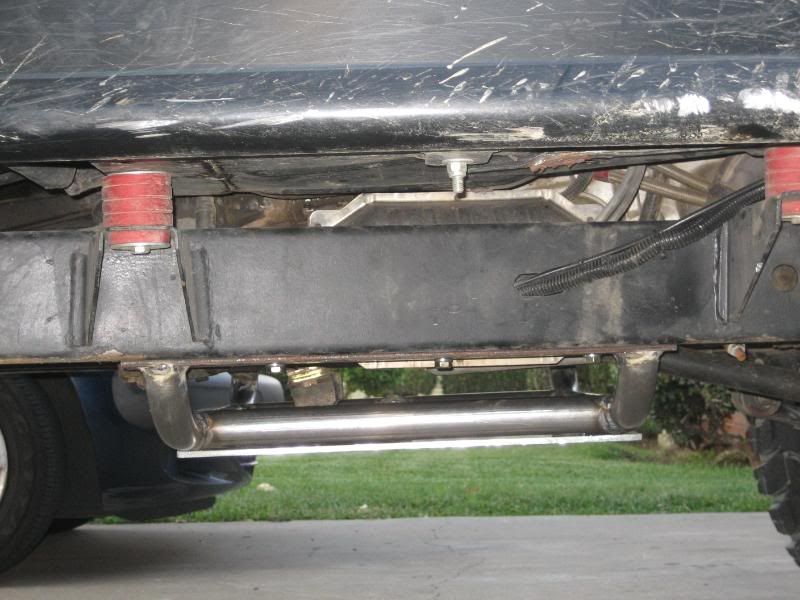 All in all I"m very happy with the results. I would have really liked to just installed a piece of 1/4" aluminum flush with the frame but this was not possible. Now I can't wait to test it out.
Registered User
Join Date: Aug 2006
Location: Murrieta CA
Posts: 1,370
Looks great.
I would have looked into UHMW instead of the aluminum for cost and "slidability". I never liked aluminum and rocks.
---
2006 LJ Claytonized
1999 TJ stockish
1987 J20
GROUND POUNDER
Join Date: Nov 2002
Location: Newport News, VA
Posts: 12,285
Perfect timing on this! I am installing 4 to 1 gears in my D300 and also picked up a clocking ring. Plan is to build almost exactly what you did but I'll probably use steel and UHMW plastic. That stuff is great! I have it on the belly skid of my buggy.. slides really well on the rocks.
Great job!
Registered User
Join Date: May 2006
Location: Raleigh
Posts: 2,434
What a nice job. Going to have to make one of these for mine.
Simple, clean, efficient design.
Let us know how it holds up after your run.
Thanks!
Registered User
Join Date: Dec 2006
Location: Port Edwards
Posts: 1,058
Looks real good. I've been asking around about something like that for my YJ, I think I might just have to borrow your design idea.
---
I got a Jeep, it's lifted and it's got crap bolted to it.
Color by Rattle-Can.
LO Jeep Club #111 [and not proud of it]
Red Jeep Club #MC399
Registered User
Join Date: Jan 2007
Location: So Cal
Posts: 301
Thanks guys. I tried it out yesterday. I found myself actually looking for boulders. Skid worked great. Very durable.
Registered User
Join Date: May 2007
Location: Lancaster PA.
Posts: 361
Yep looks like a professional job.
Do you think the 1 1/2"x.120 ERW tubing would be stong enough for a roll bar? I have a single bar and would like to modify to cover the from 2 seats.
Really good job here's to ya
Registered User
Join Date: May 2005
Location: Greater Lake Tahoe Area
Posts: 997
I used the 1.5" x .120 ERW for the two in bars on my roll cage and for my radiator hoop and stinger. Dont really care if it gets mashed as long as it prevents damage to the rig.
---
1985 cj 7. 360 V8, 35X12.50 BFG's sitting on Crager 15X8 rims, summer brothers axle rear, Yukon axles up front, lock rite lockers front and rear, 5" of lift, body armor, six point roll cage, 8000lb warn winch, 4.56 yukon gears front and rear, t-18, dana 300. And much more on the way.


www.therockgods.com
www.reno4x4.com
Currently Active Users Viewing This Thread: 1

(0 members and 1 guests)
Posting Rules

You may post new threads

You may post replies

You may not post attachments

You may not edit your posts

---

HTML code is Off

---