When I built mine, I pulled off the factory bumper and did exactly as Beserk said.....I started mocking up different configurations. If I had it to do over, I would probably either mock it up in wood (IE a 2x4) and clamp it on so I could evaluate the looks. As far as function, If you use strong materials and good welds, almost any design should work.
I used magazine ads and photos to get ideas and then duplicated a synthesised version.
I started out longer and then trimmed until I got the length and look I wanted.
Here is my front bumper: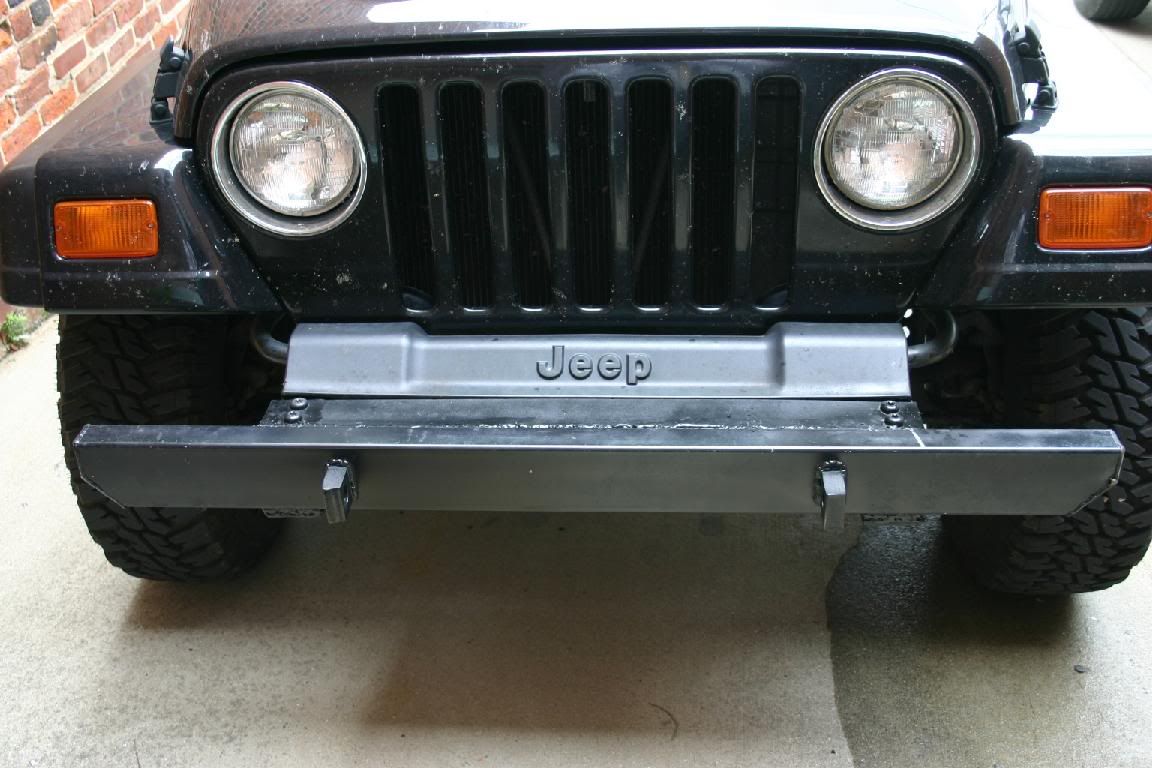 The tabs for the recovery points are welded on both sides and I had a machine shop cut and drill them for me.
email me if you have any questions....
BTW I taught myself to weld and this bumper was my first project. The welds are ugly because I went over them twice to make sure I had it secured. The bumper is 2x4 3/16 tube and the mounting plate (where my winch would go if I could afford one
) is 1/4 plate.
HTH