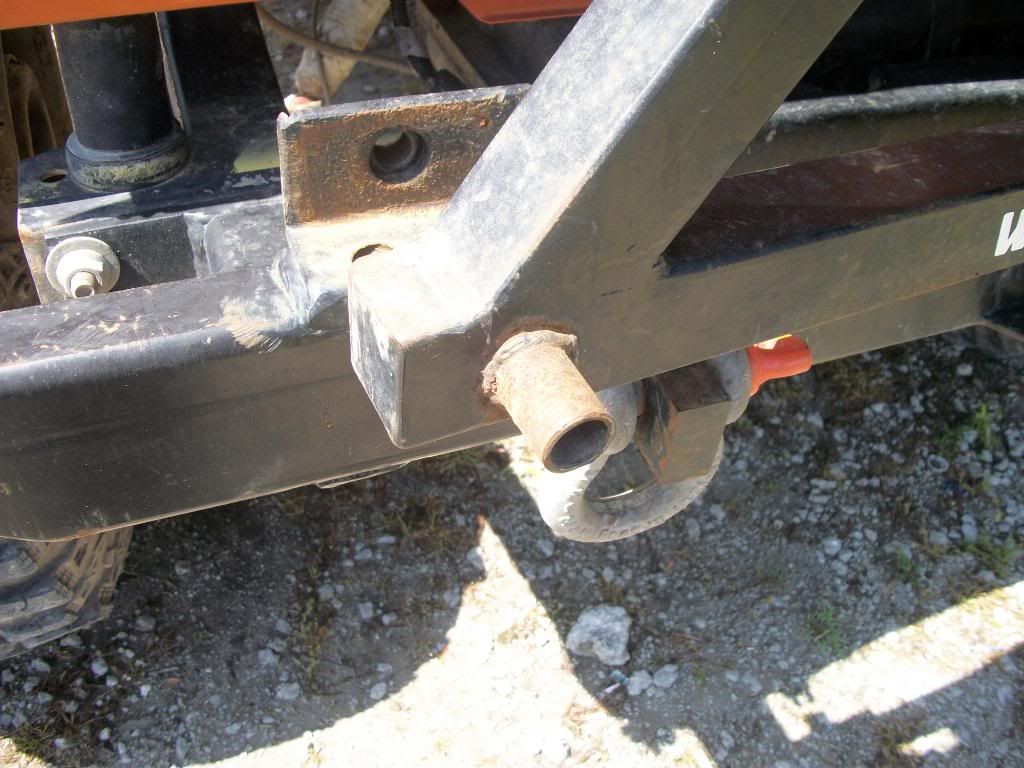 For the latch I used a piece of tubing that was 1/4" wall with a 1" ID. and welded it through the bottom brace. I left it sticking out about 1 1/2" inches so you would not bust your knuckles screwing out the bolt.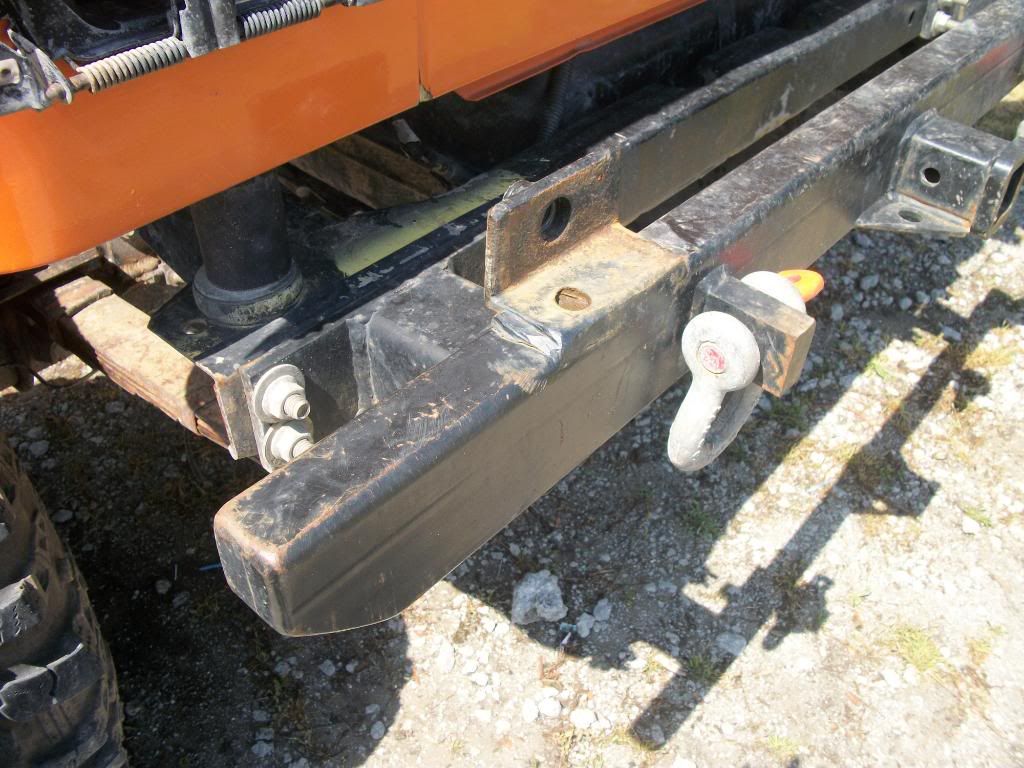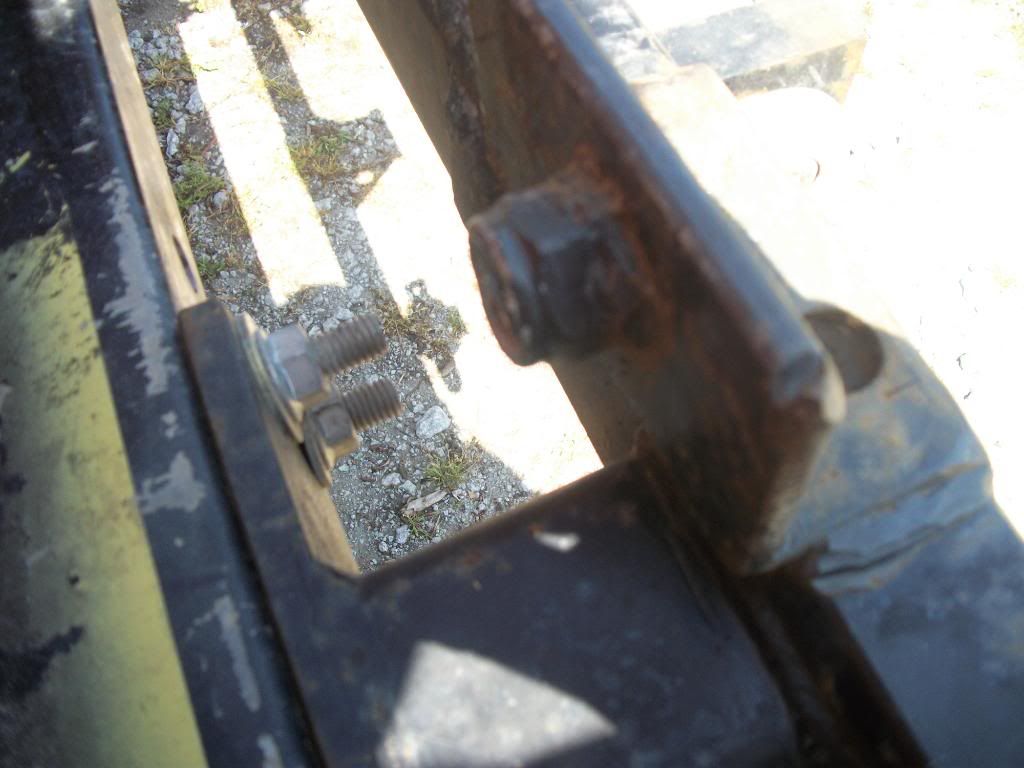 On the bumper I used a piece of 2"x 2" x 3/8" angle with a 1" nylon lock nut welded on the rear. Yeah I know, the heat from the weld kinda melted the nylon part!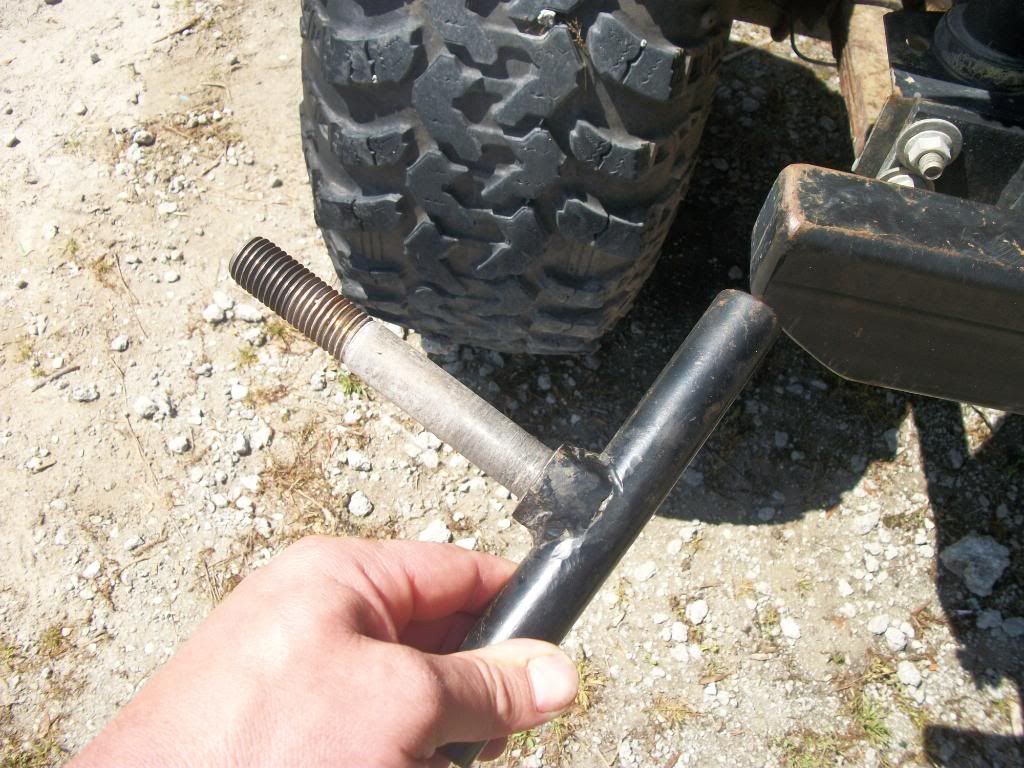 A 1"x 4" bolt was welded to a peice of THICK wall tubing. I went this route because it was cheap, and the size of that bolt could help with load carrying on the spindle. I will say it does not rattle!
Finished product! It is very tight and has not came open while driving. I need to find a way to secure the T- bolt to the swing arm some how so I won't lose it.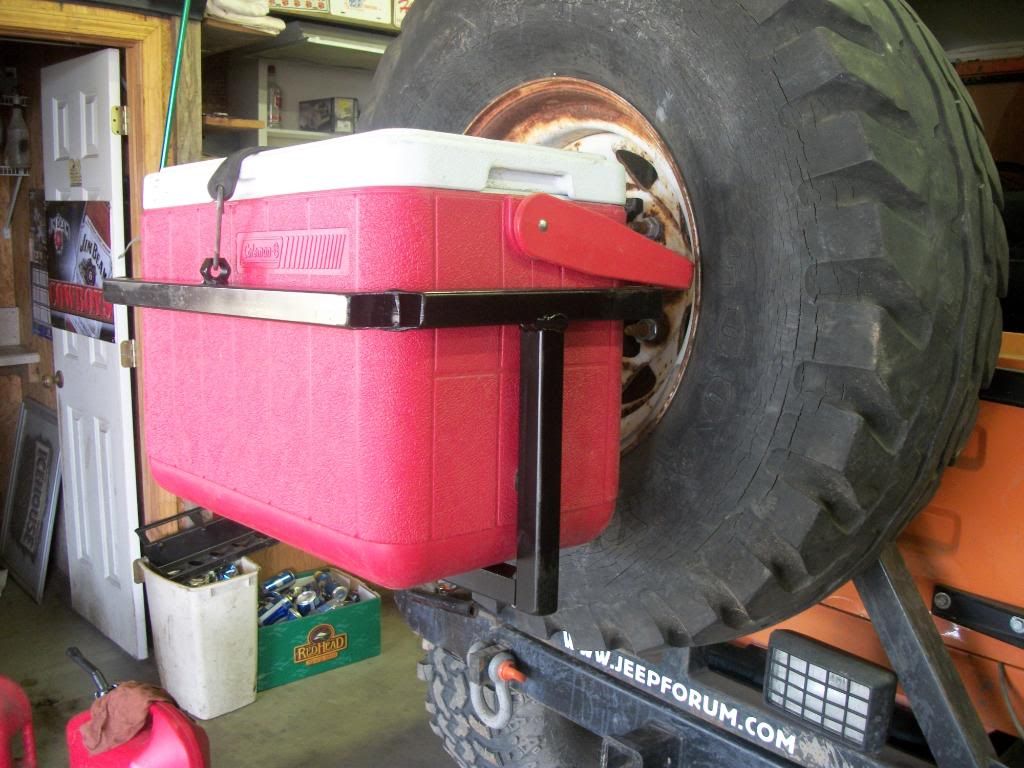 And I made a getto cooler rack but I dont have any good pictures, i will get some better. It is made from 1" square tubing and is welded/braced to a piece of 1/2" plate that is removeable from the unused lug studs (very top one and very bottom one) on the tire mount.
How it looks from the rear, with only a 36" tire.