I just finished up the paint on my custom cage. The cage was fabricated by Rich at 4 By Fours in Fruitport MI.
These are shots of the finished cage. I primed it and painted it flat black. This is a trail rig for the most part, so it's just rattle can. I like Krylon.
I took the sound bar cover off and cut channels for the tubing. With the cover back on, the sound bar just wraps around the cage.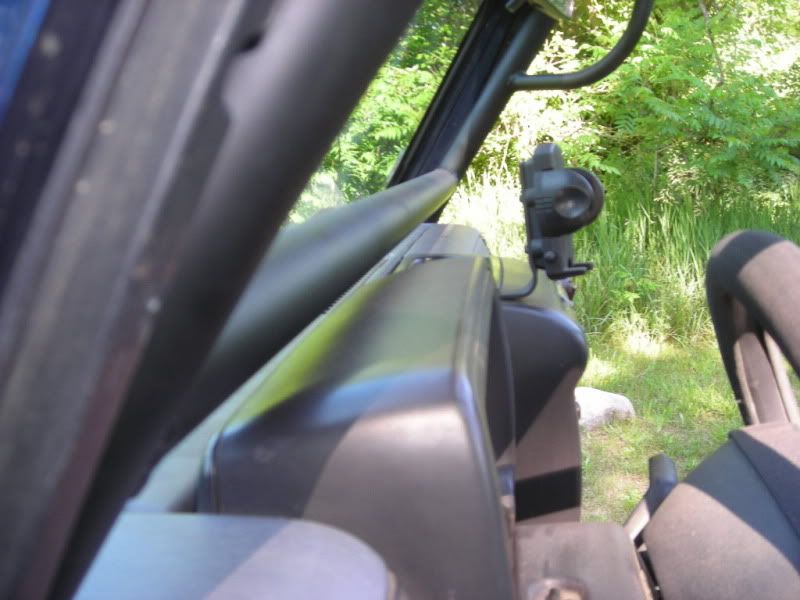 A-pilar goes through the floor and is tied to the frame with Polyperformance bushings.
The front bumper is an on-going project. Started out with just a short stubby, added the front winch hoop and now we added the radiator hoop with the cage.
I am really happy with it!