ok this may sound weird but im trying to determine if im going to have an issue, I think I do but haven't been able to test for sure and don't want to end up in a precarious situation....
so on to the point...
I took this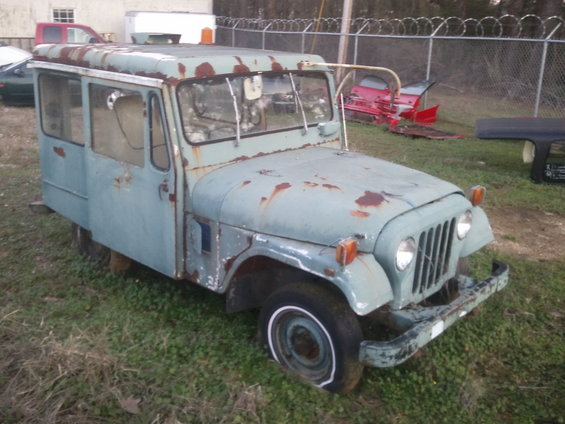 and turned it into this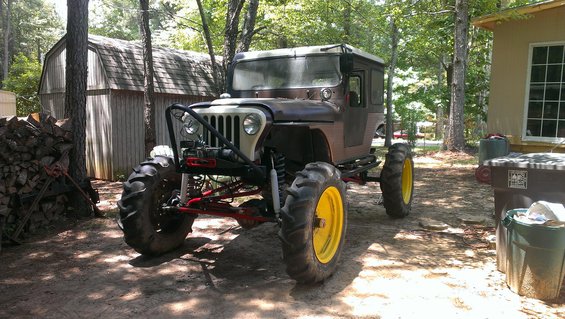 now may be jumping the gun on assuming I have an issue but would preffer input before I tear up my rig cause the front binds upp and I snap my arms and wind up totaling my jeep...
heres a pic of the parts in question...these are my 51" radius arms...these have adj jj's at frame and procomp bushings at axle..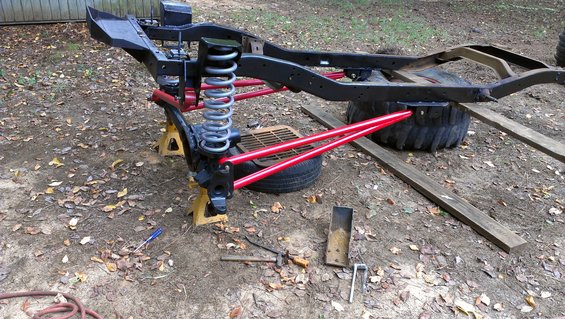 and the track bar...
and with shocks...
and one pic of the rear...this setup works almost too well, I actually have about 10,000 miles on it just not in this jeep...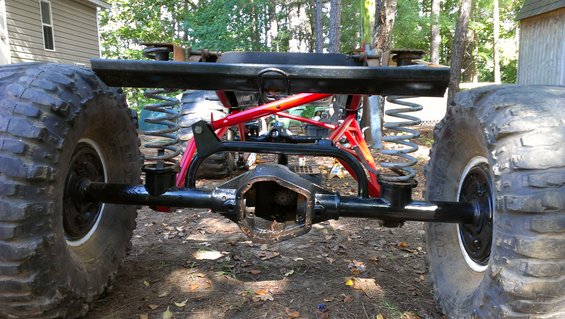 so I gave as many pics as I have at this given moment to aid in some possible advise....
heres my suspected issue...when it was just a frame and suspension(no rim or tires) on jackstands I attempted to manually flex it with my jack as it was fairly close to the ground...the rear seemed to move normally/freely but the front acted like it wanted to pick up the opposite "wheel" after about 5-6 inches of jacking...my jj's do seem excessively tight but they all feel the same and rear flexes just fine...being as the jam nuts weren't tight I thought the joints should have flexed and rotated to allow axle to move freely but this didn't happen...I should also prolly state that the front springs are 04 f350 stock front coils and are very stiff and maybe with out tires and wheels wouldn't droop?...also I have not really tried to flex it upon its reaching its current state of awaiting for the "gold" to fill axle housings due to its height...but don't have a forklift... I plan on attempting setting my floor jack on some solid blocks later to see what occurs...I still feel that with out being able to stuff the front on either side I wont be able to accurately determine if its going to bind...this is where yalls years of experience comes into play...if anyone has any comments on as to whether or not im going to wind up in a ditch playing turte please please post them now!!!