After heading back up this weekend to run the buggy with it actually working I have to say I am very pleased with it thus far. I took off the cable shifters and made just normal manual shifters for the D300 that work ALOT better.
Suspension seems to cycle very well, I am going to be throwing some lighter springs on top up front. Right now I am running 200/250 and it is just too stiff and gets only about 1" of compression. Going to run a 150 up top and see how that works.
Last weekend we had fluid issues which were thought to be the crawl box. I pulled the drain plug and it was full, but my trans was empty... The rear seal on the trans must be shot and it is pouring fluid out back on any sort of incline. Trans is getting pulled for a manual valve body anyways so the seal will be replaced and the weep hole will be plug and mating surface will be RTV'd just incase. Also have a deep pan ready to go on to help keep it from starving on inclines.
Other than that everything is working well, just going to get some more seat time and practice and we should be ready for Aug.
Here are some pictures from the weekend.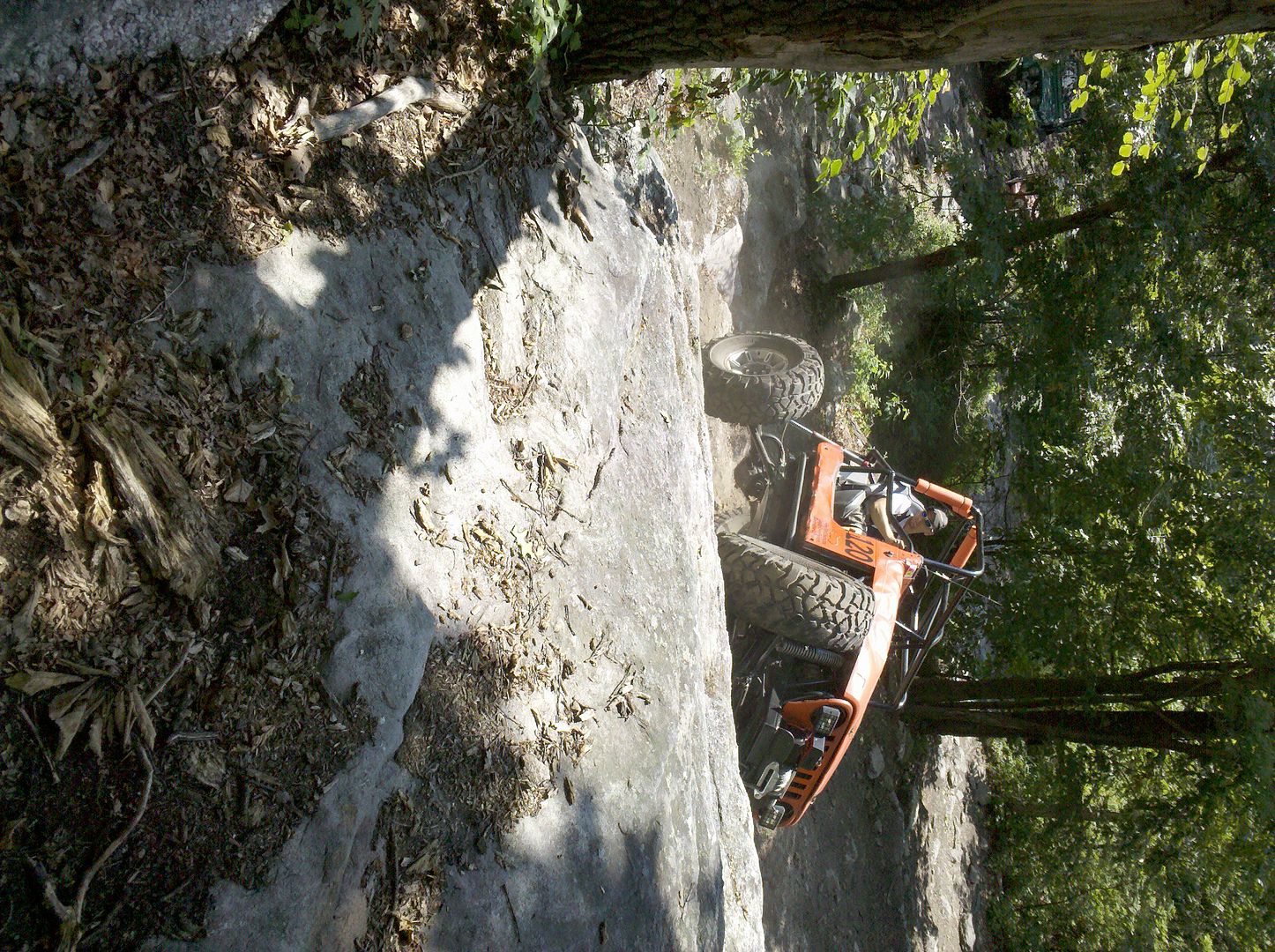 Video from the comp course
YouTube - video-2010-06-26-09-59-05
There is a second part with the drop but need to get John to load it. You can see the trans starving for fluid on the climb up.
__________________
Michael Ferrari
Team 120 - DOR Racing - Racing for Operation Homefront
Operation Homefront (OHF) provides emergency financial and other assistance to the families of our service members and wounded warriors.
Thanks to our Sponsors
:
Delmarva Offroad - F-O-A Shocks - BD Turnkey Engine - Under Cover Fab - Jer-C Transmissions - Quigley Driveshafts
Delmarva Offroad
You call it rolling, we call it R&D! 443-951-JEEP