Ok got a little bit done, and then kind of paused to brain storm tonight (see a few lines down).
Started with finally bolting up the rear links and just sample cycling the suspension.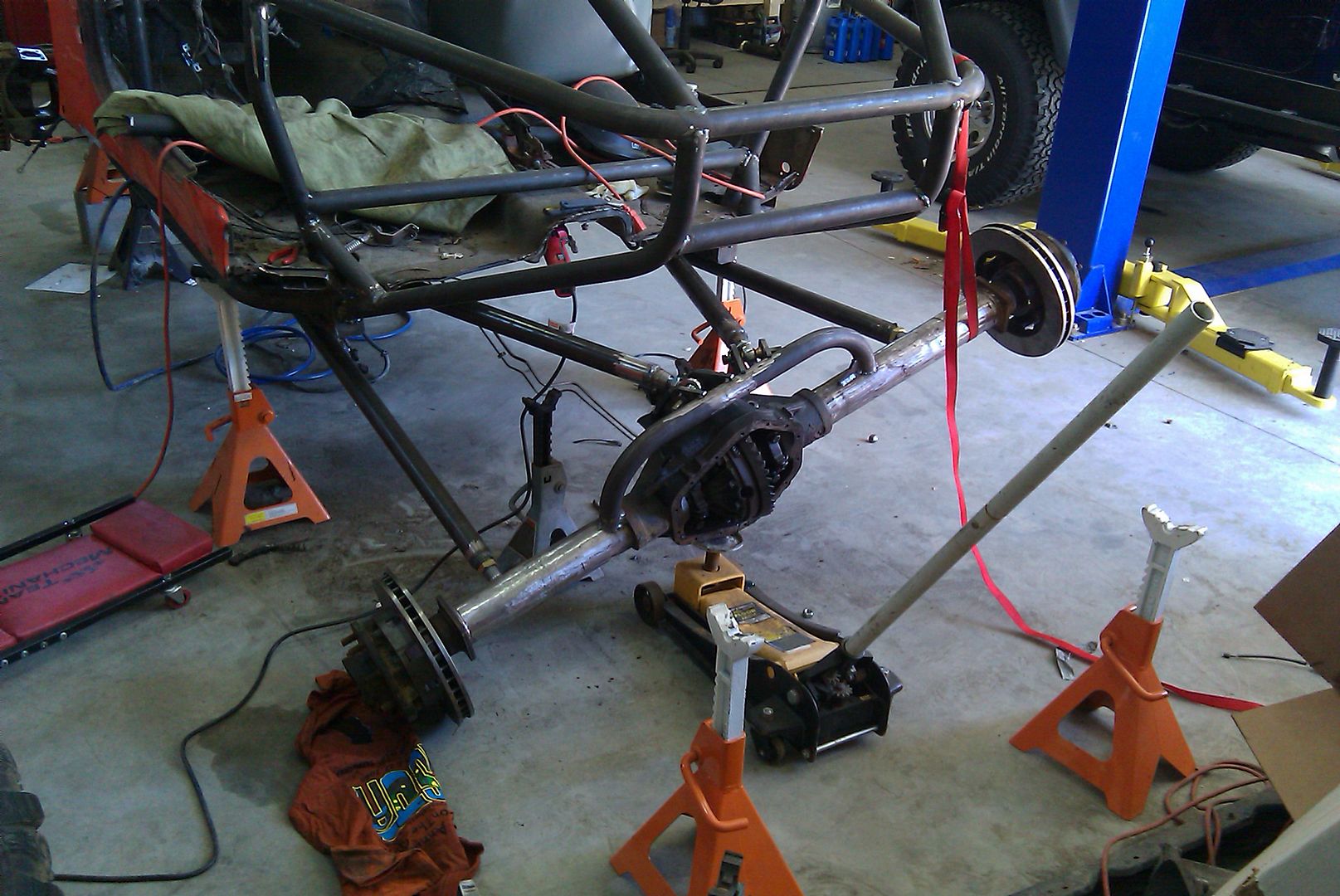 Here is about where I wanted full bump. Lowers just hit the frame rail, uppers rub the tub.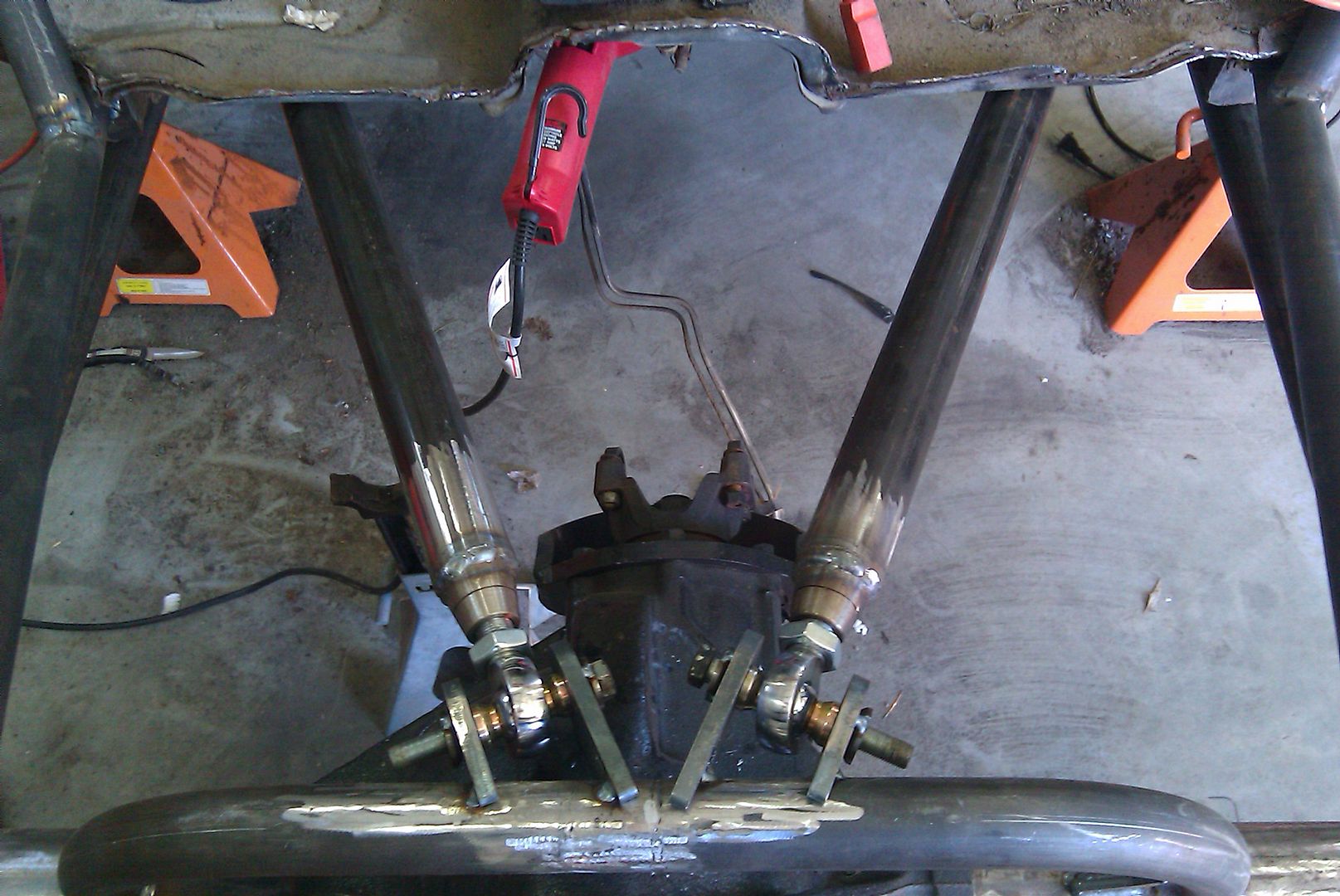 Most likely going to make a crossmember and have bump stops hit on the side of the truss.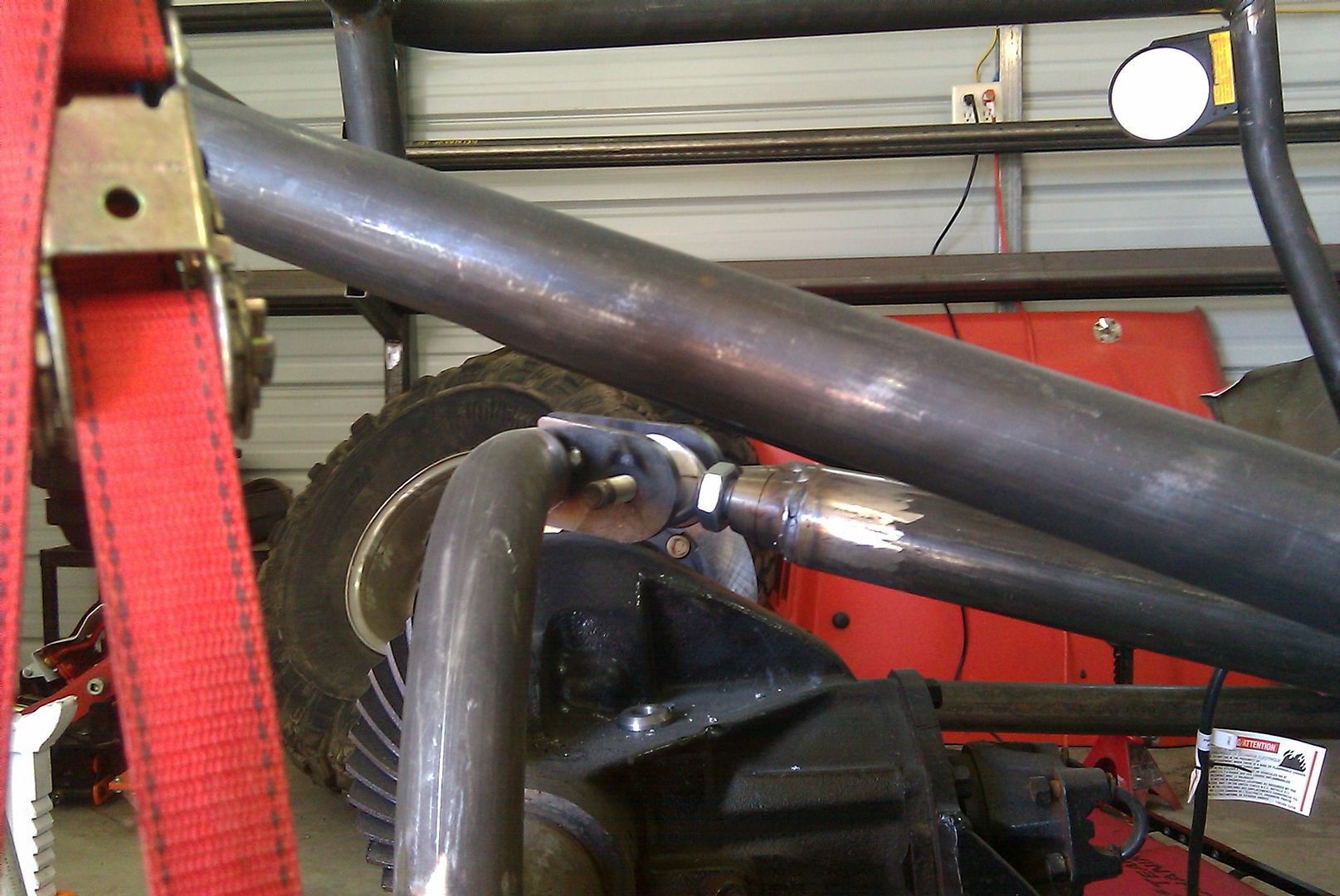 Then this happened:
Some fun with the plasma
And now is where I have some issues...
Not sure how I am going to work steering and the pan hard bar.
This where I wanted full bump. Was going to run the arms for the full hydro on the lower side of the high steer arms:
I could run my pan hard mount angled down like so. I would also need to angle the pan hard more towards the front of the chassis on the driver side frame mount:
__________________
Michael Ferrari
Team 120 - DOR Racing - Racing for Operation Homefront
Operation Homefront (OHF) provides emergency financial and other assistance to the families of our service members and wounded warriors.
Thanks to our Sponsors
:
Delmarva Offroad - F-O-A Shocks - BD Turnkey Engine - Under Cover Fab - Jer-C Transmissions - Quigley Driveshafts
Delmarva Offroad
You call it rolling, we call it R&D! 443-951-JEEP