84 cj prop valve rear 1/4" fitting to 3/16 adapter
---
Hey guys, I have a 76 cj5 with 84 cj7 axles and brakes, I picked up a cj7 prop valve to help with the disc/drum bias, but the rear line from the prop valve looks like it should be 1/4" (with 9/16x18 male threads), I picked up an adapter for the 3/16 tube, but the flare seems to be too small on the adapter.
I found an adapter with what appears to be the correct flare on it but its male side is 9/16x20... Also found another one with correct flare but it it's male side is 7/16x24.
Here is a pic of the 9/16x18 with the wrong flare, the 7/16x24 with the correct flare, and the female end I'm trying to adapt to.
Can anyone point me in the right direction?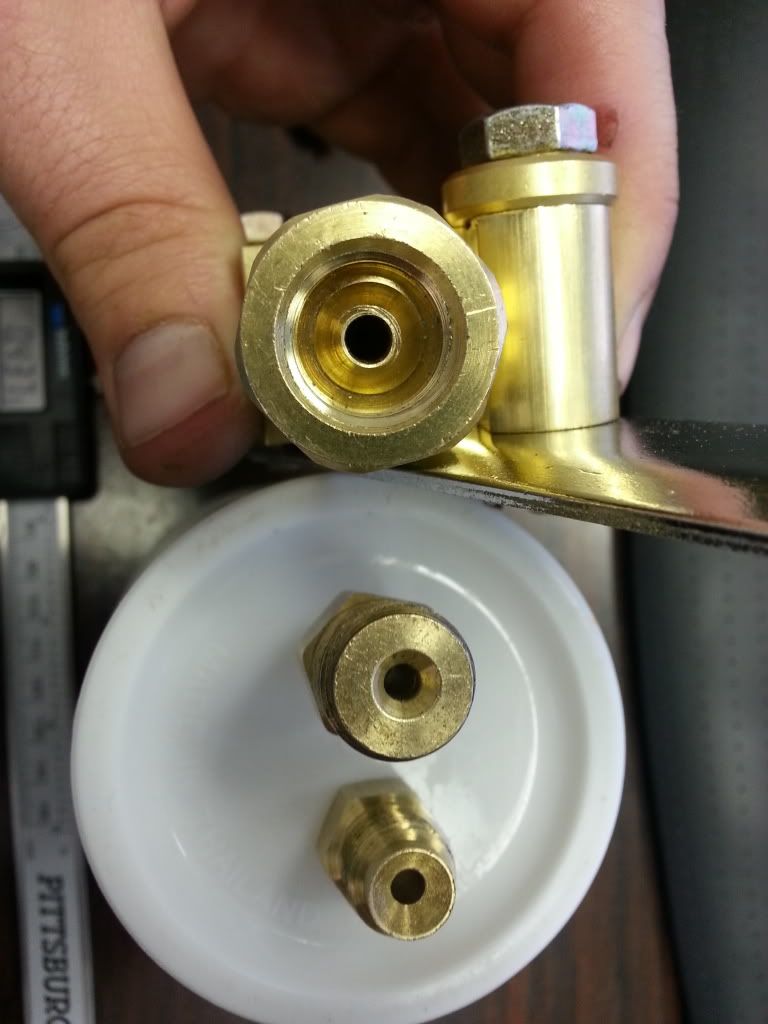 No one has adapted their 1/4" outlet on the prop valve to the rear brakes to a 3/16 brake line? I'd really like to figure this one out, but can't seem to find the correct fittings.
*cricket chirp* cricket chirp*
Registered User
Join Date: Jul 2011
Posts: 96
Prop valve
---
Does that end unscrew off the prop valve? I used my original end on a new prop valve. Did not want to fight your problem.
Just saw this post, ya know I'm not sure, i'll have to check that out.
Currently Active Users Viewing This Thread: 1

(0 members and 1 guests)
Posting Rules

You may post new threads

You may post replies

You may not post attachments

You may not edit your posts

---

HTML code is Off

---