This was one of my first RC cars:
Tamiya Wild Dagger(Picture is not mine)
Mine had upgraded wheels and tires, shocks, motors, ESC, and Battery.
Looked very similar to this one same wheels and tires: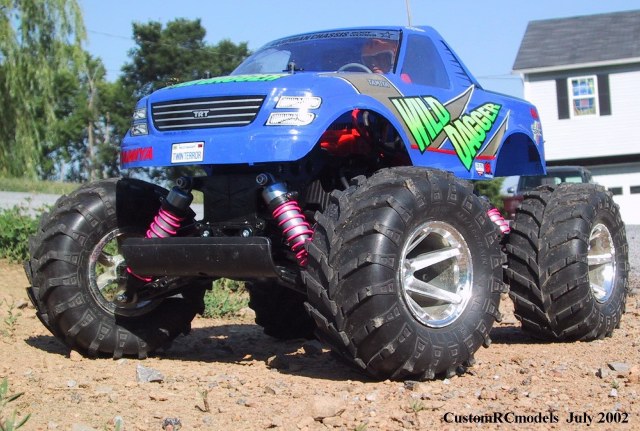 First Nitro Car was the Traxxis Nitro Sport:
Upgraded Megatech .16 motor, made this thing scream.
Had this electric car for about a month took it as a trade for my wild dagger but ended up selling it:
Team Losi XXXT9
This was my favorite most powerful and expensive RC car that I owned, this thing was fast and a blast to drive never raced it.
Ofna MBX 2
Picked up this car for free the entire front end suspension was gone...fixed it and then sold it on eBay.
It was the MegaTech Razor XT..took me a while to get all the parts to fix it because when I got it I had no idea what it was and the original owner did not either:
After I got married had to sell all my RC cars, but the wife did let me get one of those mini RC cars to blast around the house and chase the cats around. I first got the Team Losi Spyder but didn't like it and sold it shortly after getting it.
I now own the Duratrax Mini Quake it's a fun little RC car. All I have done to it at this time is install a better battery.
Kevin