this is based on an Axial SCX-10 Trail Honcho, their entry into the scale rigs of r/c. i love the stock body but wanted an XJ body as well. this will still run 1.9 tires and have upgrades along the way. the stock body will get used for every day bashing. i'll eventually build an accurate scaler rig but this one can be bashed and rebuilt.
the 1:1 scale rig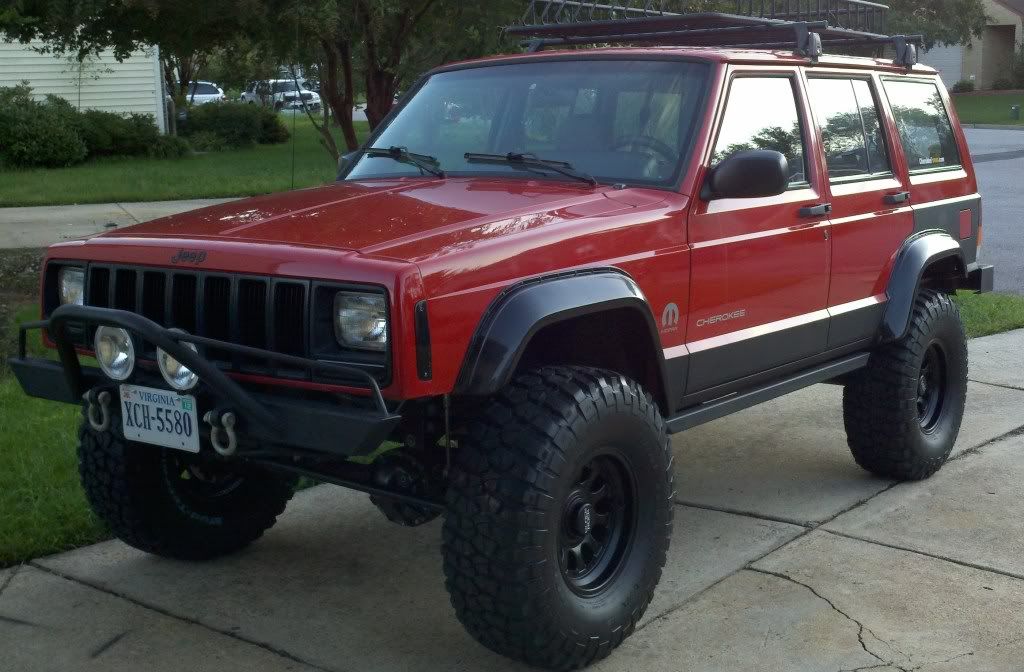 items that are currently being worked on are:
-rear tire carrier
-roof basket
-small scale items (hi-lift, fire extinguisher, etc.)
-wheels
starting point...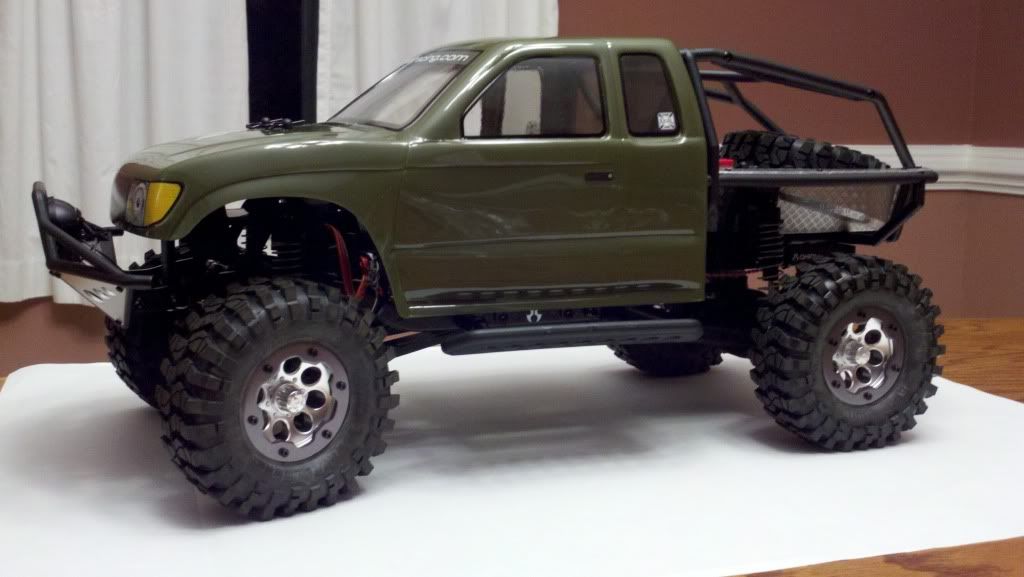 mock up of Proline XJ body.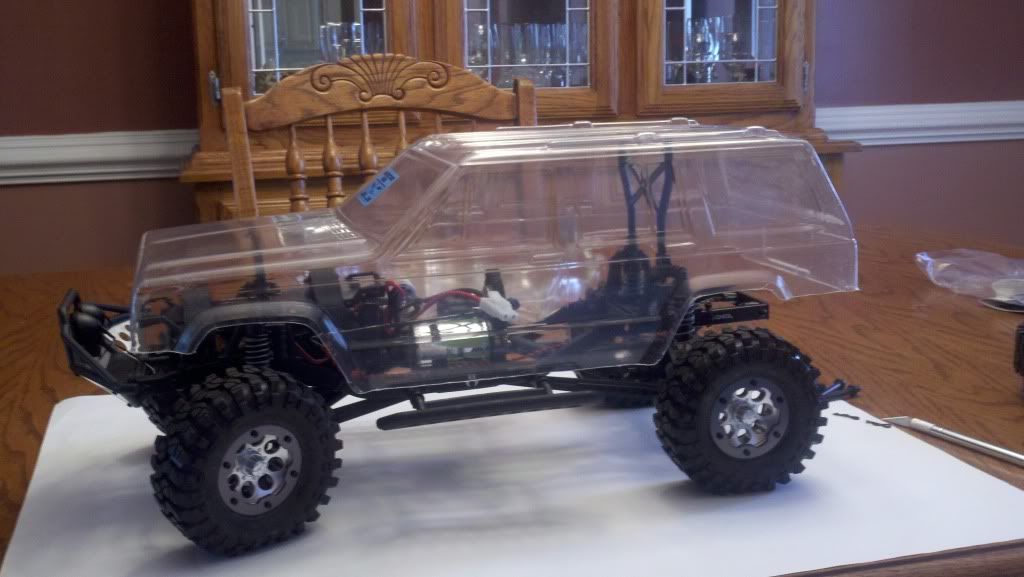 laying out paint scheme to match my full size rig, and cut lines as well