Here is my radiator: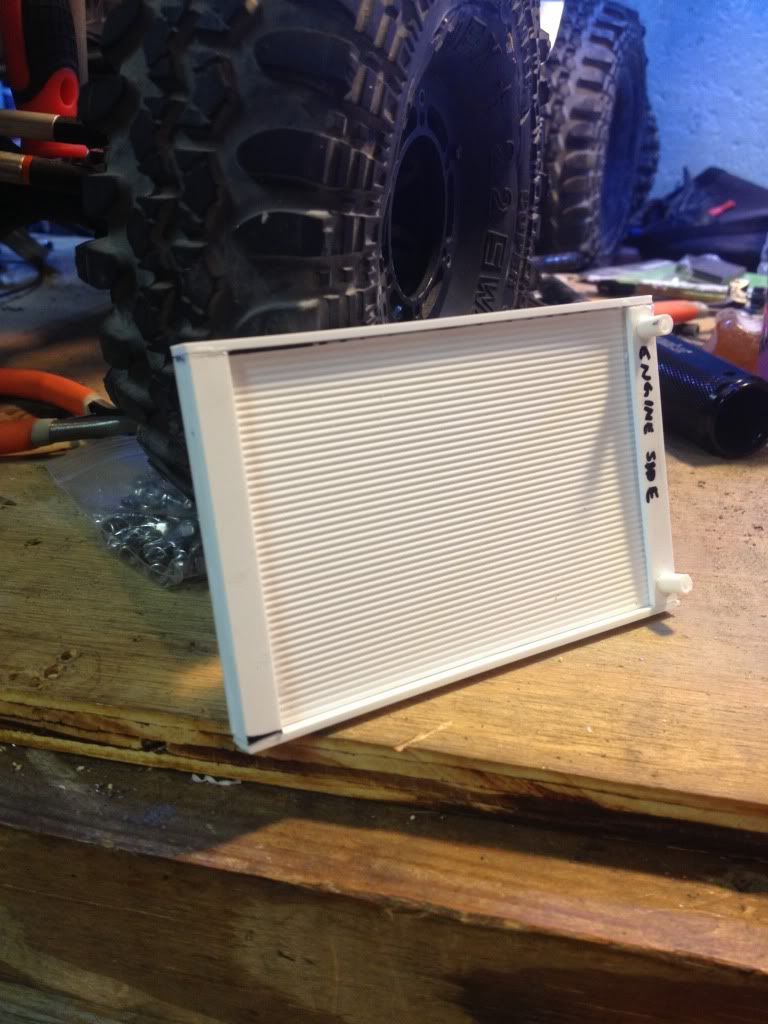 Stopped by hobby lobby for some hinges for the hood: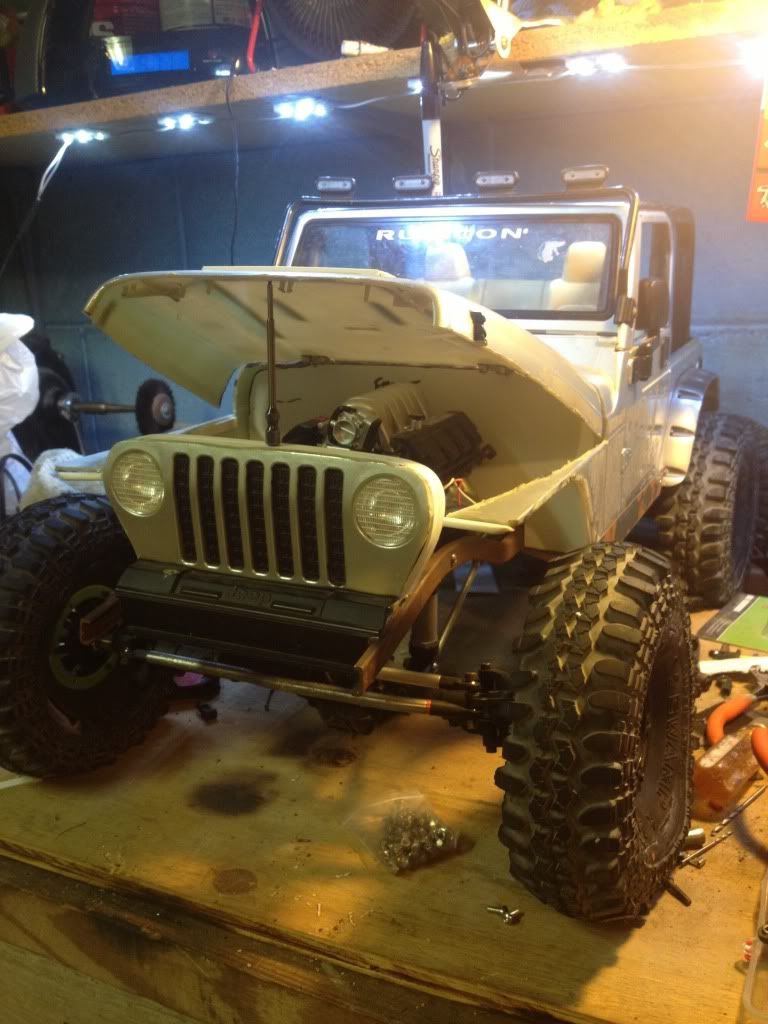 What good is that hemi if it can't exhale?
Similar to my 1:1 with just a turndown after the skid, but tucked up high to stay out of the rocks.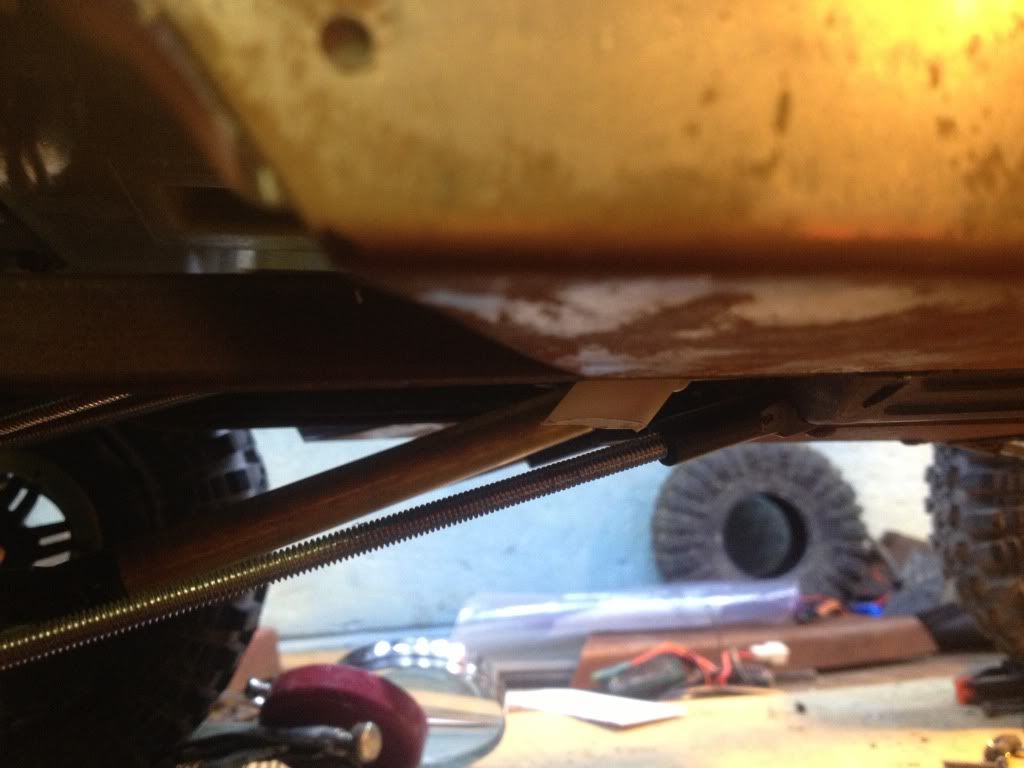 Space between the motor and radiator is required for tr steering servo, so to help the hemi breathe and take up some space I'm thinking this is how I'm gonna do the air filter.