Quote:
Originally Posted by
viimag
If you are going to cook with this a lot and want to experiment with other things like pies, bread etc... the green egg will infect you like a disease. It will consume your thoughts and mind. All you will be able think about is what you are going to cook next. ... You have been warned.
That is the truth. We never started off to maintain a whole fleet of BGEs but somehow it happened. All but the first one (XL) was purchased at an EggFest.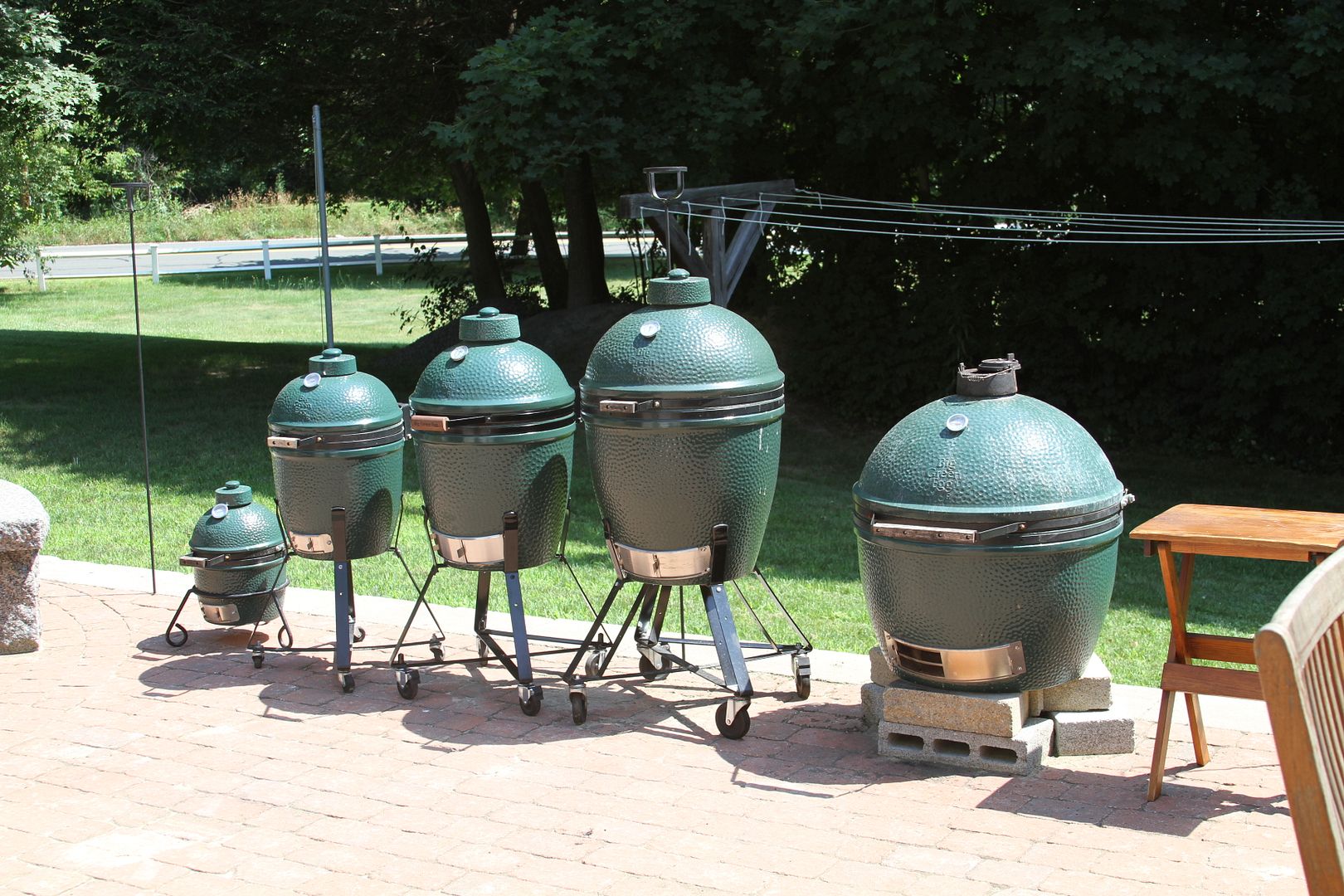 XLarge = for entertaining or 20+ hours smokes
Large = The go-to grill and most versatile and the one I'd pick if I could just have one
Med = Great to throw in the back of the Jeep to take camping
Small = Poor design / will probably get rid of it
Mini = So darn cute and the most used to cook for just one or two
As was mentioned you can bake / roast, smoke, and grill with them. In fact we roasted the Thanksgiving day turkey on it just to free up an oven for other things. Once we decide for sure which ones we want to keep, we'll build a table for them and get rid of the "nests".