Okay, so had an idea so I tried something new tonight. Took some chicken, cut it thin. Marinated in salsa for 4 hours. Added 1 shot of tequila, 1 tblsp of Garlic, some coarse salt and ground pepper to the marinade. Came up with this: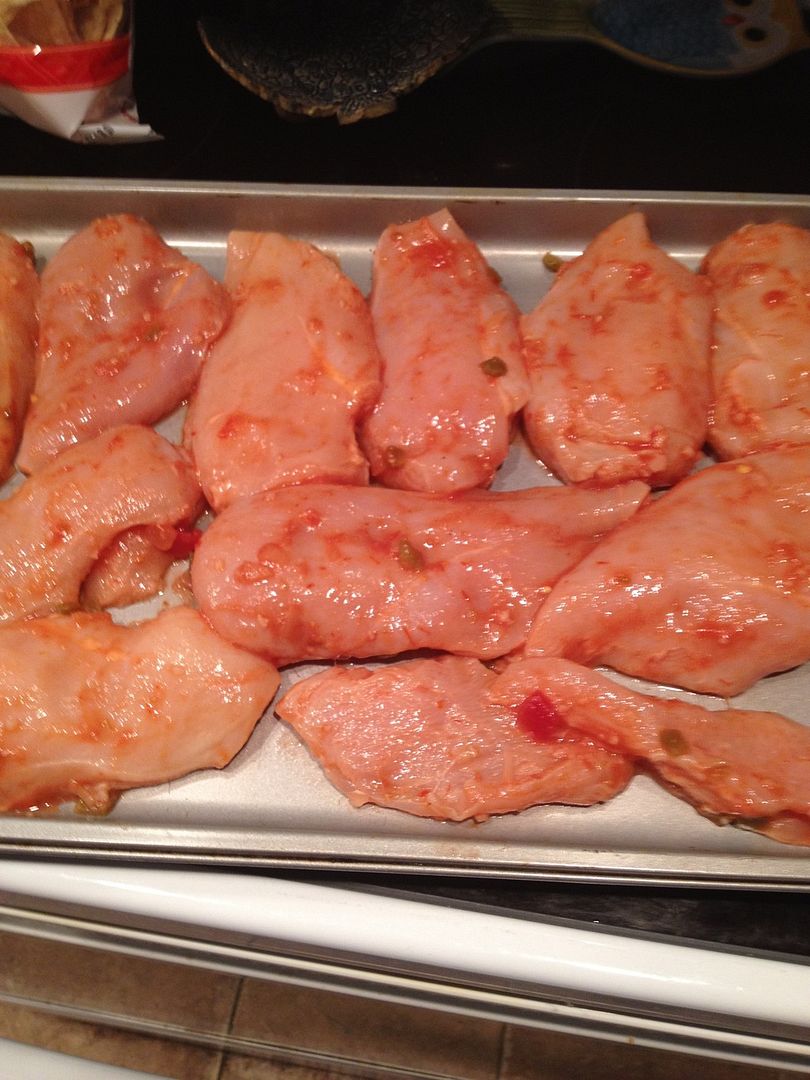 Got the grill nice and hot and grilled the chicken: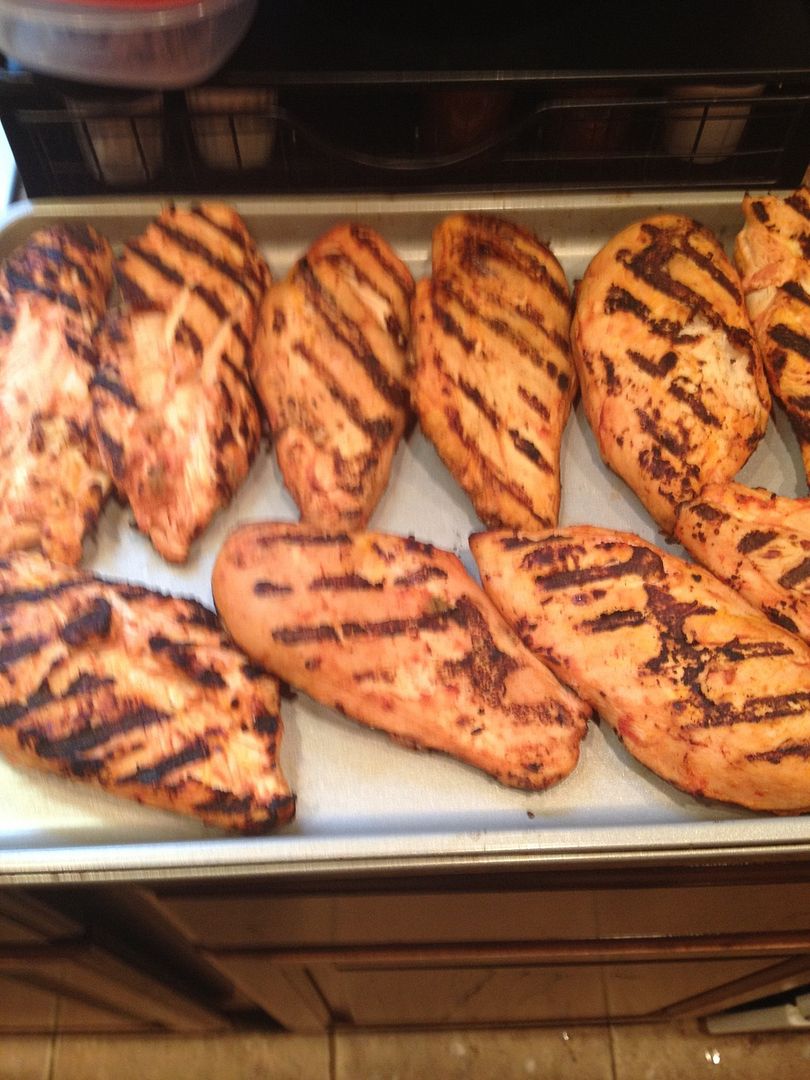 Added a tblsp of mild salsa and some Mexican cheese, baked at 350 for 5 min to melt the cheese:
It was pretty amazing. A little negative feedback from people who didn't like salsa, but everybody else loved it.