Humm wow I thought I already posted this.
Hope I did not screw someone elses thread up!
I am done with the smoker.
I ended up firing it up and brought the temp up to 350 degrees. Mostly to burn off any residue that was left over from the metal and welding.
I let the fire burn off and opened everything up.
I then sprayed the inside down with Pam and fired it up again.
Seemed to work pretty good.
Picture of the smoker.
Yea there is not a square peice or good weld on the whole thing!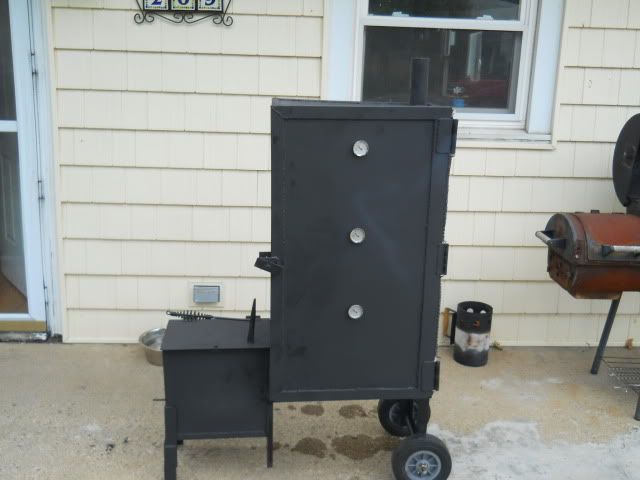 Really the cooking chamber is level it just does not look like it because the door is cockeyed.
The inside after the Pam.
I was pretty impressed with it. I got around 3 hours burn with all the vents open. 350 degrees, too hot for smoking but I should get more time out of it at a lower temp.
I am off Tuesday and Wednesday but I think I will wait untill the weekend to cook on it.
More pictures will follow!