I've made a few things, nothing fancy yet. This thing is a staple on camping trips now.
One night I just made some chicken and potatoes.
Chop up a bunch of onions and potatoes. toss them in the oven with a little water. Throw in a few chicken breasts. I threw in some bacon because I had it.
After letting it cook for a bit, i threw some beer in as well because it was a running low on moisture.
When it was done, it was delicious. Amazingly moist chicken, the potatoes were nice and soft.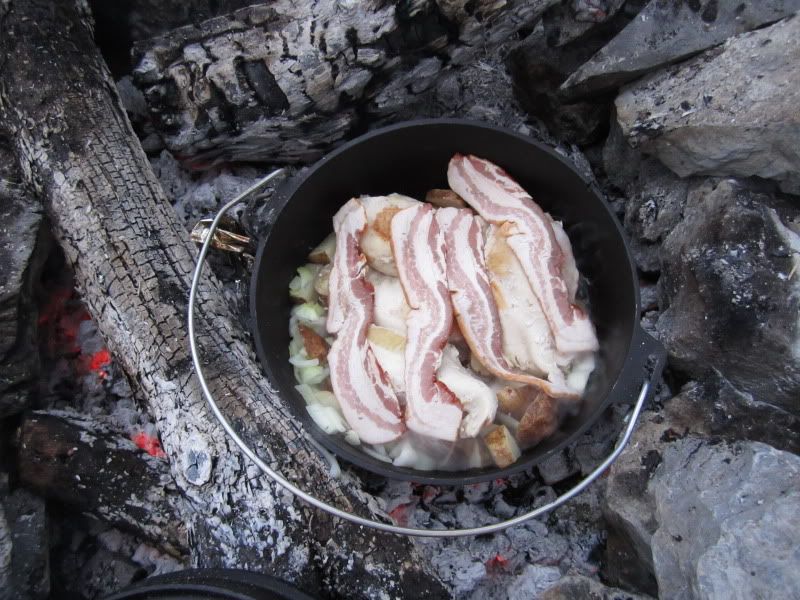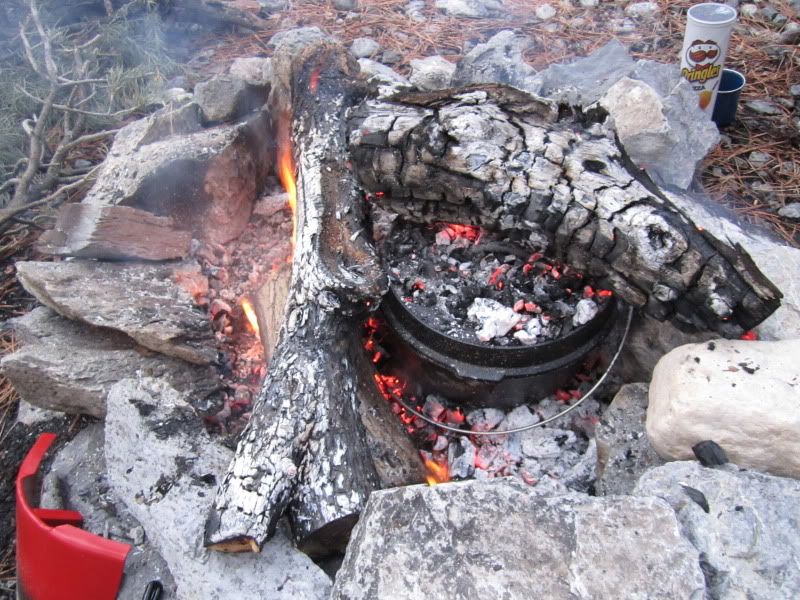 No pics of the actual food, but dutch oven enchiladas are good!
the lid makes a fantastic griddle for standard cooking.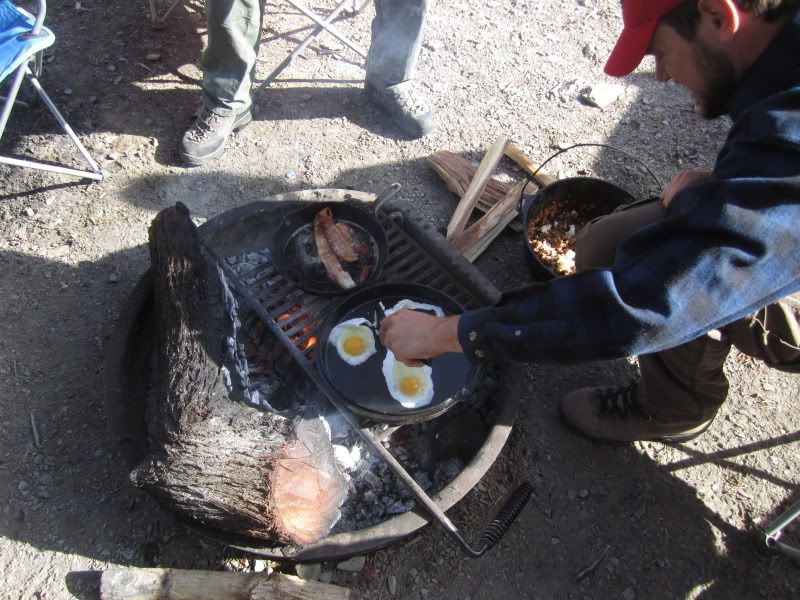 Also we made some sort of hanburger bake once. Involved hamburger, kidney beans, cheese, bbq sauce, onions, and then we covered the top with conbread mix and let it bake. Thats what is left over in the bottom half in the above picture. I should make it a point to take more pics of the good.
this last weekend I put together a sort of dutch oven omelet. 12 eggs, an onion, a red pepper, and some spam. Scramble it all up in the pot before putting it to heat (i used a ducth oven liner on this one). Then add a bit of milk, and send it to the fire! Stir it every few minutes and let it cook. Once its done remove it from the heat and cover it with cheese. Yum. A giant fluffy dutch oven omelet!
Dutch oven chili, fairly obvious. just make chili in the dutch oven. Meat, beans, salsa, onions, peppers, etc.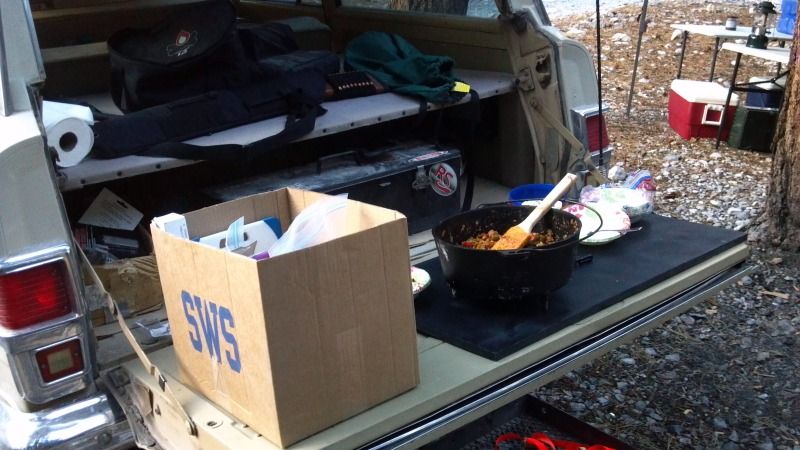 I guess most of the stuff I've made so far is just kind of experimental. I should try to make some more interesting stuff.