About 3 weeks ago, my brother, son, and I made a massive amount of Chili and Italian Beef, both of which turned out to be awesome. I was going to set this up like a normal recipe but I think I'll skip that since this isn't a typical grilled/smoked recipe. Either way, I have a few pictures to post!
First, we took a couple roasts...
...and threw them in the smoker until the reached about 165°F.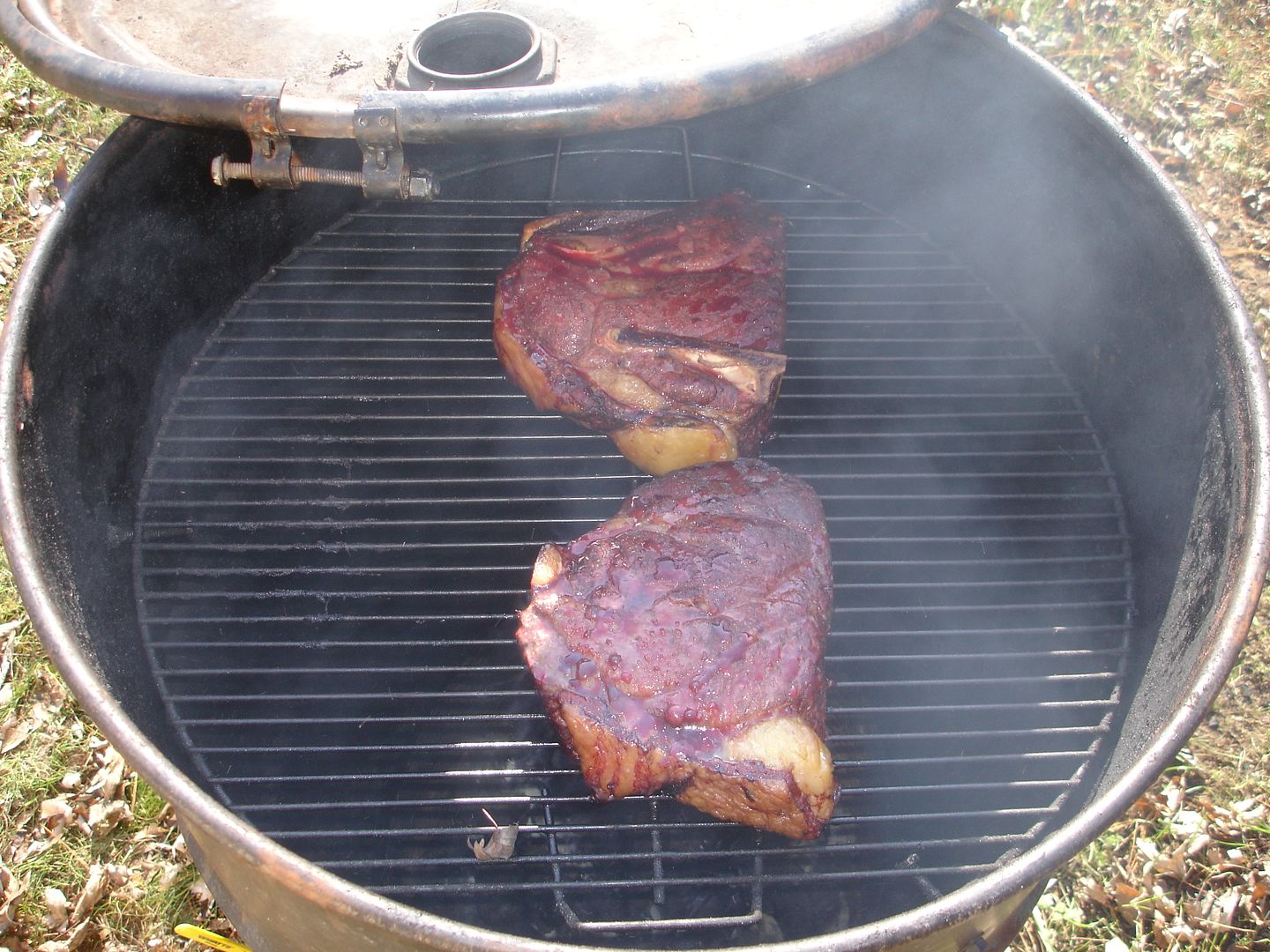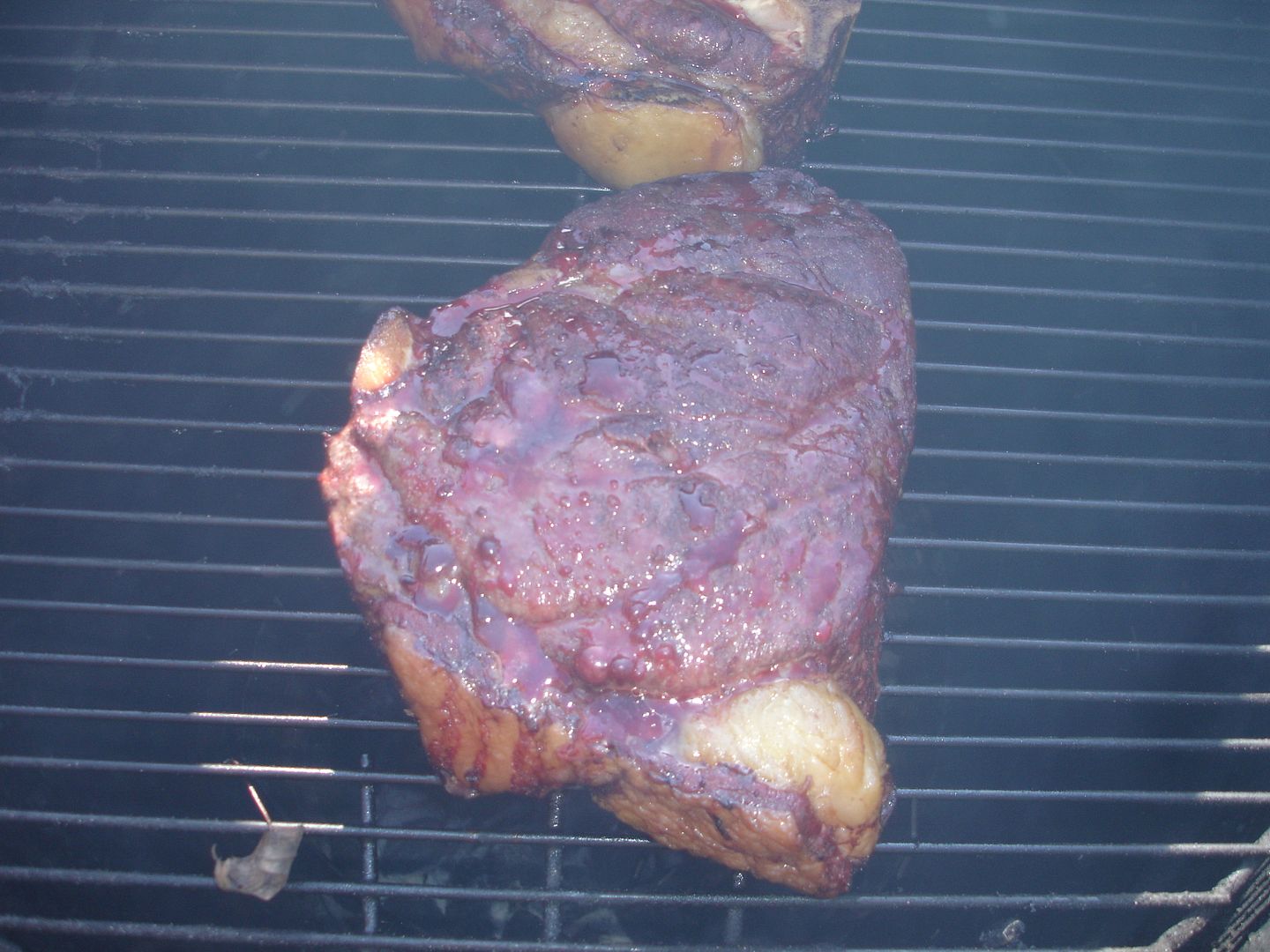 Once they hit 165°F, we added them to a Crock-Pot filled with peppers and Italian Beef seasonings (pick your favorite recipe).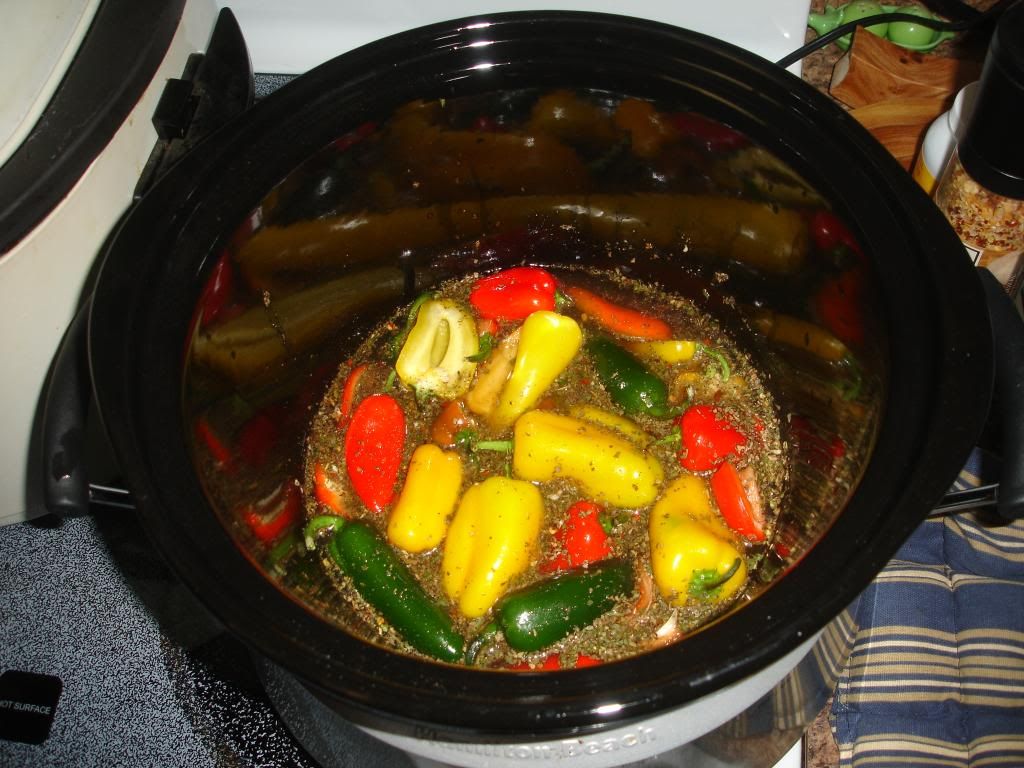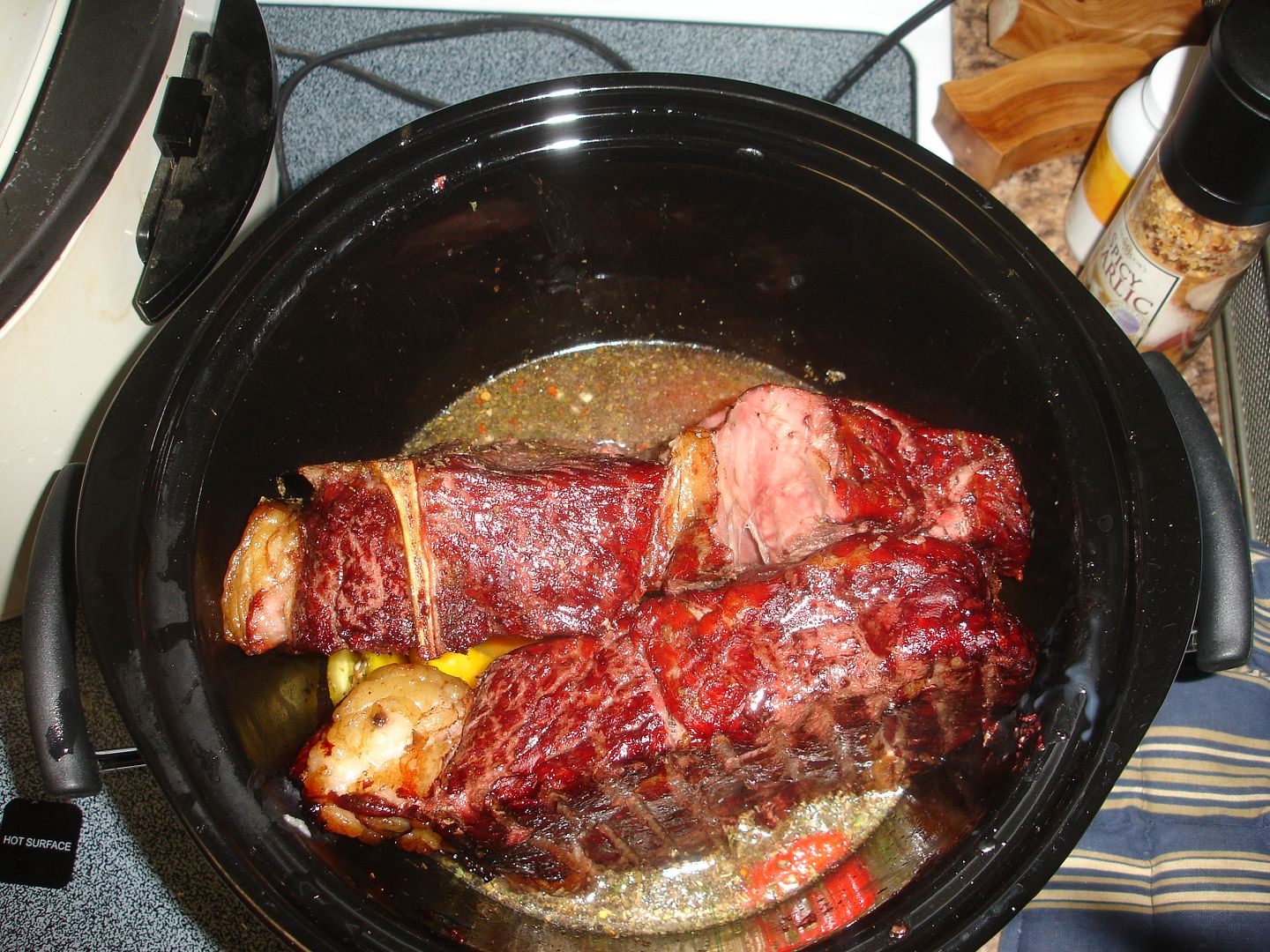 We let it sit for a couple hours...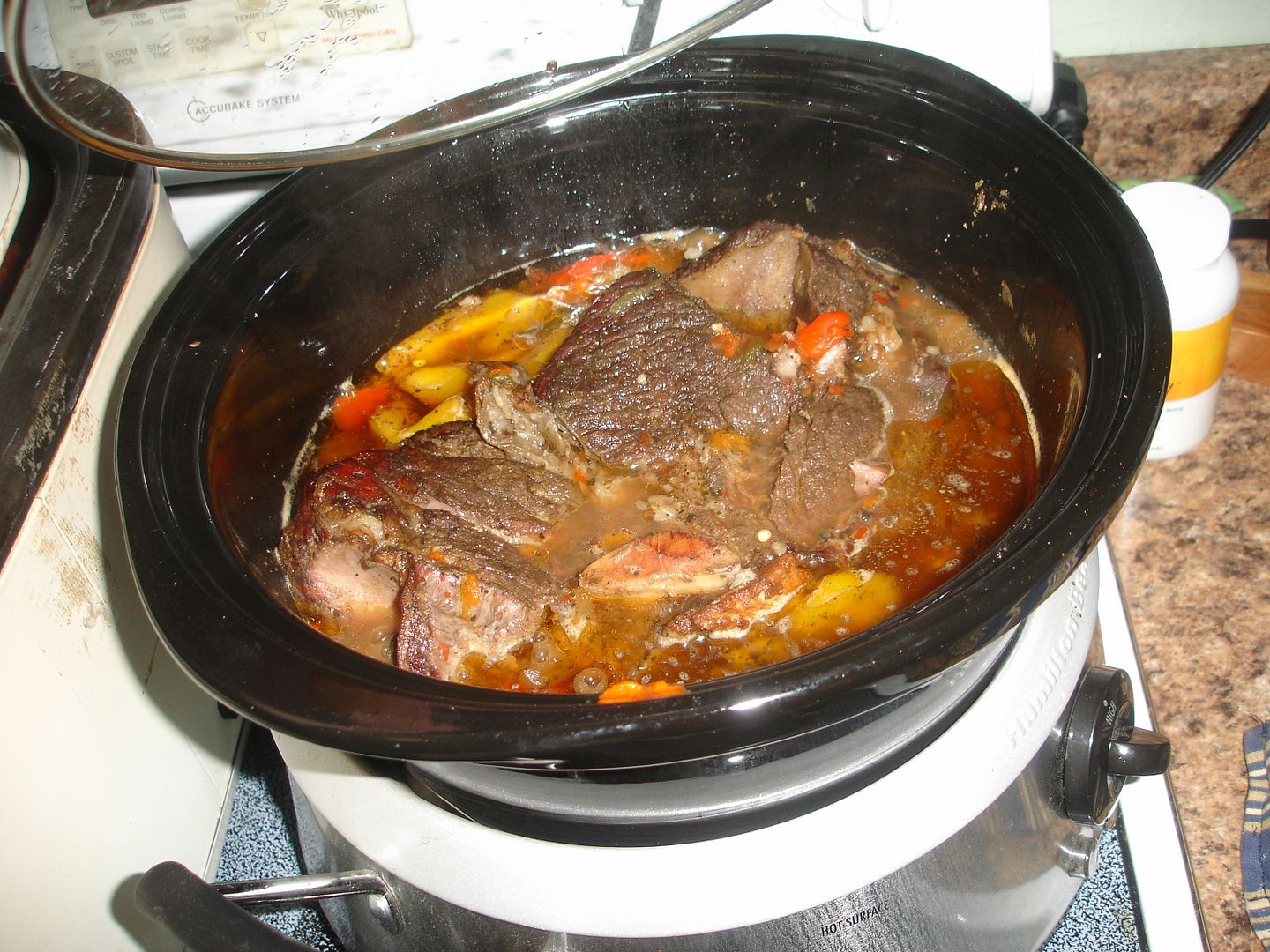 ...then shredded it in time for dinner!
It was awesome! Next time, I think I'll reduce the amount of jalapenos in the mix. I enjoy spicy food but I think for some, it was a bit too much.
We also cooked this massive amount of chili. My wife received a recipe she really likes that includes dark beer and coffee. I'd never heard of that before so I had to try it out!
We cooked all of this on the Friday after Thanksgiving. Considering the mess we made, it was probably a good thing my wife was at work that day...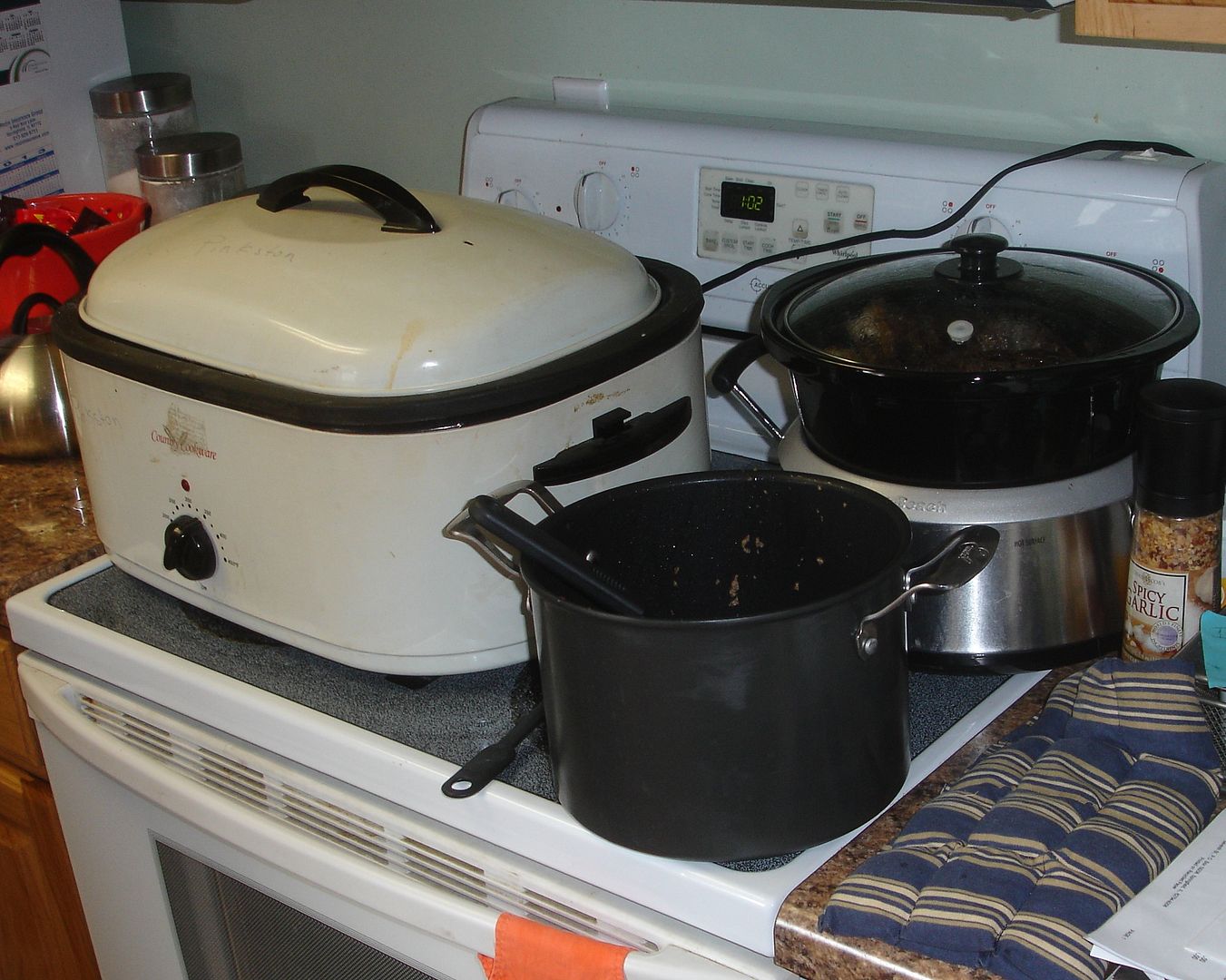 And finally, my helpers for the day:
Me and my Little Man: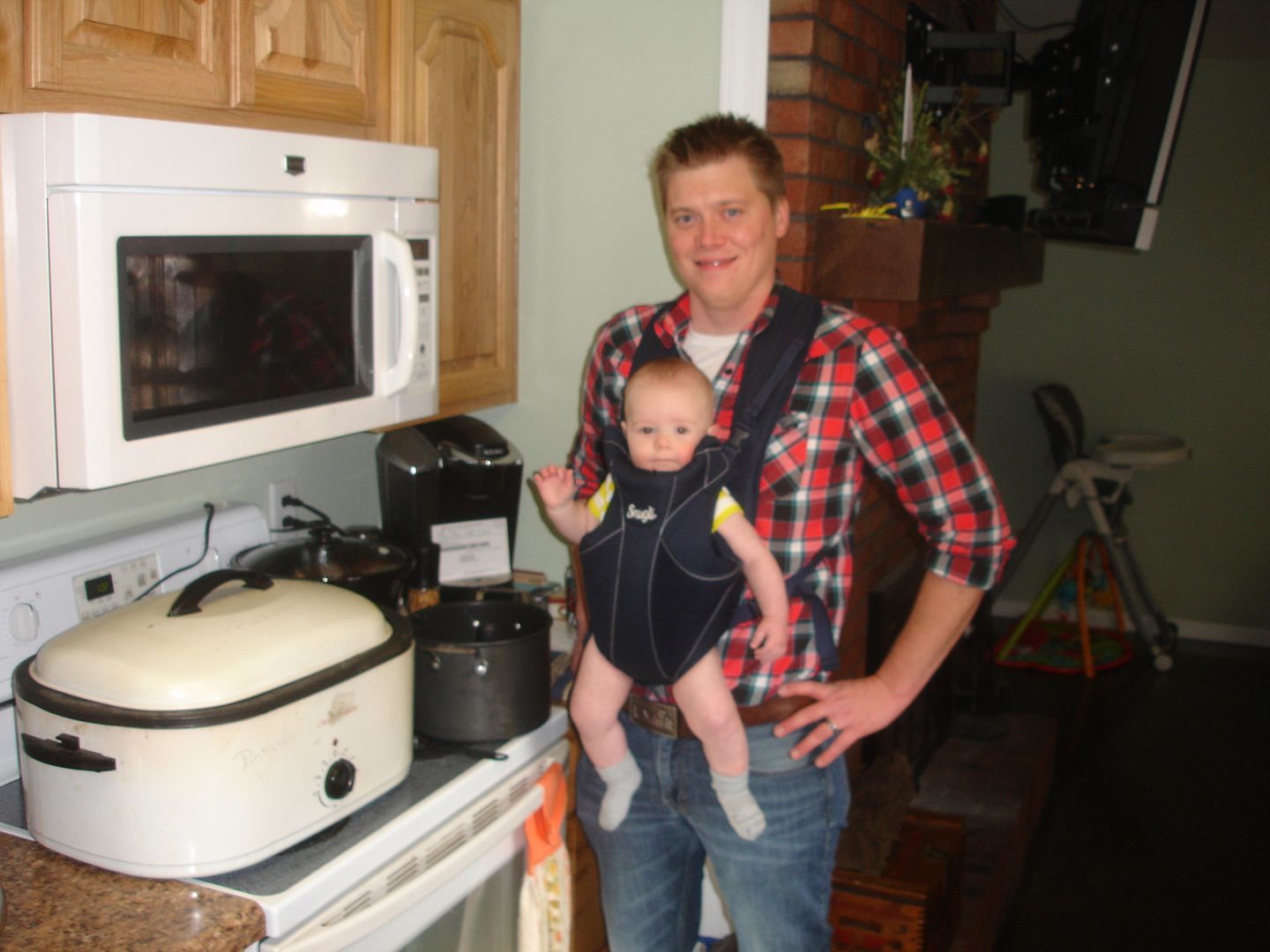 My goofy brother: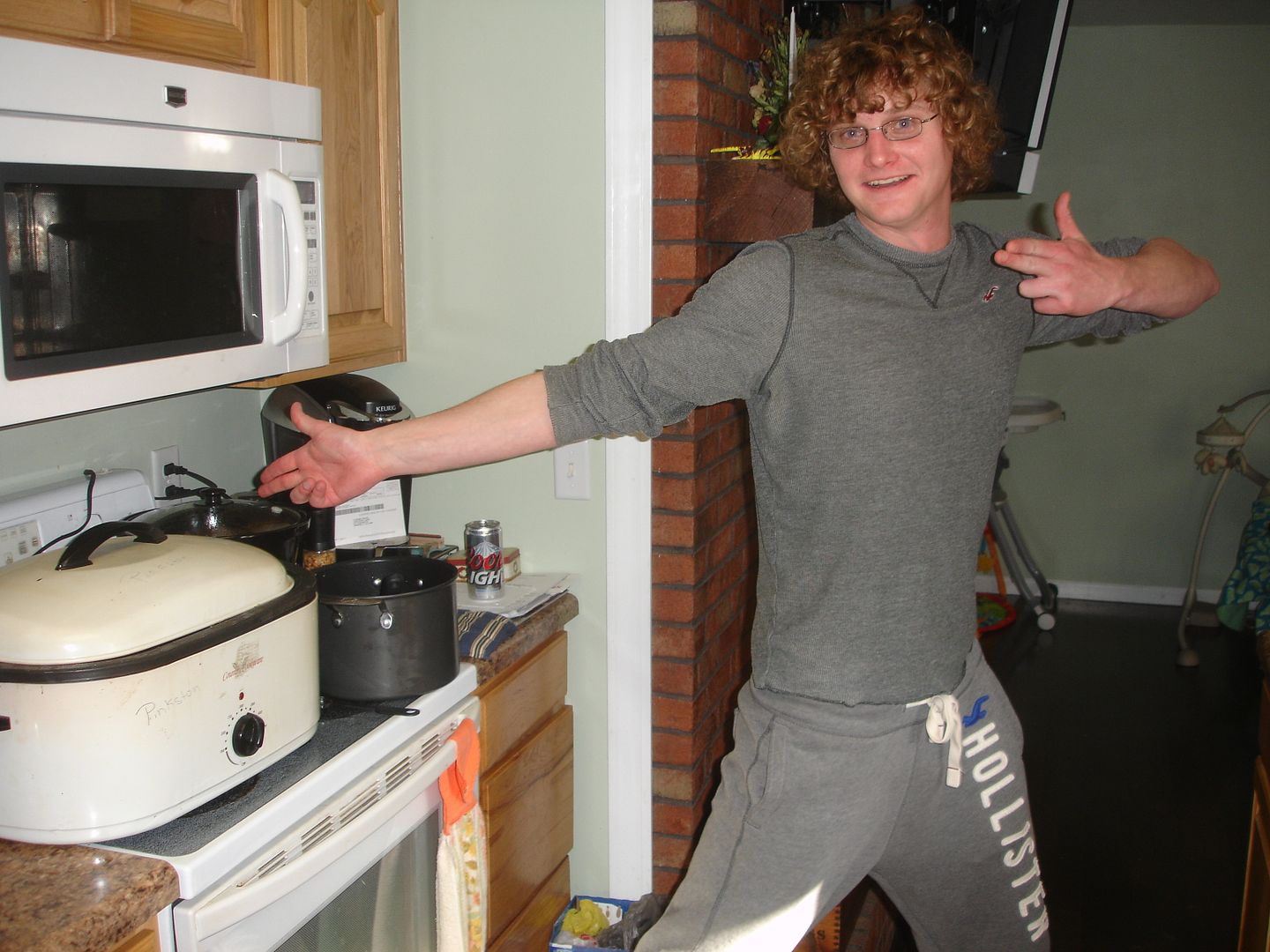 We had a good time that day. The way I see it, everyone should take a day every now and then and cook entirely too much food.