Since I had the last few weeks off, I was able to do some grilling/smoking! This was the first time I smoked ribs.
What you need:
Ribs
Mustard
Rub (I used Uncle Joe's Rub Down)
I started with a rack of St. Louis style ribs. I pealed off what was remaining of the membrane on the back of the ribs.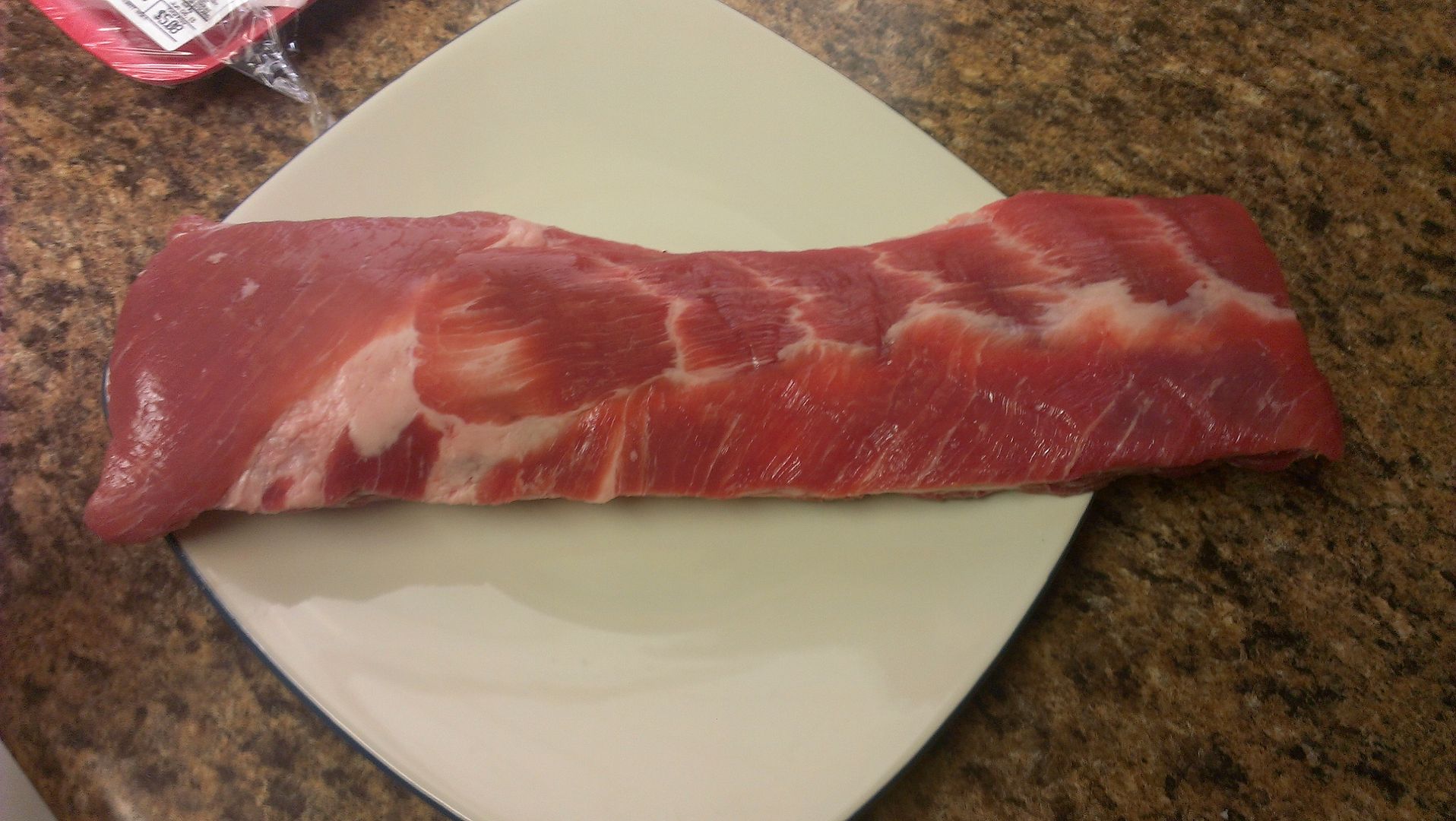 This isn't the cleanest trim job but you can see in the following picture the membrane has been removed compared to the picture above.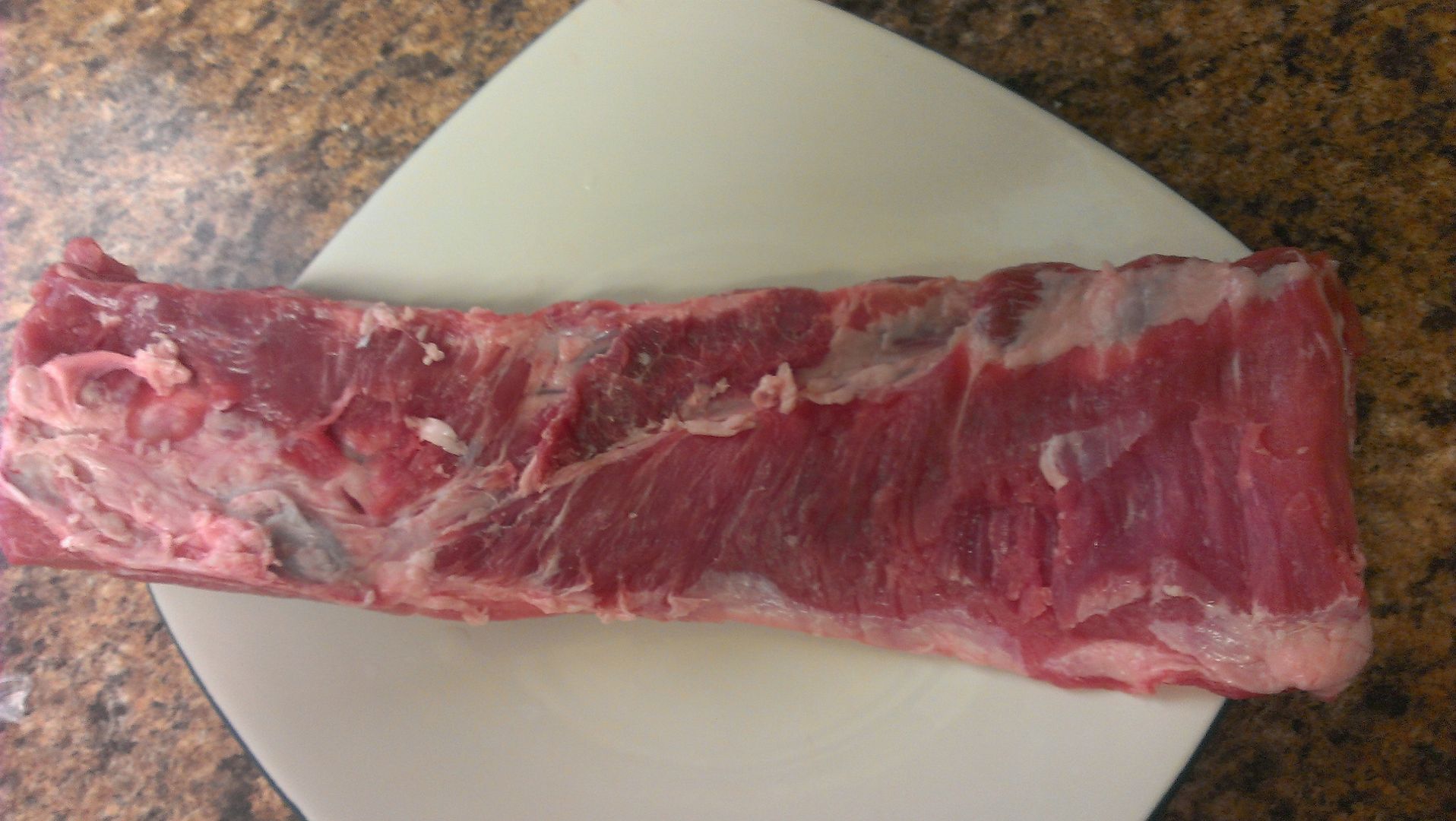 Then I slathered on some mustard. The mustard helps the rub stick to the ribs. Canola oil can be used as well if you don't like mustard. I will say, my wife hates mustard yet couldn't tell I used it in this recipe.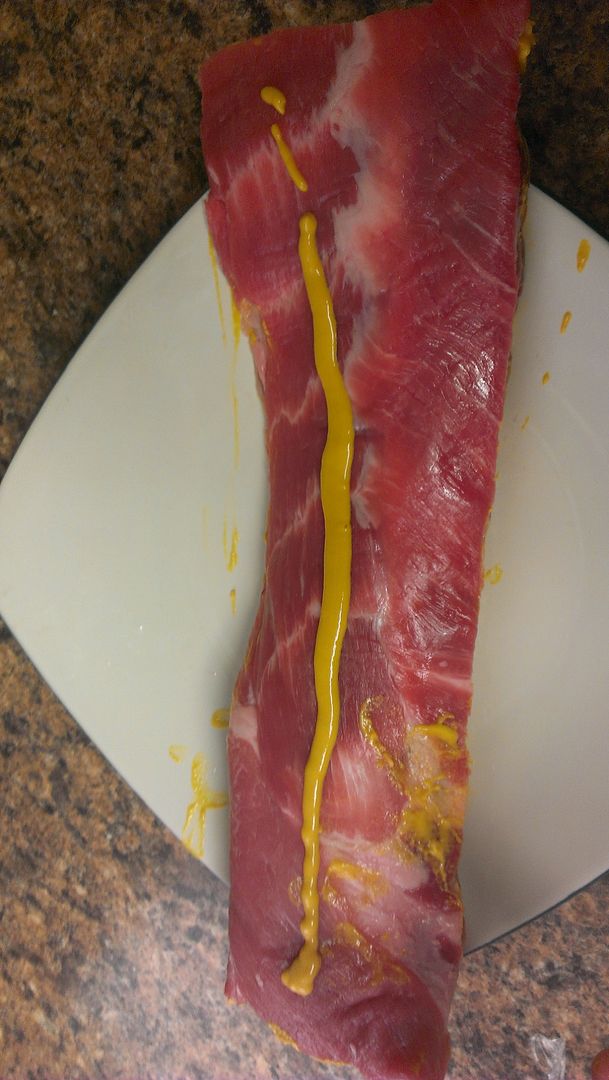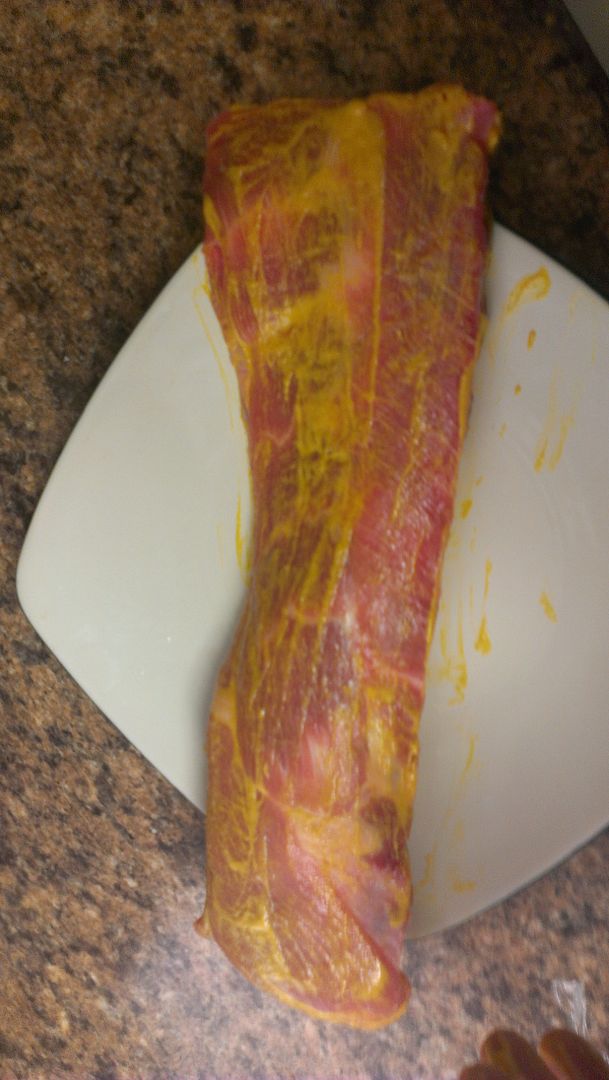 Next comes the rub.
Sprinkle it on pretty thick and pat it down.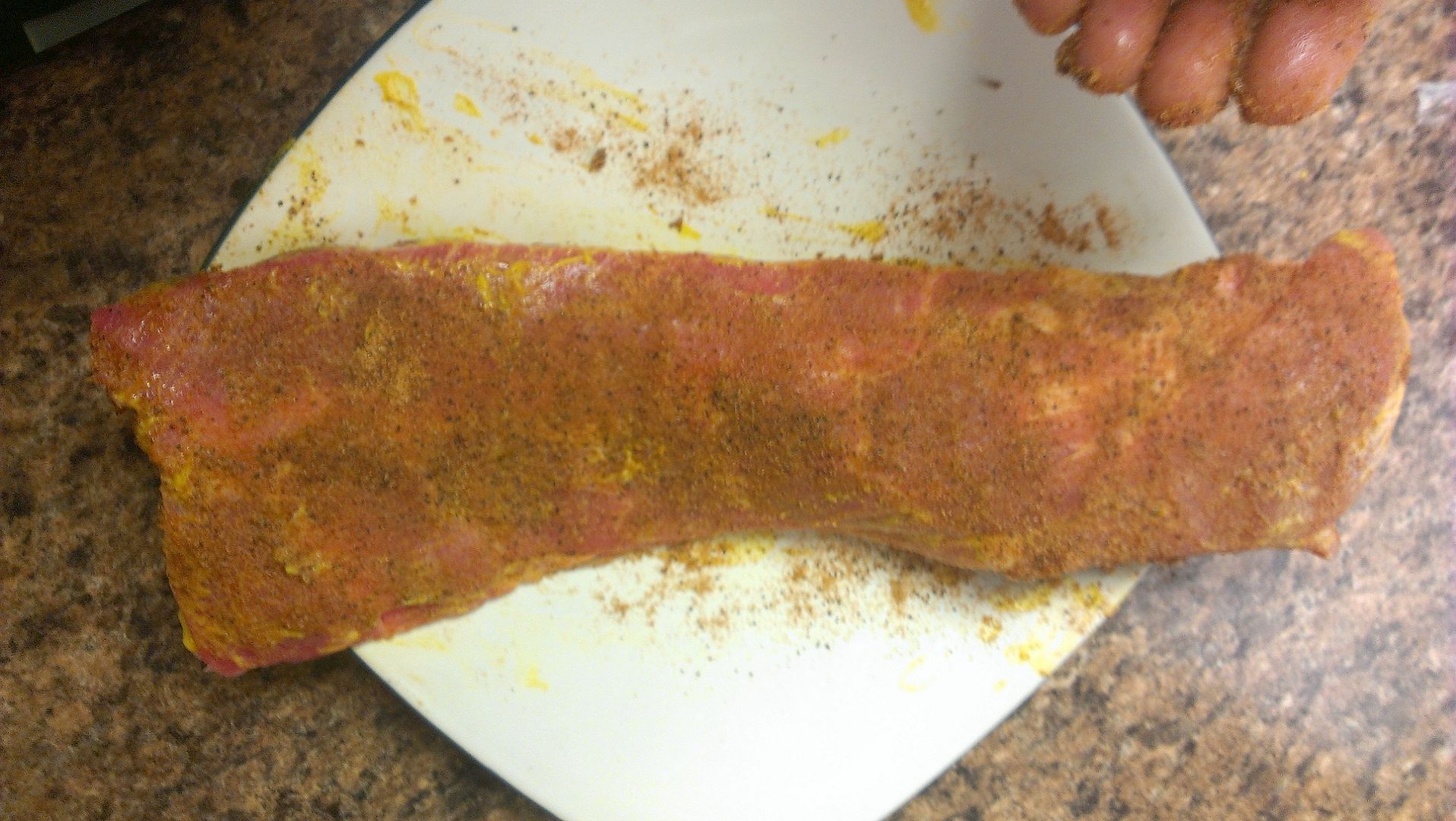 That's it! Throw it on the smoker at about 275°F.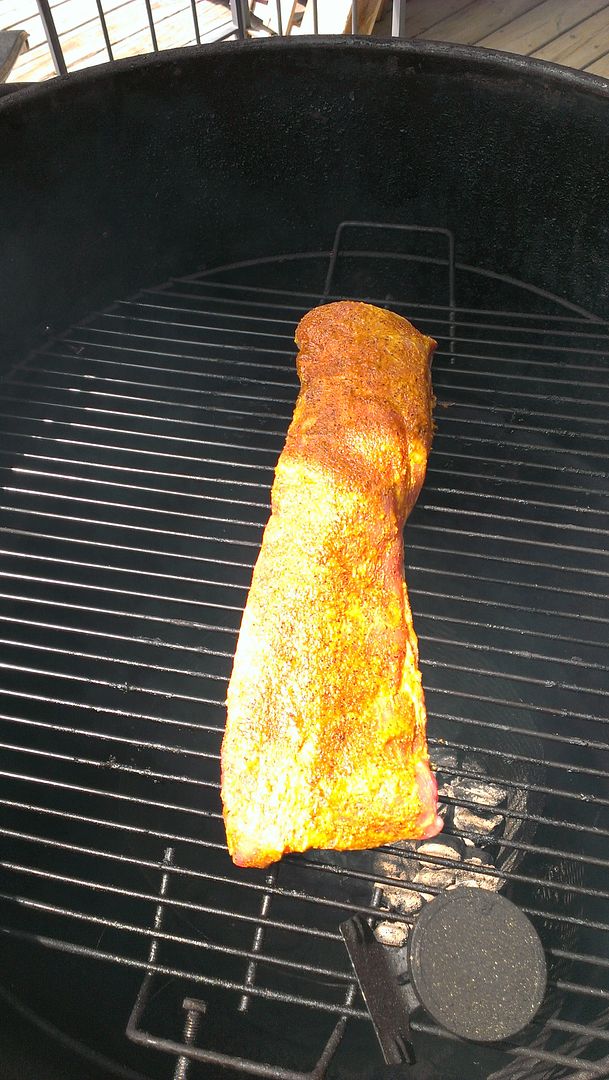 I cooked mine for about 3 hours then wrapped it in foil for the last hour-ish. Ribs are done when you can lift them off the smoker from one end and the other end drops down about 90°. You'll want the meat to tear away from the bone when you do the bend test. Many like the meat to fall off the bone but once you've hit this point, you've technically over cooked it.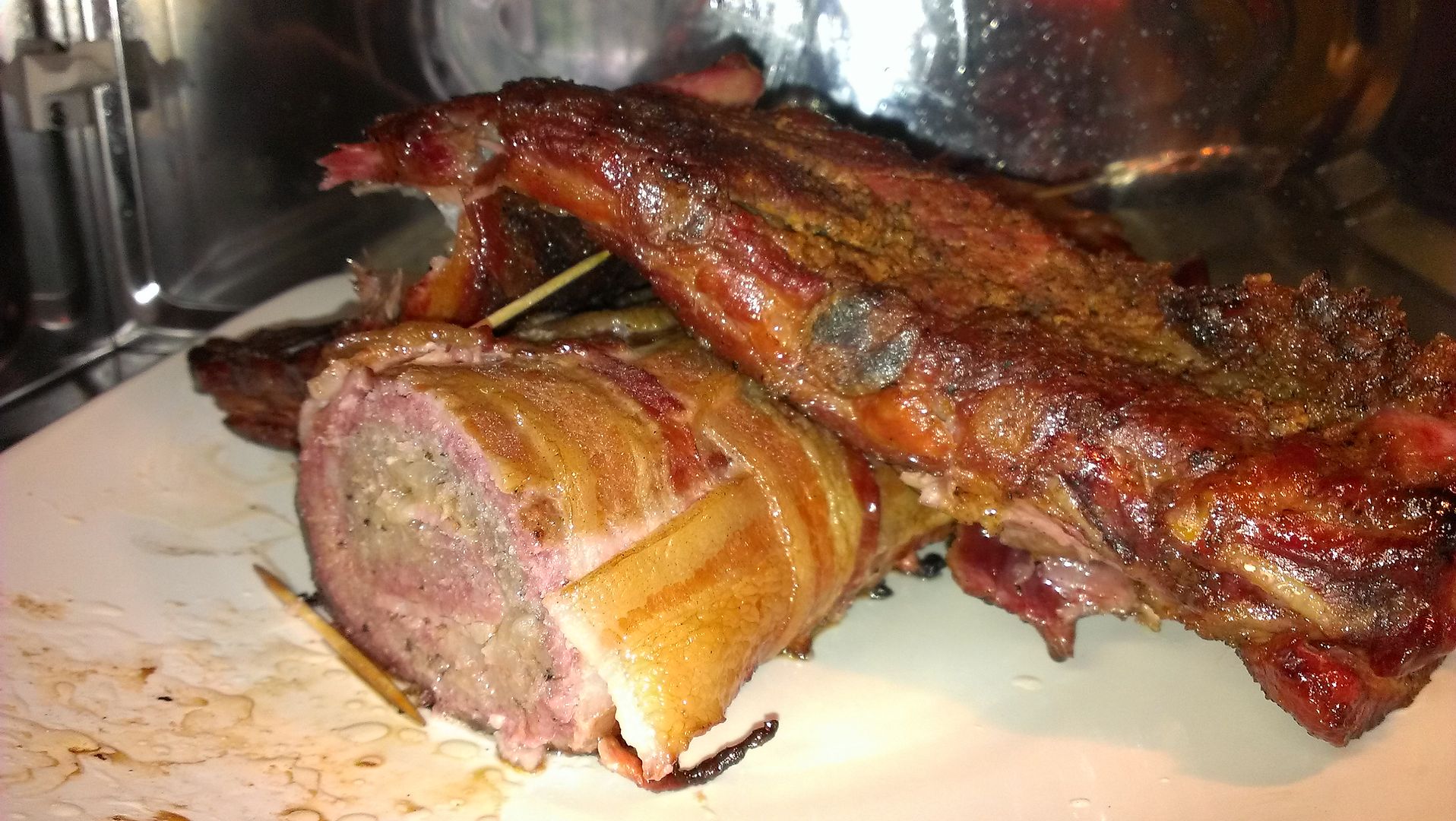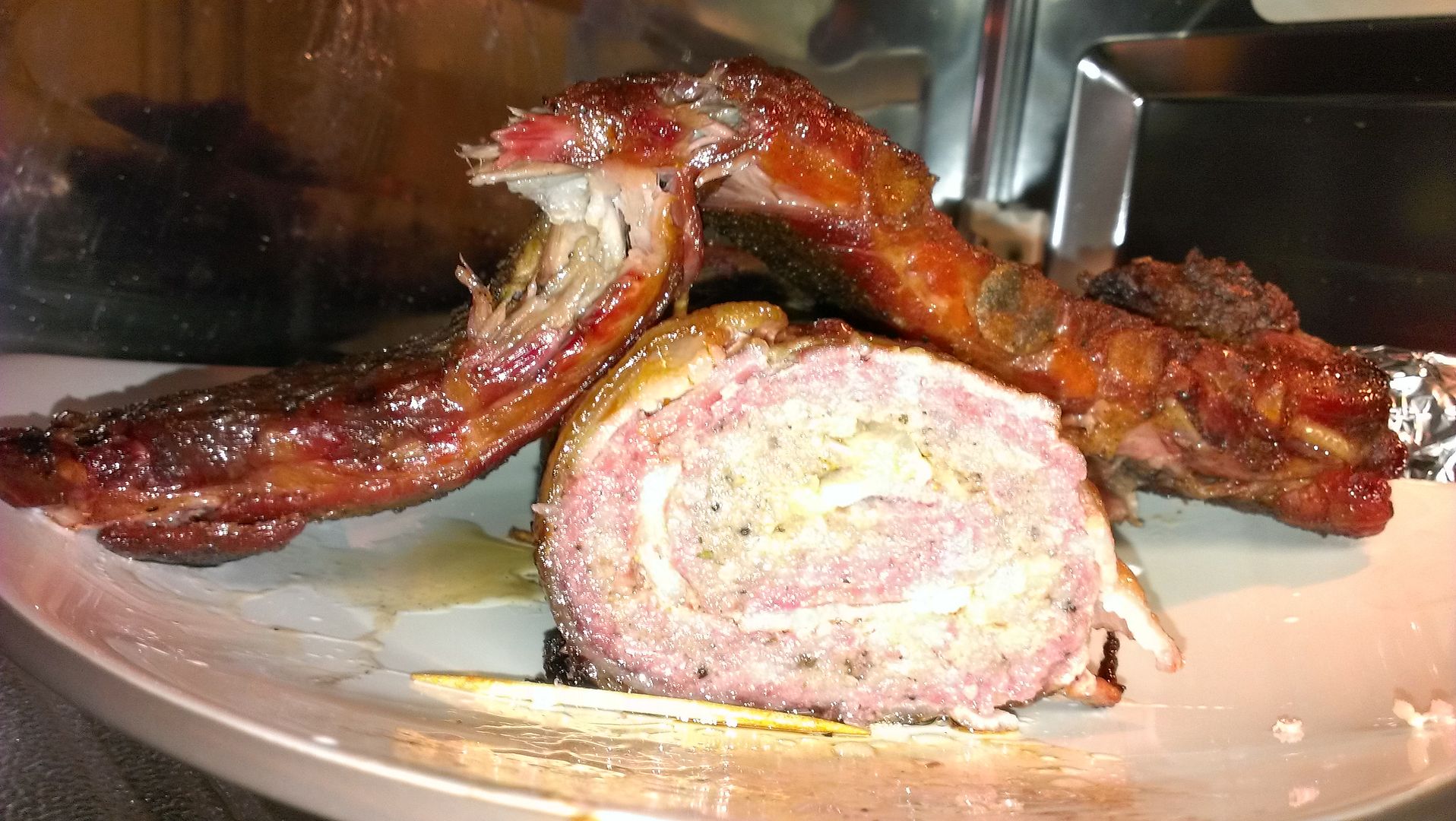 I'm giving these an 8/10. They tasted great (I ate the entire rack), were easy to prep, fun to cook, and didn't take 13 hours to have them ready to eat! Sometimes simple is better!
Oh and as an aside, the last two pictures show the fatty I cooked with the ribs.