Quote:
Originally Posted by
rebrafj
After we went to buttermilk falls; then I took one of the trails to the left. I dont know if it was legal but it was fun anyway. nice little climb to the top and cross a stream.
When you say you turned left after Buttermilk were you headed northeast (toward Stokes) or southwest (toward Millbrook)? If you were headed north I think I know where you were-did the trail in look like this:
This is a little farther after you get in and climb one of the hills (it was taken about six months before the top two photos-the first time I found the trail):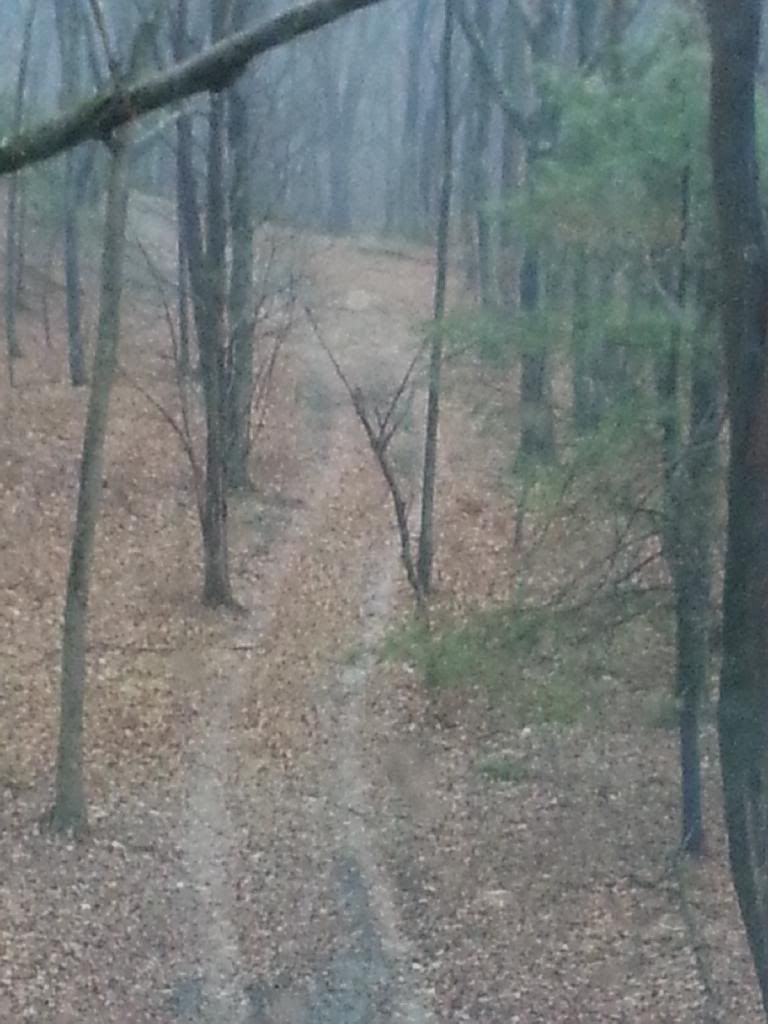 I'm not sure if it's legal either. It's DWG property, not Stokes. The rule at Stokes is that if it's not otherwise signed or obviously blocked with a gate, dirt mounds, or boulders, it's fair game. DWG is pretty aggressive with road closures and they gate almost everything that's not paved. This trail (if it's the same one) is not gated-in fact, I passed at least one sign shortly after the water hole in the second picture that said "NO FIRES, NO CAMPING, STAY ON ESTABLISHED ROADS," which would lead one to believe that was an established road. However, the trail seemed to branch off a few different ways that led mostly to fishing spots along the Flatbrook. For all I know I eventually started following a trail that someone blazed rather than an NPS road. None of the roads show up on my topo maps-even the really (50+ years) old ones.