Registered User
Join Date: Aug 2009
Location: CT
Posts: 244
NEJeep Meet & Greet April 14, 2011 CT
---
Figured I would post this up here for anyone interested. Its always nice to put some faces to screen names, meet new people, and talk Jeep!
unk:
Join NEJeep Night at Cabelas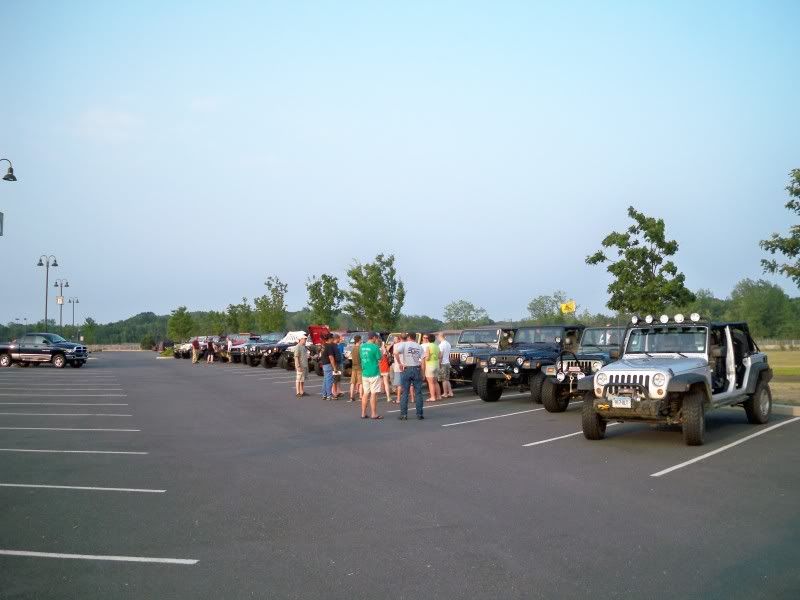 Based on the turn out last year, we have decided to have another NEJeep Jeep night at Cabelas. We'll have our Jeeps there and you're welcome to bring and show your Jeep.
If you haven't been to Cabelas yet, you've got to see this place and bring money because you'll want to buy something. This would be a great time to stock up on camping gear for the upcoming season. An awesome showroom for all outdoor equipment and accessories. They even have boats inside! They sell 4x4 accessories like tow straps and High lift Jacks. They have wildlife displays and a HUGE fish tank with all sorts of game fish. For the kids they have a shooting gallery. Cabelas also has a restaurant where you can get all sorts of food including wild game sandwiches like a Bison Burger
Cabela's: Cabela's Restaurant Menu
Jeep Night Info...

Date: April 14, 2011 Thursday
Time:5:00 PM - 8:00 PM
Location:Cabelas East Hartford, Parking Lot

Cabela's
475 East Hartford Blvd North
East Hartford, CT 06118 US
(860)290-6200
Cabela's East Hartford, CT Store - 475 East Hartford Blvd. North - East Hartford, CT 6118 - Store Locations : Cabela
Registered User
Join Date: Mar 2010
Location: Farmington, CT
Posts: 480
ill be there
---
01 WJ 4.0 ((New Toy))
98 ZJ 5.9 Limited ((SOLD))
Registered User
Join Date: Jun 2007
Location: mass
Posts: 257
sounds good i think ill take a ride out.. gives me an excuse to grab some more ammo
---
00 TJ, OME shocks, all currie control arm, OME steering damper, Brown dog MML, VIAIR OBA with 2 quick disconnects at the doors, jks quick discos, Kolak exhaust, 30 spline D30 w/ ARB and 4:56, 8.8 w/ super 88 and ARB, home made F/R bumpers and tire carrier,OME zj front springs and OME Lj rear springs, CB w/ firestick, DIY highline fenders/hood, 35 pro comp mud terrains, cragar soft 8s .. .

95 XJ 4.0 4x4 Auto, V8 ZJ steering linkage
Senior Member
Join Date: Jan 2008
Location: Hartford
Posts: 574
Geez...on a thursday night?....
Quote:
Geez...on a thursday night?....
Well weekends are for wheelin!
Any ways bump for it being in 2 days!
Registered User
Join Date: Nov 2010
Location: Washington Depot
Posts: 15
Huge turn out for the M&G on Thursday. I just wanted to thank everyone for coming.....I just wish I could have stuck around longer and gotten to talk with more people! By the turn out we had I would say that there is a strong possibility that we will hold another one later in the season so if you couldnt make this one you will have another chance!
Registered User
Join Date: Mar 2010
Location: Farmington, CT
Posts: 480
NICE! my truck is front and center
---
01 WJ 4.0 ((New Toy))
98 ZJ 5.9 Limited ((SOLD))
Currently Active Users Viewing This Thread: 1

(0 members and 1 guests)
Posting Rules

You may post new threads

You may post replies

You may not post attachments

You may not edit your posts

---

HTML code is Off

---