What's up guys ? New to the jeep forums and jeep's in general. Been a wheeler and rider forever just been busy working but I decided it was time to buy a new toy.
Names Jeremy anyways and I picked up a 95 YJ pretty much all mod'd out. I have a couple main things I want to do and it will be a beast of a jeep.
Here she is out on the power lines. I got it with all new axles, rear full time locker, front cable locker, 4 1/2in Skyjacker lift, 1in body lift, 33" Super Swamper TSL's, Super Winch 9.0, and all that other basic stuff.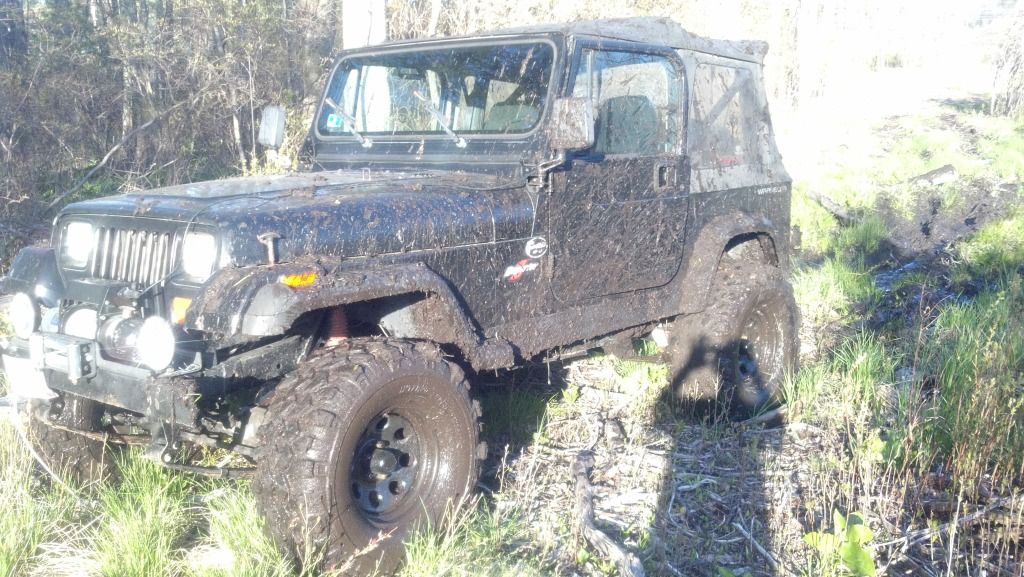 Here's another of me just getting done pulling myself out. lol. Its so nice not worrying about going out alone with the winch and hi-lift jack.