Go Topless Day - Saturday May 18th, 2013
---
For the second year in a row Ocean State Jeepsters will be partnering with All Things Jeep to host the flagship New England Go Topless Day event on Saturday May 18th, 2013.
This years event is being held on the grounds of the Quaboag Riders MC in Monson, MA and will include multiple trail ride options.
Come on out and enjoy the fun!!!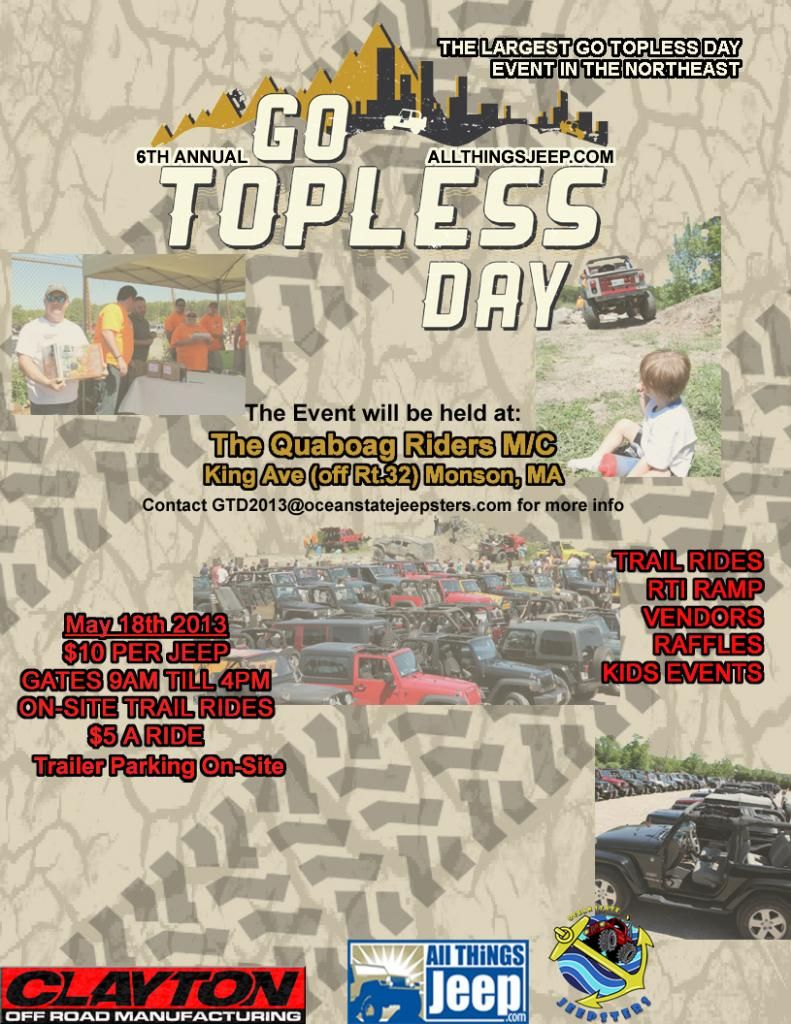 Old School
Spring is in the air and this event is starting to shape up nicely. Very soon I will be posting additional details covering the trail ride options, vendors, raffle, and more. Stay tuned.
Old School
The event is now less than two months away so I will provide a brief update.

First, we have recieved several questions about pets. YES, dogs will be allowed provided that they are leased.

We plan to start getting the trails in shape next weekend and I will post some pictures soon.

The list of vendors is growing and we are collecting raffle items. Stay tuned for more information.
Old School
This event is now less than 7 weeks away!!!
We spent a day last weekend working on the trails and cut a new "difficult" trail option. Its pretty steep. We are going to
require
at least one locker, front/rear tow hooks, and airing down to 15 psi or less. Tire size of 33 or greater is highly recommended. Most of the obstacles have multiple lines with some harder than others. We will have rigs with winches stationed at all of these locations in order to keep things moving along. There will be second trail option for stock rigs and most likely a third trail that will also be suitable for less built rigs. The facility has an (insane) dirt hill climb but its going to be an event-day call.
Here is a picture of the venue taken from atop the hill climb: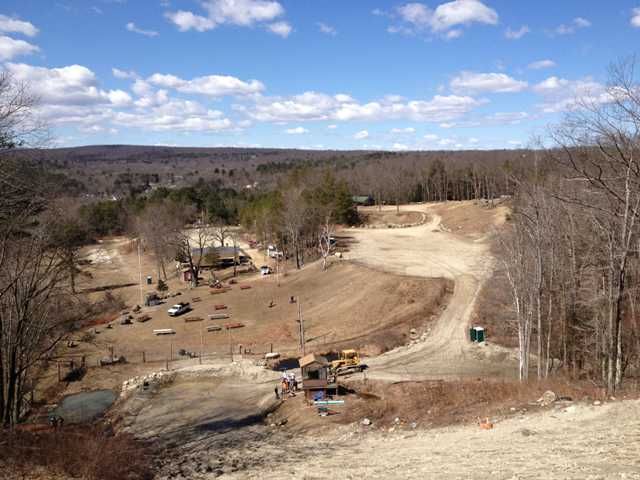 Here are some pictures from the difficult trail. As everyone knows, pictures never do a trail justice. Our test guinea pigs were bouncing off the rev limiter to complete some of these climbs and had to winch a couple times. Once we run the trail a few more times and clear off the decaying leaves traction should improve: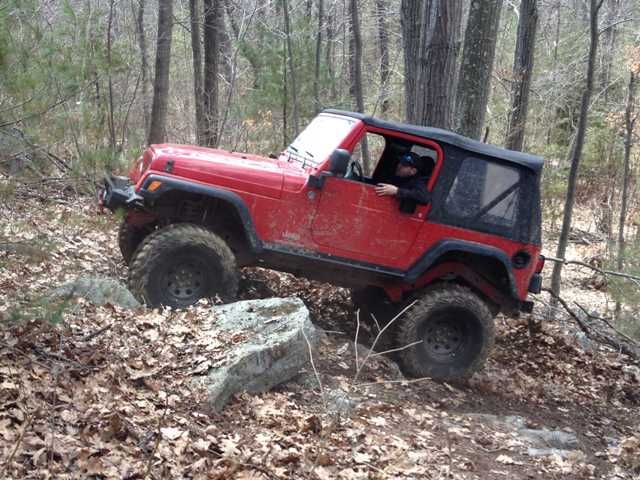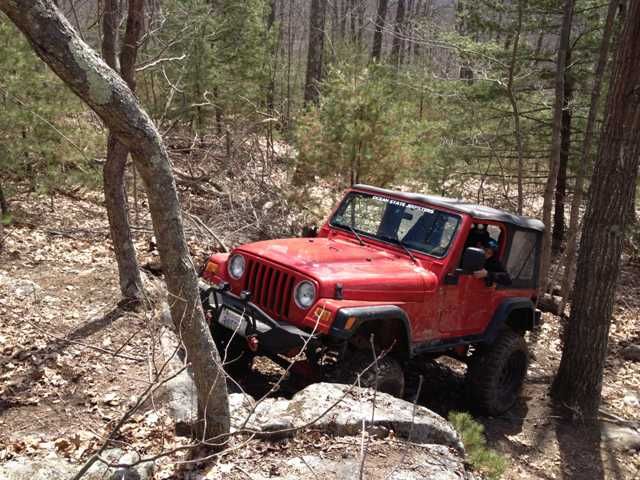 These rocks are the "entrance" to the difficult trail. Any rig that cannot make it over will be redirected to the easy trails: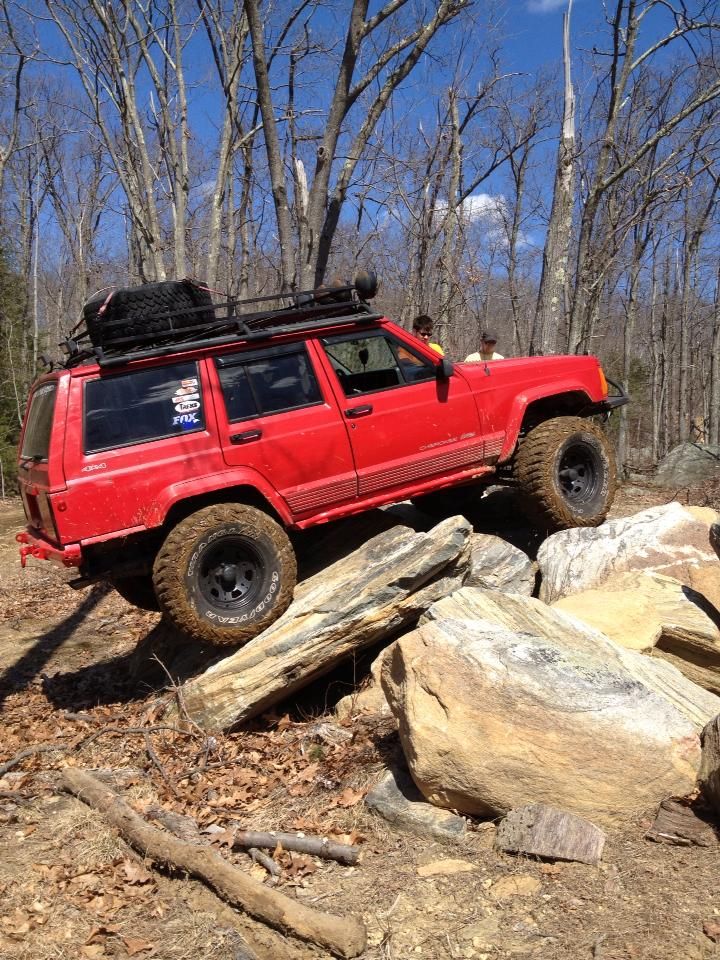 We are building a 30 degree RTI ramp which will be at the event: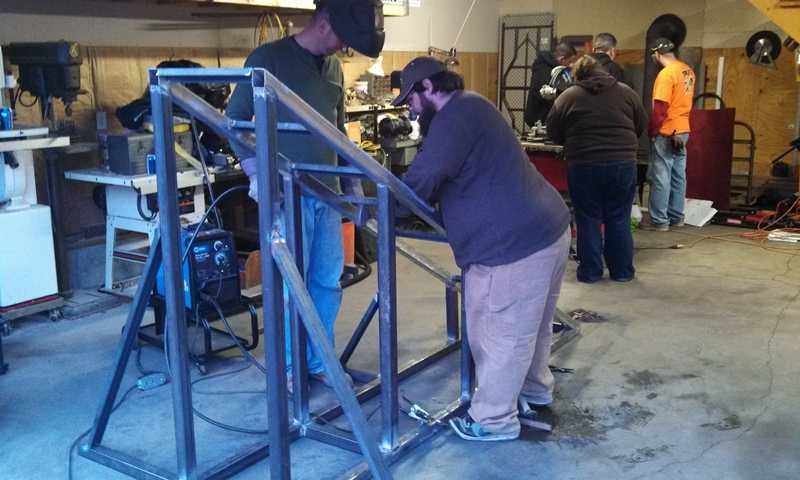 This is going to be a day for the record books. Don't miss it!!
Registered User
Join Date: May 2010
Location: rhode island
Posts: 129
This is coming up quick, we have a few big name vendors already booked. Who's gonna be there?
---
ocean state jeepsters
Old School
Just over two weeks to go!
Latest additions to the raffle lineup include an 8500 lb Superwinch and a
$500 gift certificate
from Mickey Thompson.
At the moment we have exactly 20 vendors/clubs/orgs signed up for the event including Clayton Offroad, Crown, All Things Jeep, Endangered Species, Jeepin' Stuff, RC Truck Stop, and more. The area we had originally set aside for vendors is now full but we will make room if any clubs want to jump on board over the next few days.
Trail work will be completed next Sunday. This is shaping up to be an awesome event!!
Old School
The team worked for 9 hours Sunday tripling the length of the difficult trail. Alot of time was spent testing and tweaking the obstacles to minimize winching on event day. In the end we still were not able to run a group of locked rigs through without winching once and there are several obstacles that were not crawlable and require momentum. There are a couple new downhill sections that are a little scary. No detail was left uncovered as Tad even brought out his leaf blower to clear the trails!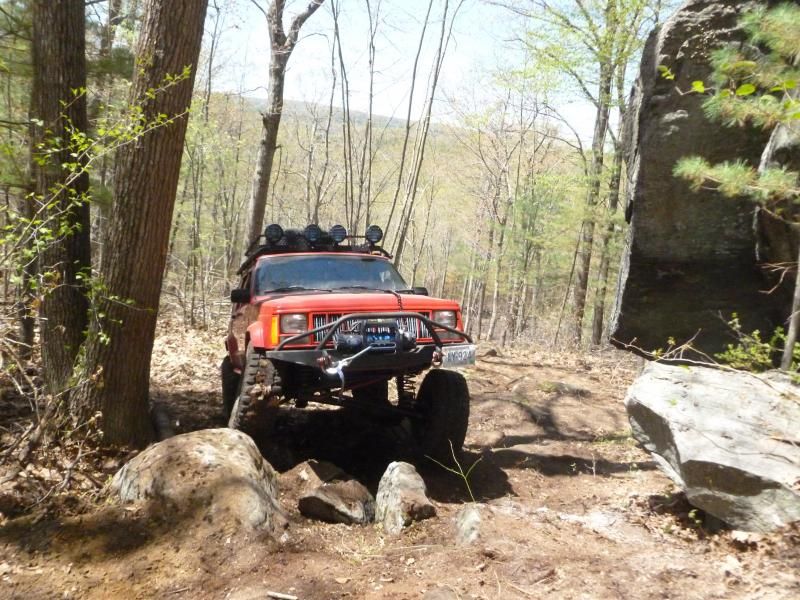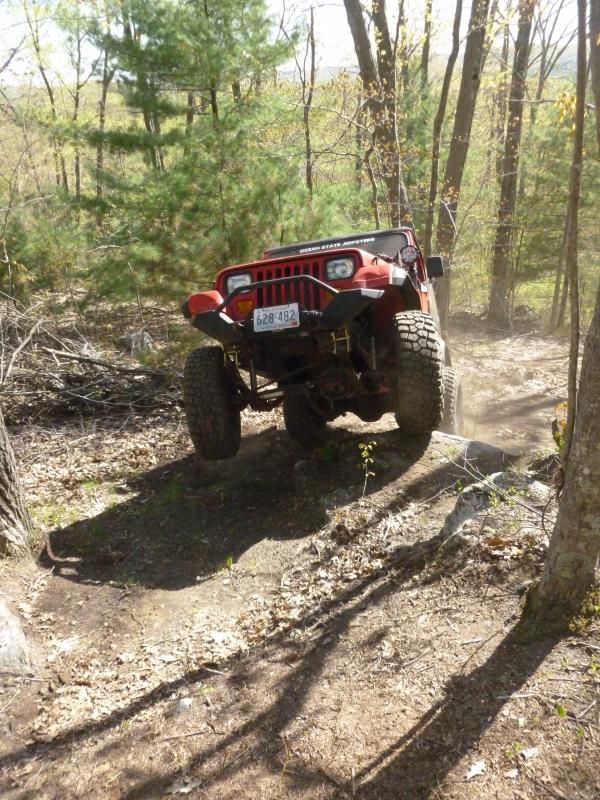 Old School
On behalf of
All Things Jeep
and
Ocean State Jeepsters
I would like to thank everyone who helped make this a successful event.
The weather gods were shining and in the end we counted some 425 Jeeps and 850 people through the gate. In addition to
All Things Jeep
the vendors included
Clayton Offroad
,
Crown Automotive
,
Central Mass Offroad
,
Jeepin' Stuff
,
Bikini Doors
, and
Overdrive Motorsports
. The list of organizations was also impressive including our friends from
Central CT 4 Wheelers
,
Underground Jeeps
,
Great American Jeep Rally
,
Crawling for a Cure
, and
Push Your Boundaries
.
All of the vendors that were present made generous donations to the raffle as did many other vendors who could not attend. This list includes
Superwinch
,
Mickey Thompson
,
Warn Industries
,
Bushwacker
,
Teraflex
,
Rugged Ridge
,
River Raiders
,
Rough Country
, and
Summit Racing
.
Trail rides were one of the event highlights and feedback has been overwhelmingly positive. This was no small feat when you consider that the drivers ranged from seasoned veterans with buggies all the way to a teenage girl who needed help shifting her transfer case. By the end of the day some 250 Jeeps experienced the trails this property has to offer.
Another highlight of the day was the hill climb demonstration put on by a member of Central CT 4 Wheelers. It took only a matter of seconds for his paddle tire equipped, mega-horsepower machine to rocket up and over the top of the
Monson Monster
.
Speaking of the
Monson Monster
, we would also like to thank the Quaboag Riders MC for allowing us to host this event at their property. They were extremely accommodating throughout and very pleased with how the event turned out.
Last but not least we would like to thank everyone who showed up! Events such as this really bring our community together and we are thrilled to be a part of it.
See you in 2014!!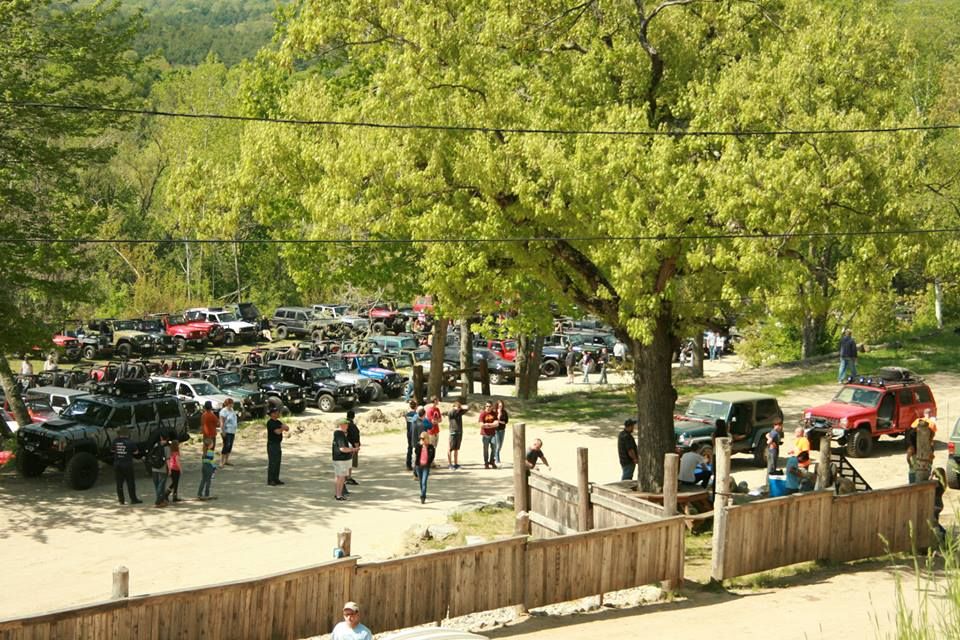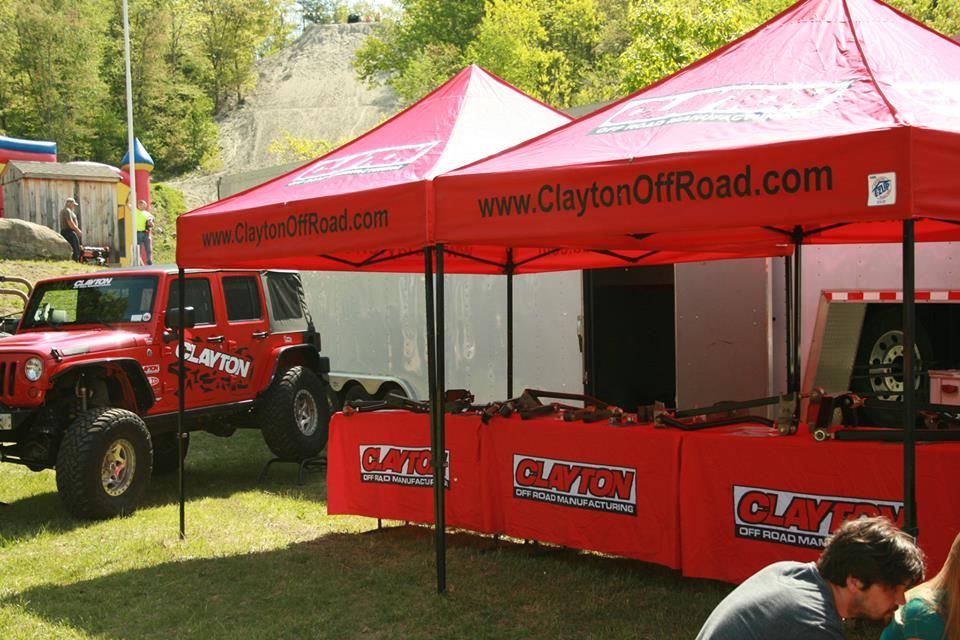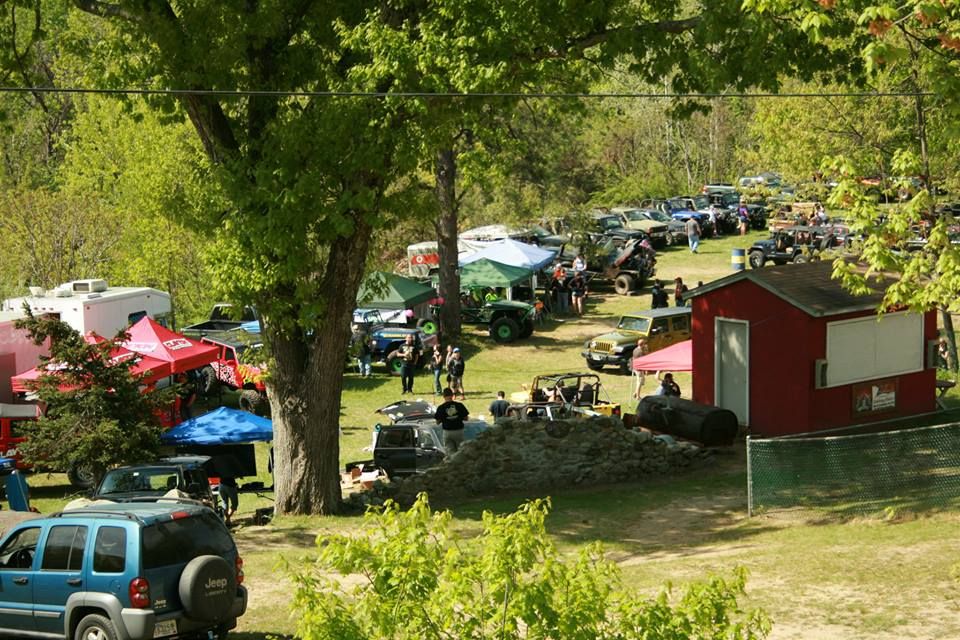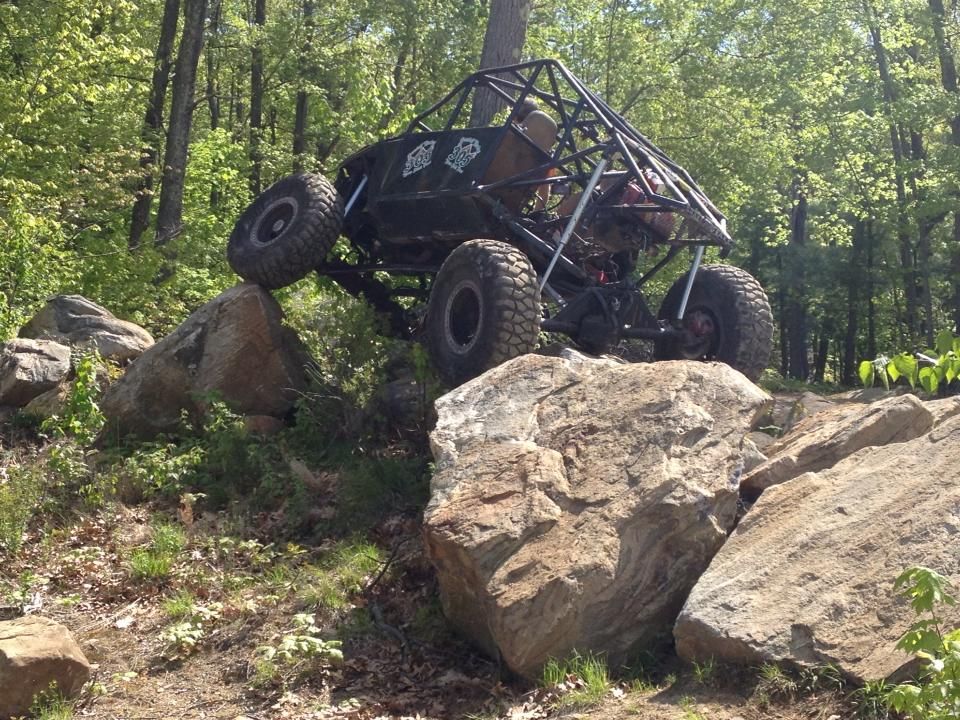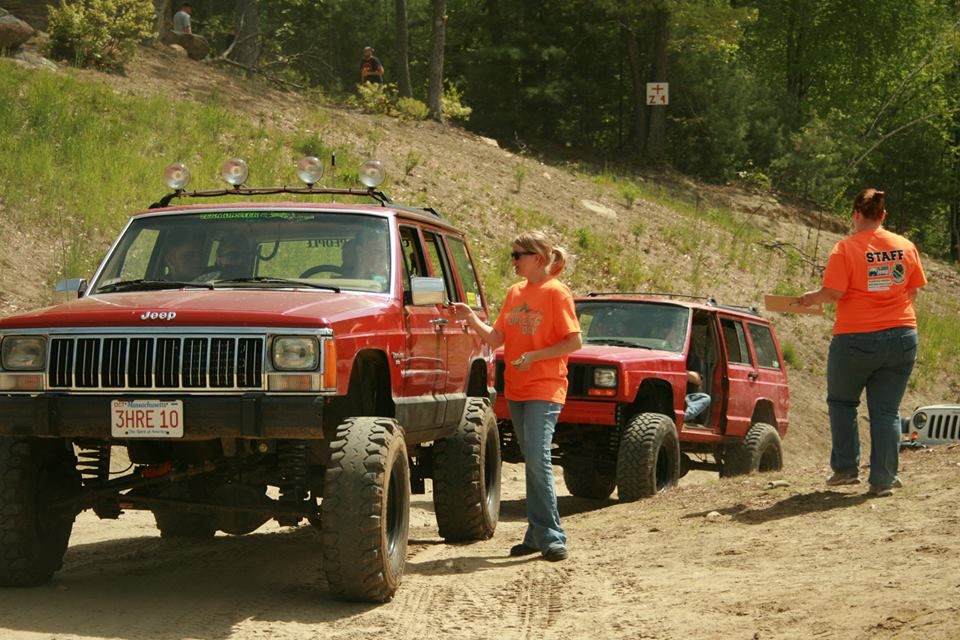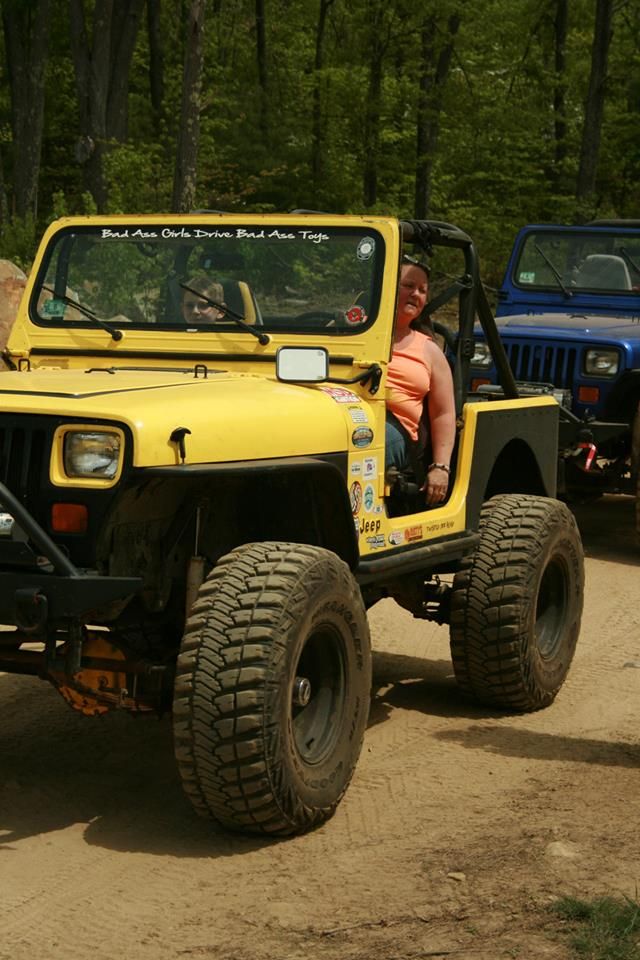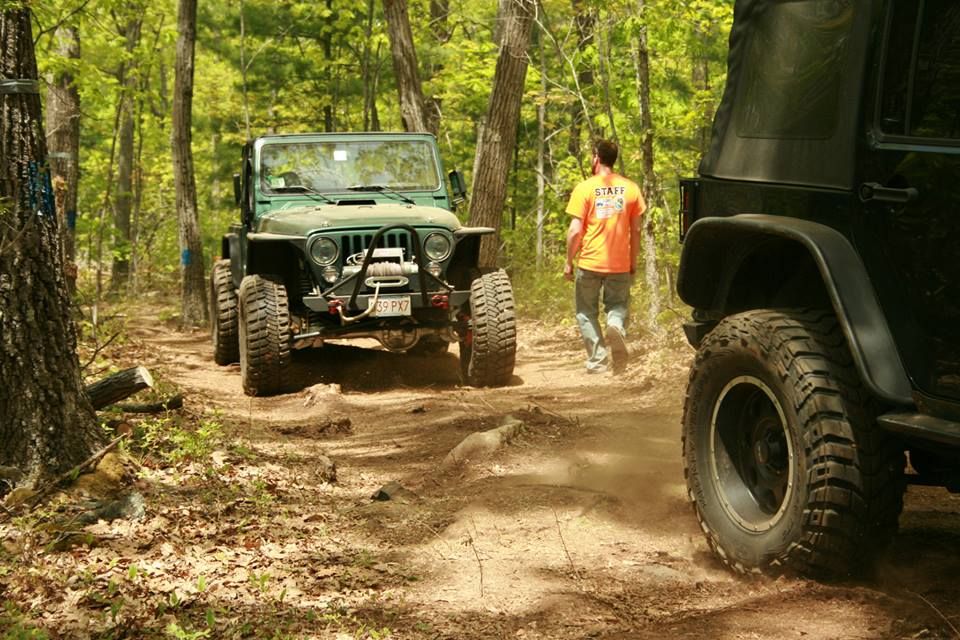 Currently Active Users Viewing This Thread: 1

(0 members and 1 guests)
Posting Rules

You may post new threads

You may post replies

You may not post attachments

You may not edit your posts

---

HTML code is Off

---