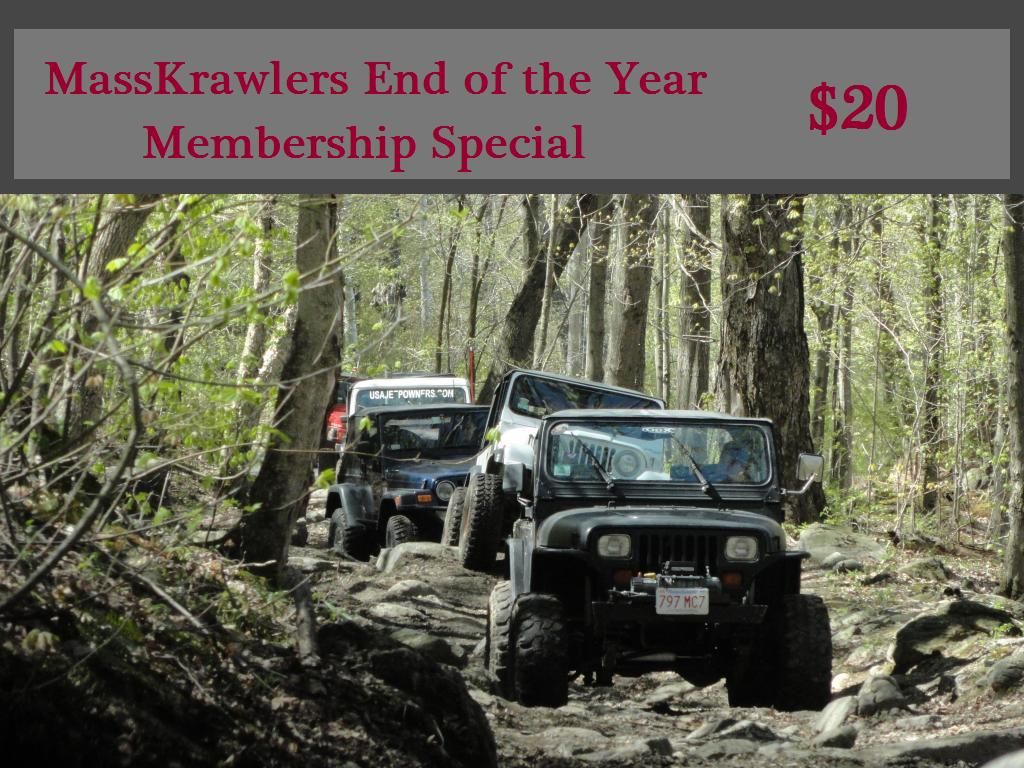 MassKrawlers is finishing up another great year of wheeling and exploring new england.
If you are interested in joining a club, there has never been a better time!
For the month of December 2013 we are running a special membership price of $20.
On January 1st 2014 the price goes up to $40 for the year.
We usually have at least one trail run a month and durring summer months it is usually more. We also ocassionaly have meet and greet events in central Mass.
Thank you, and maybe we will see you on the trail!