This event is now less than 7 weeks away!!!
We spent a day last weekend working on the trails and cut a new "difficult" trail option. Its pretty steep. We are going to
require
at least one locker, front/rear tow hooks, and airing down to 15 psi or less. Tire size of 33 or greater is highly recommended. Most of the obstacles have multiple lines with some harder than others. We will have rigs with winches stationed at all of these locations in order to keep things moving along. There will be second trail option for stock rigs and most likely a third trail that will also be suitable for less built rigs. The facility has an (insane) dirt hill climb but its going to be an event-day call.
Here is a picture of the venue taken from atop the hill climb: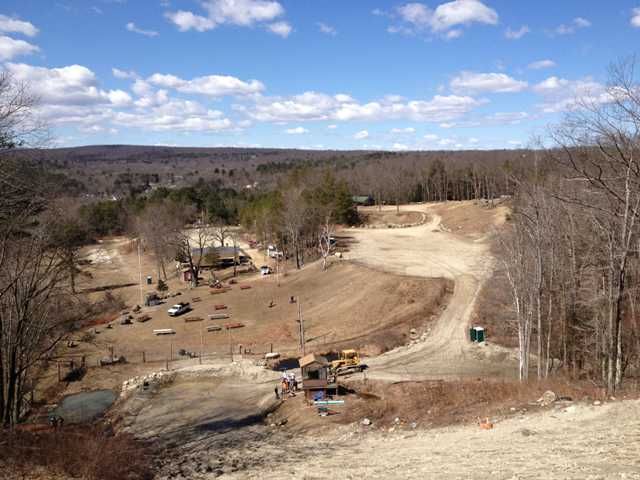 Here are some pictures from the difficult trail. As everyone knows, pictures never do a trail justice. Our test guinea pigs were bouncing off the rev limiter to complete some of these climbs and had to winch a couple times. Once we run the trail a few more times and clear off the decaying leaves traction should improve: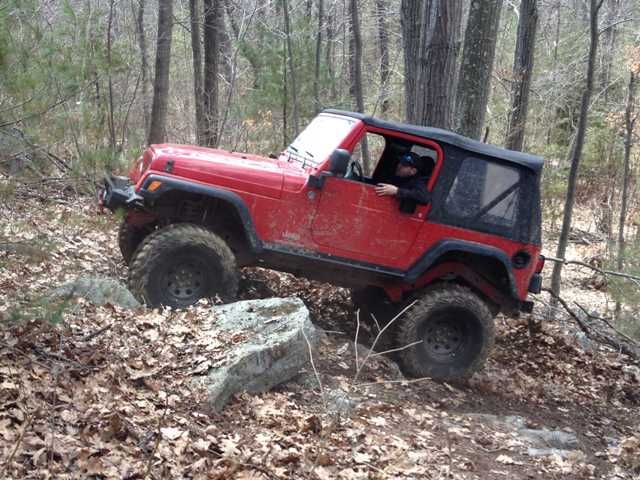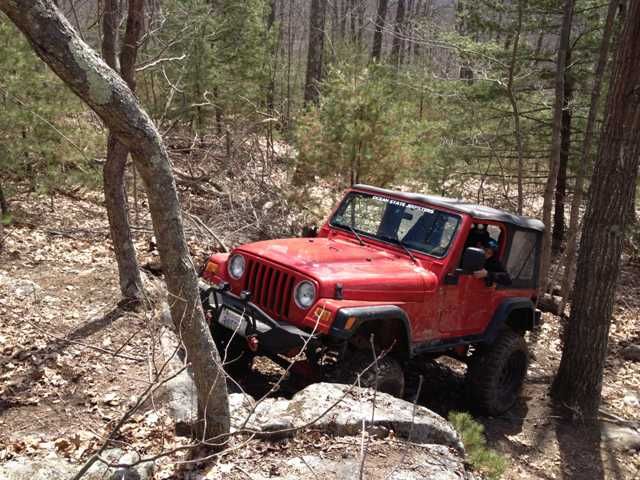 These rocks are the "entrance" to the difficult trail. Any rig that cannot make it over will be redirected to the easy trails: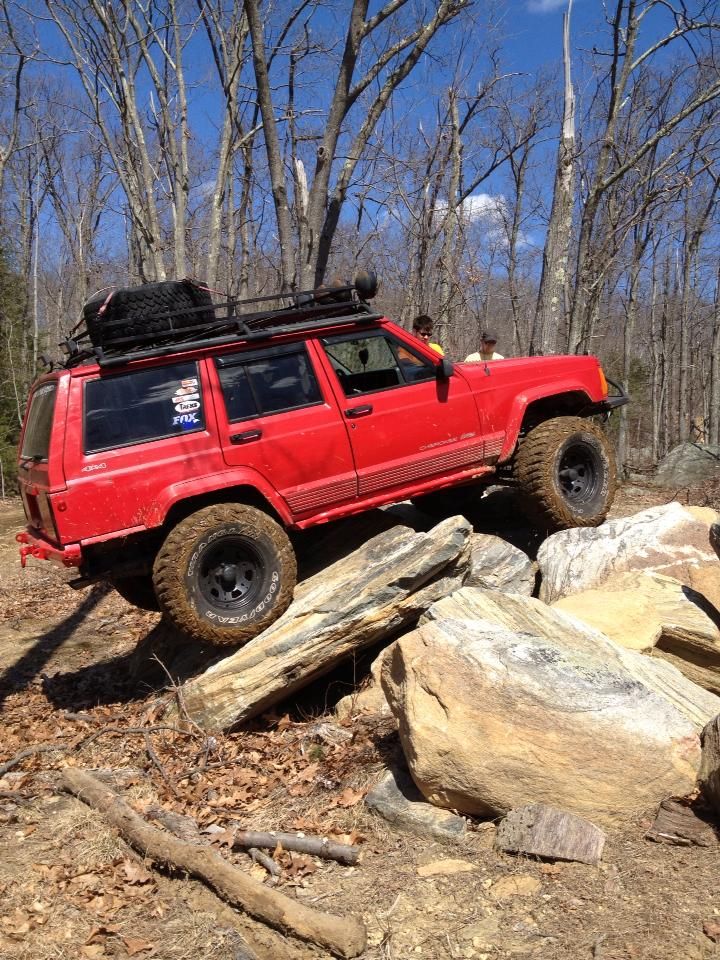 We are building a 30 degree RTI ramp which will be at the event: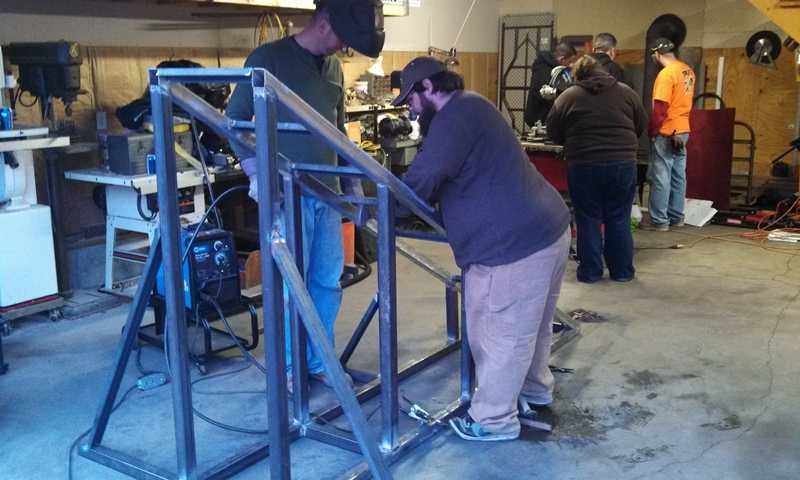 This is going to be a day for the record books. Don't miss it!!