Red Grand Cherokee in Bridgton.....
---
I caught this out of the corner of my eye pulling into Hannafords parking lot in Bridgton this weekend. It was parked at the end of the parking lot all by itself..(employee parking maybe?) I live about 2 blocks from Hannaford's.
The picture does not do it justice.. this jeep is very nice! If its yours, you probebly know good places to wheel out here. Drop me a pm, theres a few other people here looking for places around Bridgton.
Thanks..
-Dez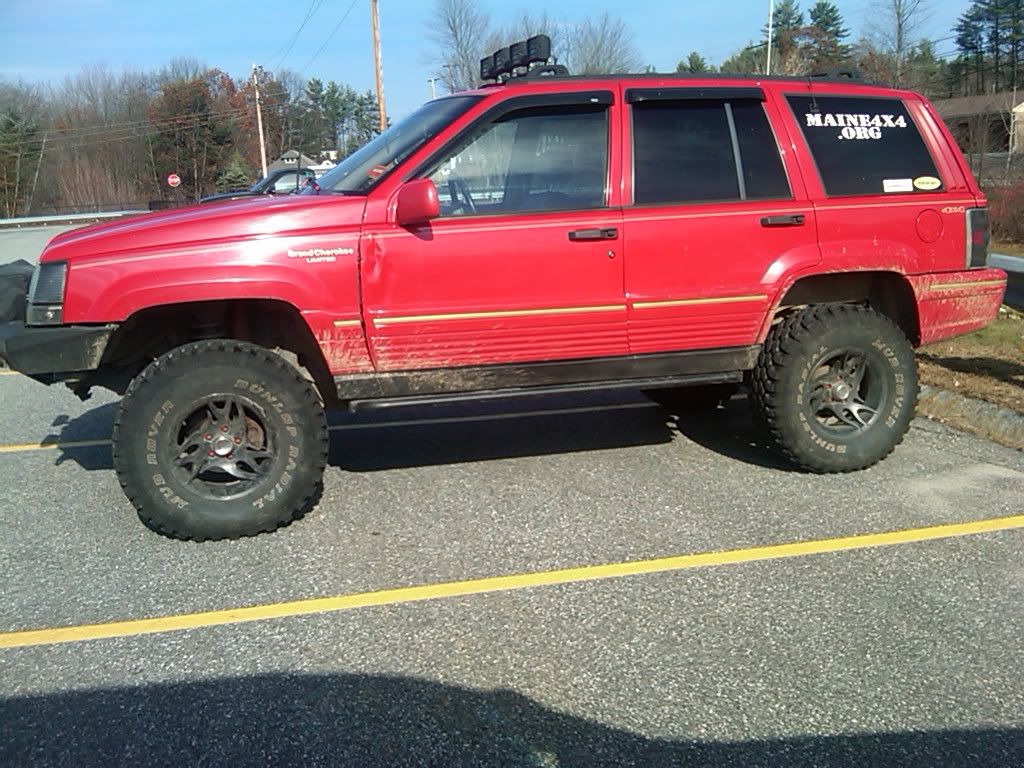 __________________
I dont always check my Facebook...but when I do ....I prefer Dos Equis. Stay thirsty my friend.
Sand is for people unable to navigate objects.
1st Jeep I ever drove or worked on.....the M151A2.