Alright folks, this event is about a month away. We are hoping to raise $2k for a donation. 4W2H tries to buy a lot of expensive equipment for the Warriors, so please do what you can even if you canít make it.
We have Paypal or Square Register set up for payment and we also have the following T-shirt contest: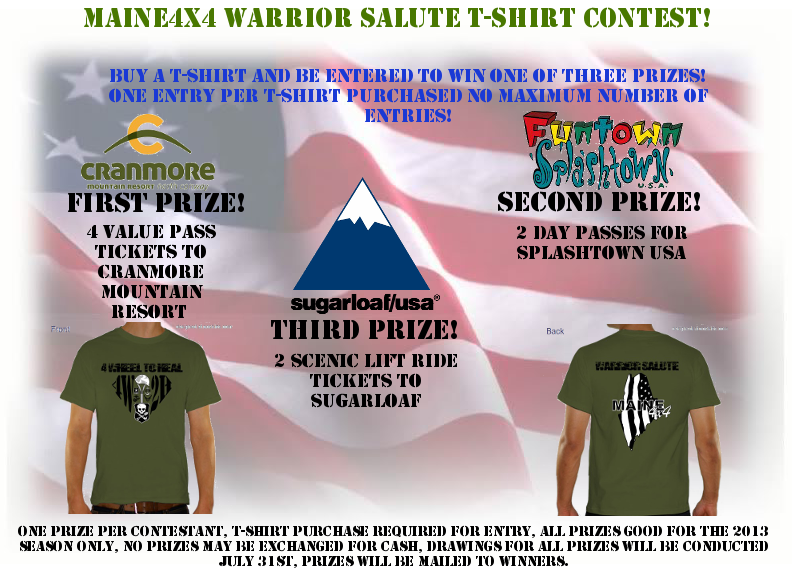 Hereís some better pics of the T-shirts. These are $20, just let me know what size you want.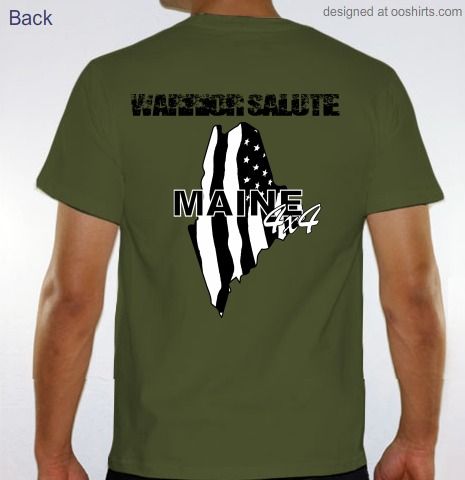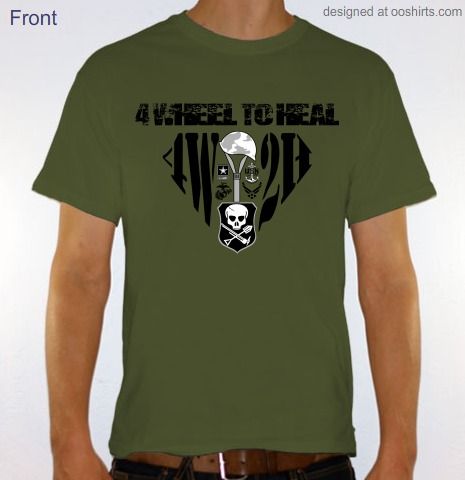 We also have some great gifts.
L/A Harley in Lewiston Maine has a $200 gift certificate.
Cabelaís has donated 4 - $25 gift cards, 10 kids fishing poles and a bunch of coupons
Superwinch has donated some 40% off coupons
Funtown Splashtown USA donation
RaveX Performance donation
A to Z Landscaping LLC donation
Margaritas Mexican Restaurant
Pam Payeur from the Warrior Legacy Foundationís Wounded Heroes Program of Maine is very excited to have 6 of her Warriors attend.
We have stickers too! $5.00 each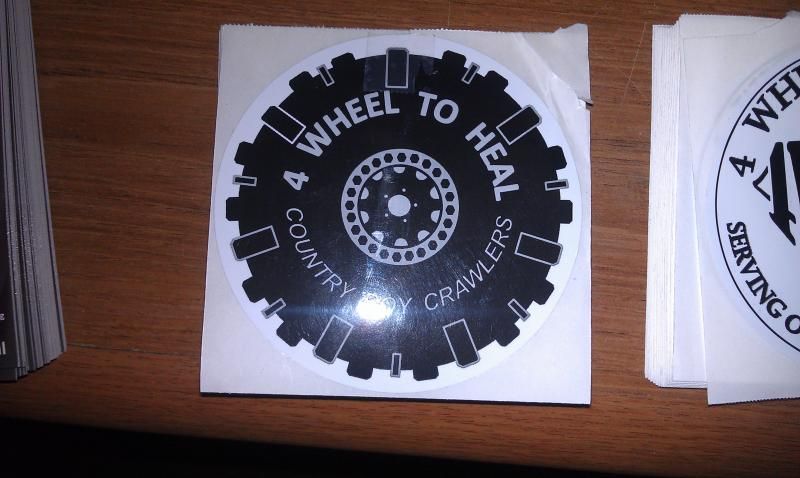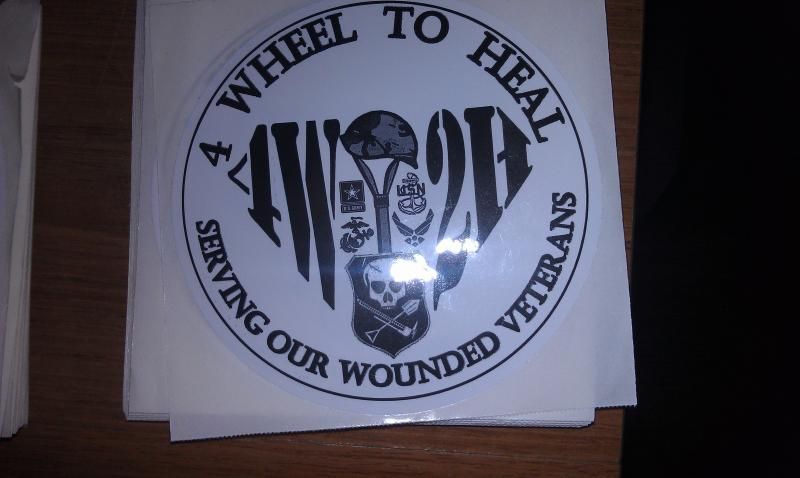 And some flyers: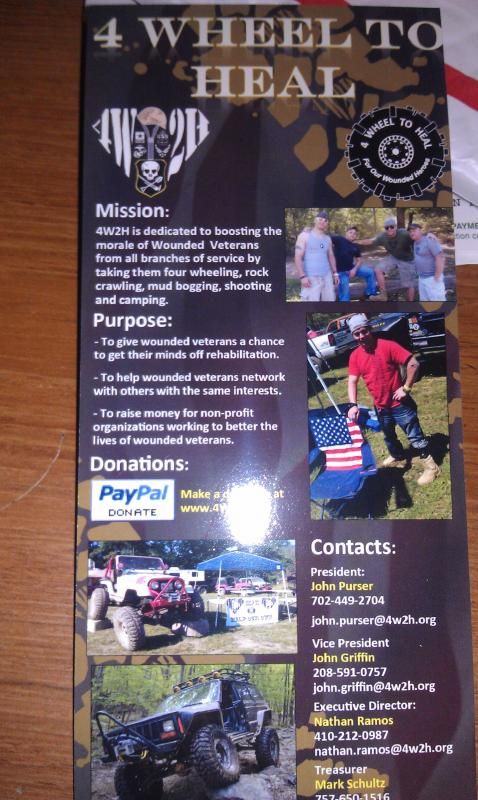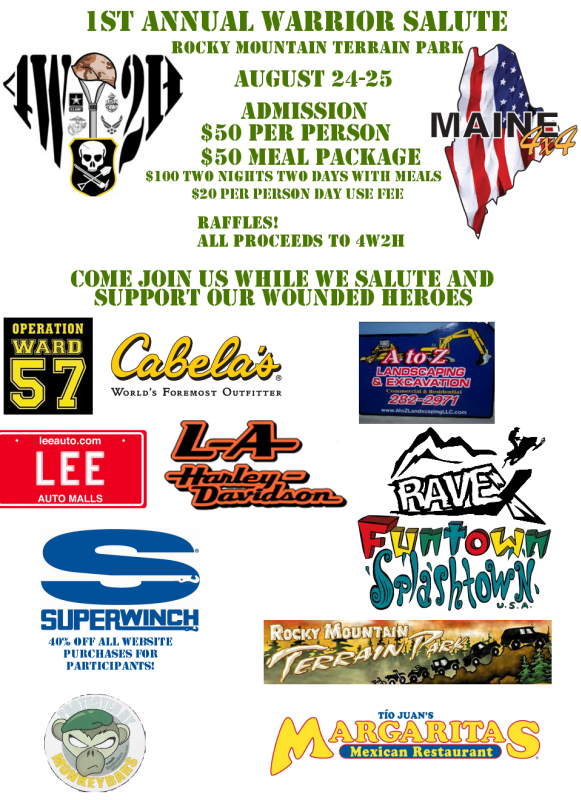 We are having our final meeting next Saturday. Iím hoping we can figure out how to get music for at least one evening.
Any questions, post up or send me a PM
THANK YOU!!!