Sorry for the short notice. Trails are located 15-20mins from Peterborough. For more info or to sign up use the email provided. Thanx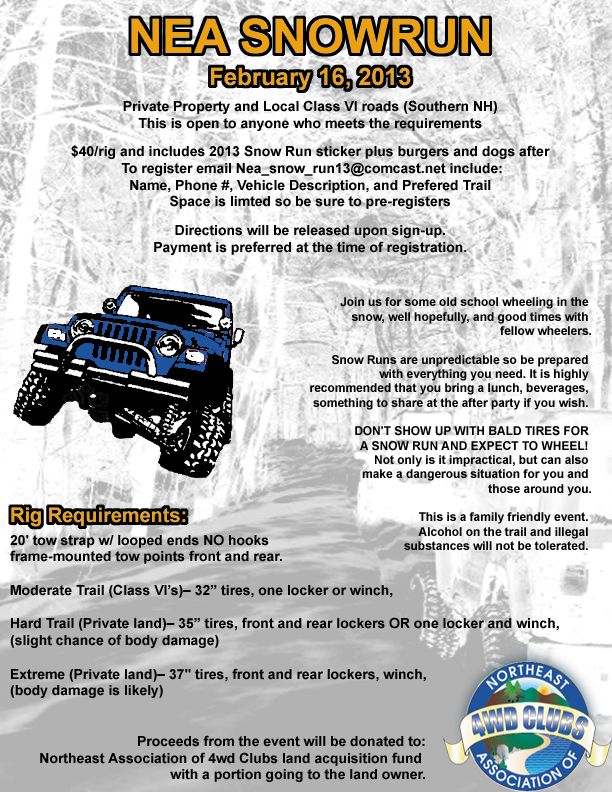 NEA_Snow_Run13@comcast.net
*We are advocates of safe responsible Offroading and with that said anyone caught drinking alcohol or using illegal substances while wheeling will be asked to leave.
DON'T SHOW UP WITH BALD TIRES FOR A SNOW RUN AND EXPECT TO WHEEL! Not only is it impractical, but can also make a dangerous situation for you and those around you.
__________________
97 TJ 4.0, AX15, Back halfing w/ tons and 4?s
Stop by and check us out
Western Mass 4x4
or Check us out on
Facebook
and be sure to stop by and like the
NEA4WDC
while your there.