Solid trip. Considering a spring hanger nearly off the frame on one rig and our late light axles problem, we covered some pretty good terrain.
For anyone wondering what a precarious place to break looks like:
When you are here: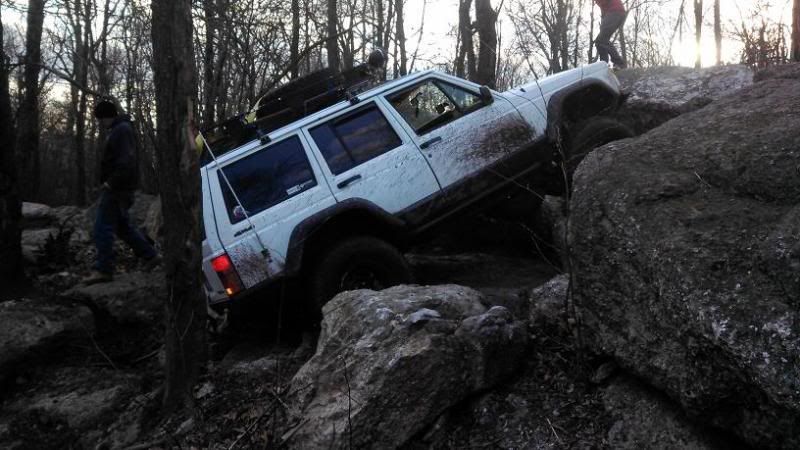 and this happens:
Took two winches, a high lift, jack stand, and a real solid showing of redneck engineering to get the XJ out of that!