Registered User
Join Date: Dec 2007
Location: Lancaster
Posts: 472
There is wheeling spots up in Treverton and Mt Carmel PA up US81 bout 1/2 hr above rausch but its private and free. You need to go along with someone who knows the area though. We should be going up again soon, Ill let you know when if you like.
---
Quote:
The 4.0 is like that fat guy who will eat mac and cheese that has been on the stove for three days; eats it and wont look back!
2004 TJ X
5spd, 30-Aussie locker and Chromo'd, 44-lsd & disc brakes, 4" Currie lift, Anti-rock, 1.25" bl, UCF 1" skid & Lo-pro mount, AA SYE, JKS MML, ZJ V8 Tierod, JKS Trackbars, smittybuilt winch w/ synthetic line,
Caravan fuel injectors
, CAI, TB spacer, flowmaster 44 2.5", 35x12.50x15 km2, 7" fenders, uniden cb
Registered User
Join Date: Jul 2012
Location: New Oxford
Posts: 107
Quote:
Kris how bout a pic of your JK maybe I have seen it around
not the best picture, but here's what she looks like this morning, mt zion will install the lift the 19th or 20th
Registered User
Join Date: Jun 2010
Location: York
Posts: 961
Quote:
interested in this info I am
wait a minute im in hanover O-o
I can valge for showtime's work he has helped me out tremendously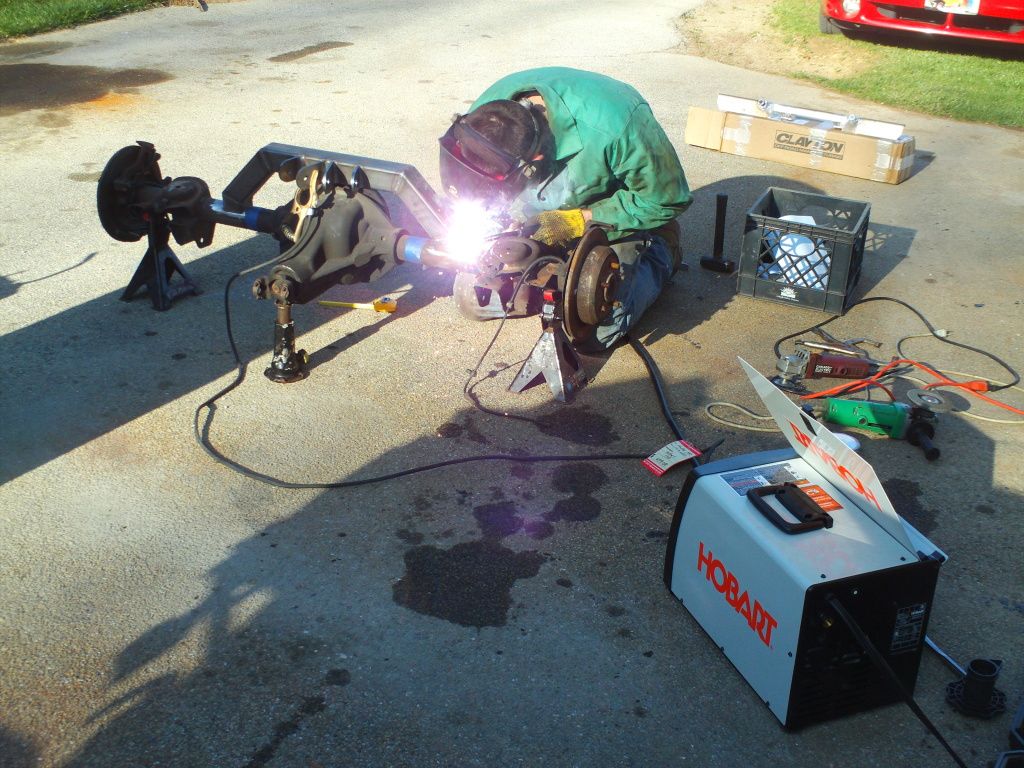 Thanks squazz lol. I mean Hanover as a whole the wheeling scene doesn't have a whole lot of hot spots.
---
--1998 XJ "Mater"- RIP

2000 XJ--- 4.6 stroker. Saved from the grave- everything swapped or modded. I hate this thing :)
Registered User
Join Date: Sep 2006
Location: Bristol,PA
Posts: 588
Quote:
mj sounds cool, what came with it?
Red shortbed MJ with new RE 3.5" lift and 31" BFG AT's. Color matched cap.
Nice rig.. needs a touch of cleanup.
Registered User
Join Date: Jan 2008
Location: thomasville pa
Posts: 6
Hey guys I'm located in Hanover as well. I'm definetly lookin to make it to Rausch creek or another place hopefully weekend after labor day. My buddy has a stock xterra and I have a jk unlimited and we want to get out on some trails. So if anybody is interested lets get a ride planned.
Registered User
Join Date: Dec 2011
Location: wilkes-barre
Posts: 228
Wilkes-Barre - and not much going on, we go to bear creek sometimes
and some mud holes by the river but haven't been out as much as i wanted to be this summer
Registered User
Join Date: Nov 2010
Location: Deleware Co.
Posts: 381
Quote:
Hey thanks for the invite, gonna get the lift on first before i go out wheelin', liked your build, check with me next month
Hey now, Headed up to Rausch again on Saturday the 13th with a few jeeps from my area if you wanna' head out. SOrry for the short notice but I just remembered about you. I'm not on the forum a whole lot these days.
Lemme know.
---
Work in progress . . .My build
To view links or images in signatures your post count must be 10 or greater. You currently have 0 posts.

Registered User
Join Date: Jul 2012
Location: New Oxford
Posts: 107
were actually having family from Indiana and Colorado come down next weekend, send me a message when your wheelin' next. I was at rausch the 29th, mostly did greens and blues, but the jeep didnt do bad at all
---
Yellow Jeep No. 406
Currently Active Users Viewing This Thread: 1

(0 members and 1 guests)
Posting Rules

You may post new threads

You may post replies

You may not post attachments

You may not edit your posts

---

HTML code is Off

---