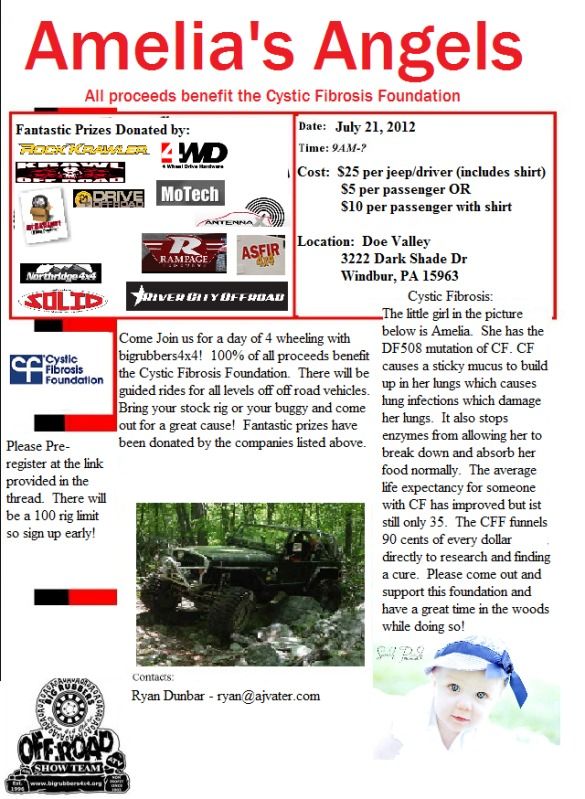 Event Info:
1st annual "Amelia's Angels" Cystic Fibrosis benefit ride
Event Date:
July 21, 2012
Event Location:
Bigrubbers4x4 - DOE Valley located in PA (property directions are coming)
Cost: 25.00 per jeep/driver (includes Tshirt)
5.00 per passenger or $10.00 per passenger with tshirt.
Due to the layout of the trails this ride will be capped at 100 rigs. This is to make sure that we have ample room for everyone to get a good day of wheeling in. Please pre-register at the link provided above. Additional tshirts can be purchased simply by adding a passenger. please just put "extra" in for their name.
http://www.brownpapertickets.com/event/251200
I'm pleased to announce that we are going to be doing a benefit ride for the Cystic Fibrosis Foundation.
Some of you may know that my 11 mo. old daughter has the delta f508 mutation of cystic fibrosis. The average age of someone with CF is 35. While that's an improvement over a few decades ago when most didn't live to be teenagers, it's still not good enough!
There have been recent advancements in the race to find a corrector for CF. Recently one has been found for a different mutation! it only applies to 4% of those with CF but it's a HUGE step in the right direction! it also is giving validity to the research that's being done. Cures follow research, research follows the money. So this ride isnt' to raise awareness. It's to help find a cure!
Big rubbers 4x4 has GENEROUSLY offered the use of their property at no fee! so 100% of all the proceeds will go directly to the Cystic Fibrosis Foundation! This is a private off road club so the only time you can wheel it is during their benefits!
Details will be added to this initial post as well as cost, events, and prizes. But it will be a very affordable ride and we have some great prizes headed our way!
In case you've never seen a pic. Here's my daughter Amelia: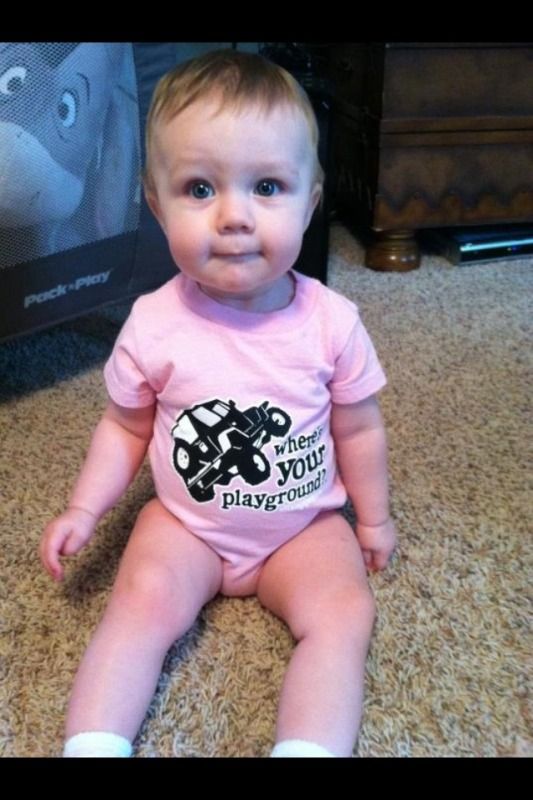 Posting on JKO: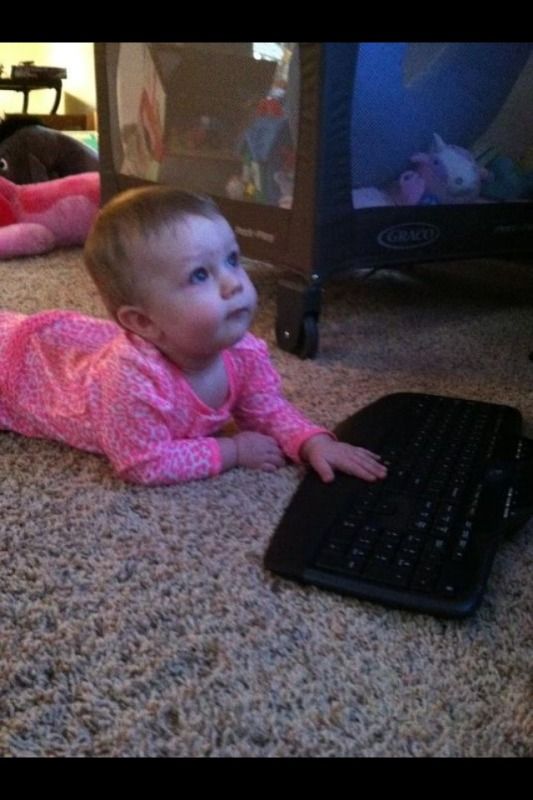 and more importantly to you guys.. check out some of the wheeling at this property!!!!!
There's mud too if that's your thing: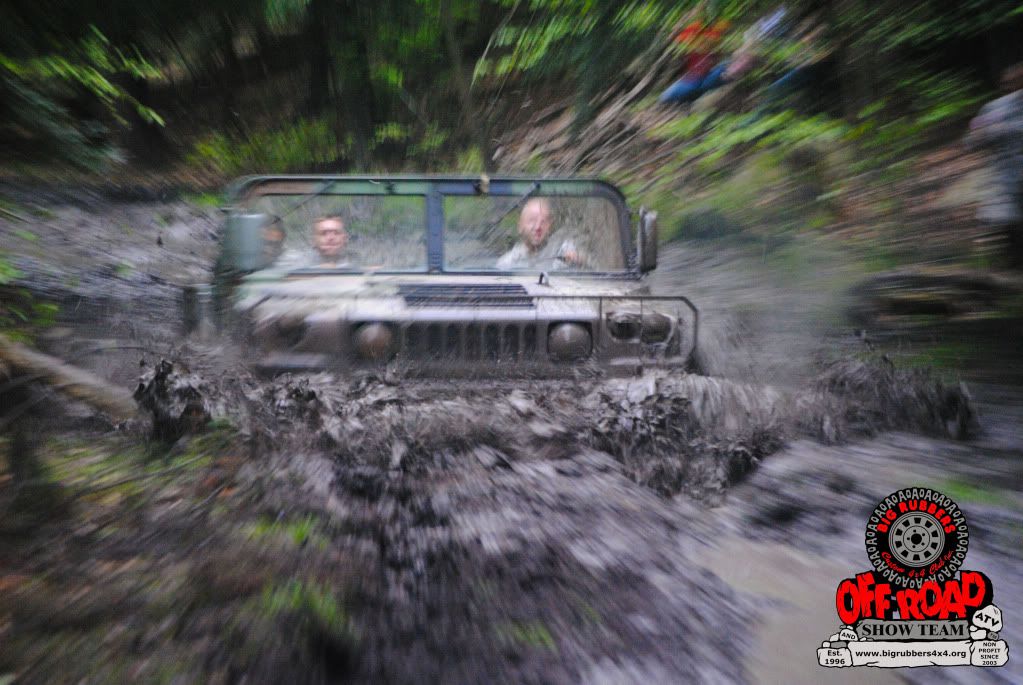 Stay tuned for updates!!!!