Registered User
Join Date: Mar 2011
Location: Baltimore
Posts: 253
I understand they were doing us a favor letting us come up (for free) and that they arent familiar with us or our rigs abilities. My main problem was that, as you said, he was very emphatic that I shouldn't try basically anything we did that afternoon, and when I brought to his attention that I had a problem with that he was completely unwilling to offer any sort of alternative. That's my main problem. I told him point blank that I refused to believe that there was just the access road and trails where you HAVE to have lockers and no middle ground and he just shrugged his shoulders at me. That's all I was asking for was something in between a 2wd access road and a "lockers only" black trail and he had no answer.
It's not your fault, and again I appreciate you taking the time to put this together. And as far as missing the morning, I'll take at least part of the responsibility for that because a) I was the one who was a few minutes late and b) as you said, I should've gotten your number, so don't worry about that.
Anyway, I just needed to vent last night, so I'm done talking about this. I'd love to come up again sometime and try some of the trails. Maybe by next time I'll have come up with the money for at least one locker so this won't be an issue anymore.
I Like TATAs
Join Date: Apr 2009
Location: PA
Posts: 949
Personally in the afternoon I think our guide was being really conservative about the locker thing on the Jeep Jamboree trail, I was one of the first in line so ended up taking the easier loop but I ran the whole trail and the trench unlocked and I'm pretty sure I was the smallest Jeep there with only 33's that ran the hard stuff. Now the rocky hill climb in the morning and the rock garden in the afternoon I definetly needed my locker and even the winch at one point due to a lack of clearence.
Here are a few pictures I took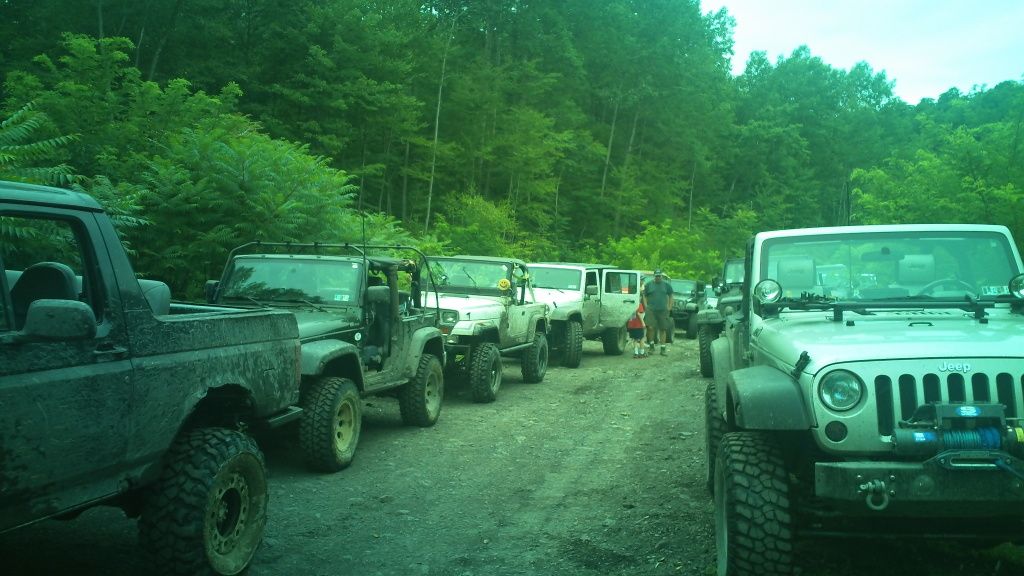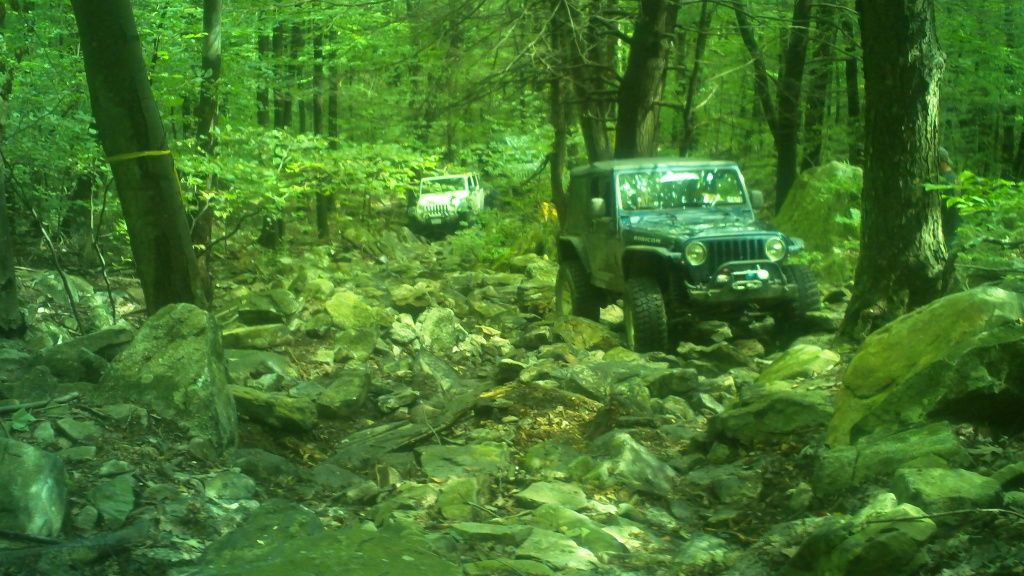 And I found out I can still rock my 7 year old to sleep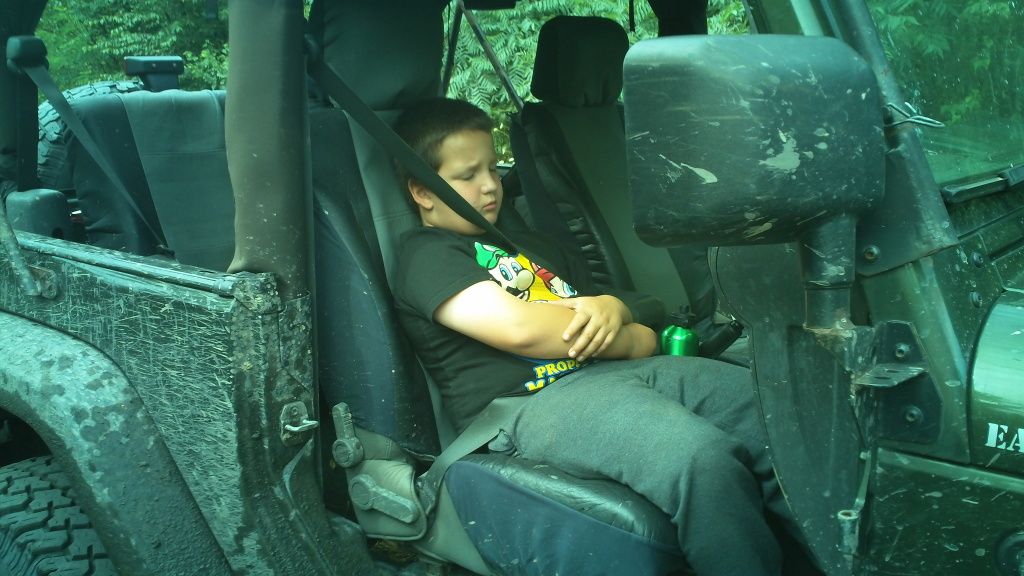 it just takes bigger rocks
Videos are coming
---
8th Annual Topless For TATAs
August 12, 13 & 14, 2016 at Rausch Creek Off-Road Park

I Like TATAs
Join Date: Apr 2009
Location: PA
Posts: 949
Registered User
Join Date: Nov 2009
Location: Pennsylvania
Posts: 71
awesome videos and pics. Man, i want to be back out there....
Registered User
Join Date: Oct 2011
Location: Lititz
Posts: 117
X2, thanks for posting them
---
When the only tool you have is a hammer, every problem starts looking like a nail.
Currently Active Users Viewing This Thread: 1

(0 members and 1 guests)
Posting Rules

You may post new threads

You may post replies

You may not post attachments

You may not edit your posts

---

HTML code is Off

---