Haven't had my Cherokee out since August. It was stock then, I went out to the trails around Broken Bow Lake in the Quachita National Forest, nothing too technical, but fun none the less. Cut a tire a rocky trail and wasn't at all prepared for it and had to drive in the last 10 miles on a flat tire, destroying it in the process, I'm sure we all have stupid newbie stories like that.
Finished up my lift a couple weeks, put a 3" Rough Country lift on it and set of 31x10.50x15 Lemans all terrains on it, not great, but, they were cheap and still have a ton of tread on them.
Anyways, heading out to Bridgeport tomorrow morning. Hoping I'm a bit more prepared this time. Have a spare tire that holds air, a high lift jack, tow strap, and such. So, wish me luck and I will post some pictures and videos tomorrow or Sunday.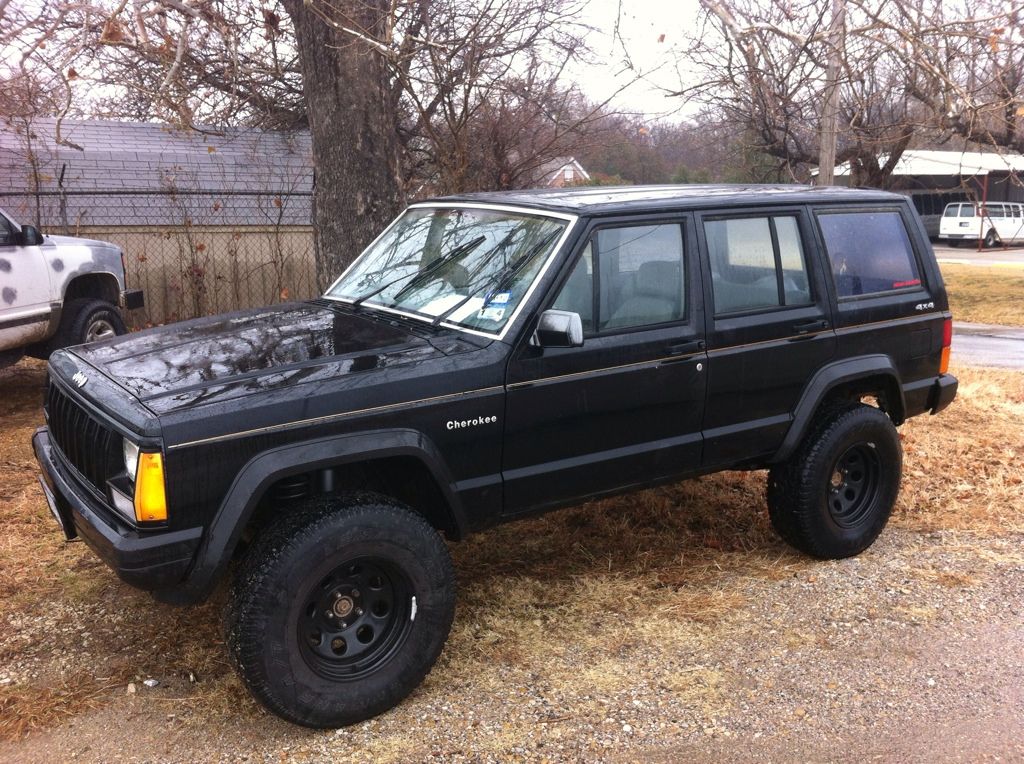 This is what I finished the last 10 miles of my last trip on.....