Blew a rear diff tonight...
Backing out of a space at the rink after my hockey game tonight and BANG!, not more move-e... fwd or backwd... Put in four and limped out of the lot to find this: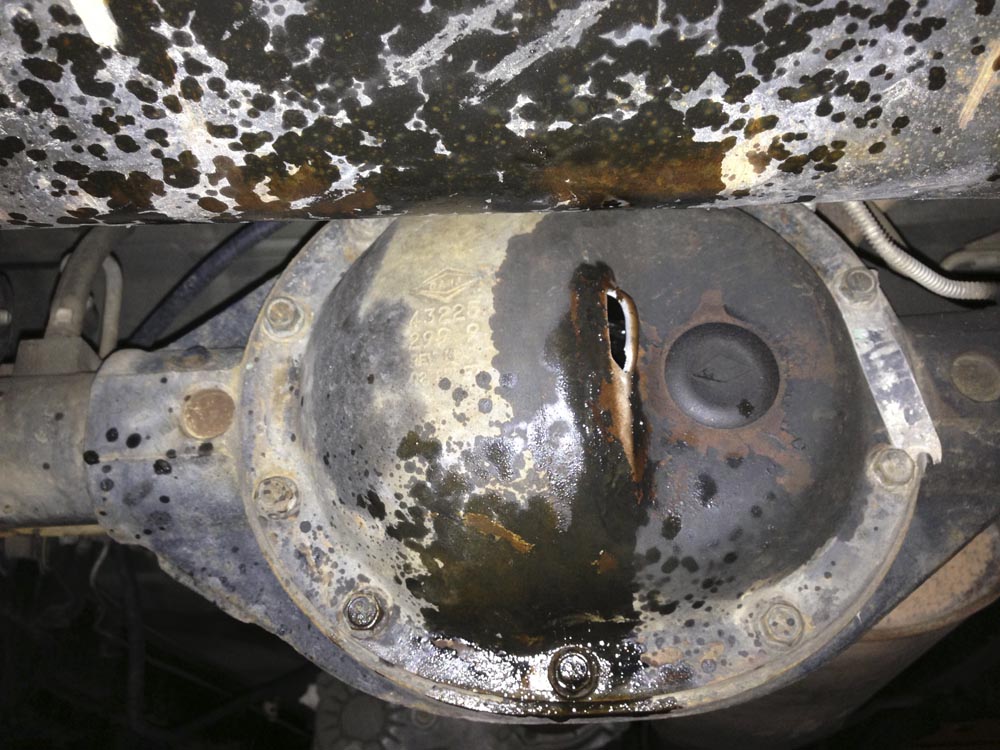 Now I need to find a good/reasonably priced shop here in south Denver to have some work done I guess. I had a light pop Tuesday coming home from work and was going to pull stuff apart tomorrow to check it out, but it beat me to the punch. I'll yank the cover tomorrow and pull the parts out so I don't tear up anything else. but I'm absolutely open to reccos for good places near Highlands Ranch.
MUCH thx in advance,
Gritz
UPDATE:
new pics...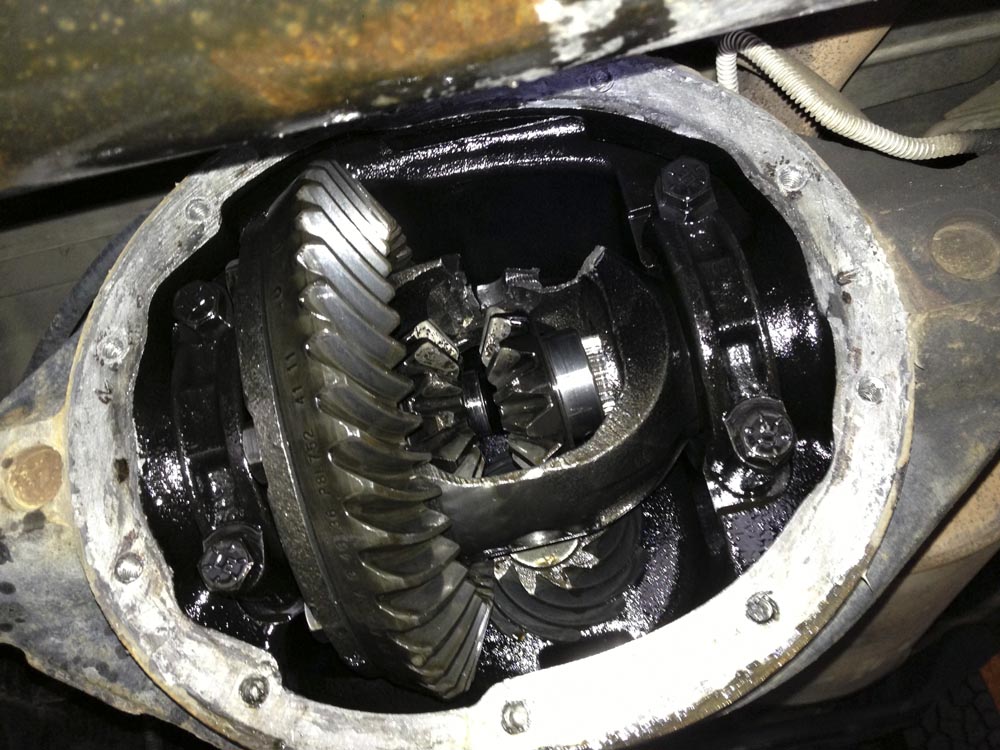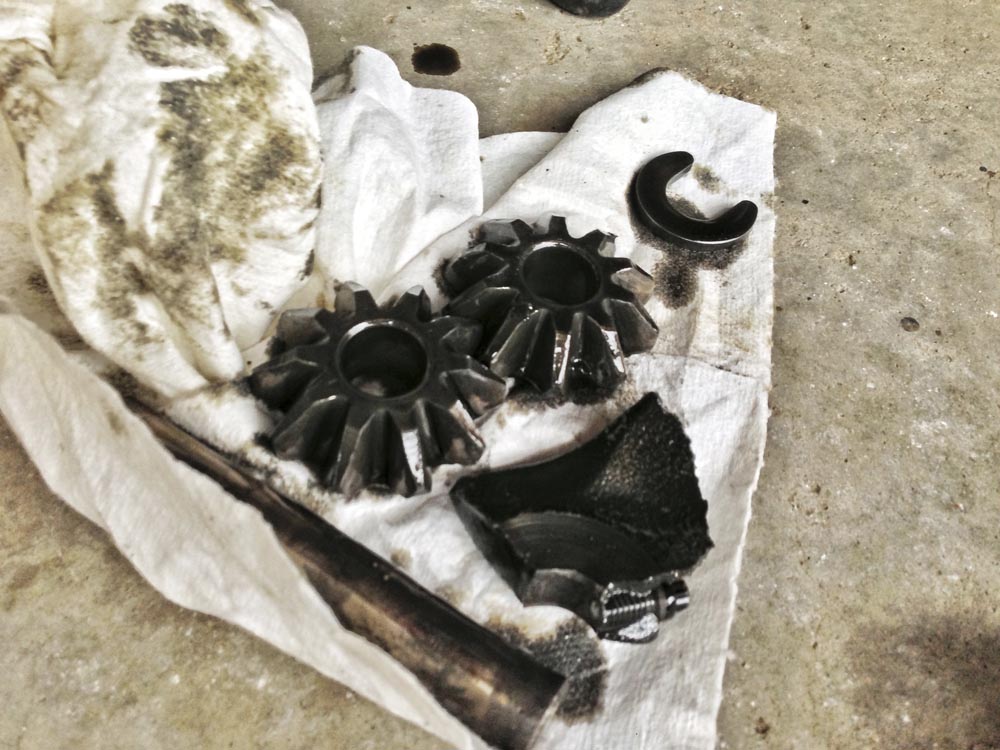 Not a ton of pieces. I don't know how bad the back of the gears are chewed up, but from what i can feel, they're in pretty good shape. Anyone want to guess @ how much I should be looking at to fix her???