I just got back from doing the final inspection on Leslie's Jeep and I have to say they did a REALLY good job. all of the lines match up perfectly, the color matches exactly, the gaps are all perfect. They did a really good job.
Right after accident: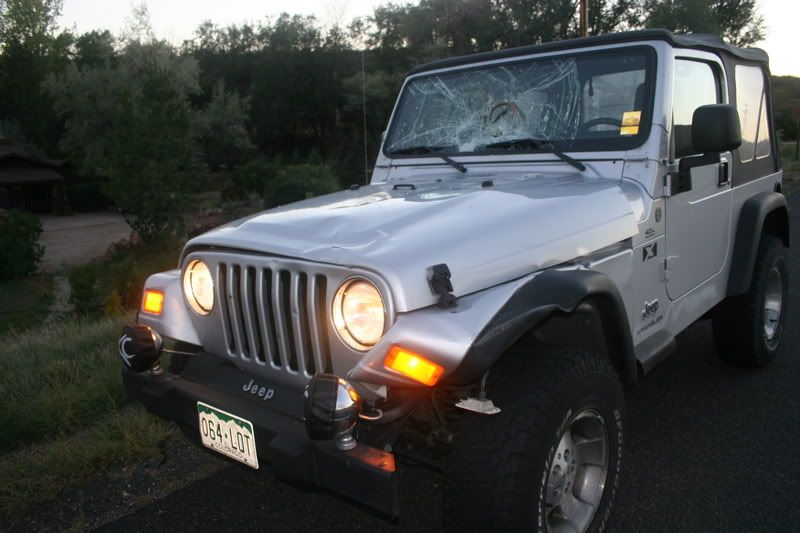 During Work:
Final Product: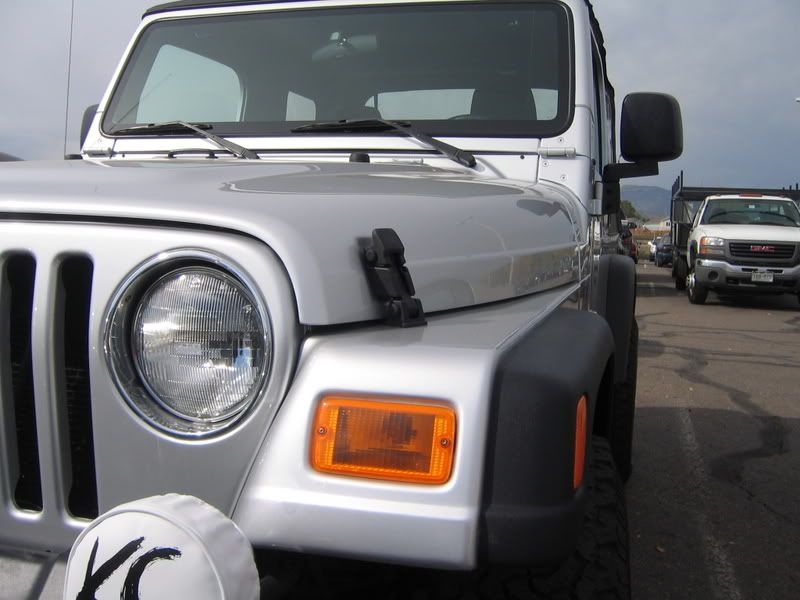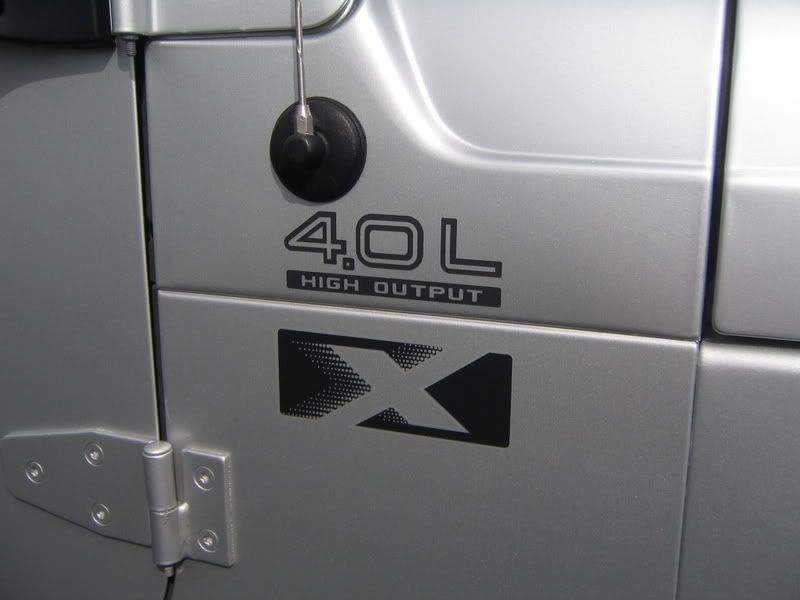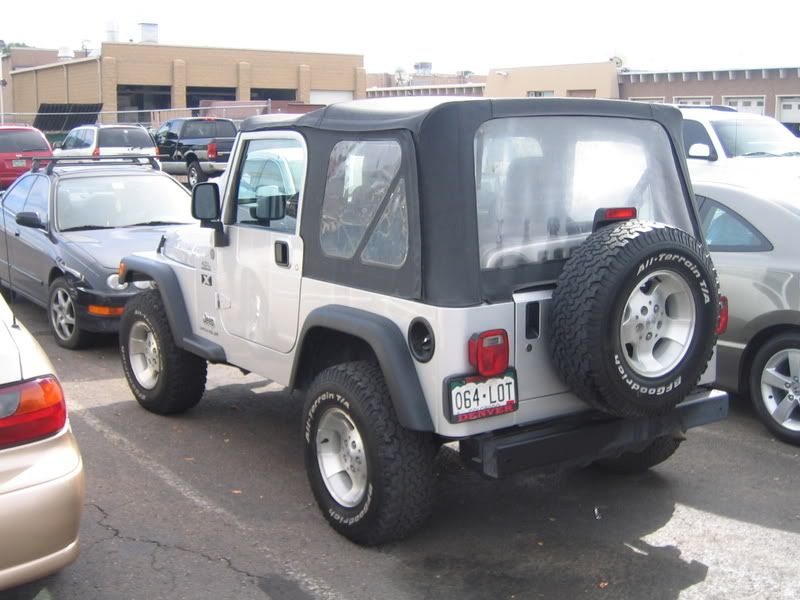 And yes that is the old grill in the back behind the back seat. Hooray Garage Art!!!
Leslie hates the KC covers they got her so looks like the old black ones go back on and these will be the ones I have to work with for now. We have the old KCs too so I just need to wire them up at work and buy a new lense and I'm all set with some KCs now too!