Lifted the WJ Today....
---
Finally got around to installing the Rubicon Express 2 inch BB on Leslie's new WJ today. I have to say, that was the easiest lift I have EVER installed. Easier than the BB on my old 94 ZJ, easier than the BB on my TJ when I still had it. This was CAKE! Took me a grand total of 2.5 hours to do the complete BB and new shocks all the way around with Leslie's help (mostly jacking up the axle where I asked her to, and stepping on the axle to droop it enough to put the springs back in. I didn't even have to use the spring compressors, because as soon as I disconnected the old shocks and the sway bars, the axles drooped like another 4 inches on their own! The only frustration I had is that whoever installed the junk shocks that were on there, tightened the lower shock bolt on the rear shocks so tight that I was bending ratchets trying to get it off, and then the new shocks wouldn't fit back in until I pryed the mount open because they actually had bent it.
And boy, let me tell you, my new BluePoint (SnapOn's cheaper cousin) racheting open end wrenches made securing the top of the front shocks super easy.
Here are some shots, before and after. Then of course she wanted to wash it and make it all pretty afterwards (sorry the pics aren't super good, her old Canon point and shoot is on its last legs, so these were taken with my HP which isn't a real nice camera, but it was free so I'll take it)
While I'm in working on it: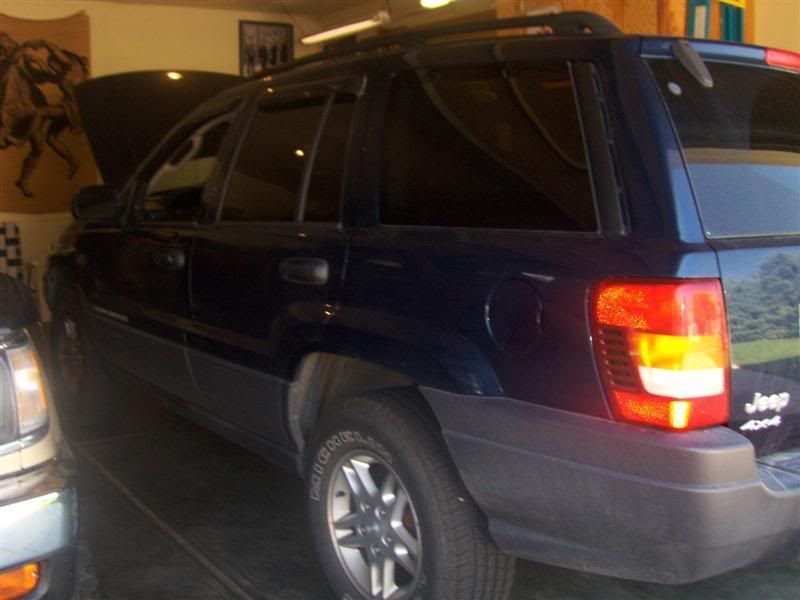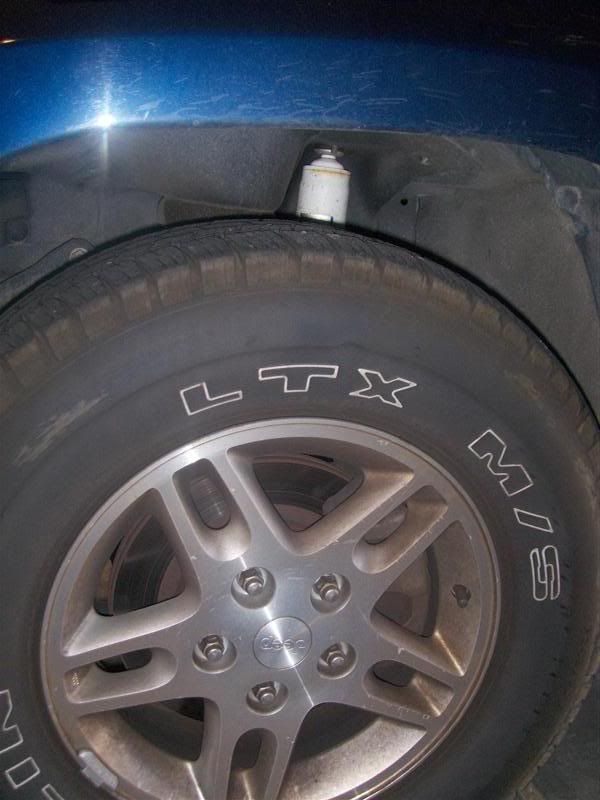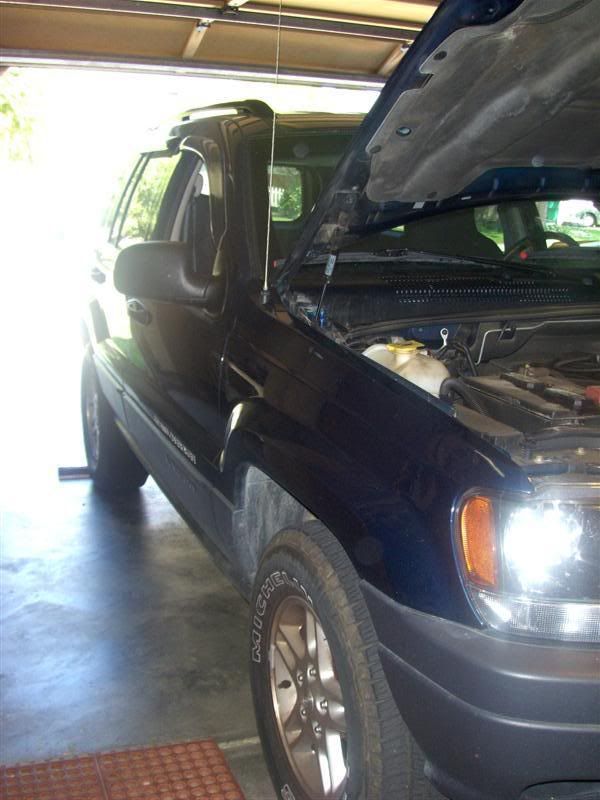 Final result, all washed up and with new stickers (extra horse power)