The Mountaineers, Trailridge Runners, Big Thompson Four Wheels, and a few guests accomplished a lot at the Kelly Flats Trailhead today.
Started off seeding areas that had been recently graded to improve drainage of the parking areas.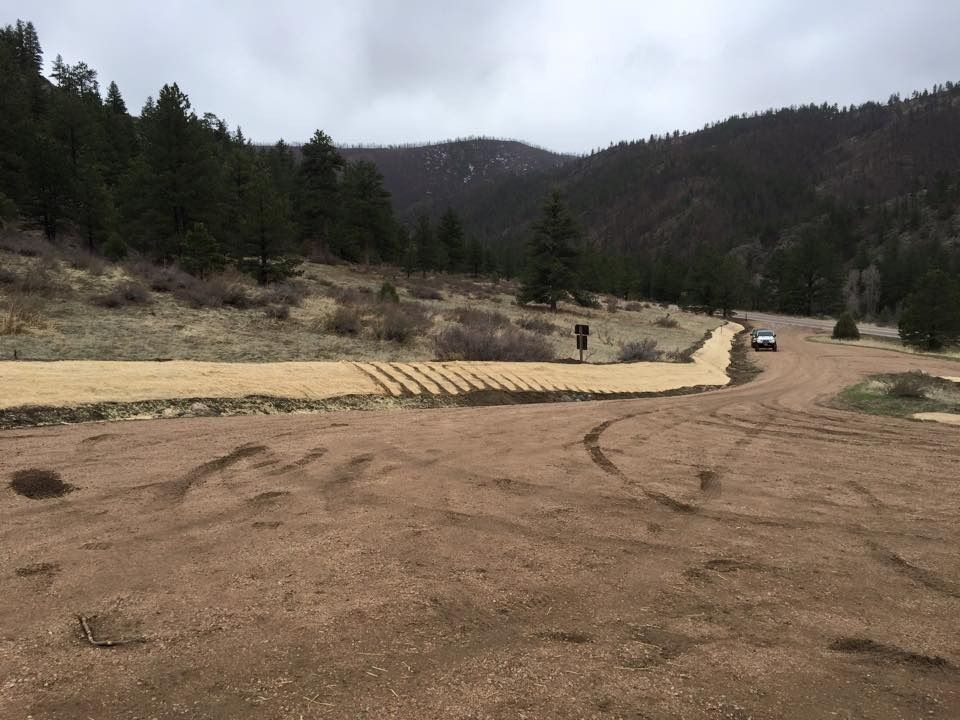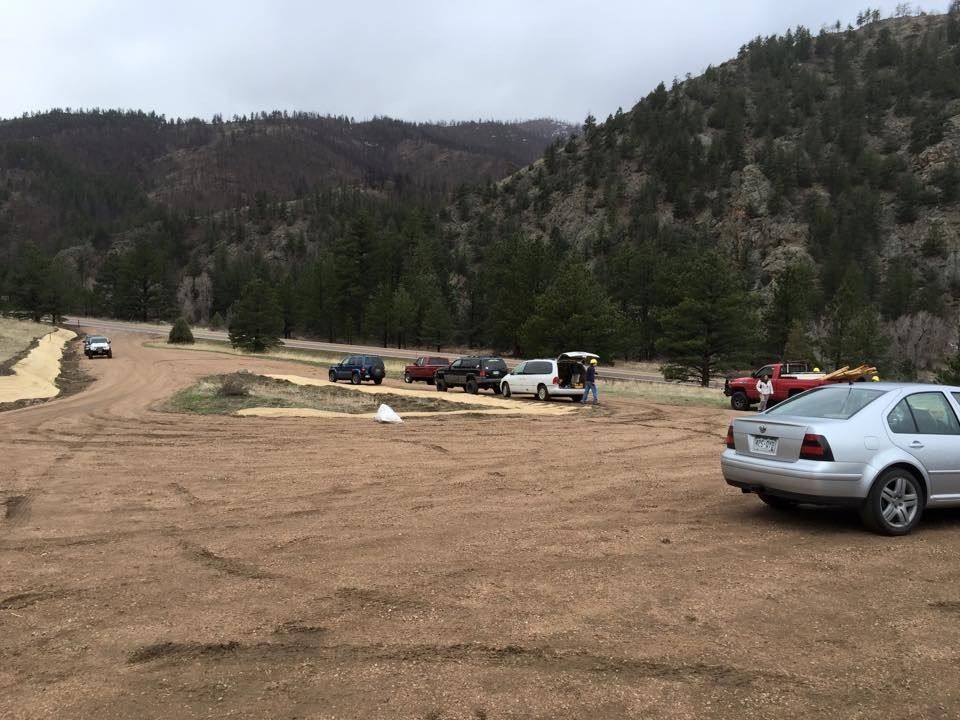 While that was going on we started building the "bucks" for the buck and rail fence.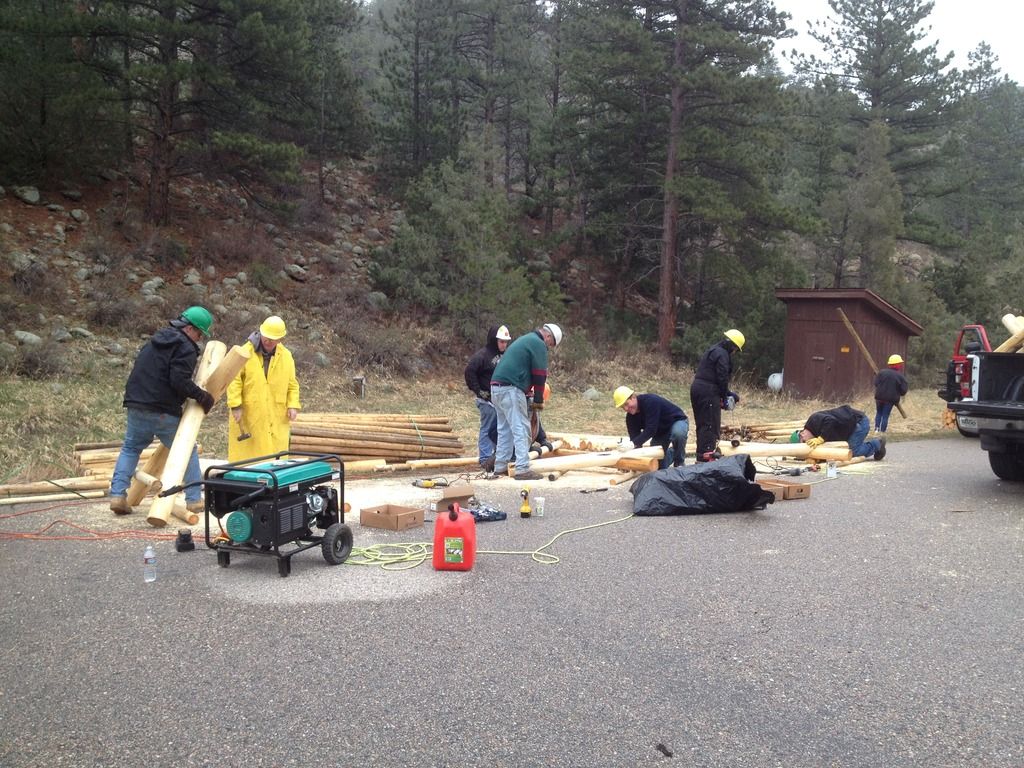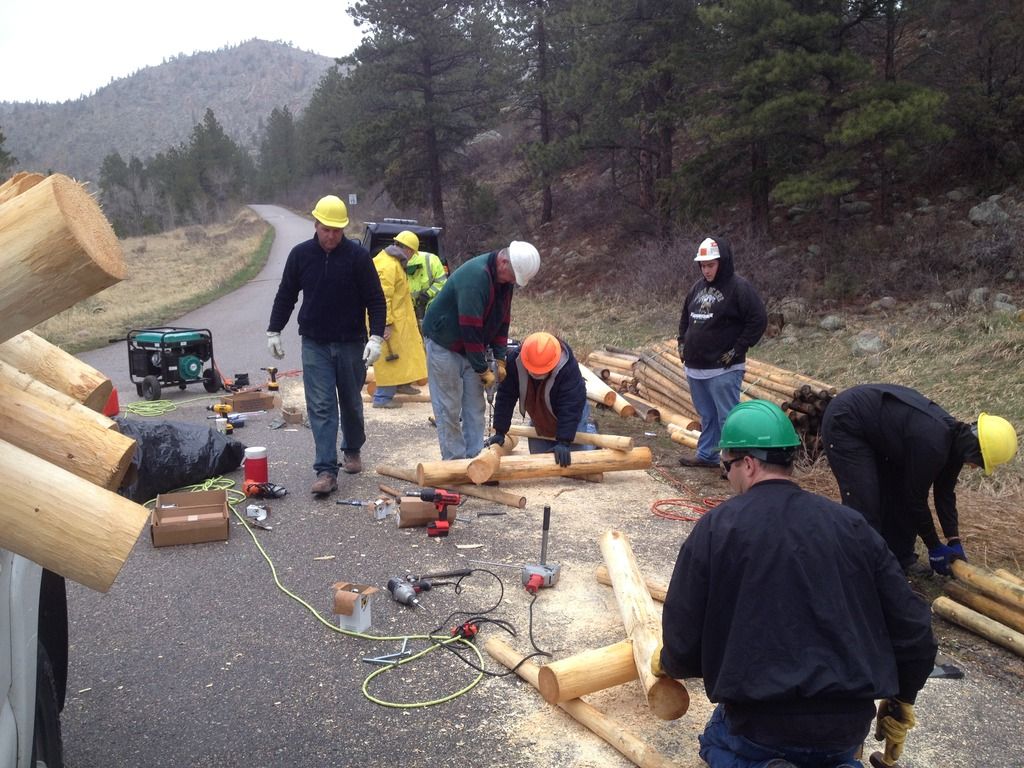 Then we started putting the fence together.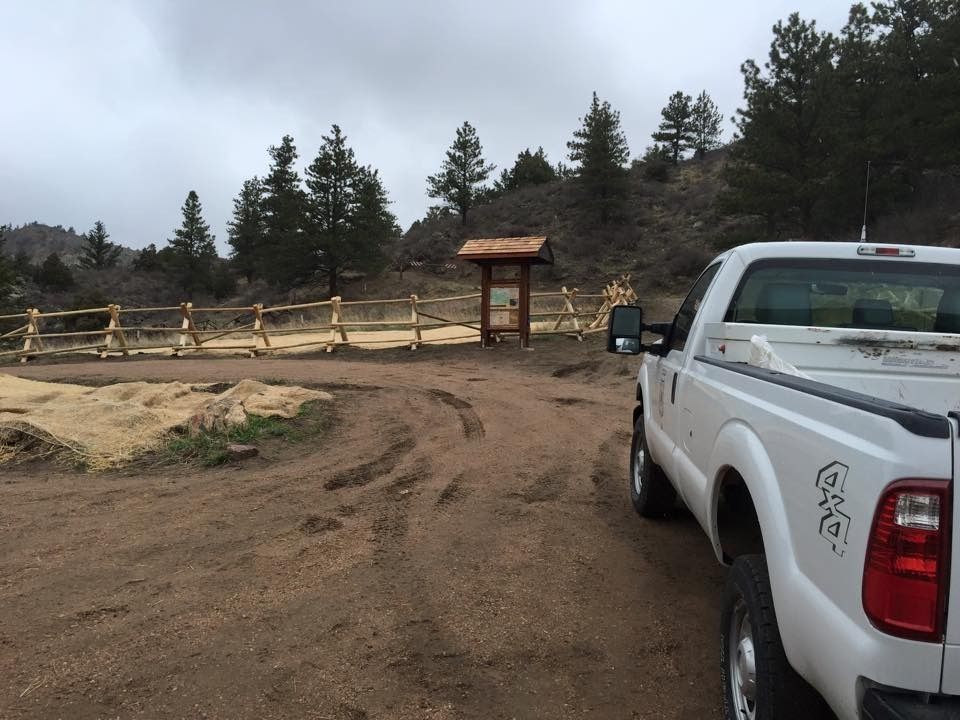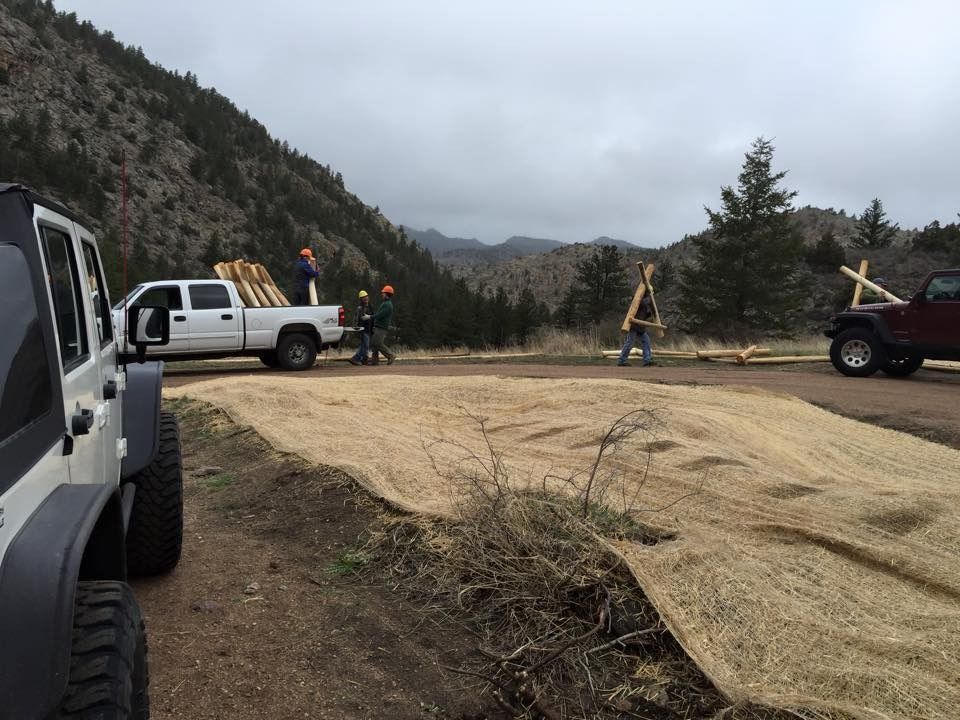 Lunch break- hotdogs, chilli, chips, BBQ beans, and potato salad.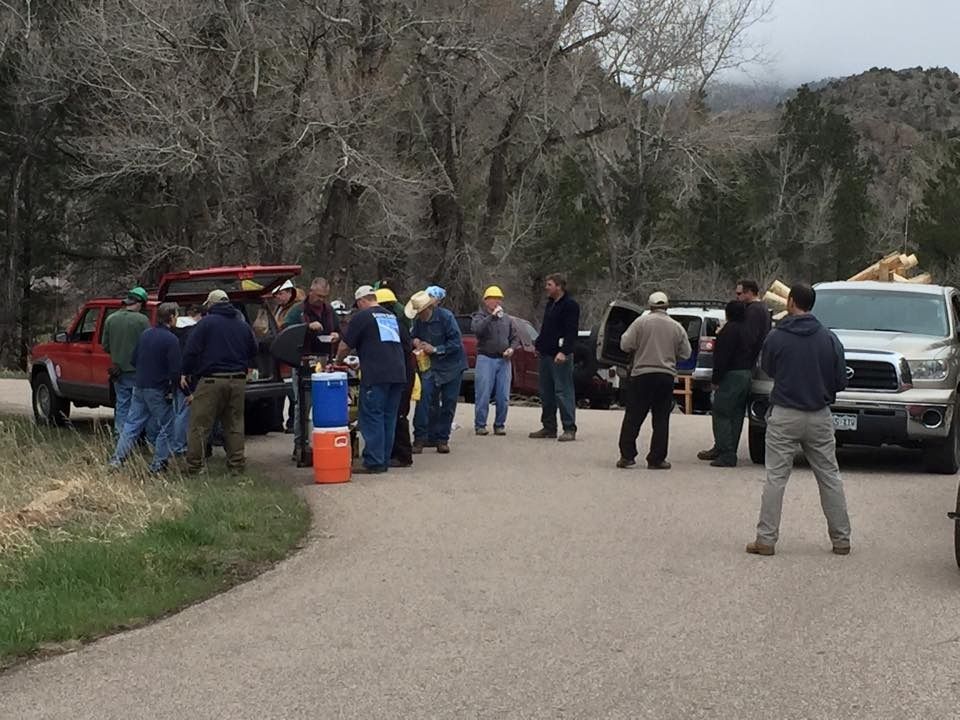 We had enough people (about 40) that work progressed quickly.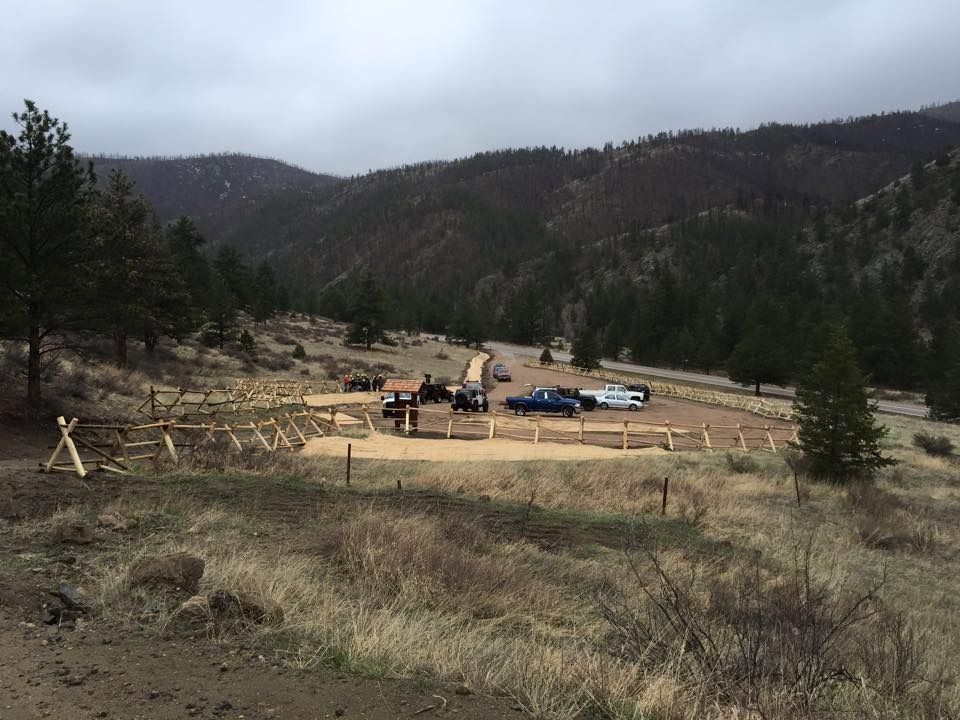 The Trailrifge Runners have a nice military trailer to haul tools and a generator.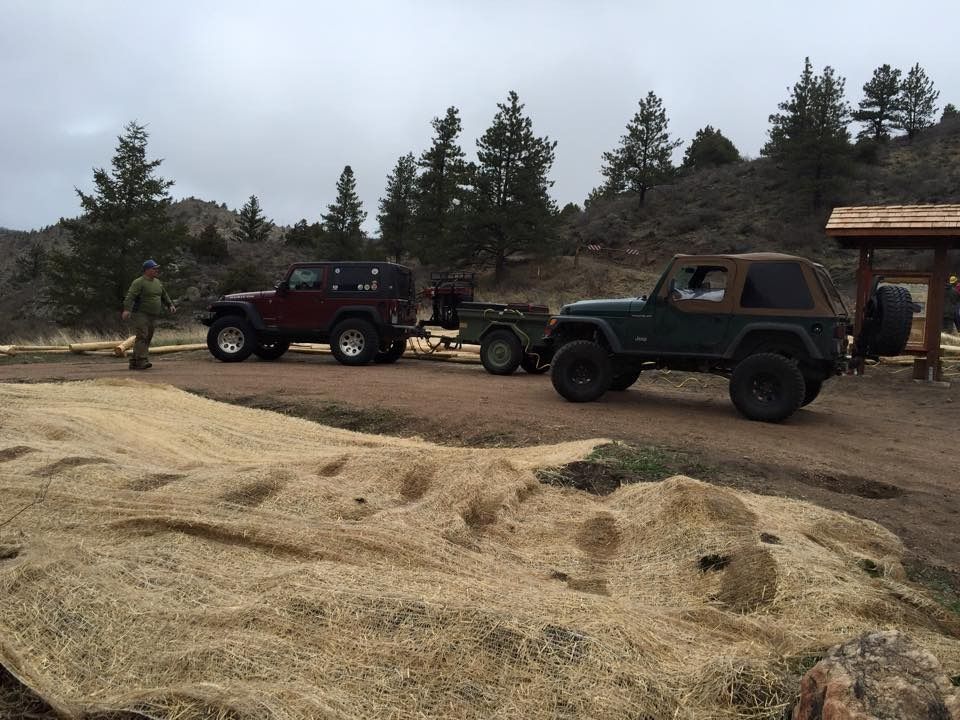 We ran out of hardware so there are a few section left to instal. We will also be putting a few in on Sevenmile.