Registered User
Join Date: May 2011
Location: Colorado Springs
Posts: 298
First Attempt wheel, Eagle Rock
---
Whats up guys. I recently lifted my xj 3 inches and put on some 31's and decided to try to wheel a little bit. I heard eagle rock was pretty cool so i went up there by myself lol.... ended up having to turn around after going up a few hundred yards because of it getting way to rocky and i didn't want to get stuck out by myself. I will attempt it again when ppl are with me. I want to get a locker but i need to lock and re gear same time and its something i don't feel comfortable doing myself so ill need to save and pay a shop.
Registered User
Join Date: Apr 2005
Location: Aurora Co
Posts: 4,683
Oh heck don't you like getting hopelessly stuck and having to walk 5 miles to get help?

I haven't done Eagle rock yet. Was hoping to get down there this year.
Jim
---
08 Grand Cherokee Overland
Registered User
Join Date: Apr 2010
Location: Colorado
Posts: 1,030
Eagle rock is a fun trail, good decision to turn around though, getting stuck by yourself is no fun
.
---
God... my spelling sux.... +++++++++++++++++++++++OIIIIO+++++++++++++++++++++ ++++
Registered User
Join Date: Oct 2003
Location: Denver
Posts: 3,225
Good idea turning around. Nothing worse than being alone & have something happen.
ALWAYS FOLLOW RULE #1!!!!
Me stupidly not following it, and this was just going camping - not even wheeling!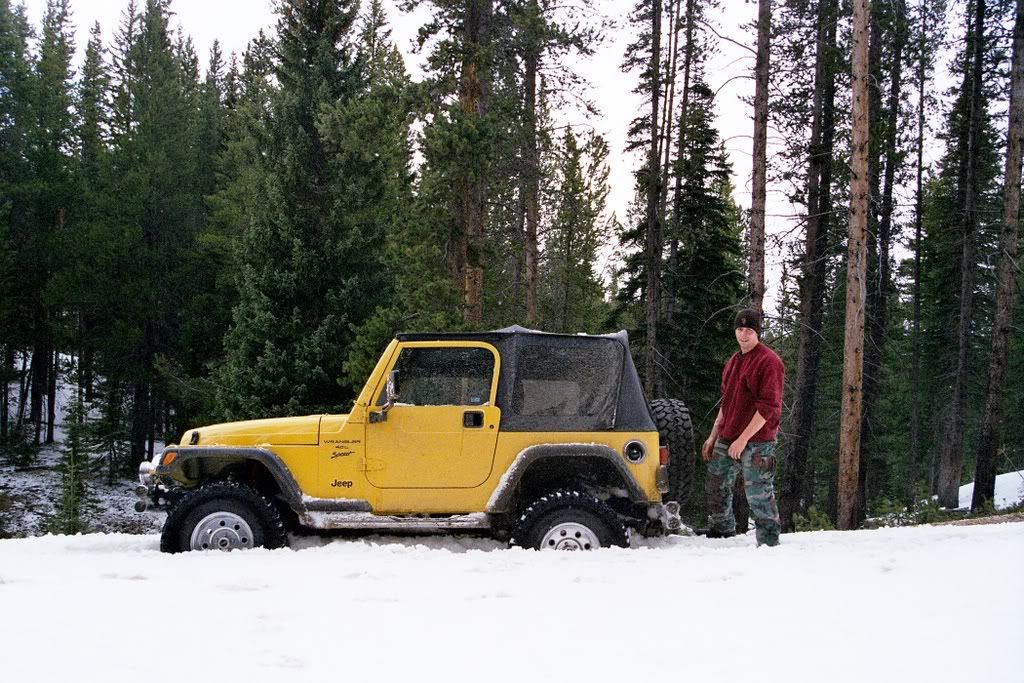 Resulted in this:
---
REDLYNER Racing #4550

My Build Thread:
http://www.jeepforum.com/forum/f22/adapt-die-kuk9s-stretch-tj-build-1160620
Registered User
Join Date: May 2011
Location: Colorado Springs
Posts: 298
I am going to head back to do it just waiting for the right time to meet with my buddy and do it. I found out later i was looking up at the last stretch of harder trail when i turned around.... so it cant be that bad.
Currently Active Users Viewing This Thread: 1

(0 members and 1 guests)
Similar Threads
Thread
Thread Starter
Jeep Forums
Replies
Last Post
Eagle Rock 7/17

provinT13

Colorado Jeep Forum

4

07-19-2010

08:43 AM

Eagle Rock 5/31/10

provinT13

Colorado Jeep Forum

0

05-28-2010

01:35 AM

Eagle rock 4-26

provinT13

Colorado Jeep Forum

12

04-24-2009

02:54 PM

Eagle Rock 10/26

provinT13

Colorado Jeep Forum

12

11-16-2008

10:03 PM

Eagle Rock...

rickster470

Colorado Jeep Forum

8

07-23-2008

10:24 PM
Posting Rules

You may post new threads

You may post replies

You may not post attachments

You may not edit your posts

---

HTML code is Off

---